☪︎ Night Flight - October Candle Club - Hillary Fisher White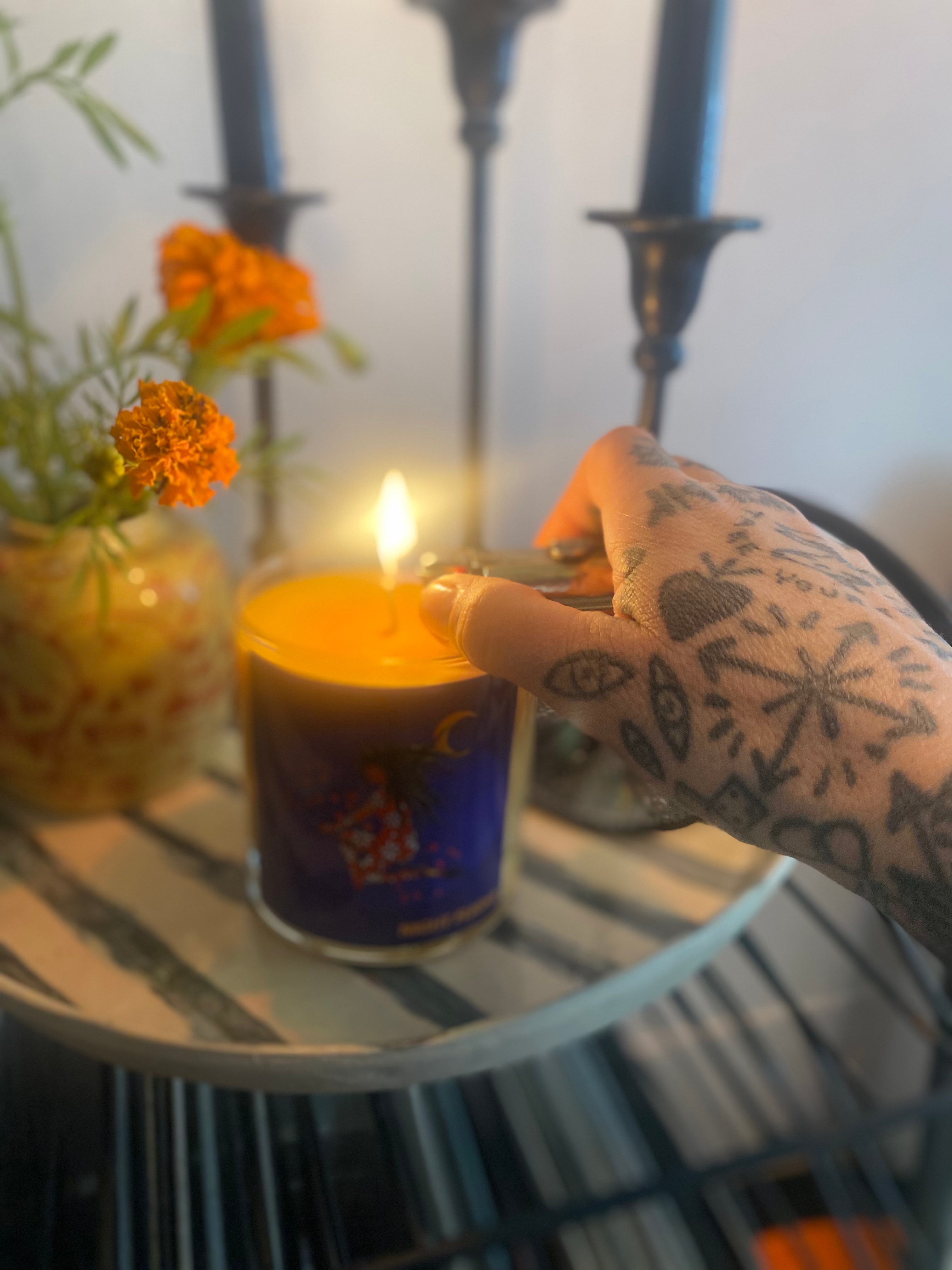 In late August of 2021 or 2, I invited Hillary over for tea to smell some oils and look through my Herbal and Witch books for inspiration and scent building. We had such a good time, the meeting went on all night. 
I know Hillary from I don't remember where, and she is an incredible human, artist, animal lover and tattoo artist. She gave me my seahorse tattoo on my 40th birthday, and I am obsessed with her style and work. 
We conjured up two tracts of scents that late summer and she ended up being my featured artist for two months in a row. We just had too many good ideas. 
Night flight is one of these two spells. The scents and tarot we chose built a beautiful protection spell, and the art Hillary conjured and created is a witch traveling the night granting a wish of safe passage to all travelers in this physical plane and beyond!  
I love this candle 💛 It's scent is warming and bright, like a light in the night. 
Look out for more collabs with me and Hillary in the future.  You can book tattoos with her at HFW.TATTOOS@gmail.com and
Daredevil Tattoo NYC 
With love, 
Sarah