🌅 Heart of Gold ~ September Candle Club ~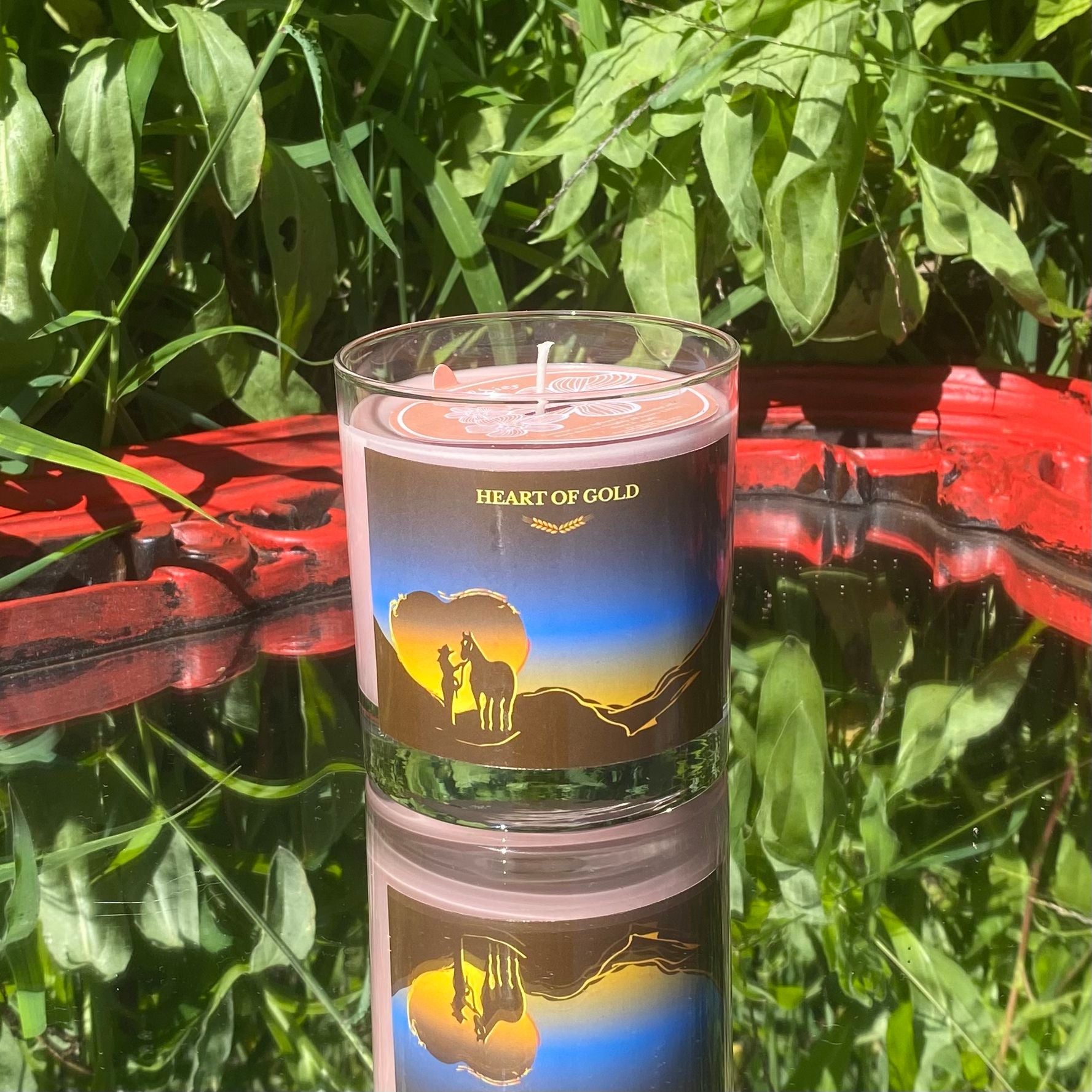 When we first made ⚜️Heart of Gold ⚜️, it was
 September 2018
and
 the time of some dear friends'
wedding.
I still lived on Dorman's Court ( a little dirt road in Rockaway Beach where my daughter, Goldies and I did a lot of fun growing up.) M
y best friend 
made the art for Goldies 💛 She was my date to the wedding too, and Gigi of course.
Uncle
 Rob
sang with his jaw wired shut and my soon to be roomate who would write for candle club next year, wore a velvet blazer. Jesse James wore a blue suit. 
I was coming up on 2 years sober? Was it that long ago?!
I was taking guitar lessons on Holland Ave from Omaesh, and although he'd only teach Grateful Dead songs:), at home I practiced Heart of Gold, I wanted to sing it at the wedding, but I didn't. I'm not a great singer, and a worse guitar player..
I guess my point is September!!
The next year I made this candle again because it was so well liked, and my velvet friend wrote the passage for the candle and in it he referred to September as "The Sunday of the year". I feel this. It wraps up a big time, the most golden days of summer..so bright it literally hurts a little 🗡️in the best way, and ushers in Fall. 🍂
I had a shit couple of weeks ending August this year, but Septembers embrace in Rockaway shines bright with all the golden hearts both human and supernatural that keep me searching and hanging on, watching our kids grow, watching the grown ups grow, and the flowers and dragonflies and butterflies are REAL, and thank heavens for that. Thanks for Sundays!
I get a lot of stuff wrong, but September reminds me of all my gold stars ⭐️⭐️⭐️⭐️⭐️ - the things that aren't right or wrong, they're just perfect the way they are.
This candle is an homage to you - and your heart of gold 💛 to growing older - and to the things that couldn't be better without even trying. 🌅