🌅 Minnie & Moskowicz - November Candle Club - Nathan Gelgud 🚖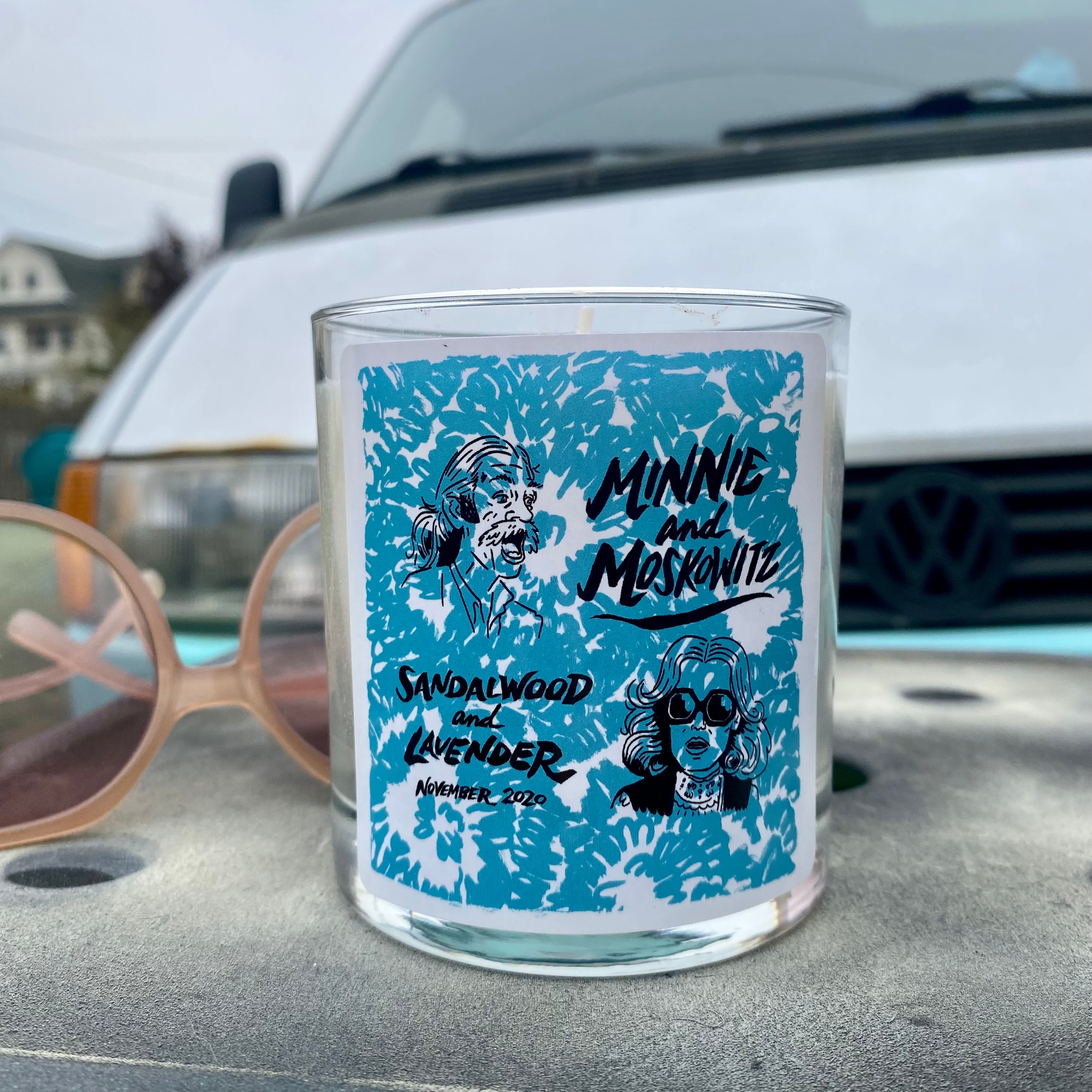 November is my favorite month, and my birth month. In this 43rd year around the sun, I decided to bring back an old favorite for candle club. We created this candle in memory of my first Fall in NYC in 2003. This is my 20th anniversary!
Everything was new and exciting. I had a discman I carried in a vintage, white vinyl purse with a velvet owl on it on the NQR train to work everyday, and listened to "69 Love Songs" by the Magnetic Fields- an album I was introduced to by my dear friend Nate. My boyfriend and I had come to live with Nate & Robert, crammed in a little apartment in Sunset Park from NC.
Nate was part of a crew of friends who were film aficionados, and I learned everything cool I know about movies from them. They showed me around, they kept me company, they took me to diners and dive bars and we laughed a lot and watched SO many movies, one of which was "Minnie and Moskowicz", a film from 1971 by
John Cassavetes.
I am still captivated by the characters played by Gena Rowlands and Seymour Cassel. I relate to their stubborn individuality and confused romance. Even then I romanticized and understood Minnie's disillusionment about aging and finding love.
M & M is both harsh and adorable, which is still how I feel, and I'm still as much Moskowicz as Minnie. Burn this candle as an homage to weirdos finding love, to NY & CA, and to friendship. 
Nate lives in California now, He's an amazing cartoonist. Check out his art, it's razor smart, funny, beautiful, current but also classic, just like Nate:)