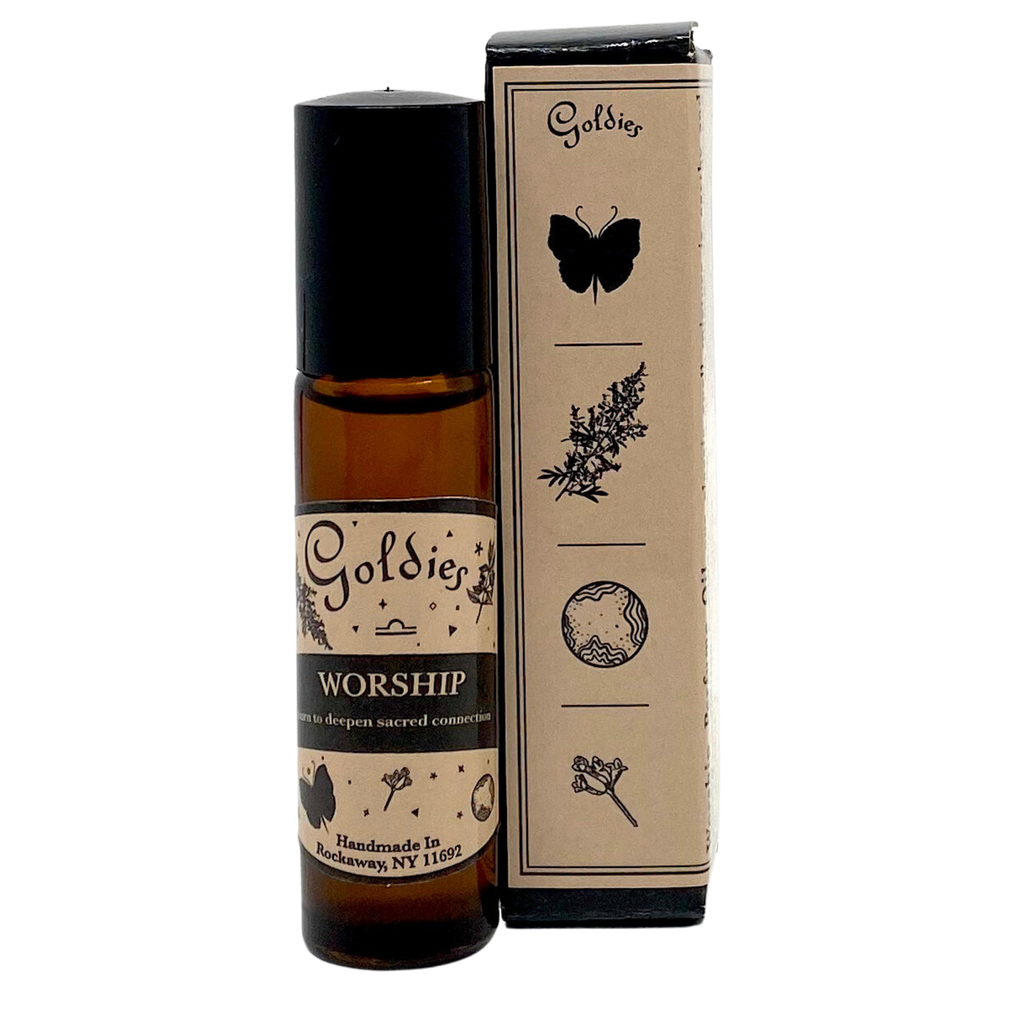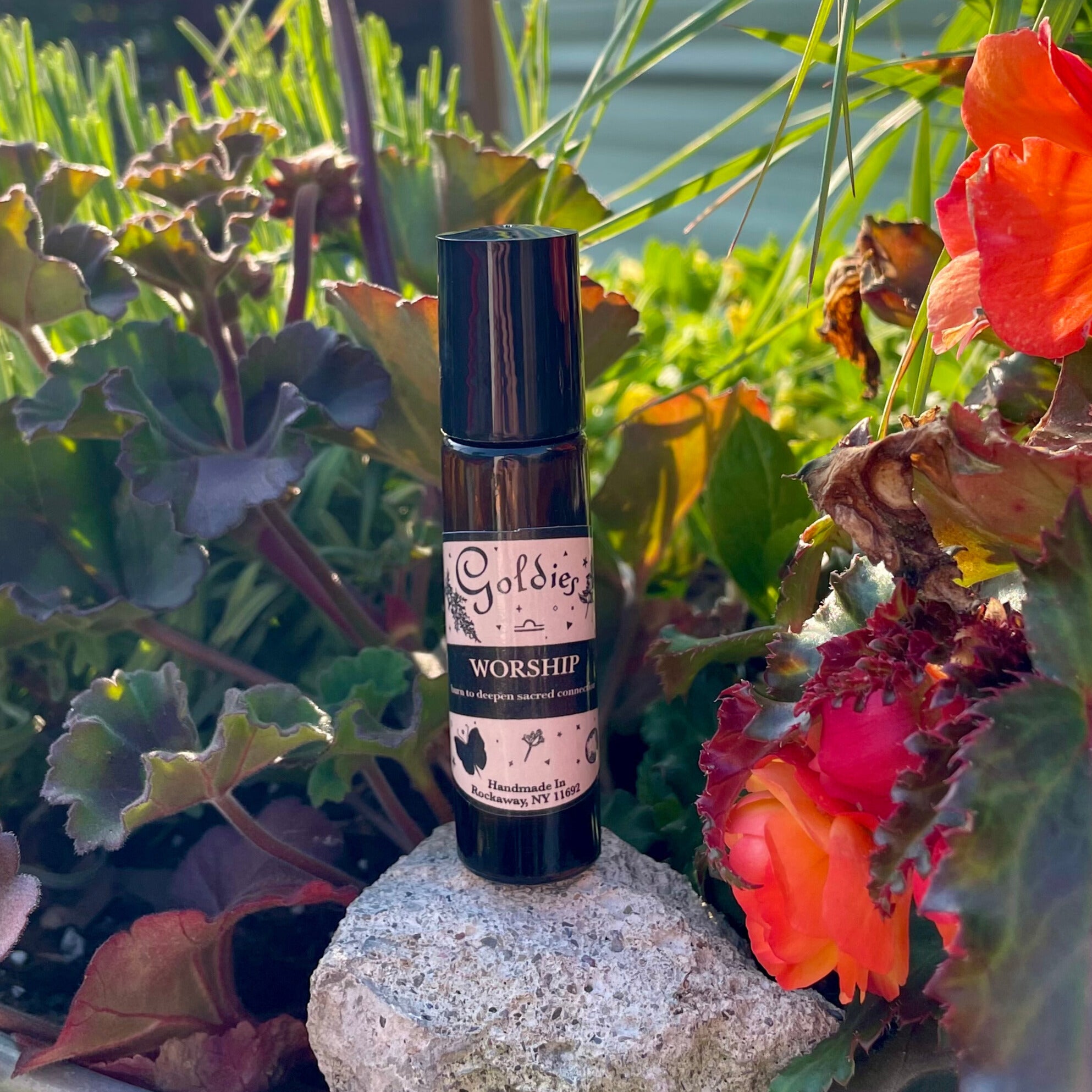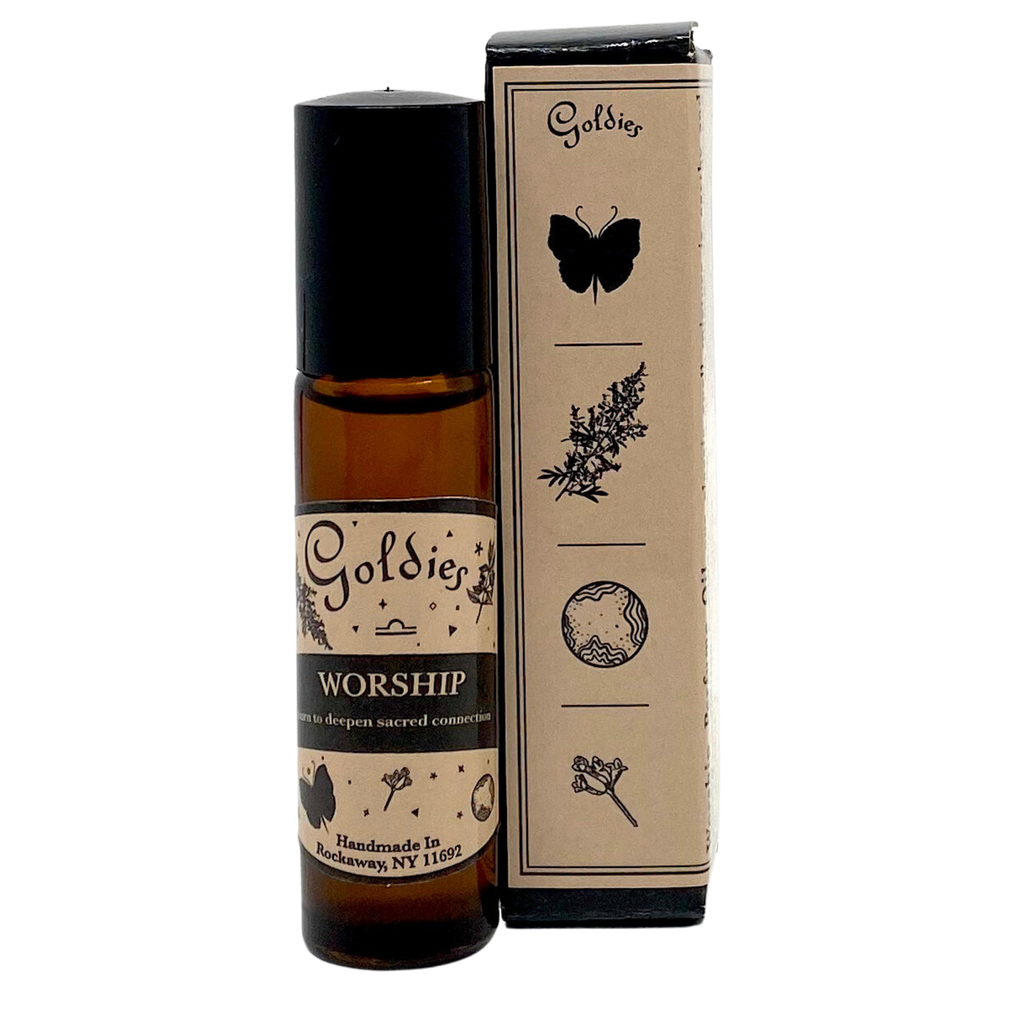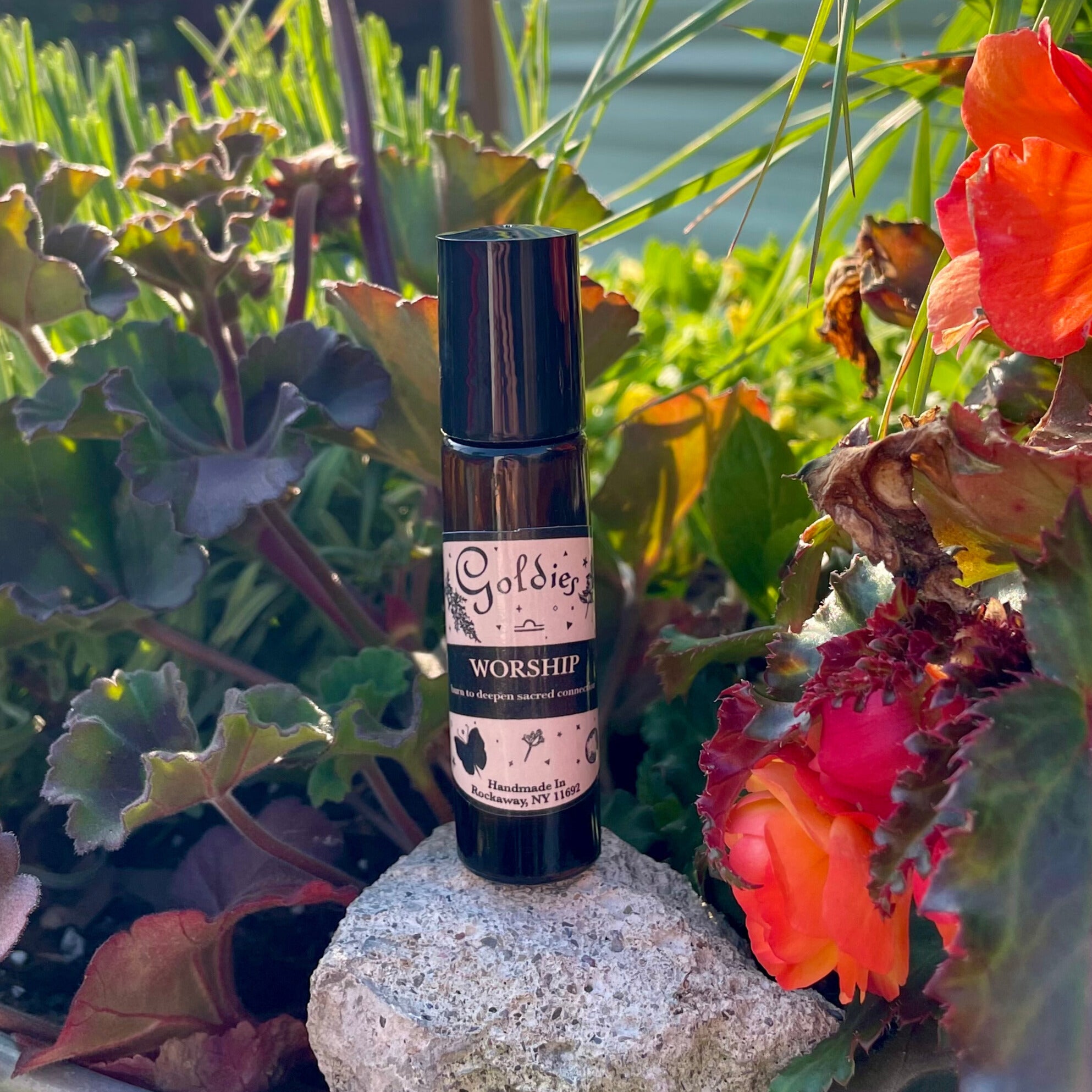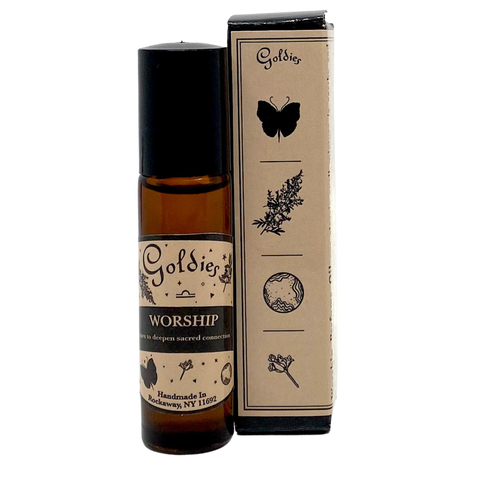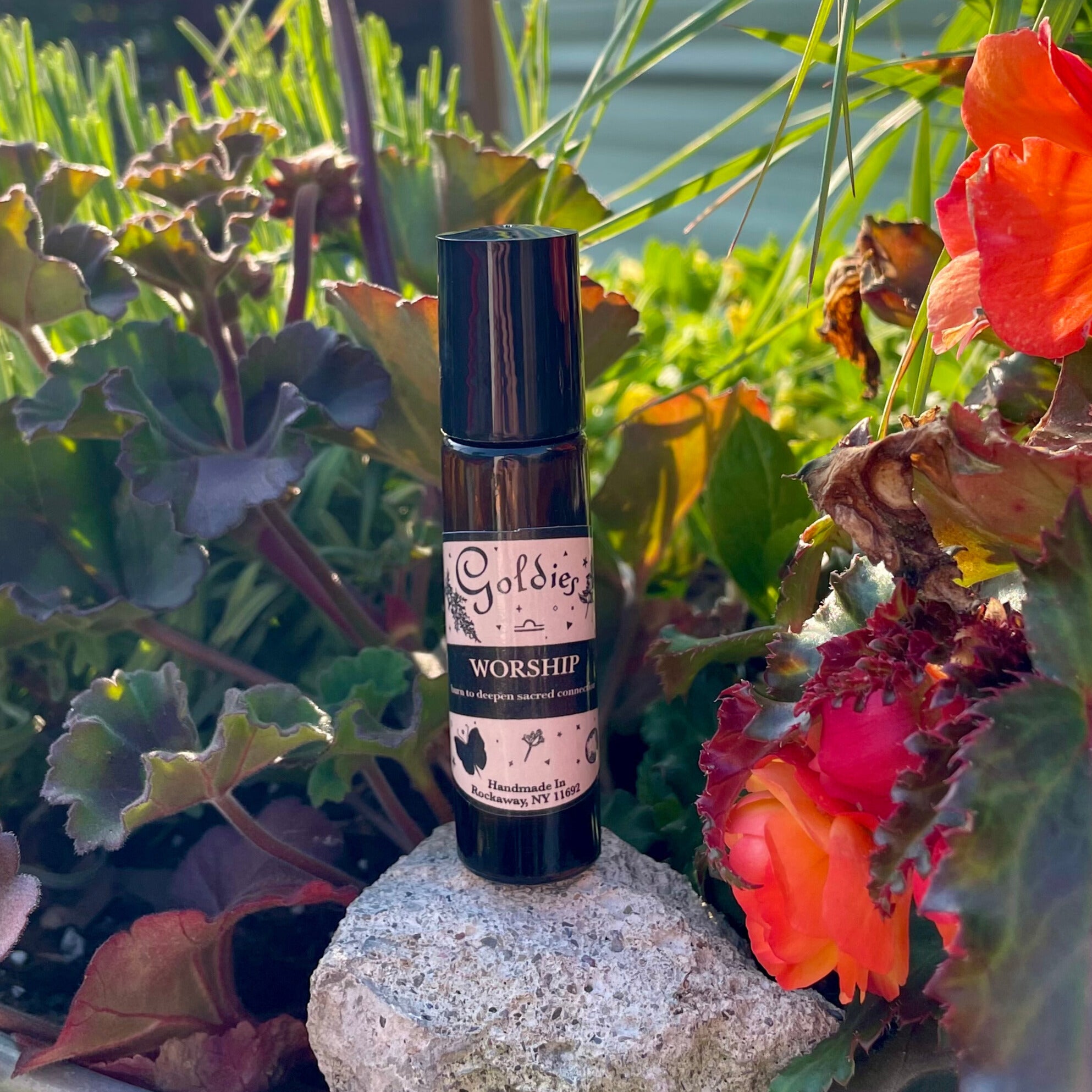 Worship Perfume Oil
Worship Perfume Oil is earthy and vibrant,

 blending sacred resins and plant aromas for a grounding spell. Deep incense, bright camphorous woods and herbs cast an intoxicating earth driven aroma wherever worn.

 
Perks:
Beach vibes ~ Aromatherapy ~ Unisex
Application:
Carry wherever you go and roll on for a hint of scent. Blends well with other Goldie's scents. Roll on wrists and inhale for grounding aromatherapy.
Fragrance: Cardamom ~ Sandalwood ~ Cedar
Ingredients: sweet almond oil, essential oils of sandalwood, cedar, wormwood, frankincense, ho wood & cardamom
*Paraben free, phthalate free, sulfate free, vegan, nut free, gluten free