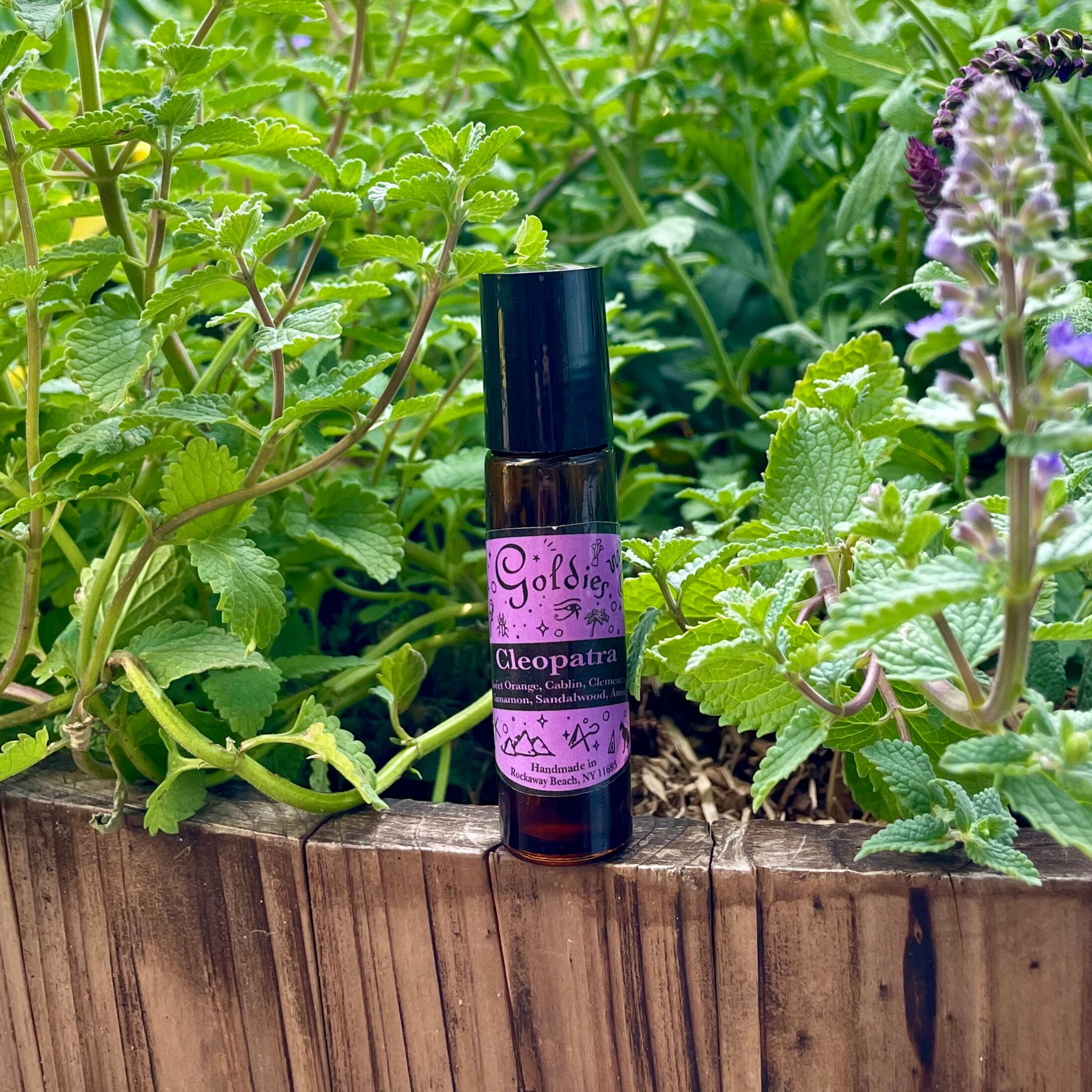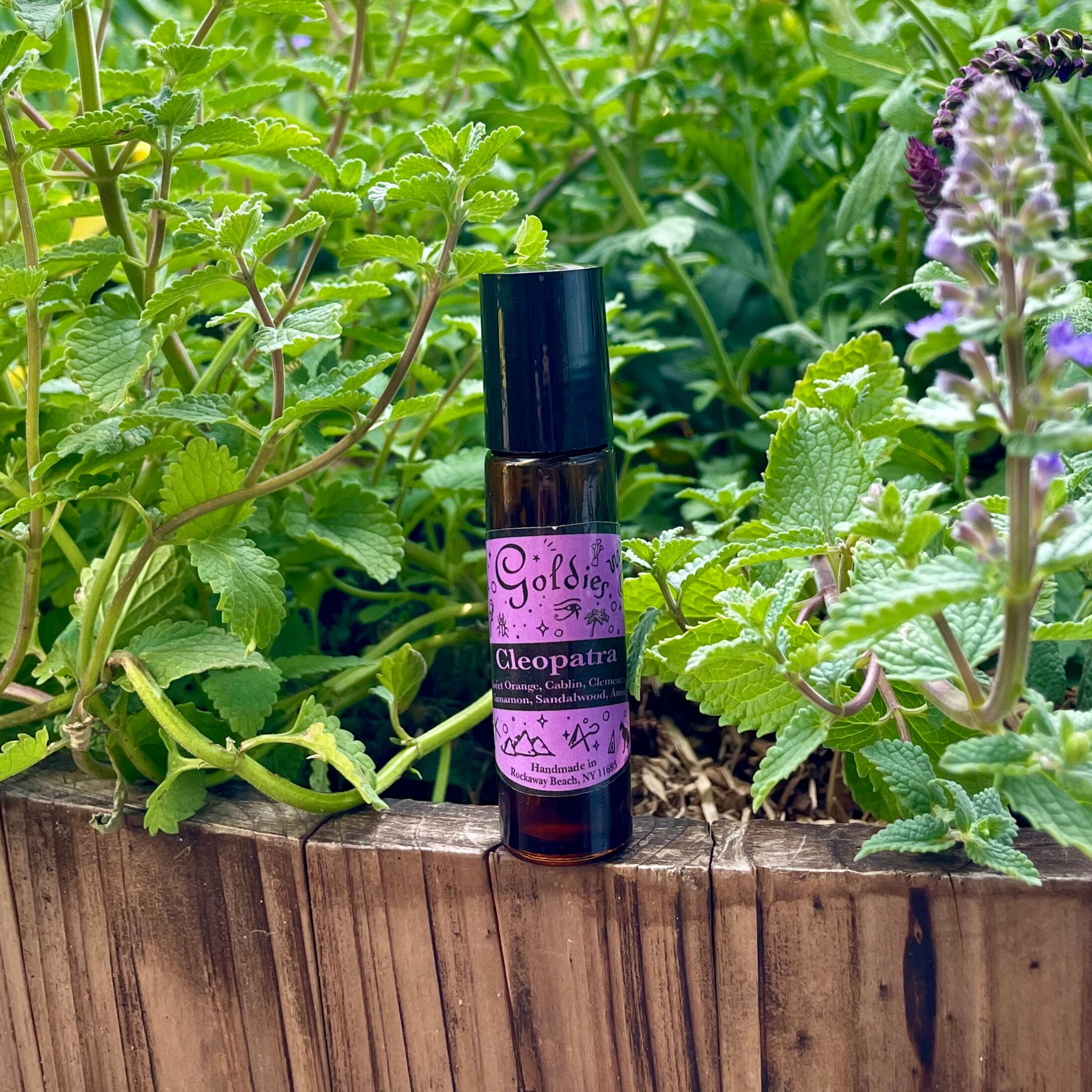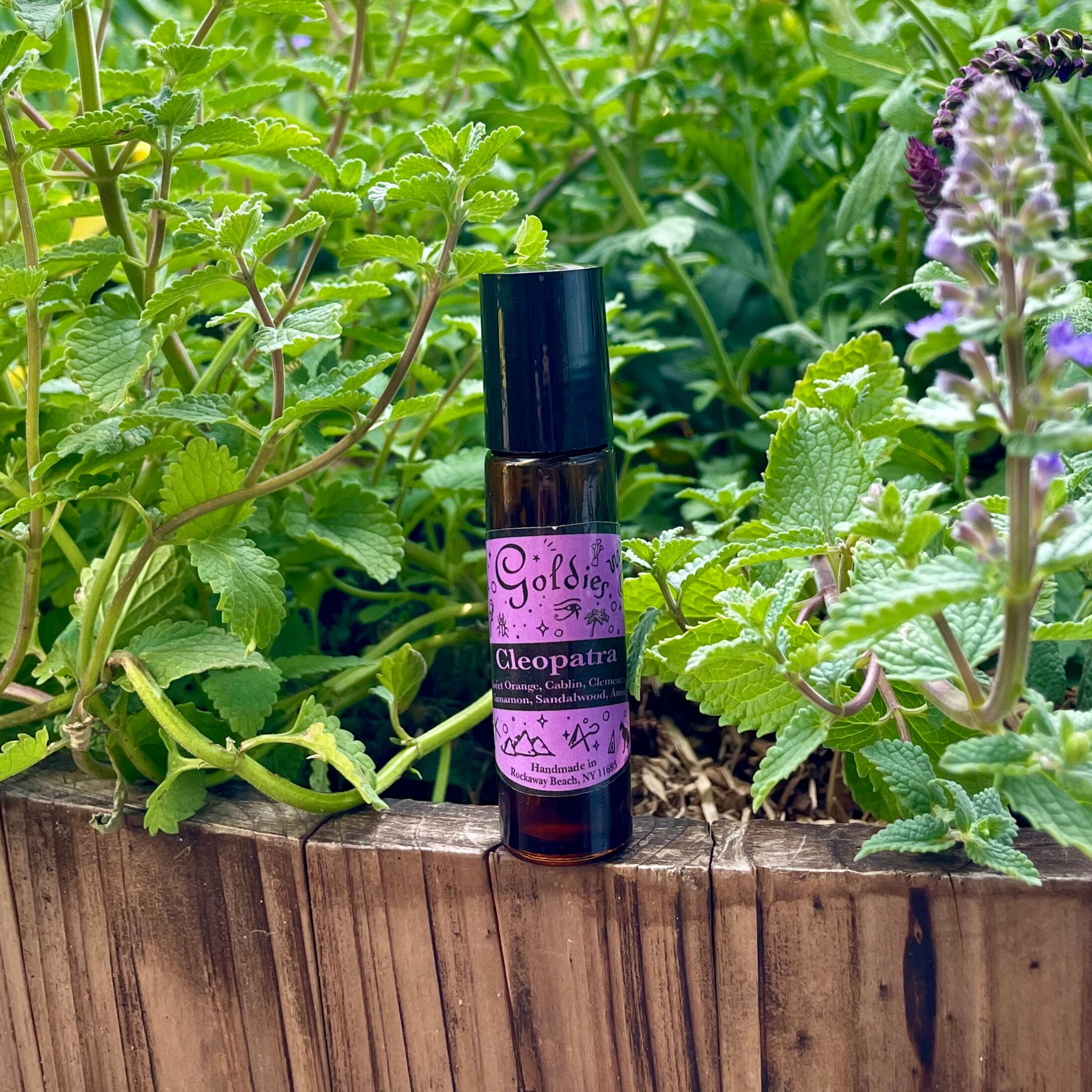 Cleopatra Perfume Oil
Goldies Cleopatra Perfume Oil blends a deep sultry combo of Sandalwood and Patchouli with warm winter spices and light, bright, citrus notes.
Perks: Exotic ~ Plant Based ~ Aromatherapy ~ Unisex 
Application: Carry wherever you go and roll on for a hint of scent. Blends well with other Goldies scents. Roll on wrists and inhale for grounding. 
Fragrance:  Orange ~ Anise ~ Incense 
.5 oz Roll on.
Ingredients: sweet almond oil, essential oils of cablin, sweet orange, clementine, cinnamon, sandalwood, and  anise
*Paraben free, colorant free, phthalate free, sulfate free, vegan