Hot Tomato ~ July Candle Club ~ Isabella Scott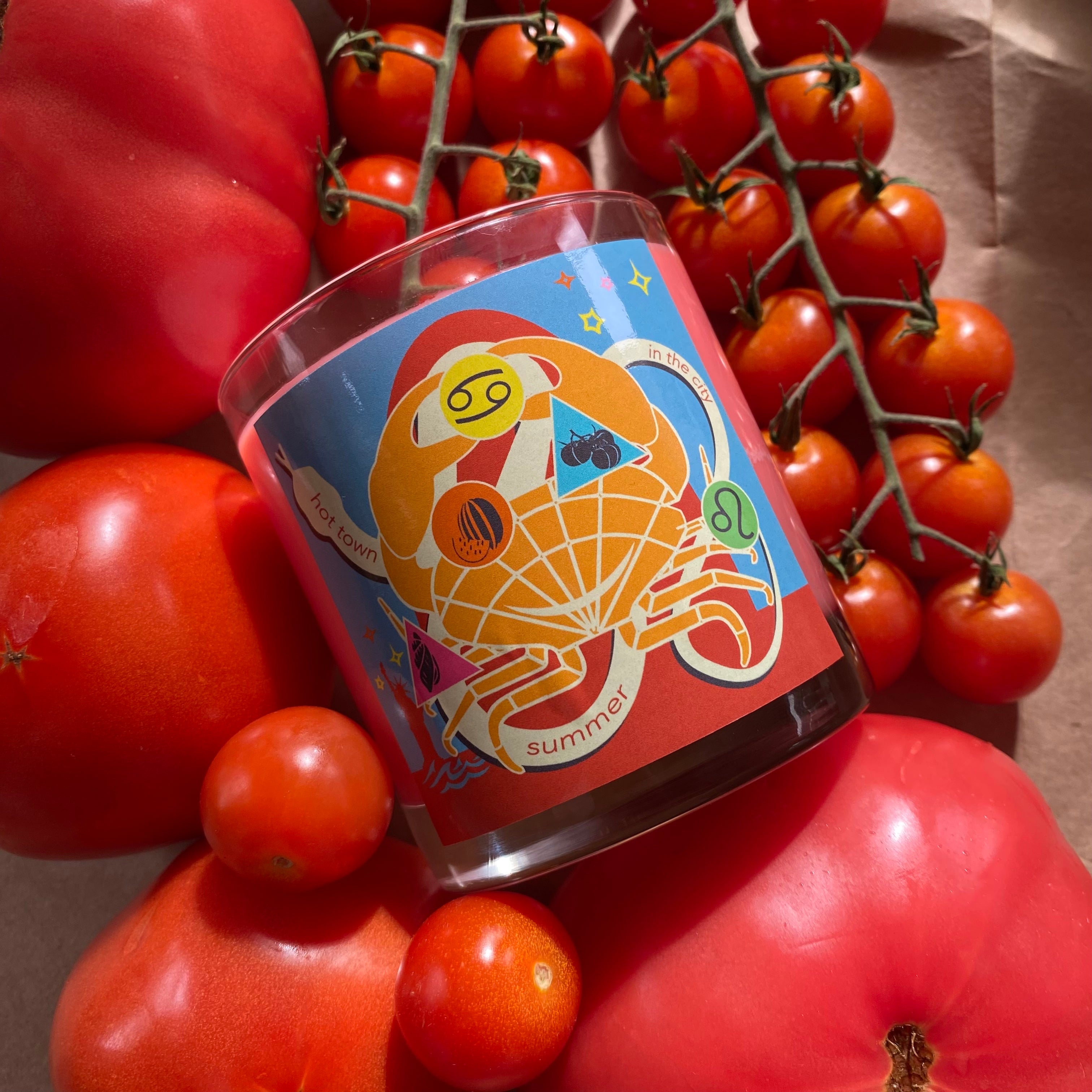 I met Maggie in a van full of Rockaway friends catching a ride down to Charlottesville where she's from. Shortly after I invited her back to my house to listen to Roberta Flack records and we've been friends ever since. 
Maggie is an art, fashion and botany student, she ran  a local dye garden and filled the neighborhood with color.
Maggie and I hosted Dolly Parton fried chicken nights (sometimes with Snoop Dogg wings) for my young daughter. She became creative director at Goldie's and helped, influenced, and spearheaded a million creative projects with me in the brand. She was the only person I ever let run our instagram (it was better then lol!)
Maggie was co-founder of my Candle Club established in 2018! She designed the very first Candle Club label. 
Now living in Berlin, Maggie is a Mom and CEO at a fantastic company called PlantClub that helps businesses improve productivity and most importantly, health and happiness through plant curation in the workplace. She also owns a prolific garden home in Brandenburg where she continues to grow food and flowers with her husband and son. 
For our collaboration this month, I brought back a design Maggie made for me the last summer she lived in Rockaway. 
"When we moved into our current studio, my sister Maggie was living with me. We dug the gardens here together and that Summer, we grew more tomatoes than God. Gardening with family is a gift I hold close to my heart, and this candle is a labor of that love. When you light it,  think of the gifts your past self has given you and celebrate the fruits of your labors. Eat a tomato. "
Artwork by Isabella "Maggie" Scott 
Hand Poured Coconut wax candle scented with Petitgrain, Black Pepper and Tomato