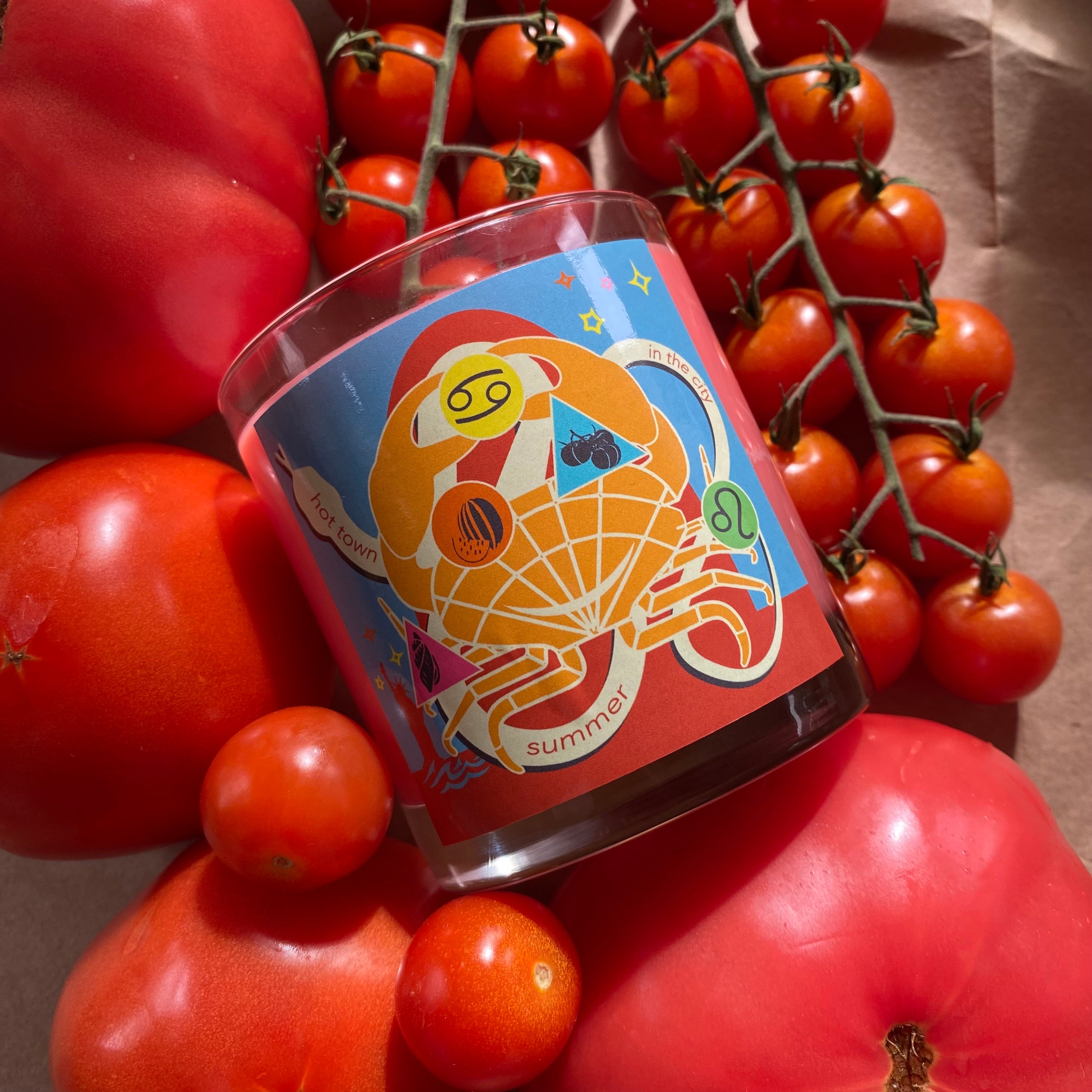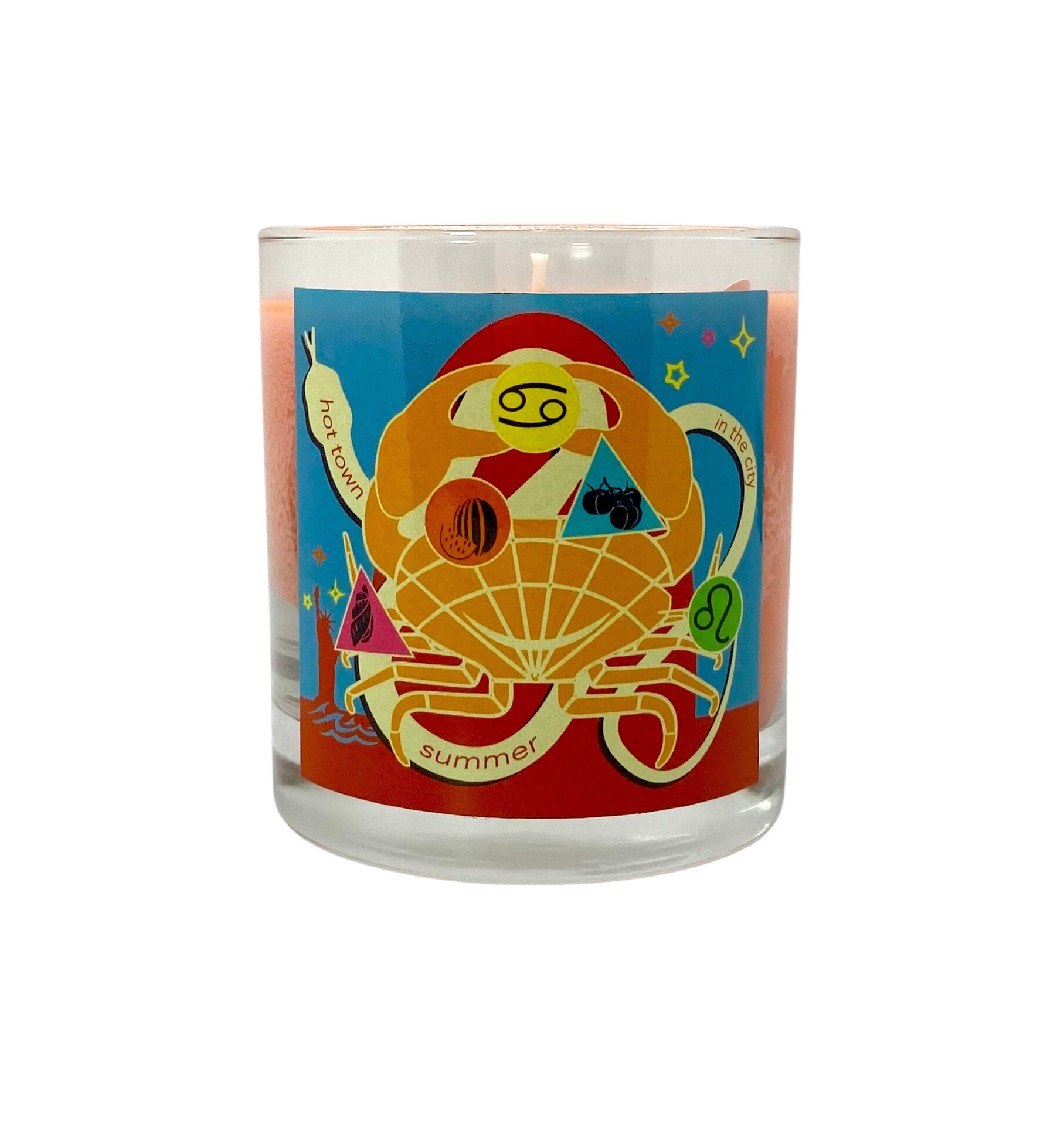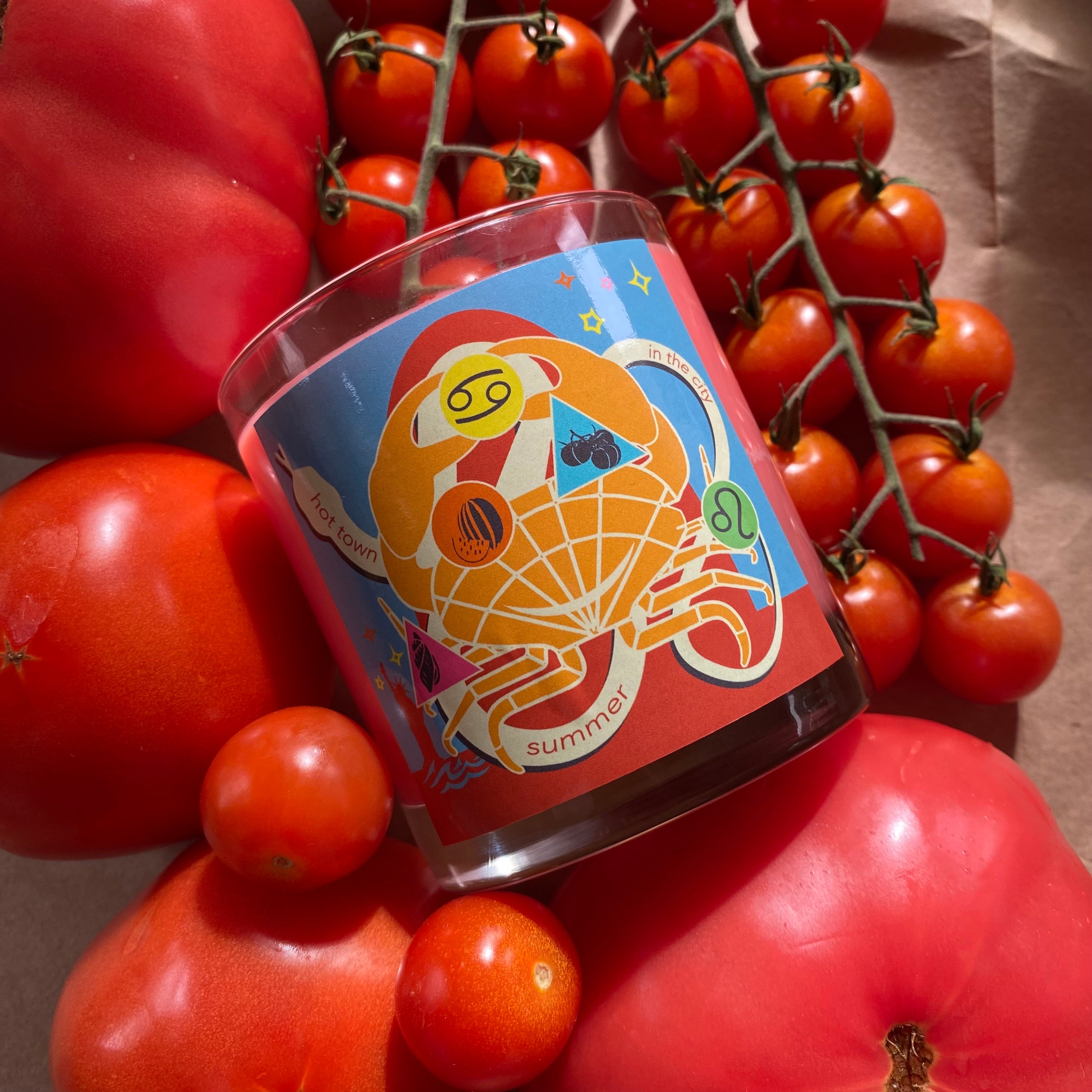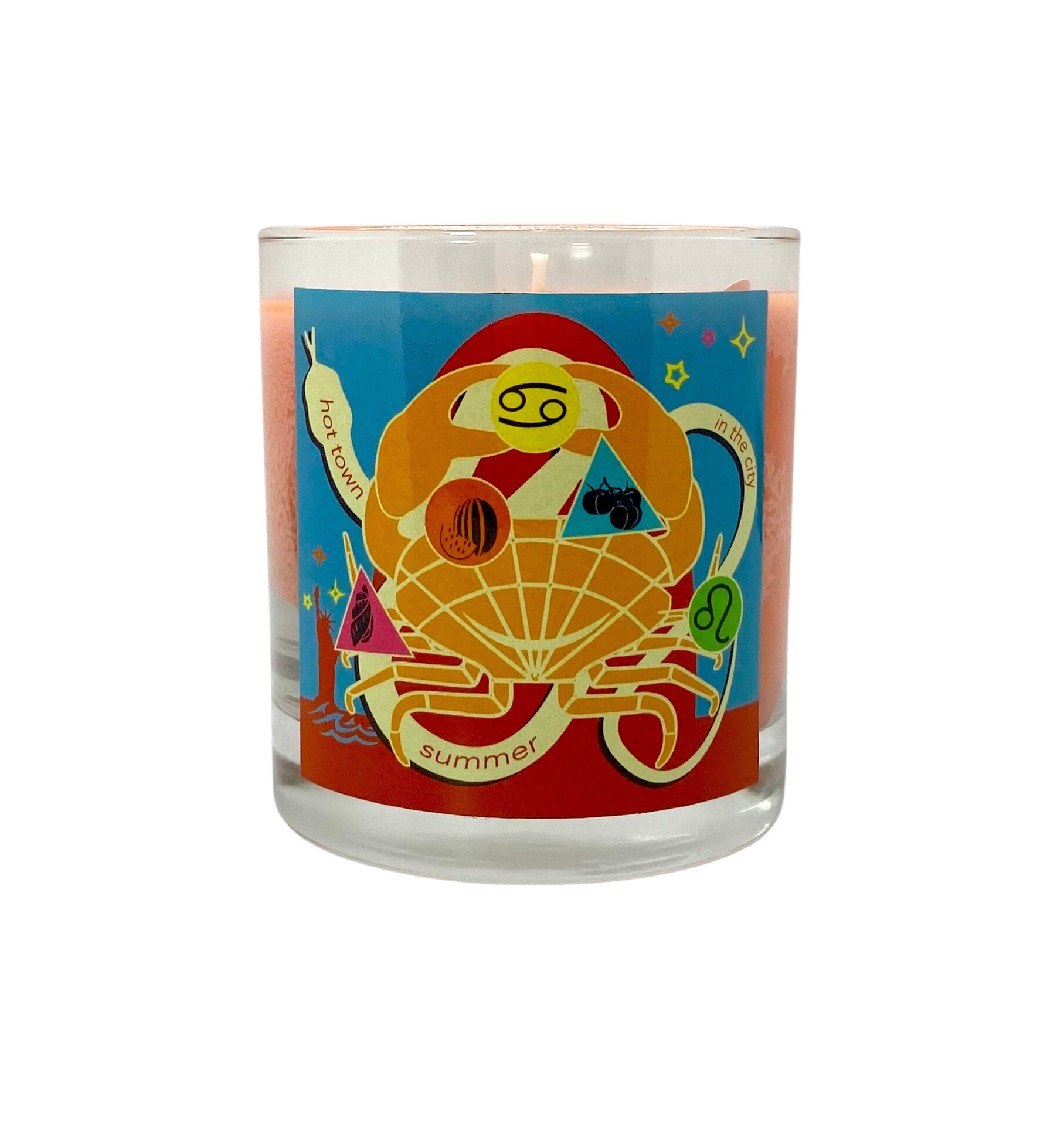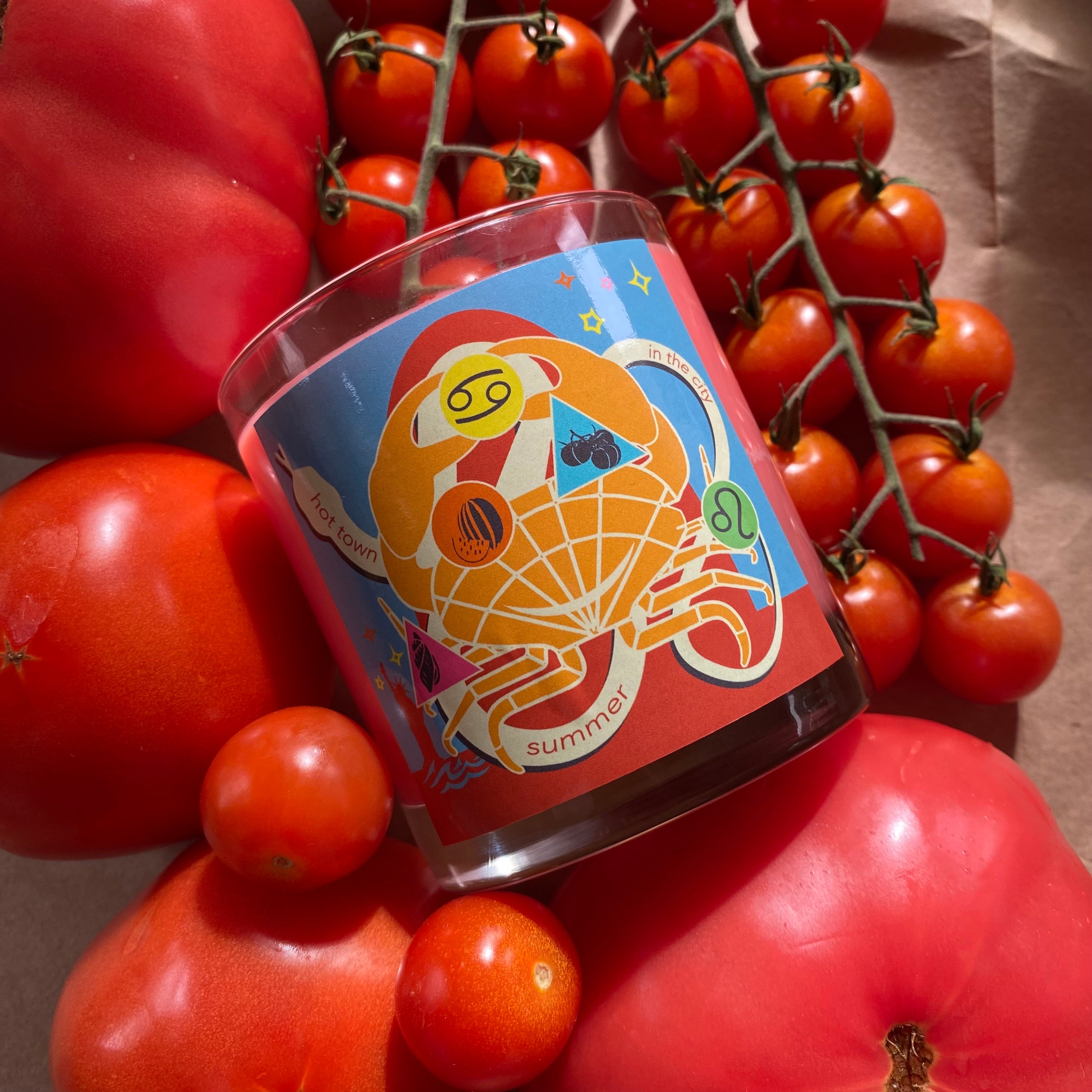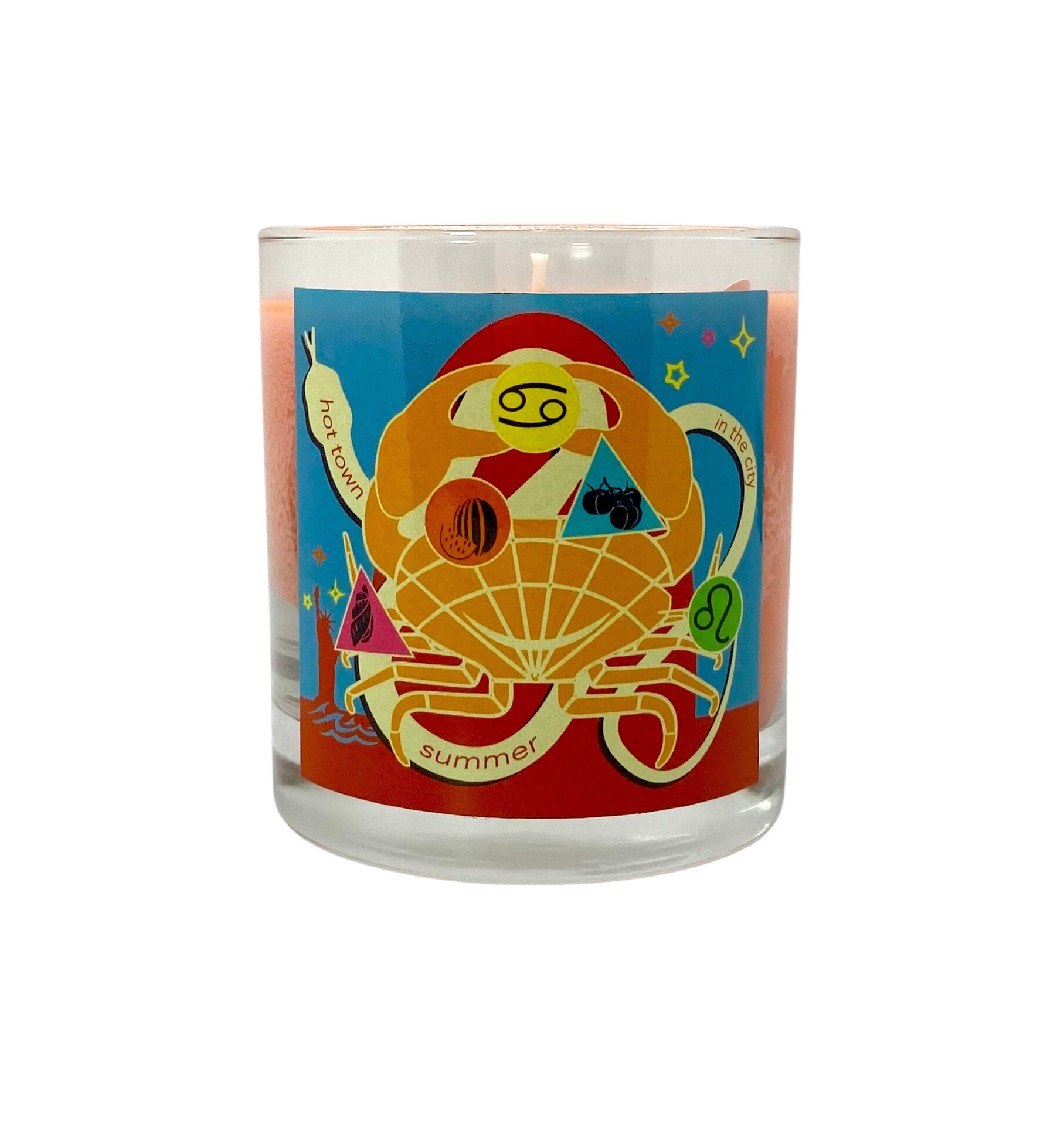 July Candle Club ~ 🍅 Hot Tomato ~ Limited Edition
Our July Candle is a Hot Tomato!
When we moved into our current studio, my sister Maggie was living with me. We dug the gardens here together and that Summer, we grew more tomatoes than God. Gardening with family is a gift I hold close to my heart, and this candle is a labor of that love. When you light it,  think of the gifts your past self has given you and celebrate the fruits of your labors. Eat a tomato. 
Fragrance notes

 
~ Tomato leaf ~  Petitgrain ~ Pepper ~  
Featured artist ~ Isabella Scott
Application: light in your altar and relish the fruits of your labor
11oz Reusable Glass Tumbler
Burn time: 50 hours ~ Plant based Aromatherapy
Ingredients: Coconut apricot wax and essential oils