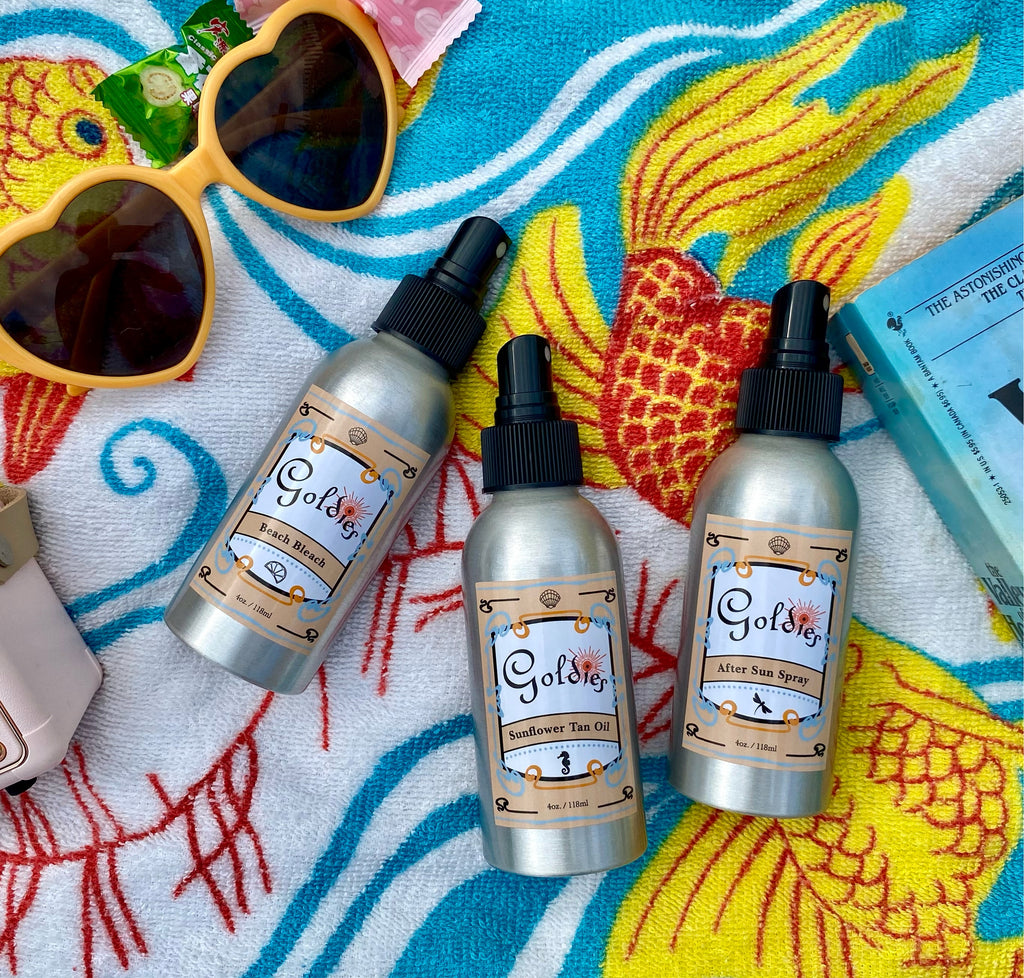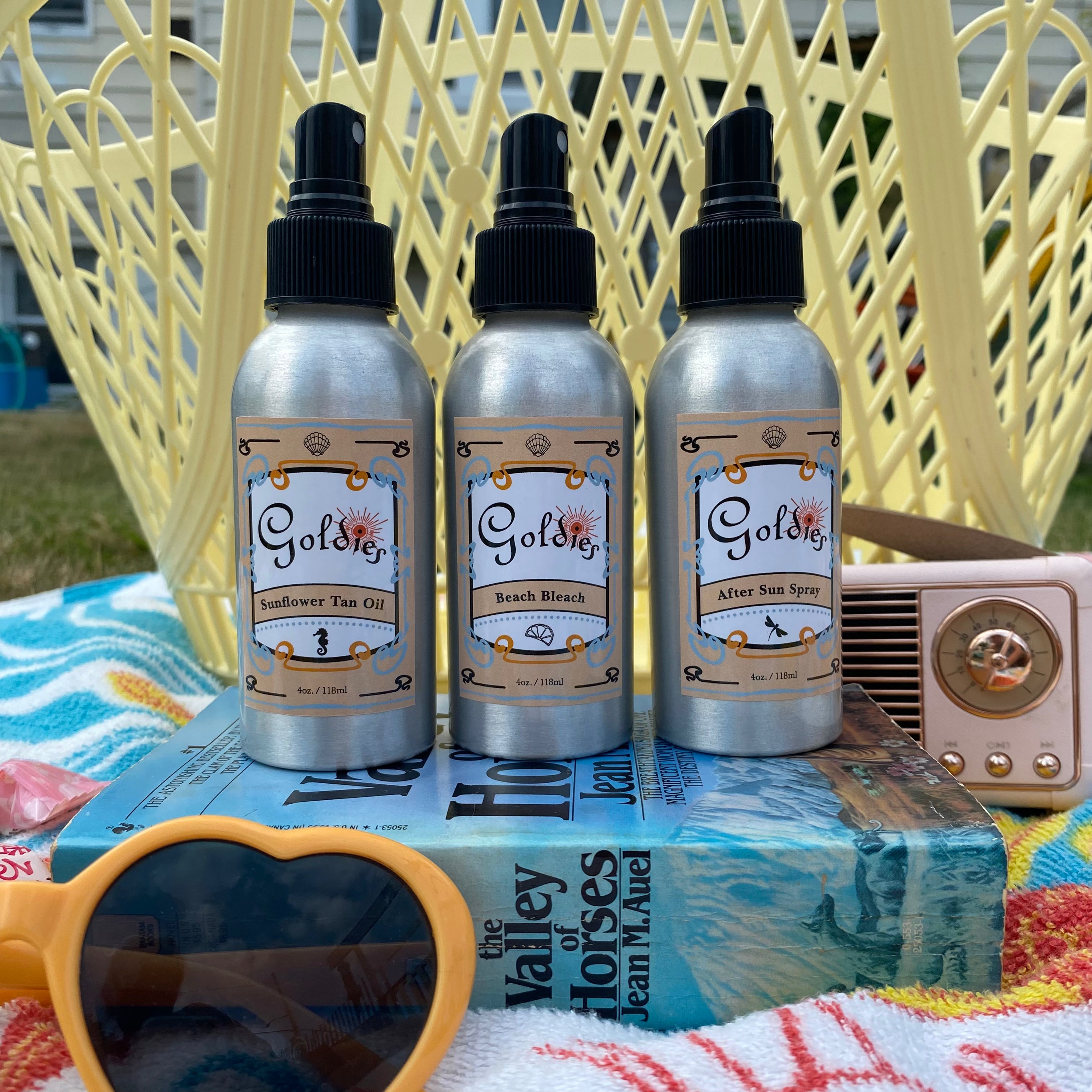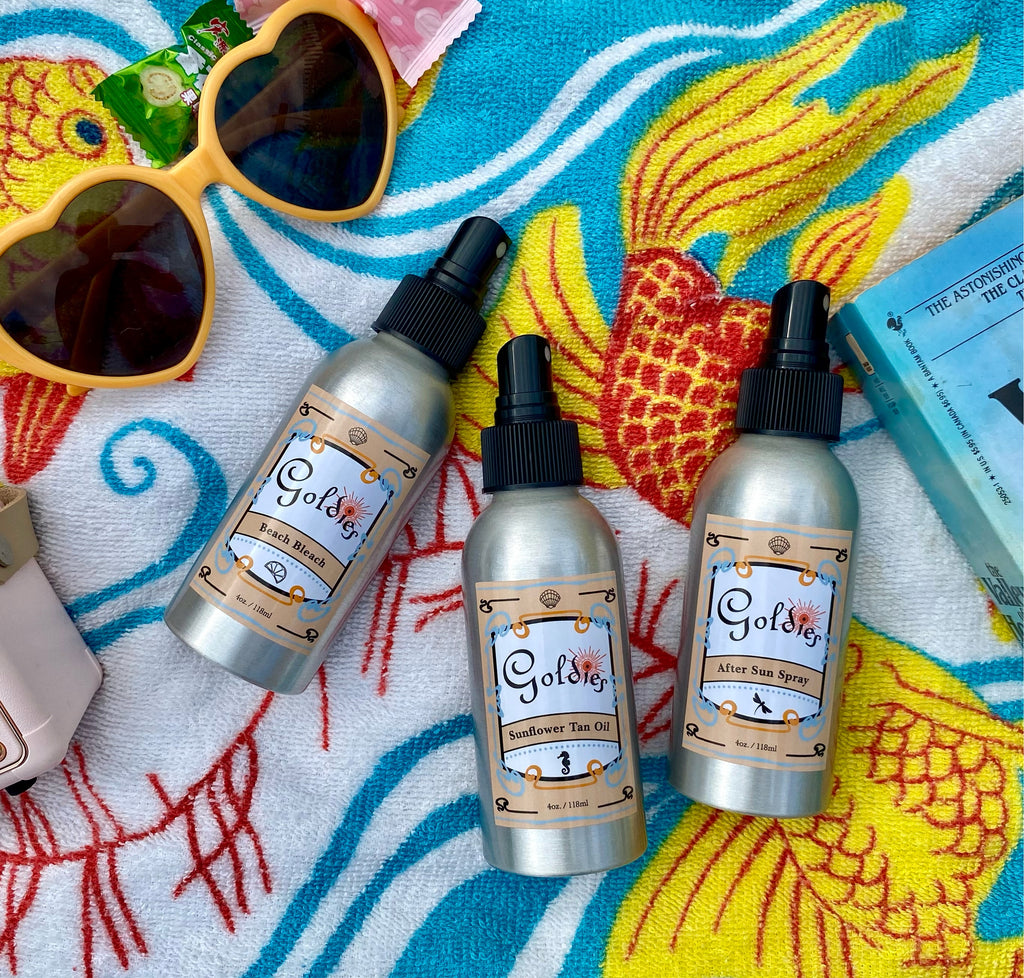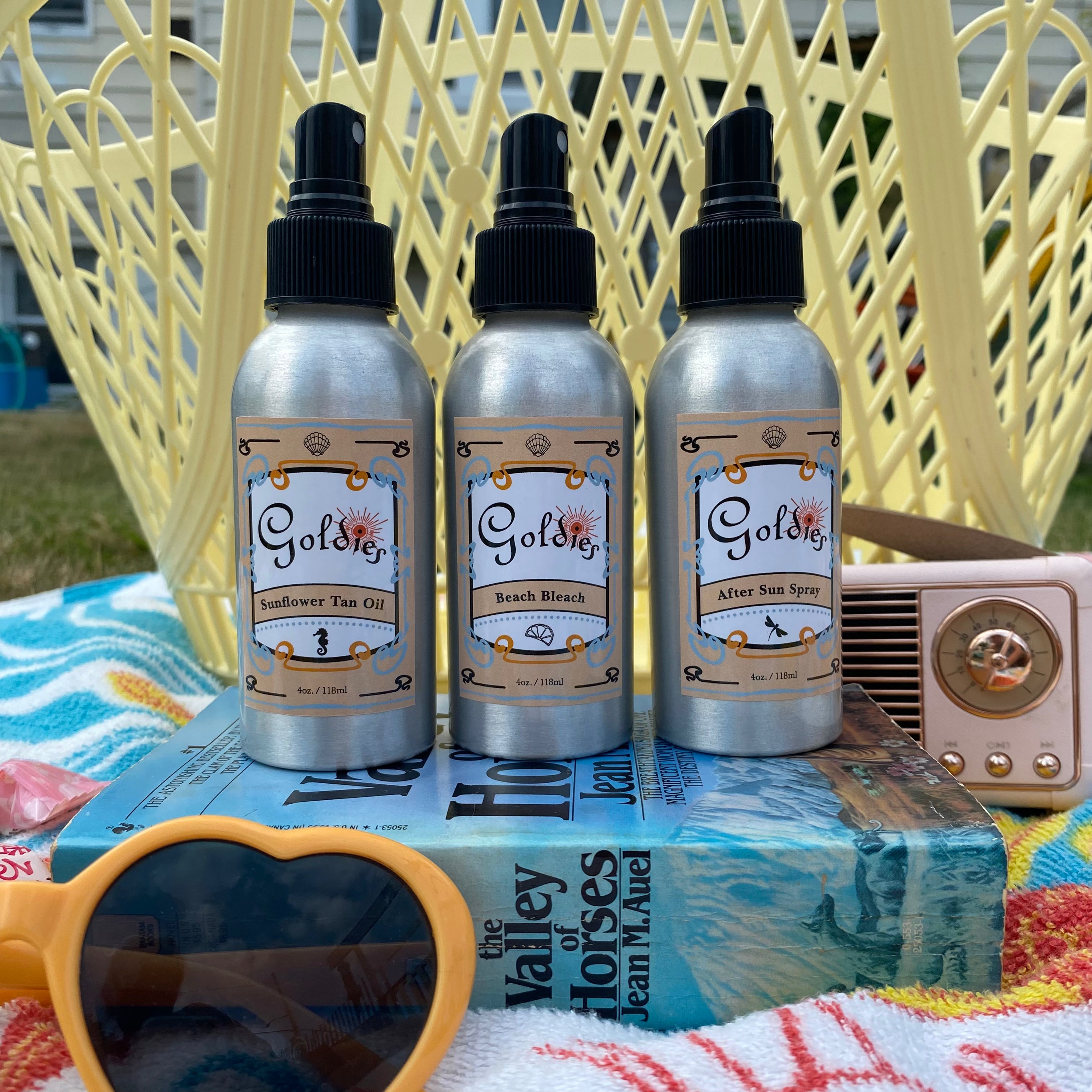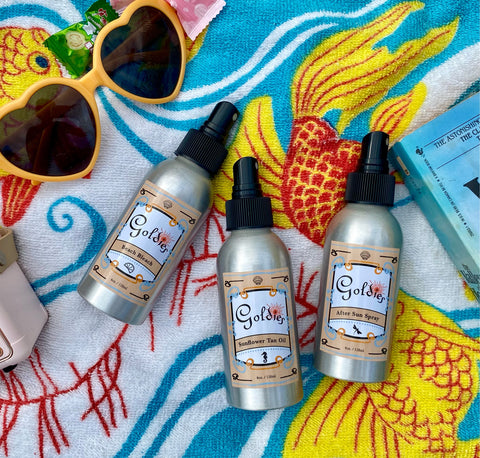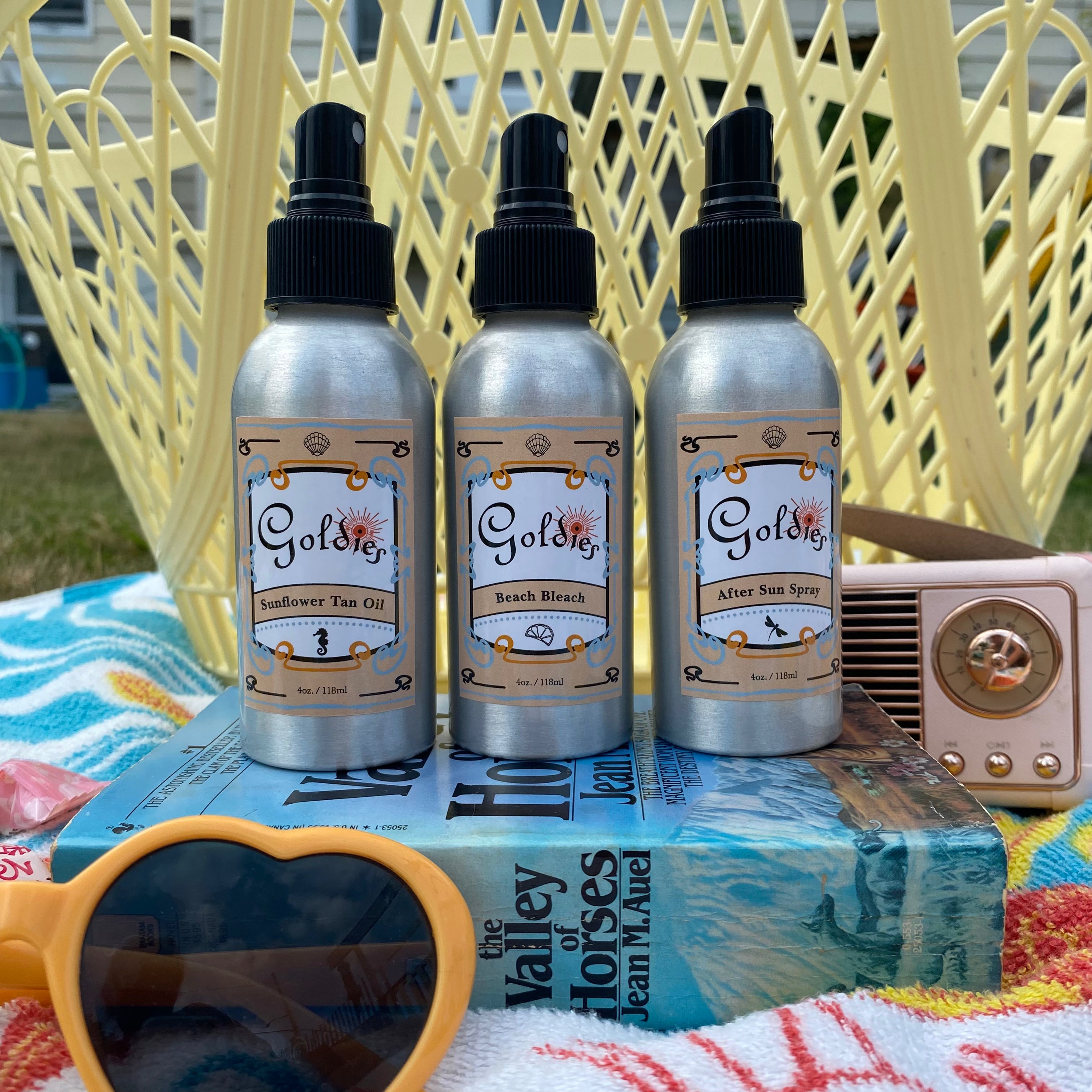 Goldies Beach Kit
Goldies Beach Kit is everything you need for skin and hair care by the sea. Equipped for bronzing and softening the skin, naturally lightening and protecting beach hair, and soothing your skin during and after a sun day. Packed in a hand dyed and printed reusable muslin pouch. 
Beach Bleach Hair Lightener
 spray combines a dynamic arrangement of essential oils and extracts to help lighten, protect, and nourish your hair in the sun.
After Sun Spray 
 is a cooling, toning combination of hydrosols chosen to restore and soothe sun drenched skin anyplace anytime.
Goldies Pouch 
Our
 hand dyed, made in the USA, muslin pouch is durable and just the right size to fit all your Goldies toiletries with some room for your toothbrush and razor.