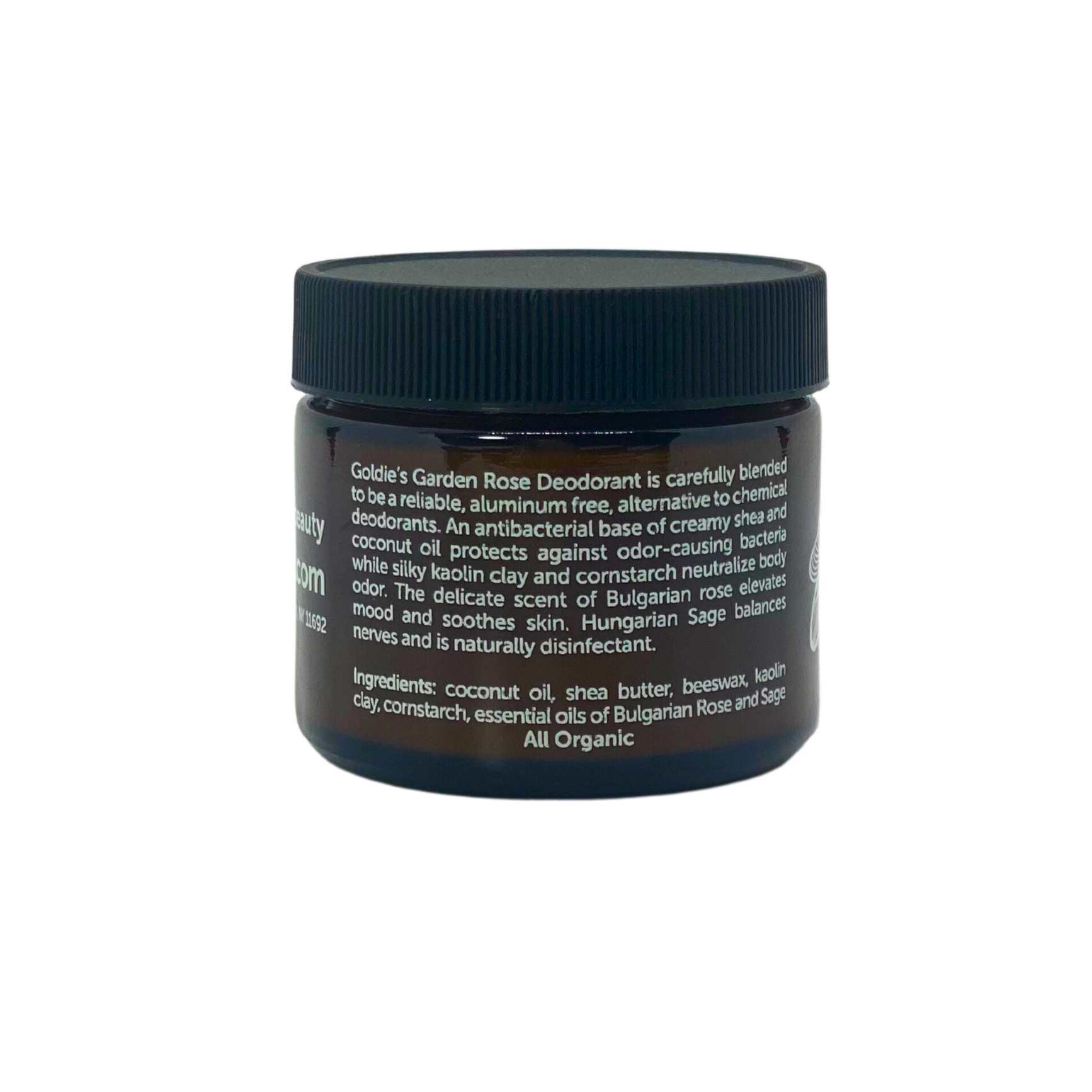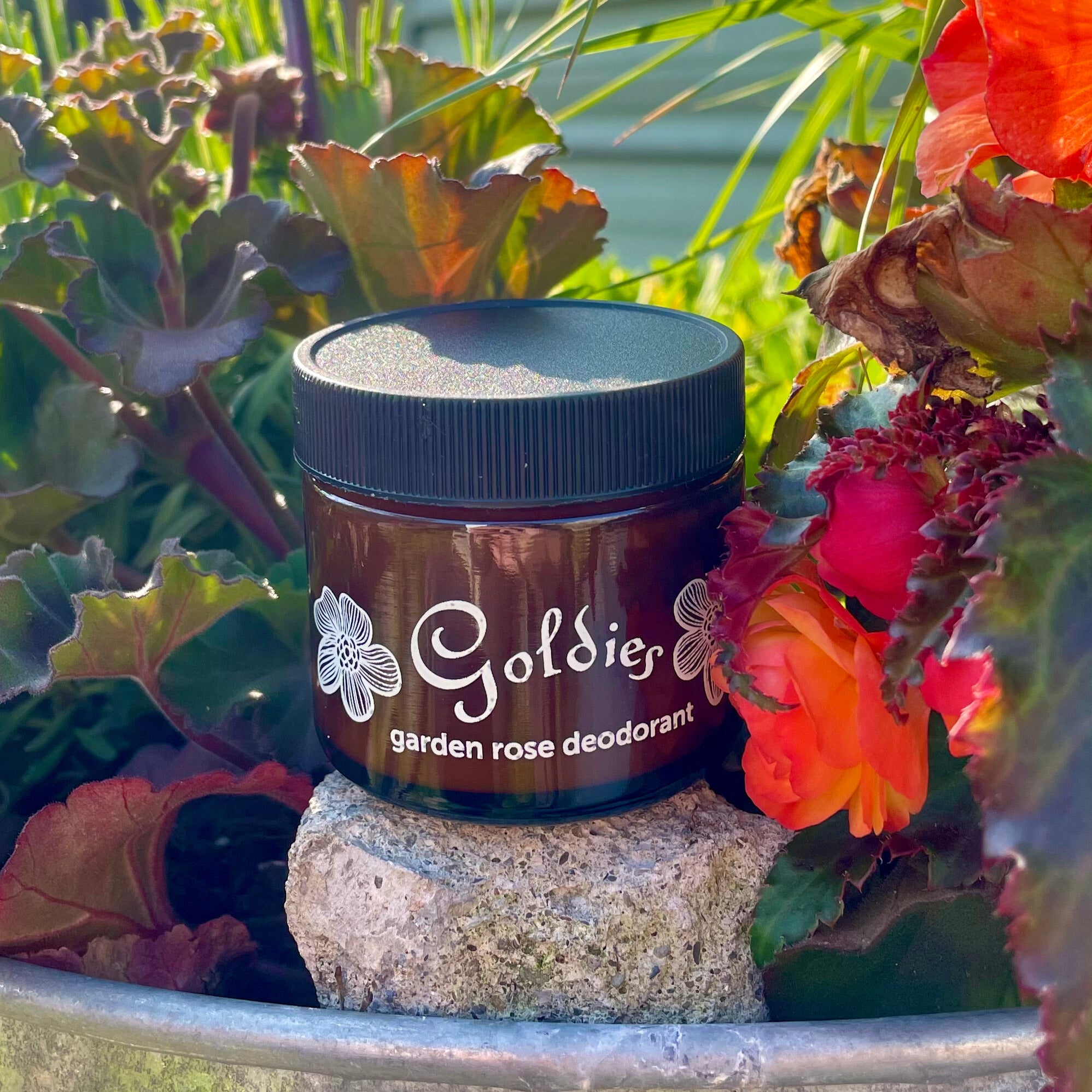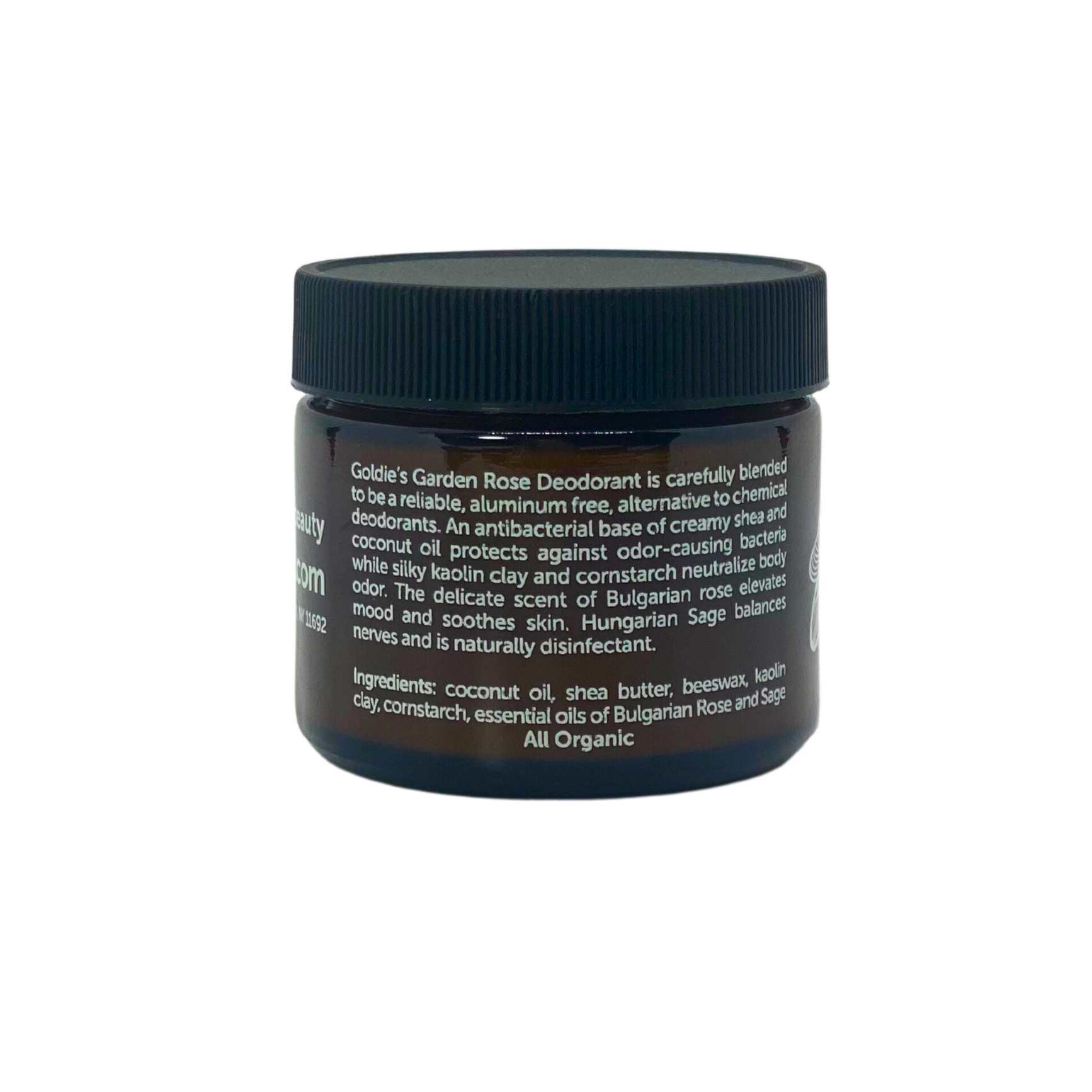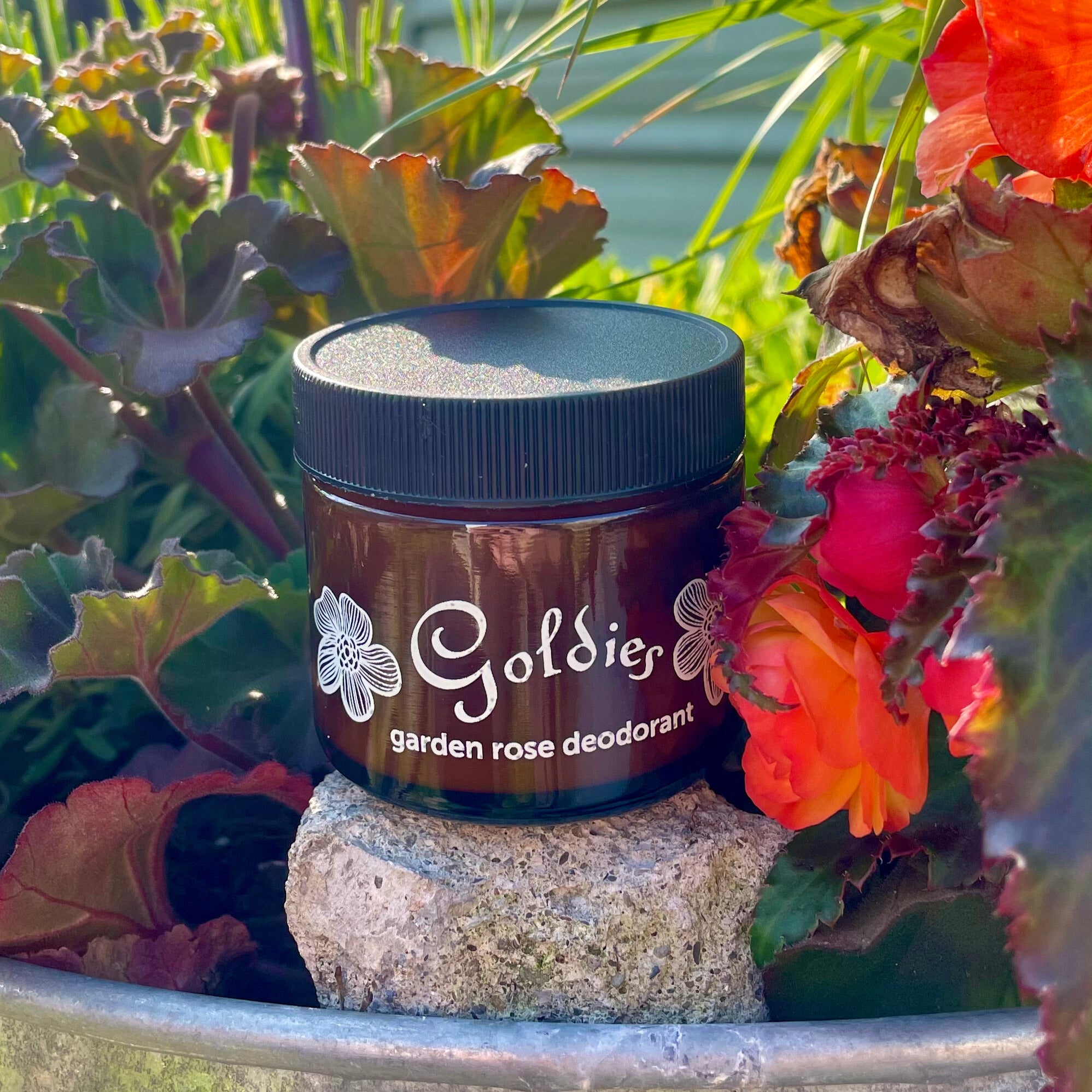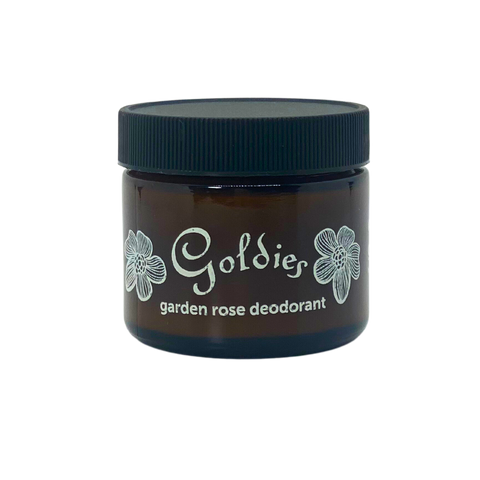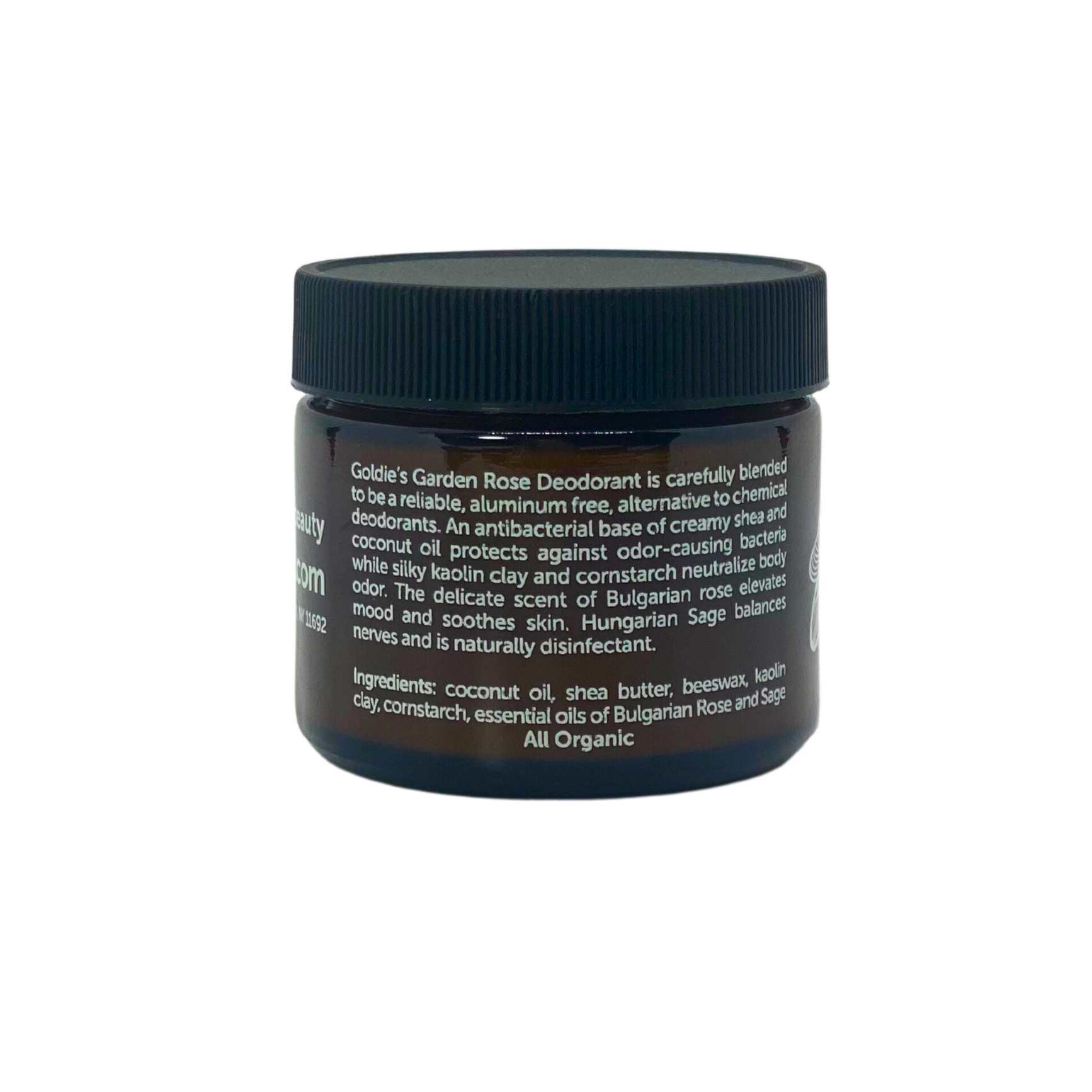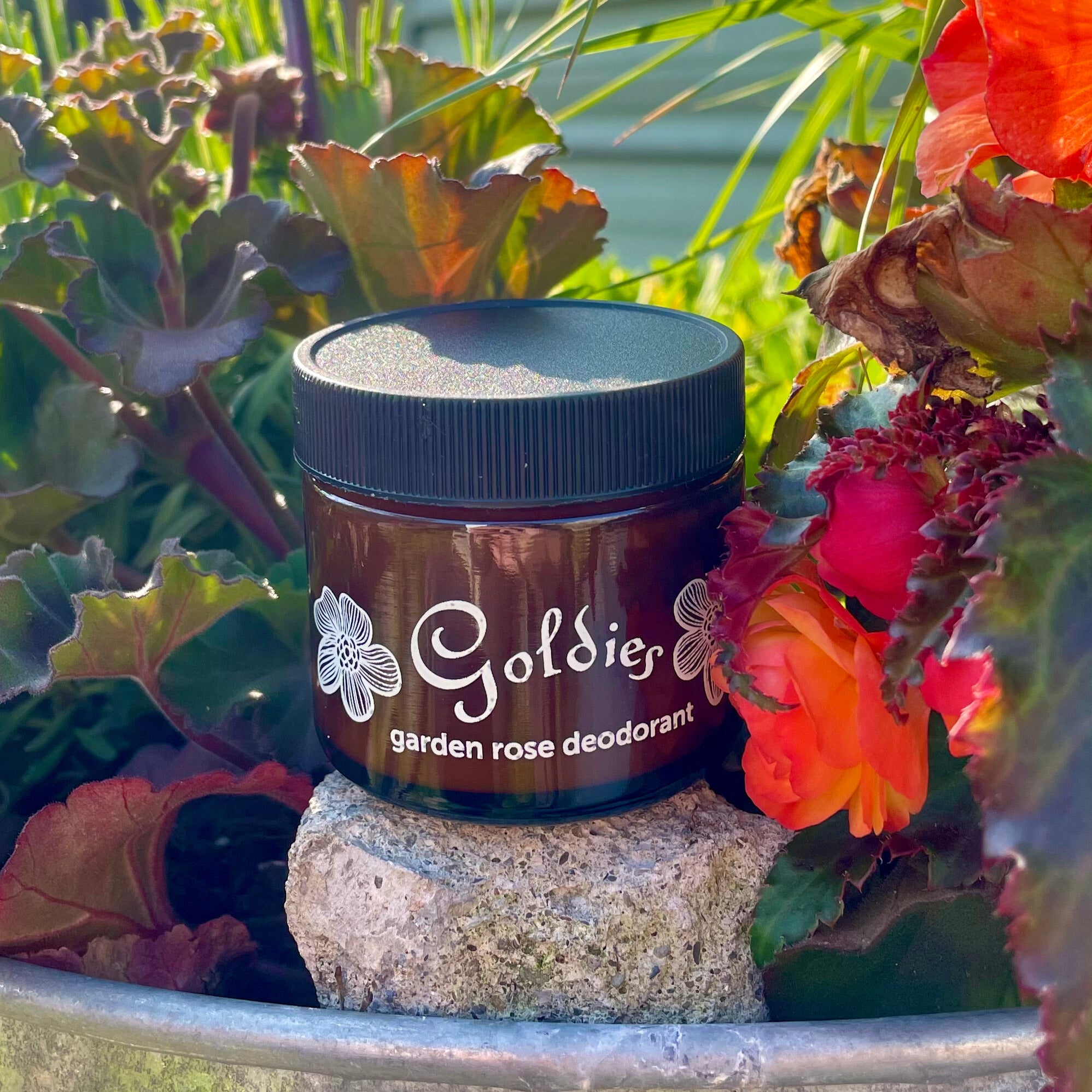 Garden Rose Deodorant
Goldies Garden Rose Deodorant is carefully blended to be a reliable, aluminum free, alternative to chemical deodorants. An antibacterial base of creamy Shea and Coconut oil protects against odor-causing bacteria while silky Kaolin clay and Cornstarch neutralize body odor. The delicate scent of Bulgarian Rose elevates mood and soothes skin. Hungarian Sage balances nerves and is naturally disinfectant. 
Perks:
Aluminum free ~ Chemical free ~ Unisex ~ Soothing ~ Great scent
Application:
W
arm between fingers and apply to underarms as needed. Long lasting. 
Fragrance: 
Classic ~ Clean ~ Sage
Ingredients: coconut oil, shea butter, beeswax, kaolin clay, cornstarch, essential oils of Bulgarian rose and Dalmatian sage 
*Paraben free, colorant free, phthalate free, sulfate free, vegan