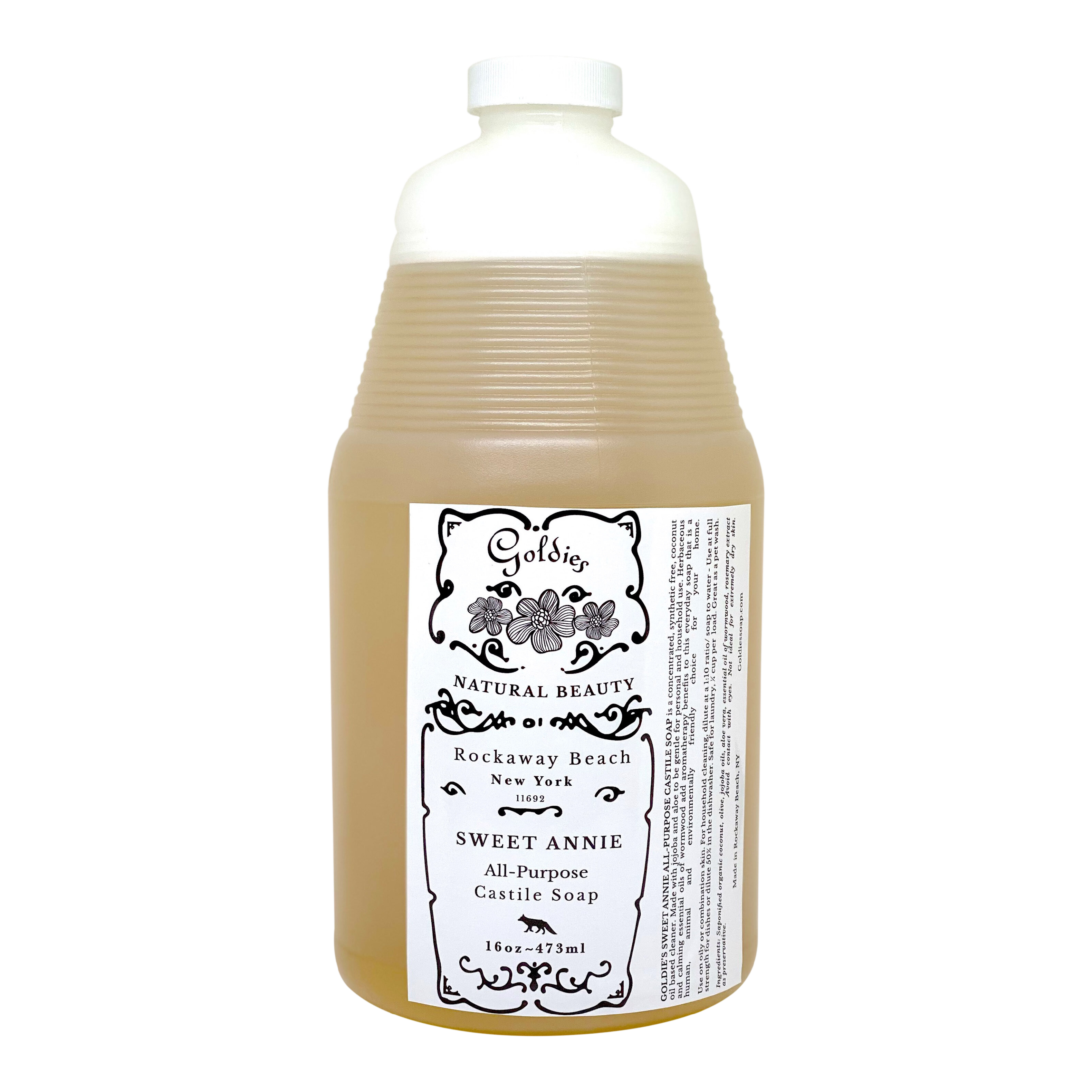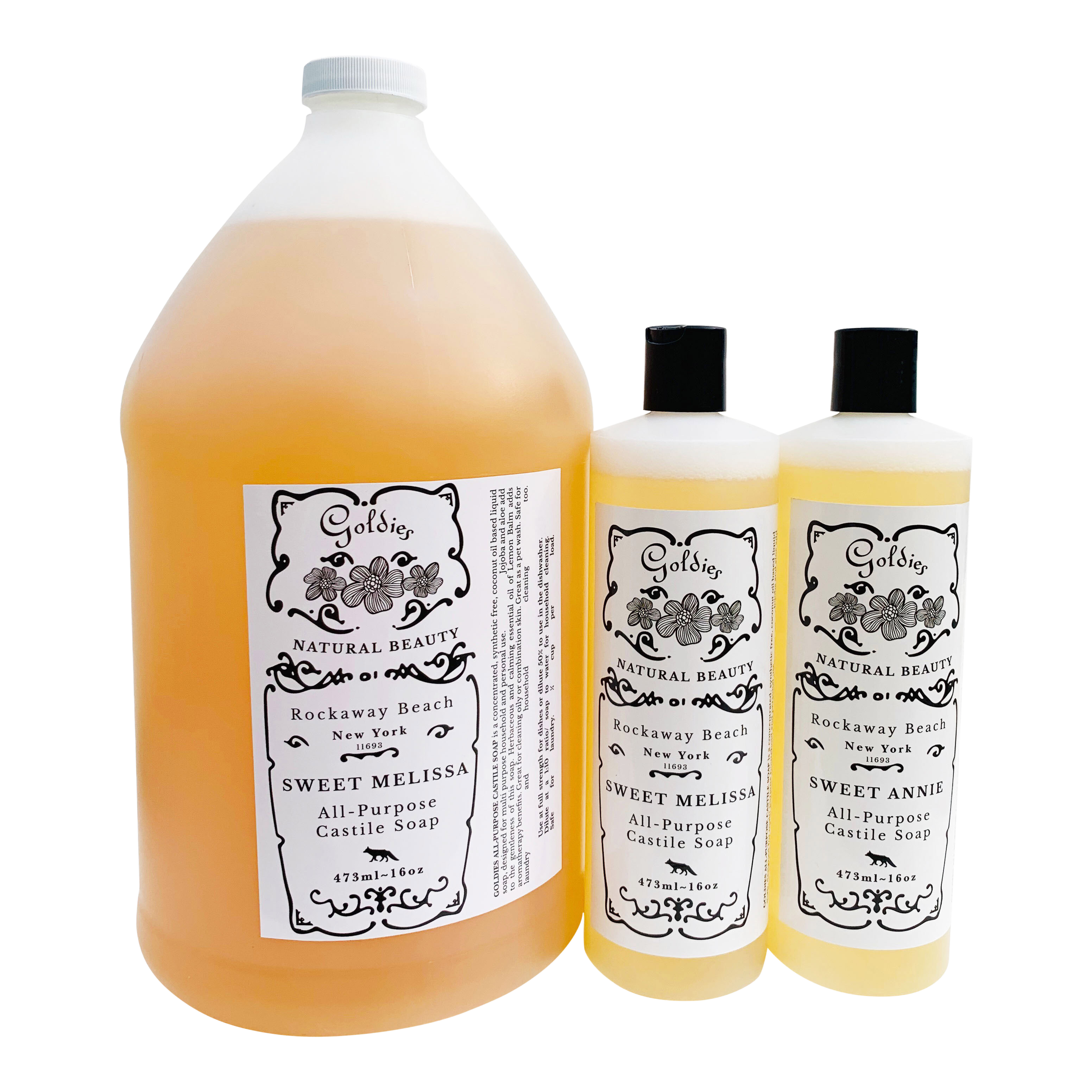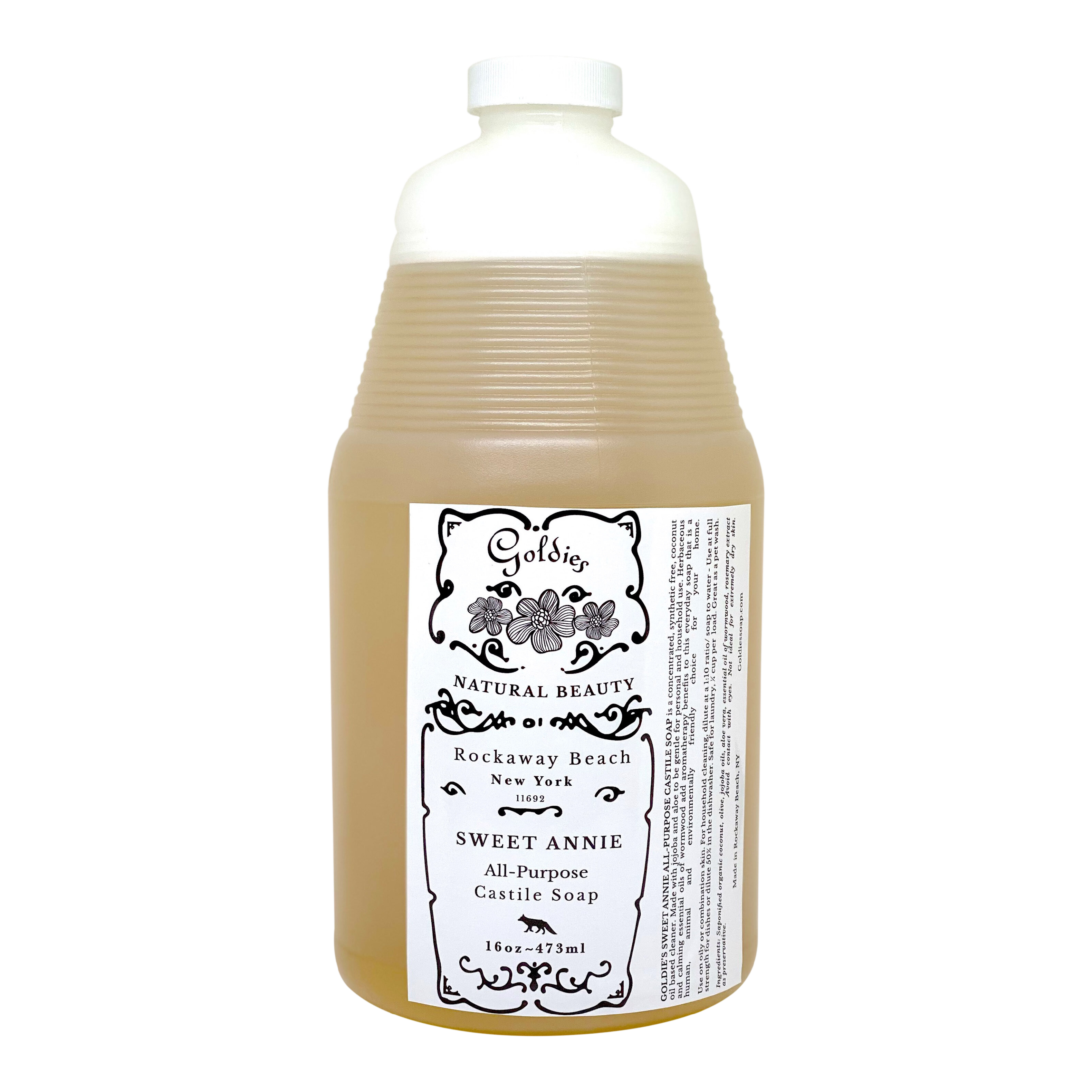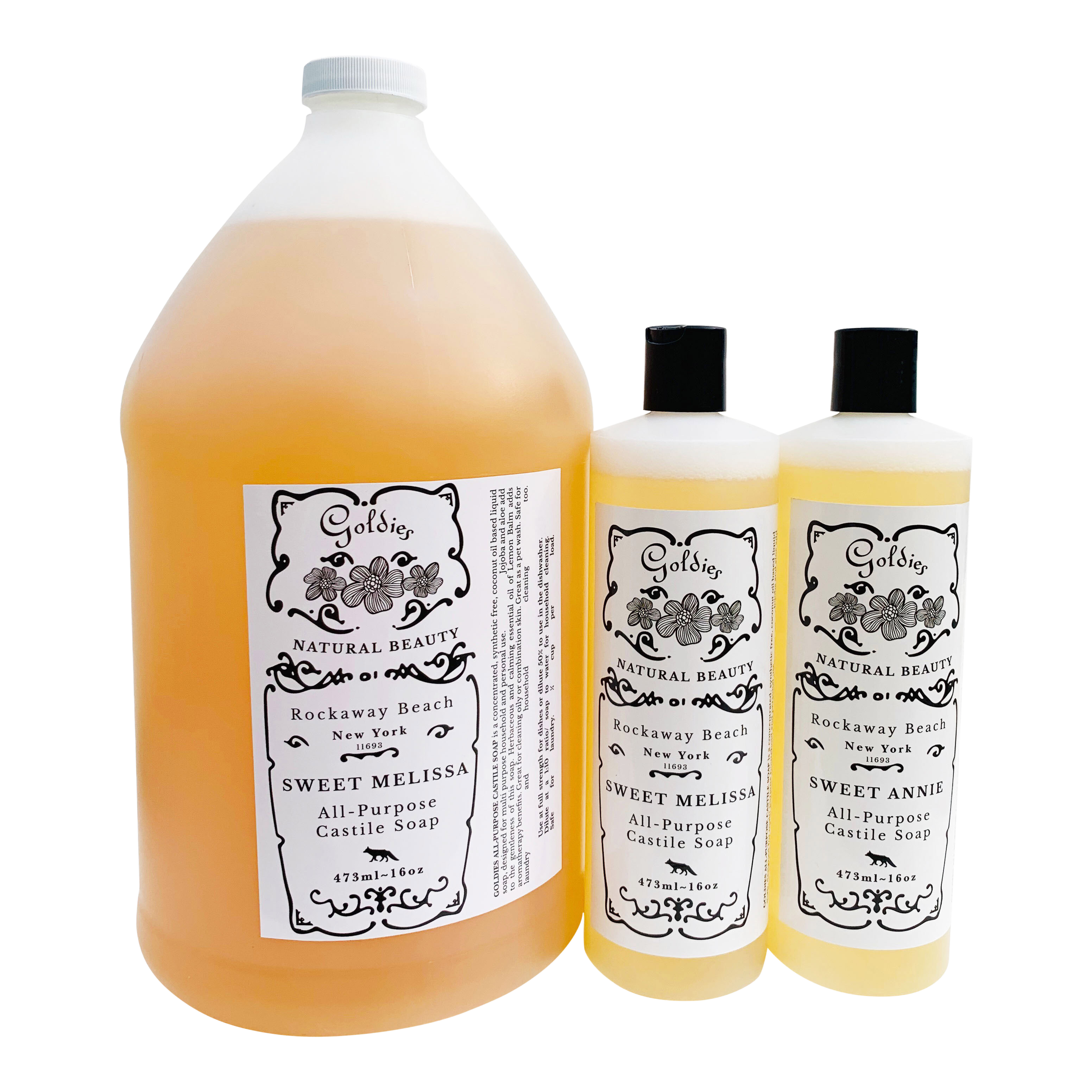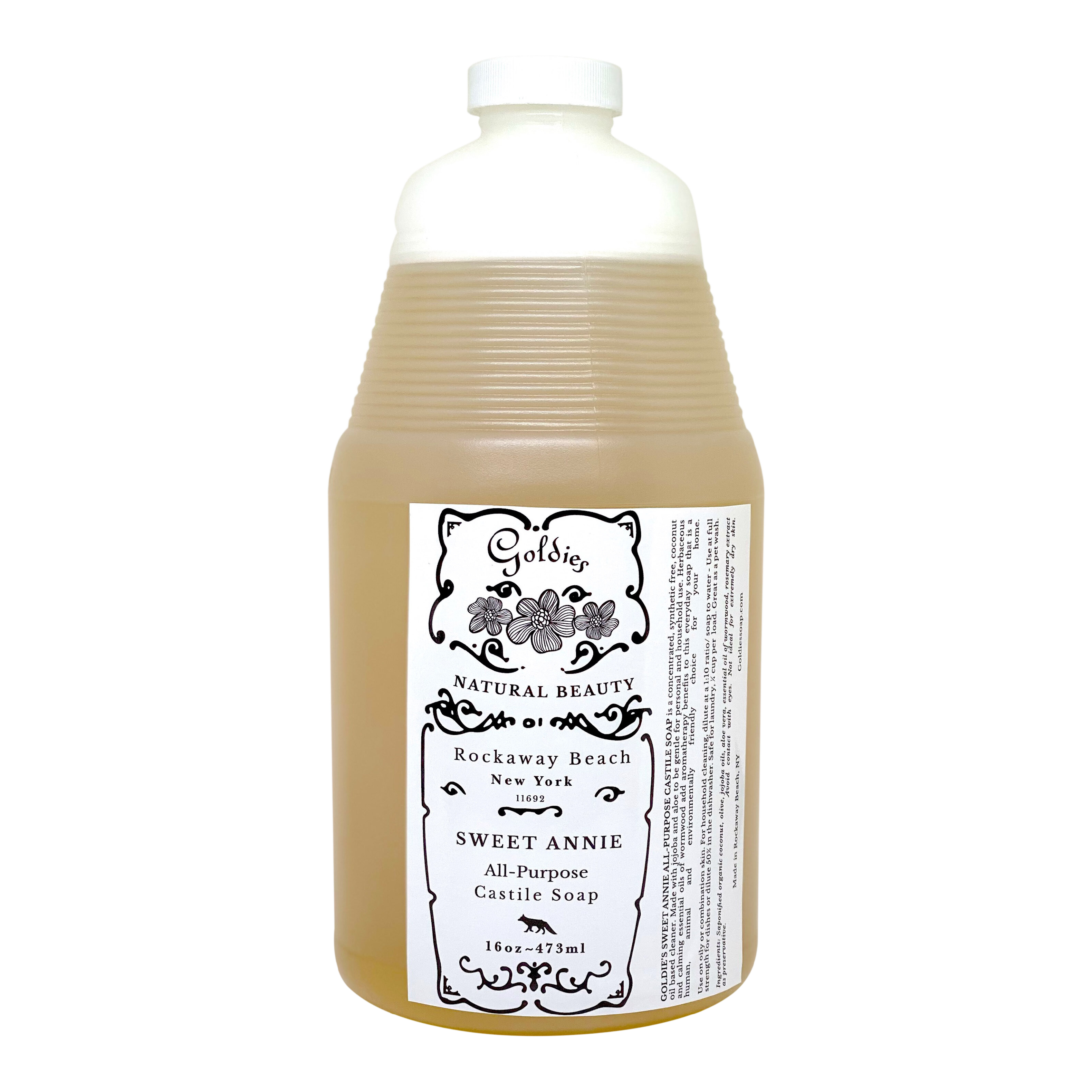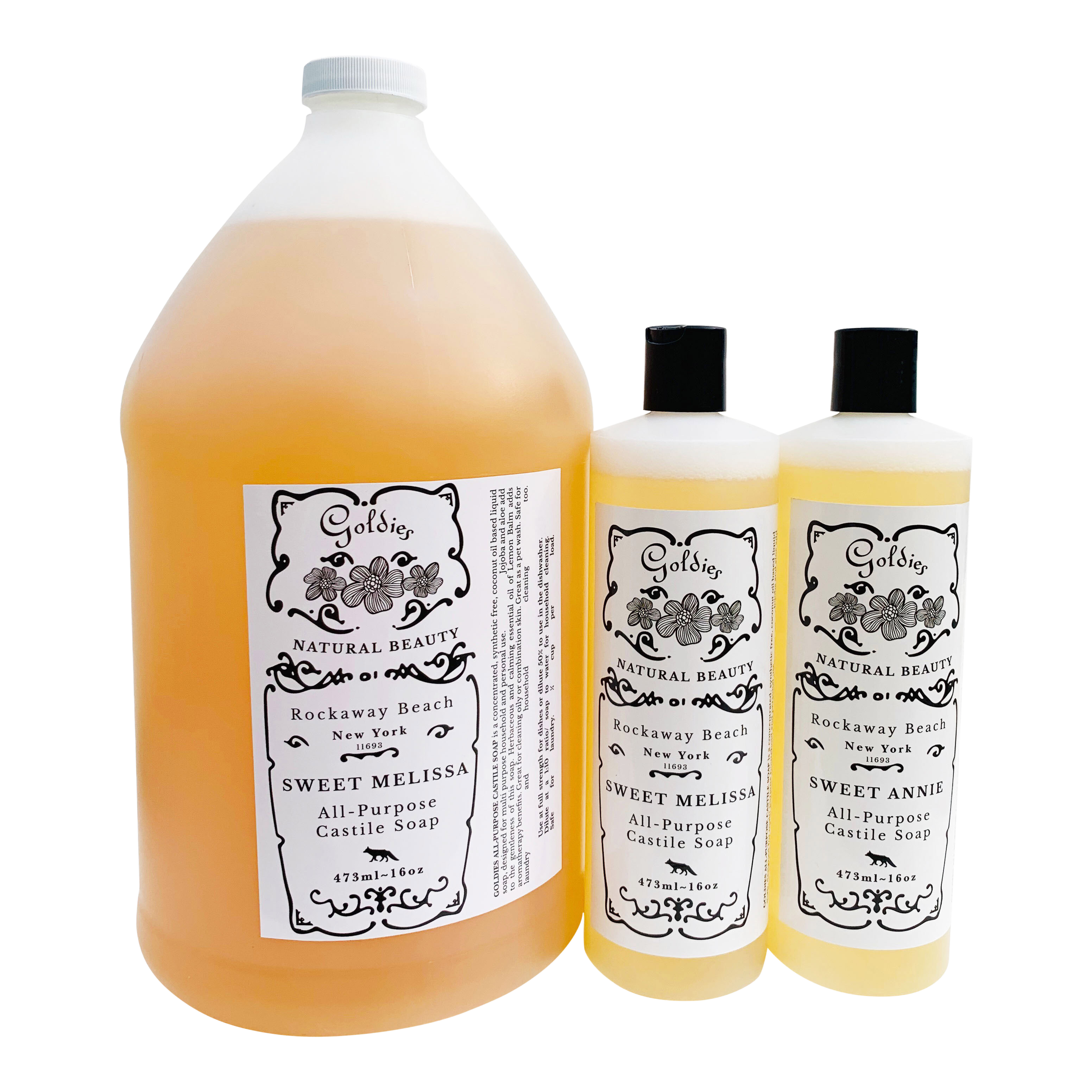 Sweet Annie Castile Soap
Sweet Annie Castile Soap is a concentrated, synthetic free, Coconut oil based liquid soap designed for multi purpose household and personal use. Jojoba and Aloe Vera add to the gentleness of this soap for cleaning oily or combination skin. Great as a pet wash too. Herbaceous and calming essential oils of Wormwood add aromatherapy benefits to this everyday soap that is a human, animal and environmentally friendly choice for your home.
Perks:
 All purpose ~Environmentally friendly ~ Aromatherapy
Application:
 Use at full strength for dishes or dilute 50% to use in the dishwasher. Dilute at a 1:10 ratio/ soap to water for household cleaning. Safe for laundry too. ¼ cup per load.  Avoid contact with eyes. Not ideal for extremely dry skin.
Fragrance: 
Herbaceous ~ Green
Ingredients: coconut oil, olive oil, nettle extract, chamomile extract, and wormwood  essential oil
*Paraben free, colorant free, phthalate free, sulfate free, vegan