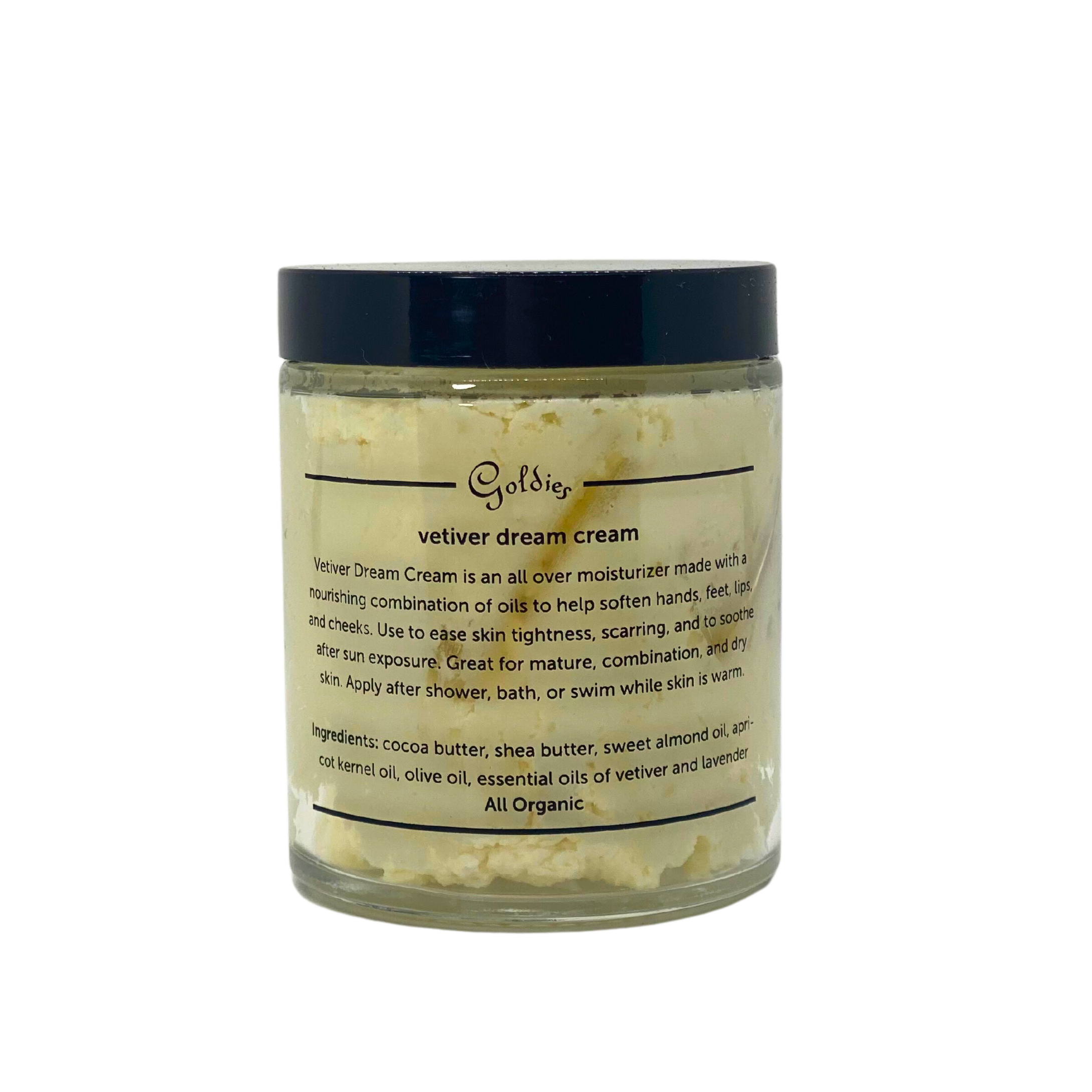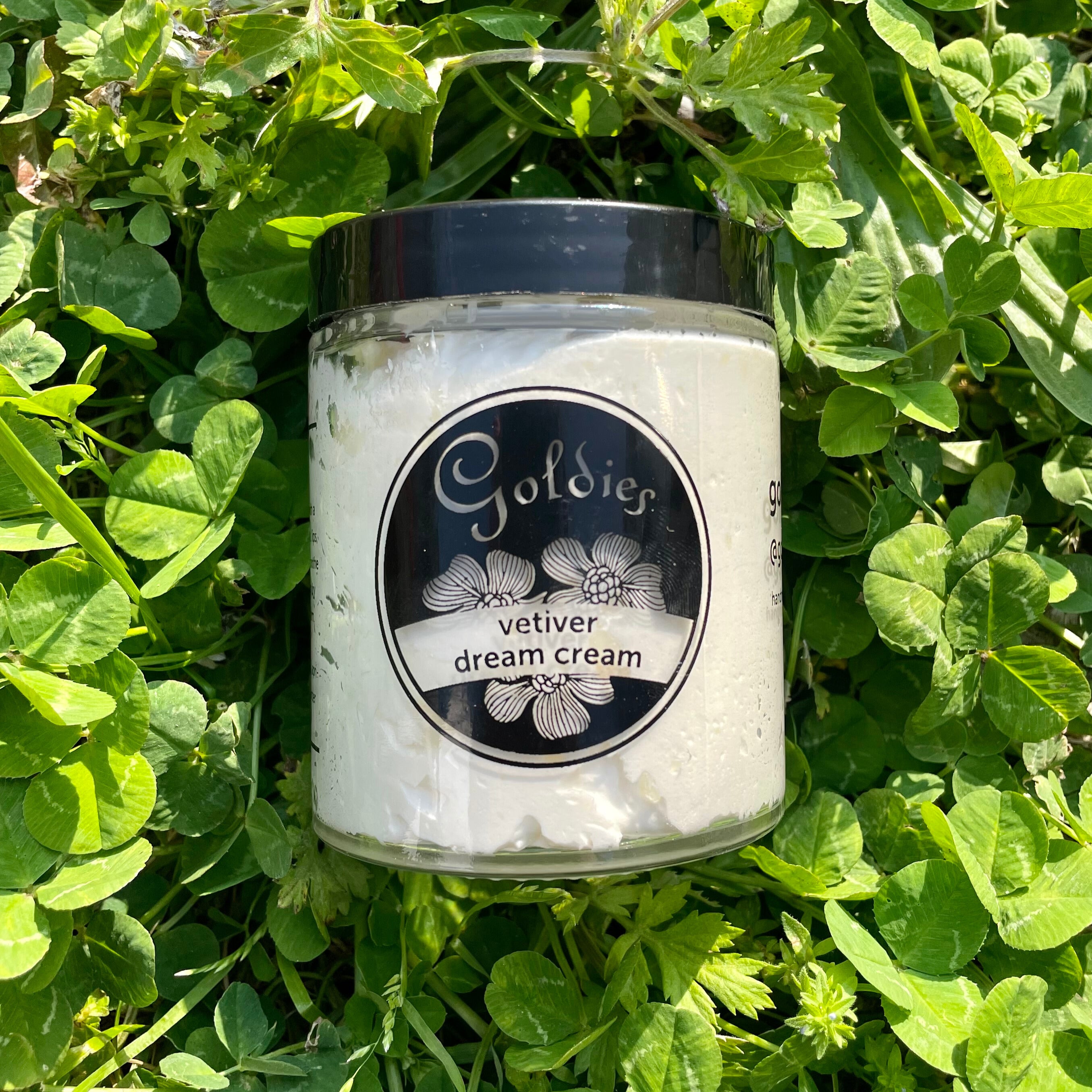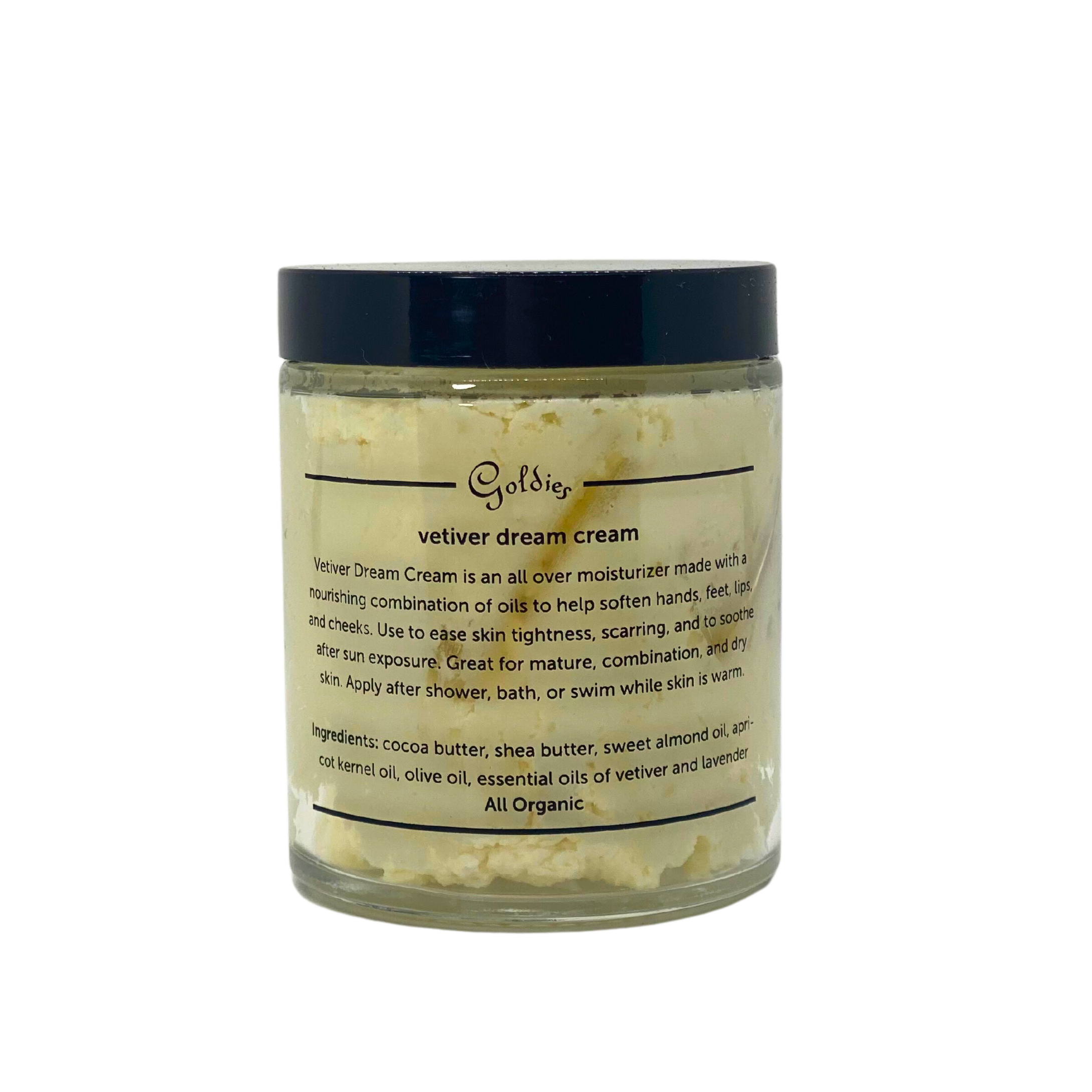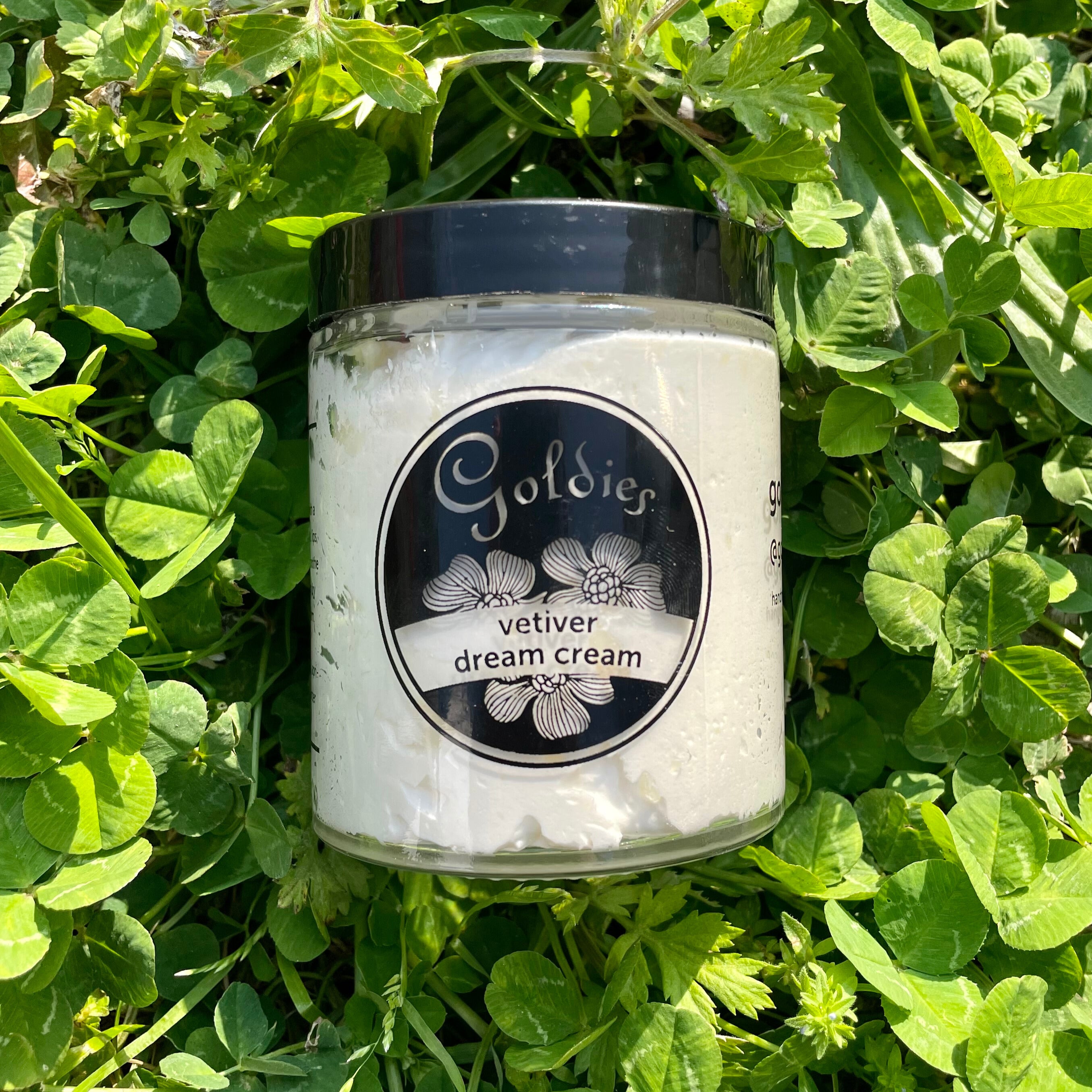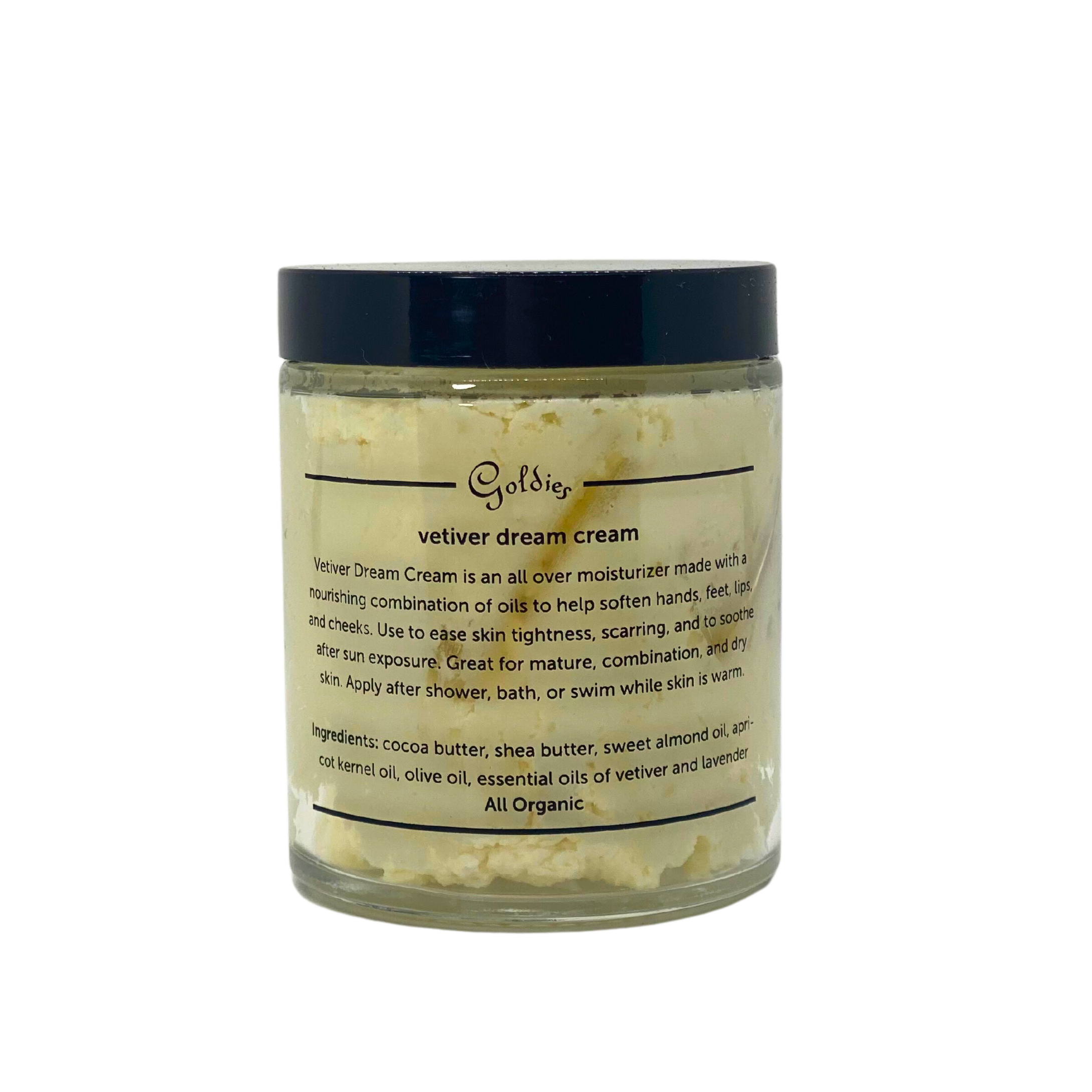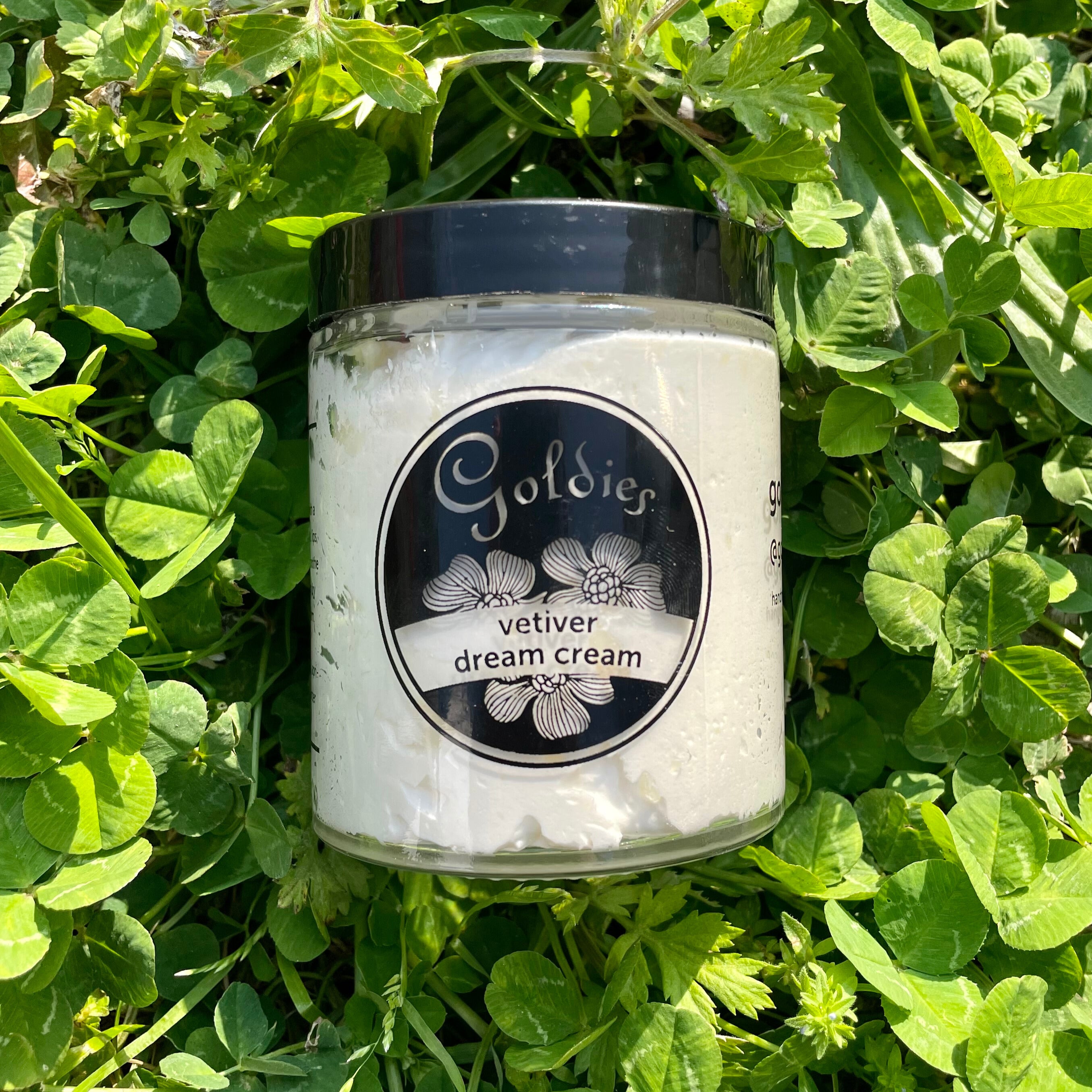 Vetiver Dream Cream
Vetiver Dream Cream is an all over moisturizer. Great for mature skin, combination skin, and dry skin. Use to smooth hair ends. Prevents and helps heal scarring and stretch marks. Smells great. 
Perks: 
Deep moisture ~ Shea butter ~ Unisex ~ Multi use
Application:
Apply everywhere after shower or bath while skin is warm. Use to soothe chapped hands or after sun for protecting and renewing skin.
Fragrance: 
Cocoa ~ Warm ~ Lavender
Ingredients: cocoa butter, shea butter, sweet almond oil, olive oil, and essential oils of vetiver and lavender
*Paraben free, colorant free, phthalate free, sulfate free, vegan, gluten free