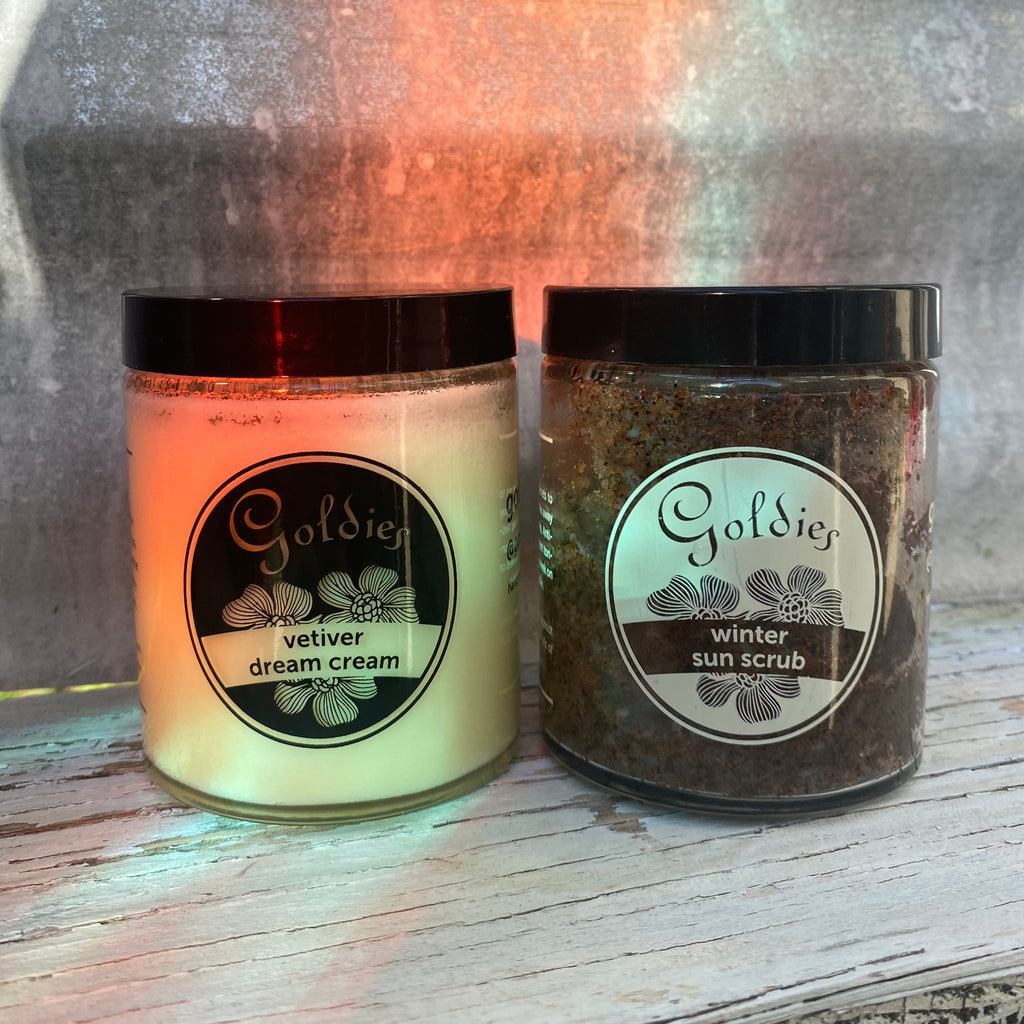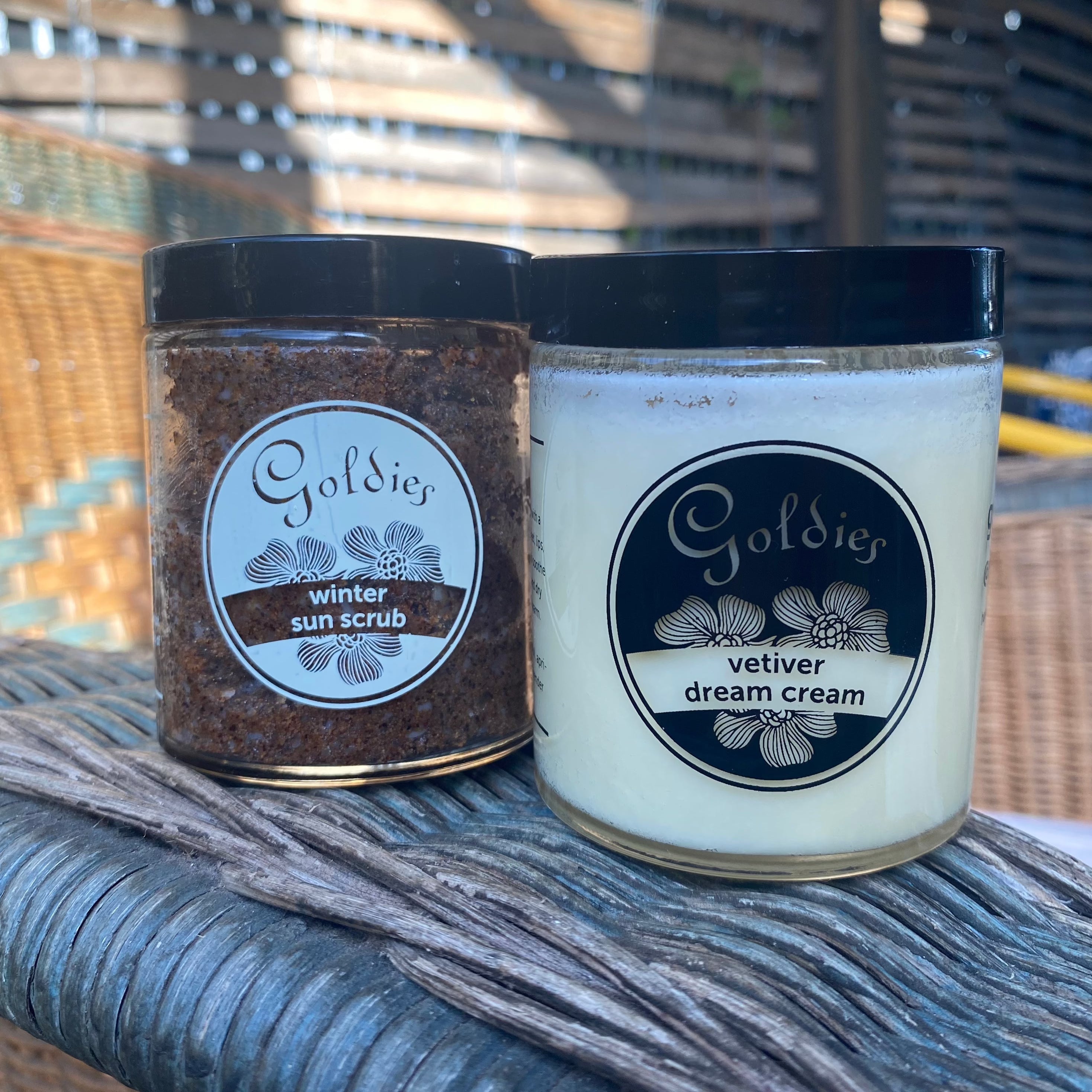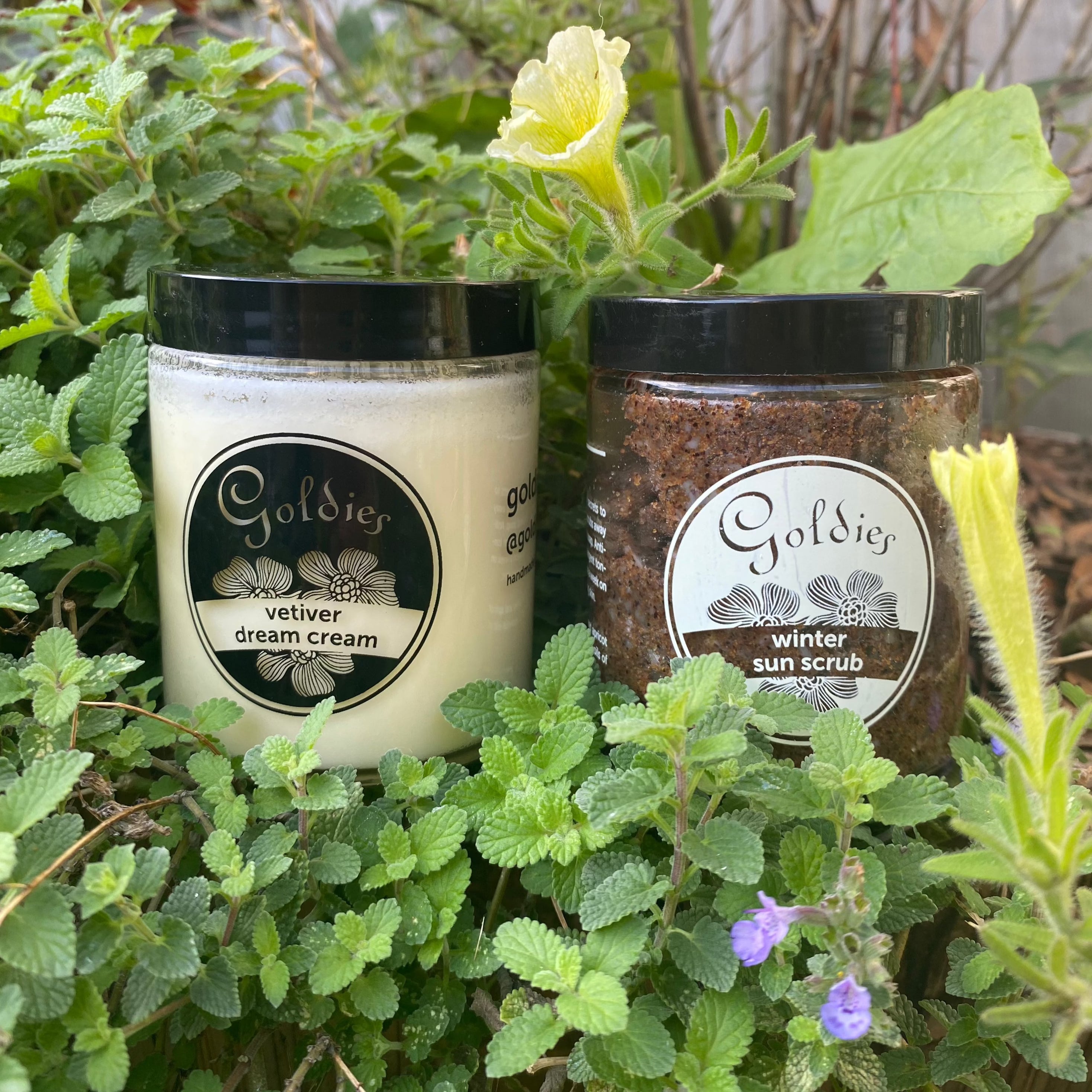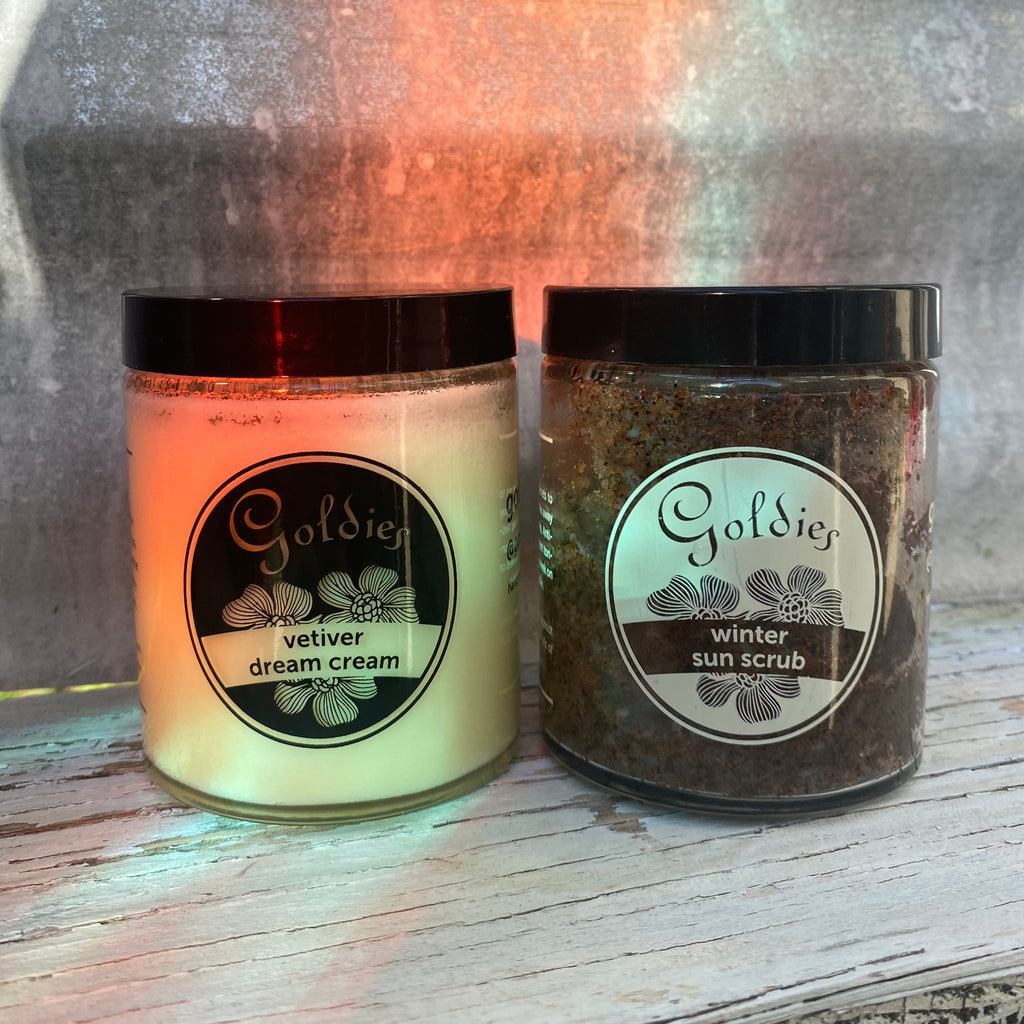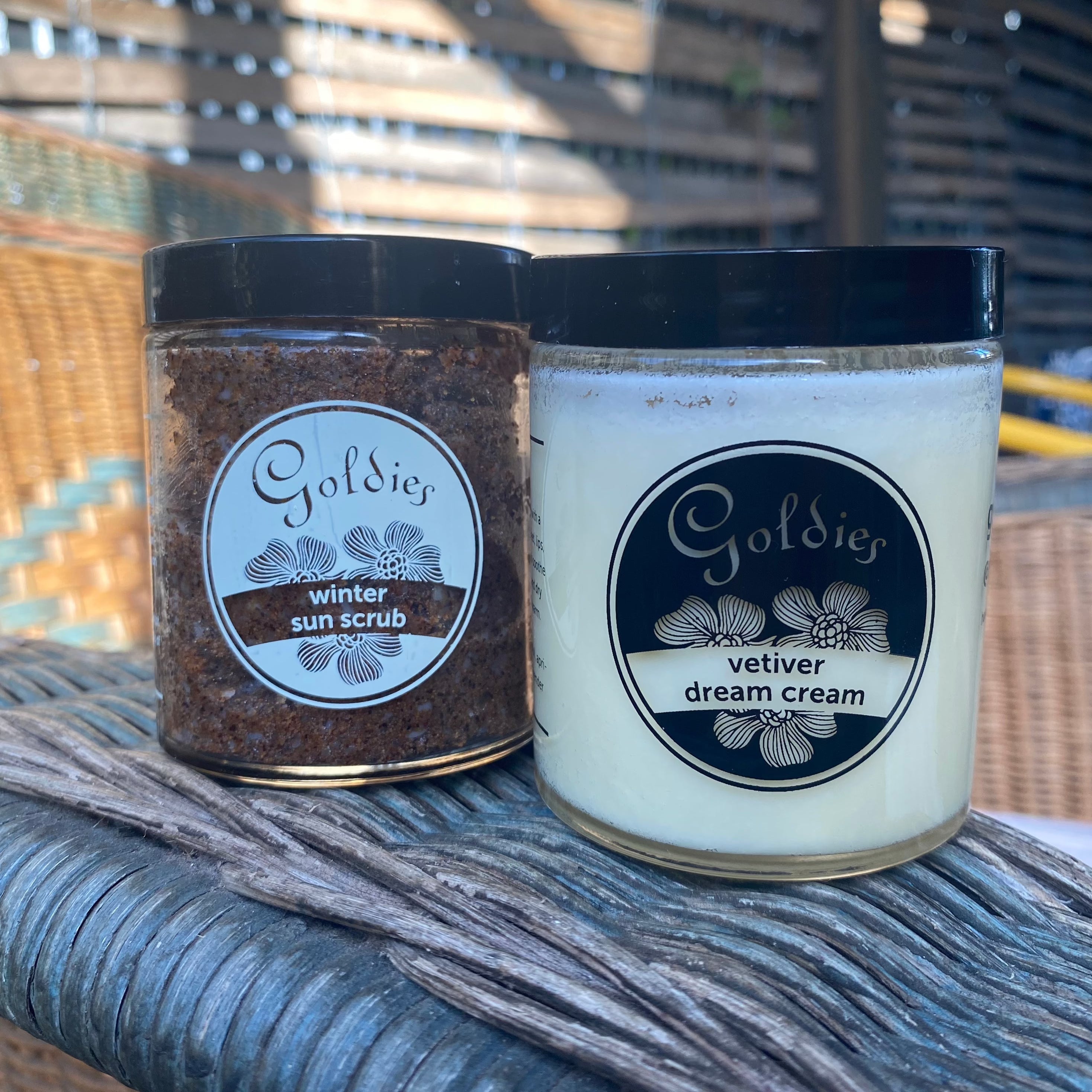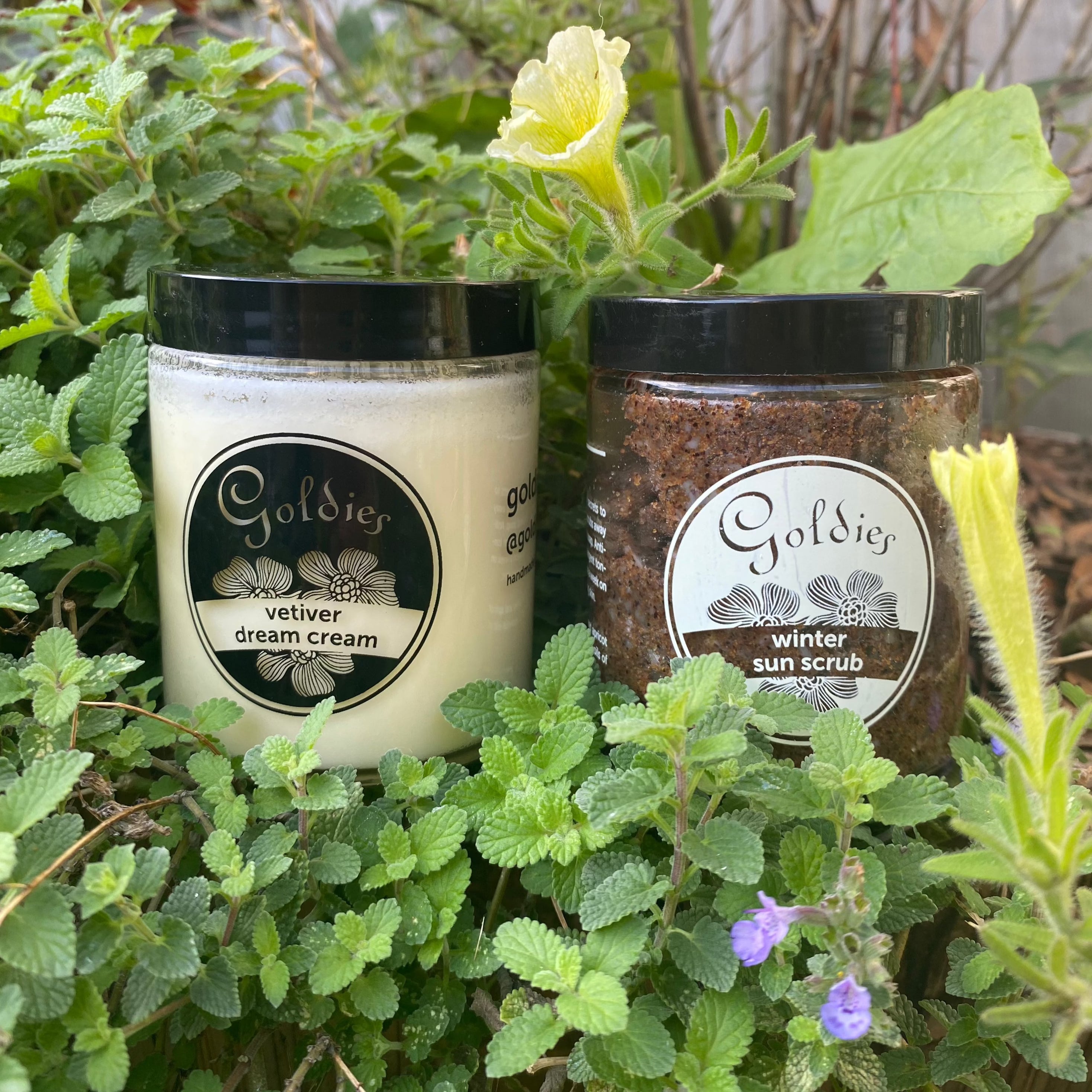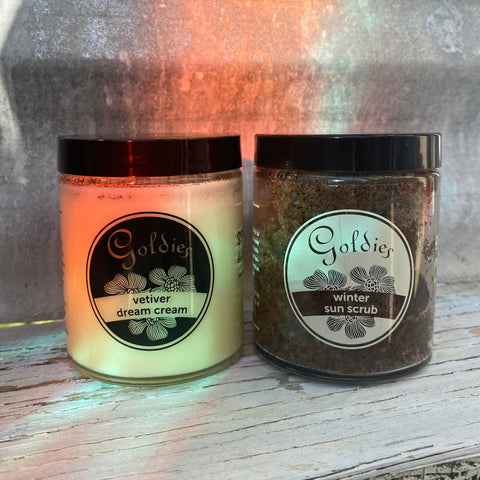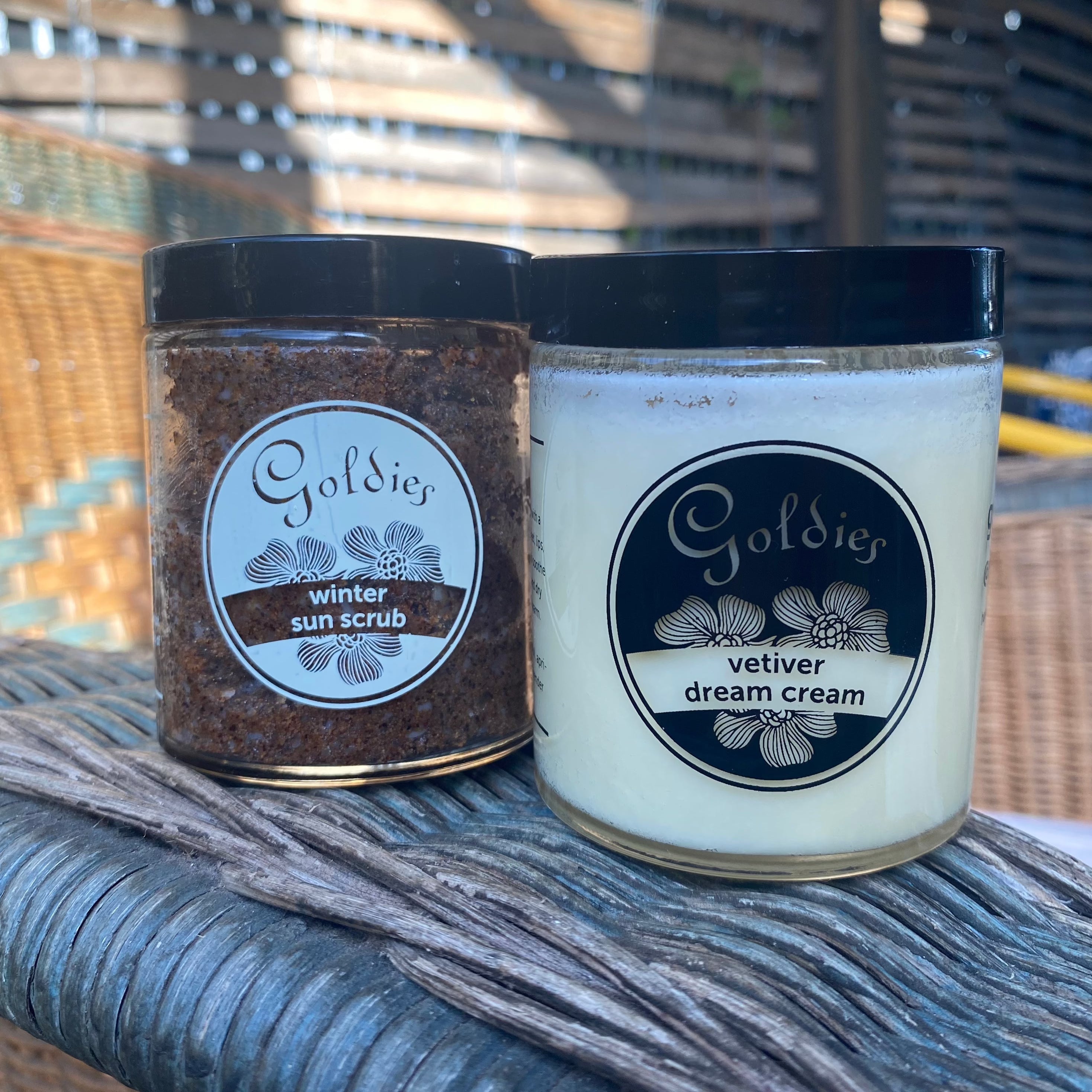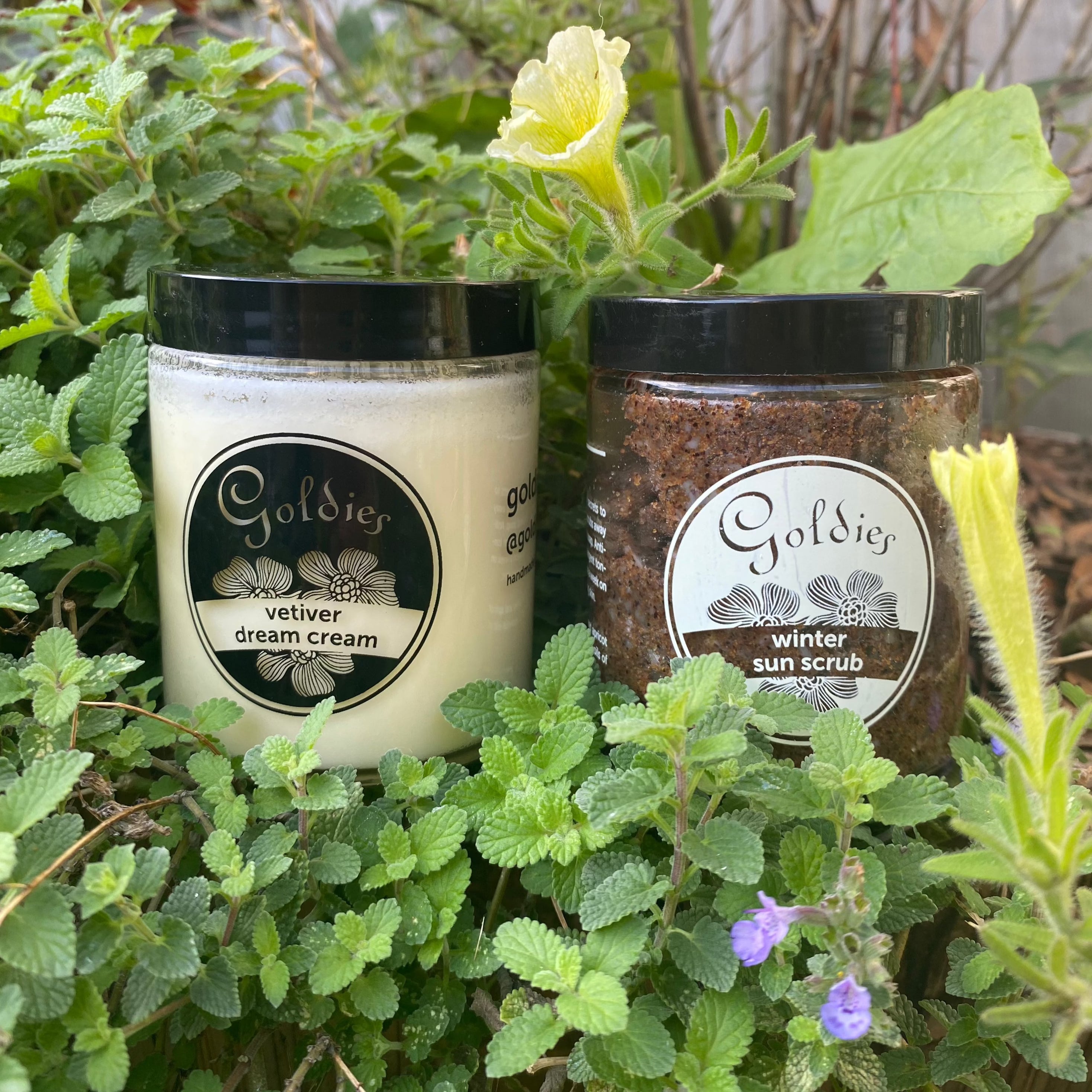 Scrub & Dream Cream Set
Winter Sun ☀️ Scrub & Vetiver Dream Cream 
Your dream skin cleansing and moisturizing duo. 
Winter Sun provides a nourishing, foaming stub to polish away full skin and impurities and leave skin soft and supple. 
Follow with deeply enriching Dream Cream with Cocoa & Shea butter to smooth and encourage a protective barrier from moisture loss and soft, balanced skin.