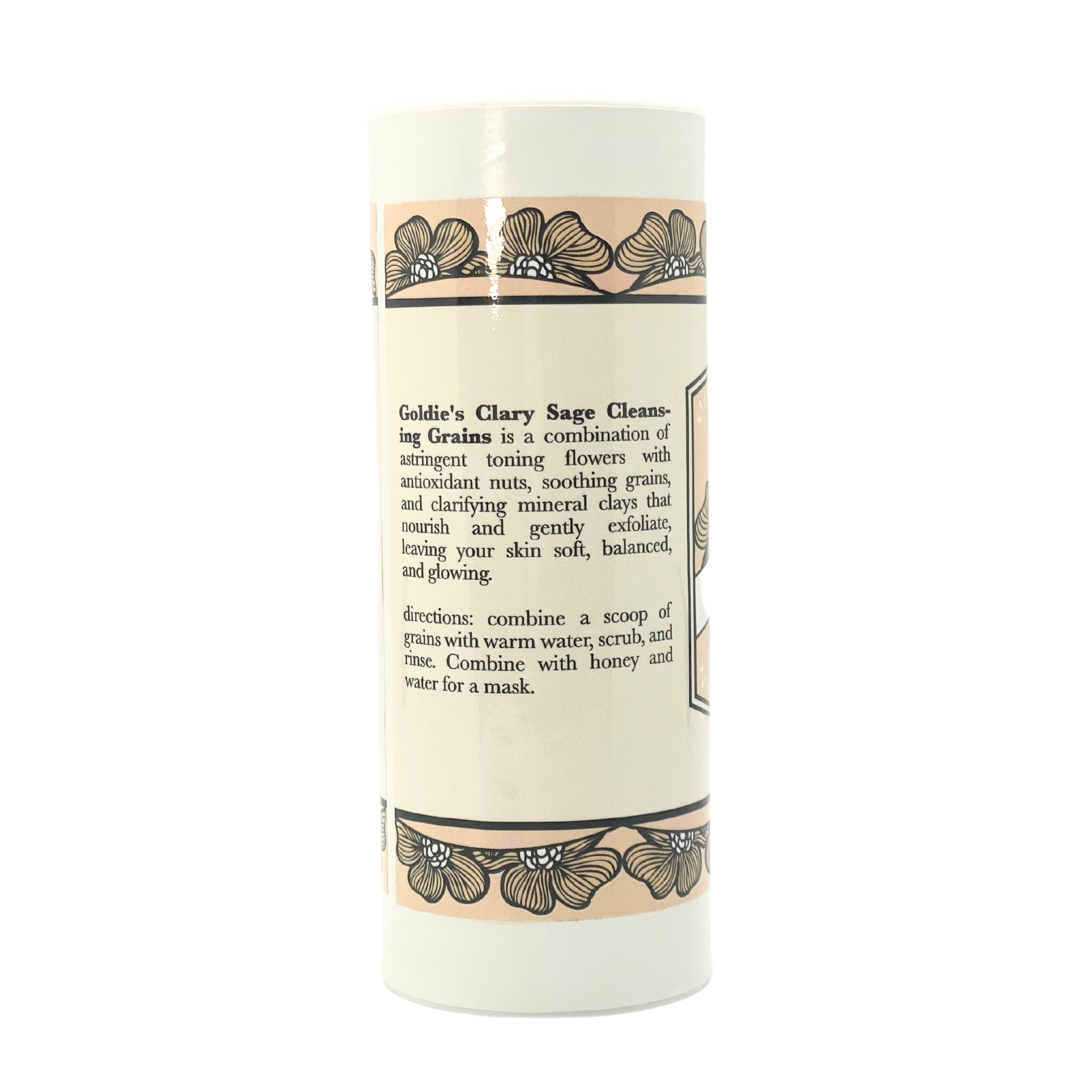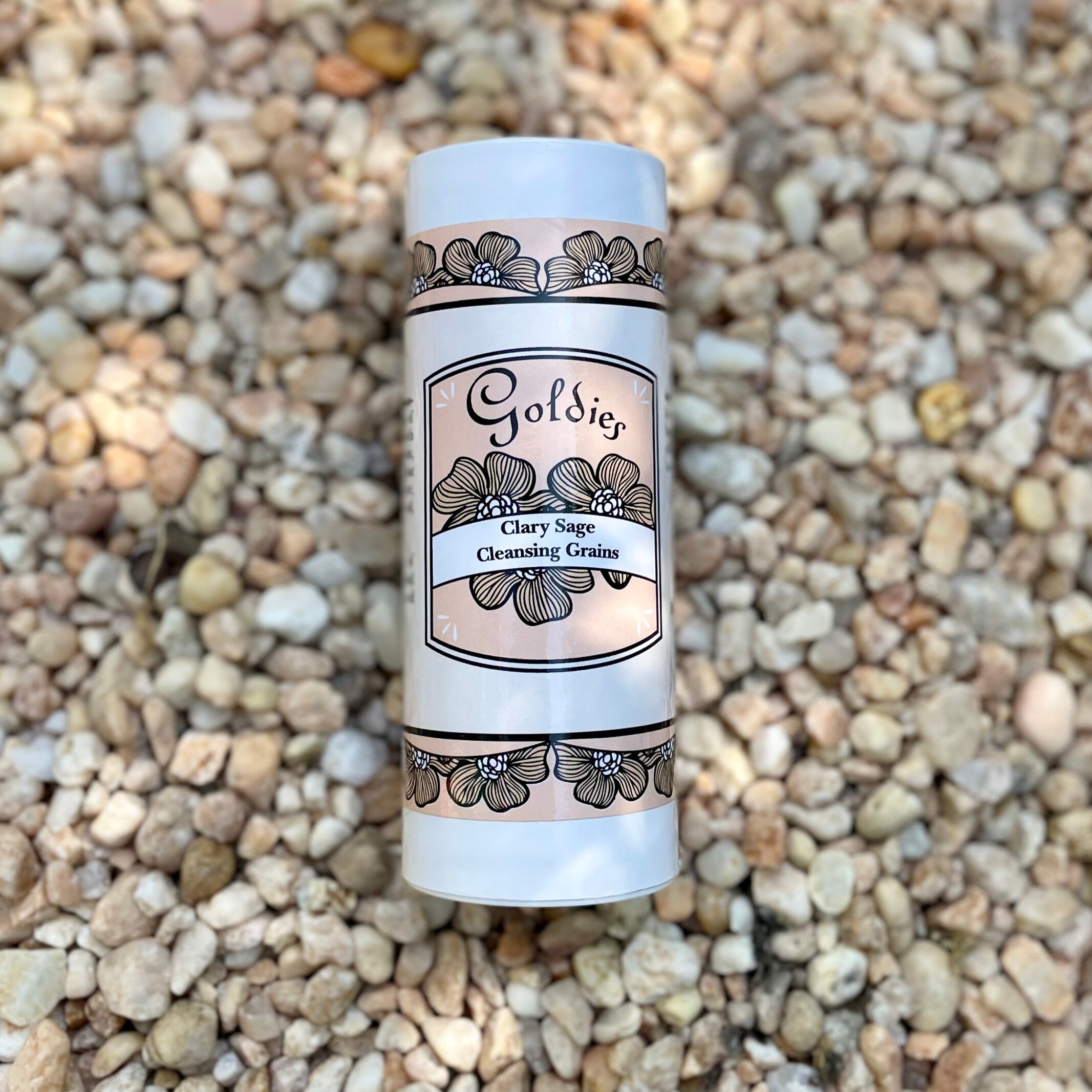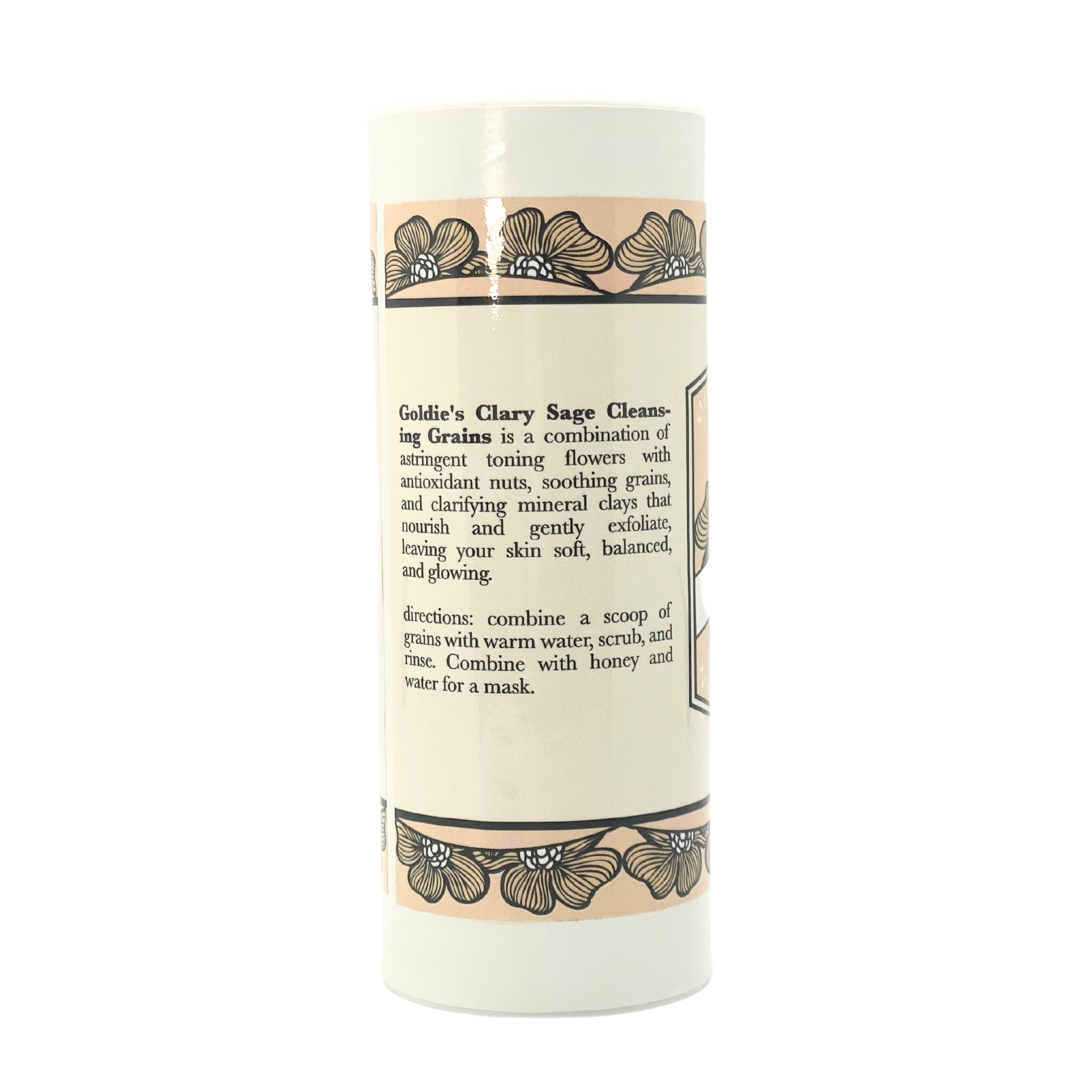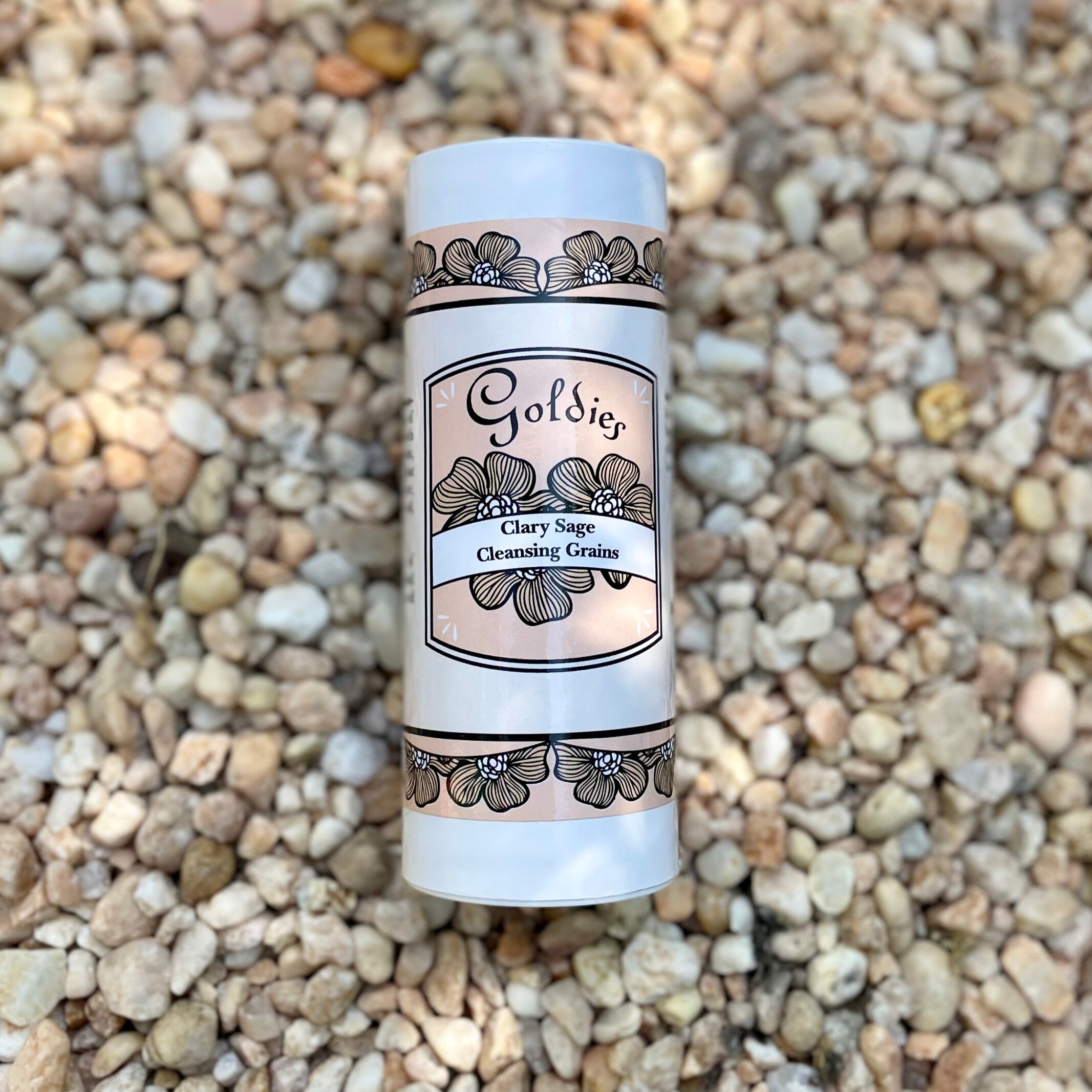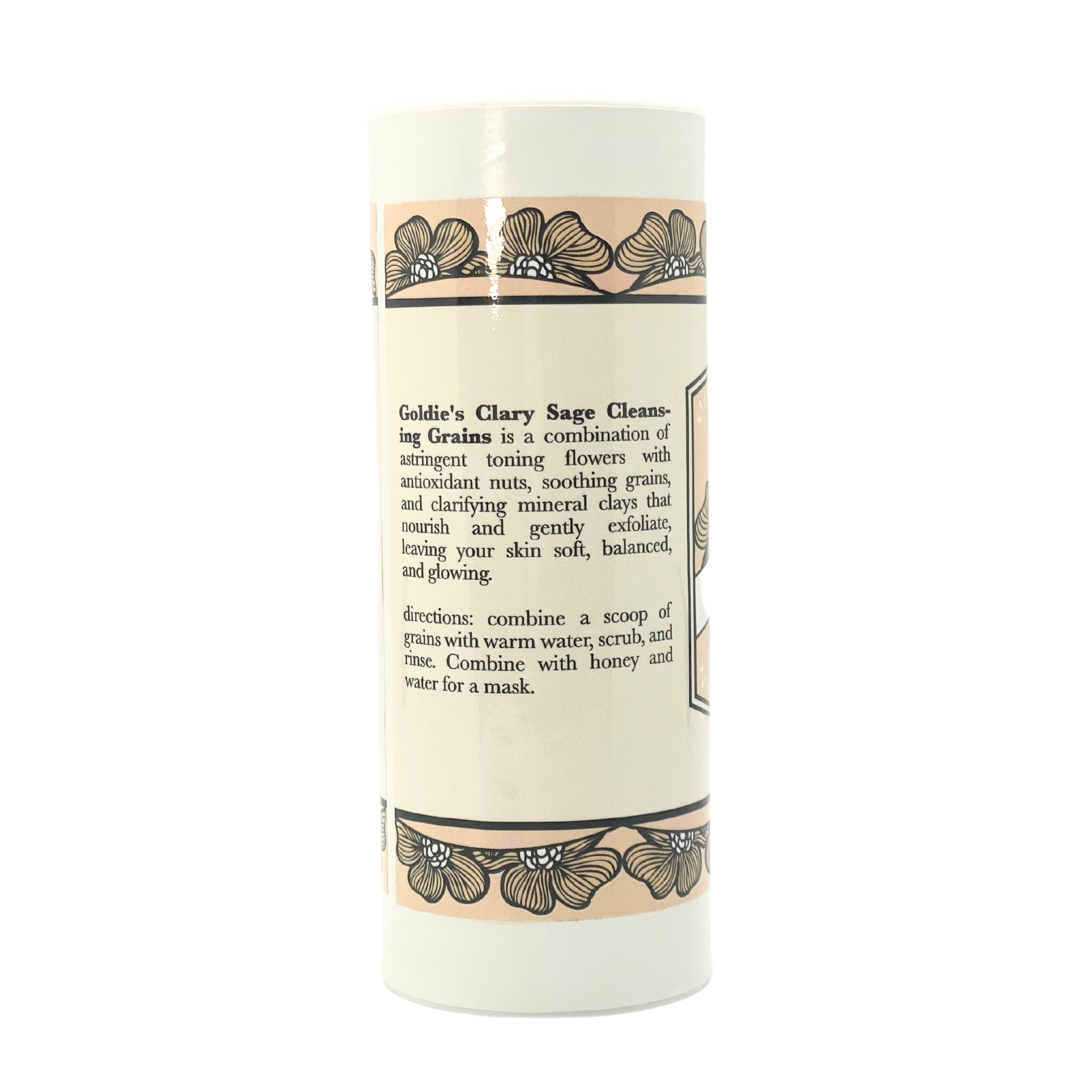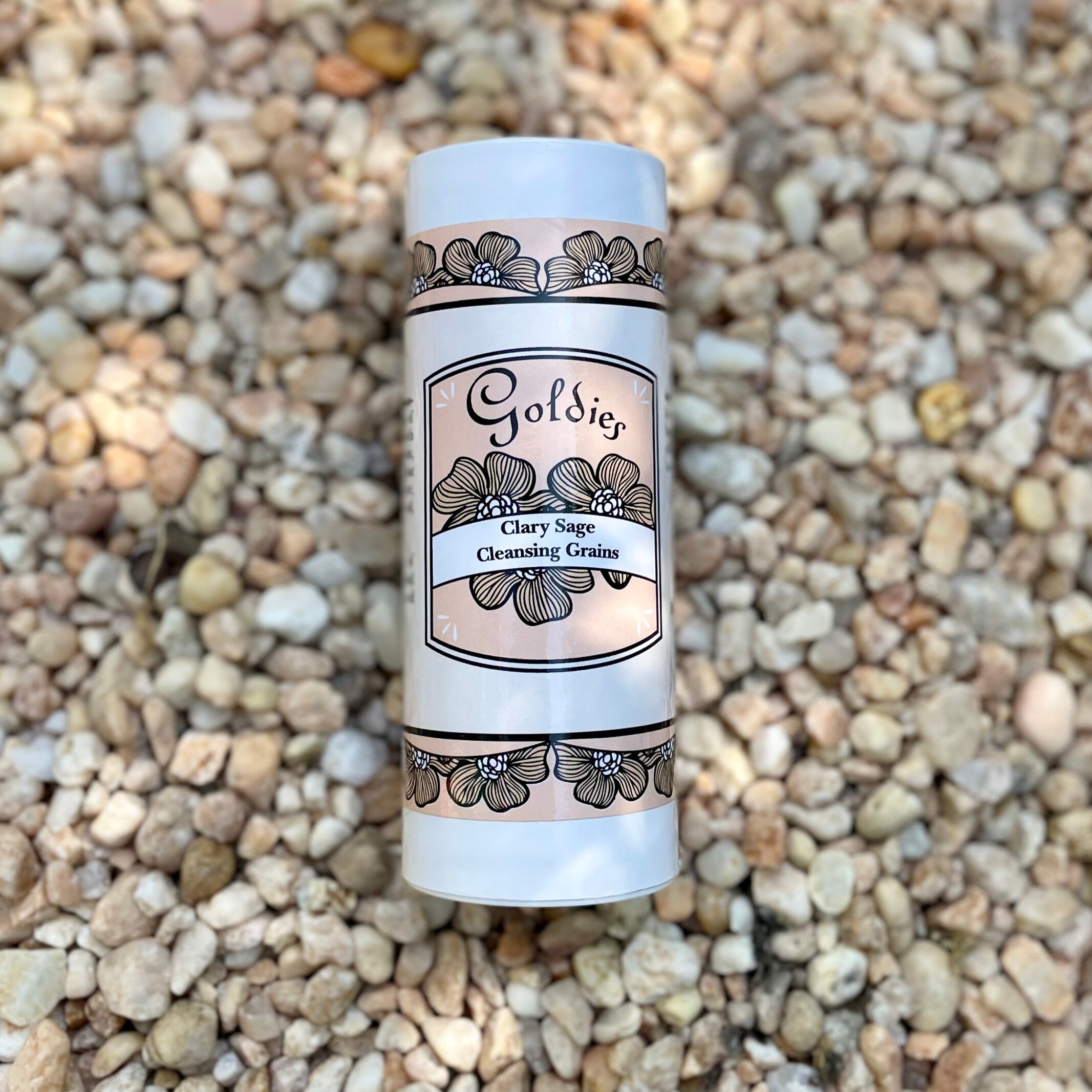 Clary Sage Cleansing Grains
 Goldies Clary Sage Cleansing Grains combine astringent toning flowers with antioxidant nuts, soothing grains, and clarifying mineral clays to nourish and gently exfoliate, leaving your skin soft, balanced, and glowing. 
Perks: Clarifying ~ Toning ~ Gentle ~ Glowing skin 
Application: Paperboard shaker tube allows easy portioning. Shake a quarter sized amount into a ceramic dish or hand, drip water, rosewater, or cleansing milk into grains to create a paste.  Polish wet skin, exfoliating gently on face and neck or pat on and leave as a mask for 10 minutes. 
Fragrance:  Ocean ~ Earth ~ Grain 
4 ounce paperboard shaker tube
Ingredients: finely ground oats, brown rice, french green clay, kaolin white clay, poppy seeds, blue corn, kelp, lavender flowers
*Paraben free, colorant free, phthalate free, sulfate free, vegan