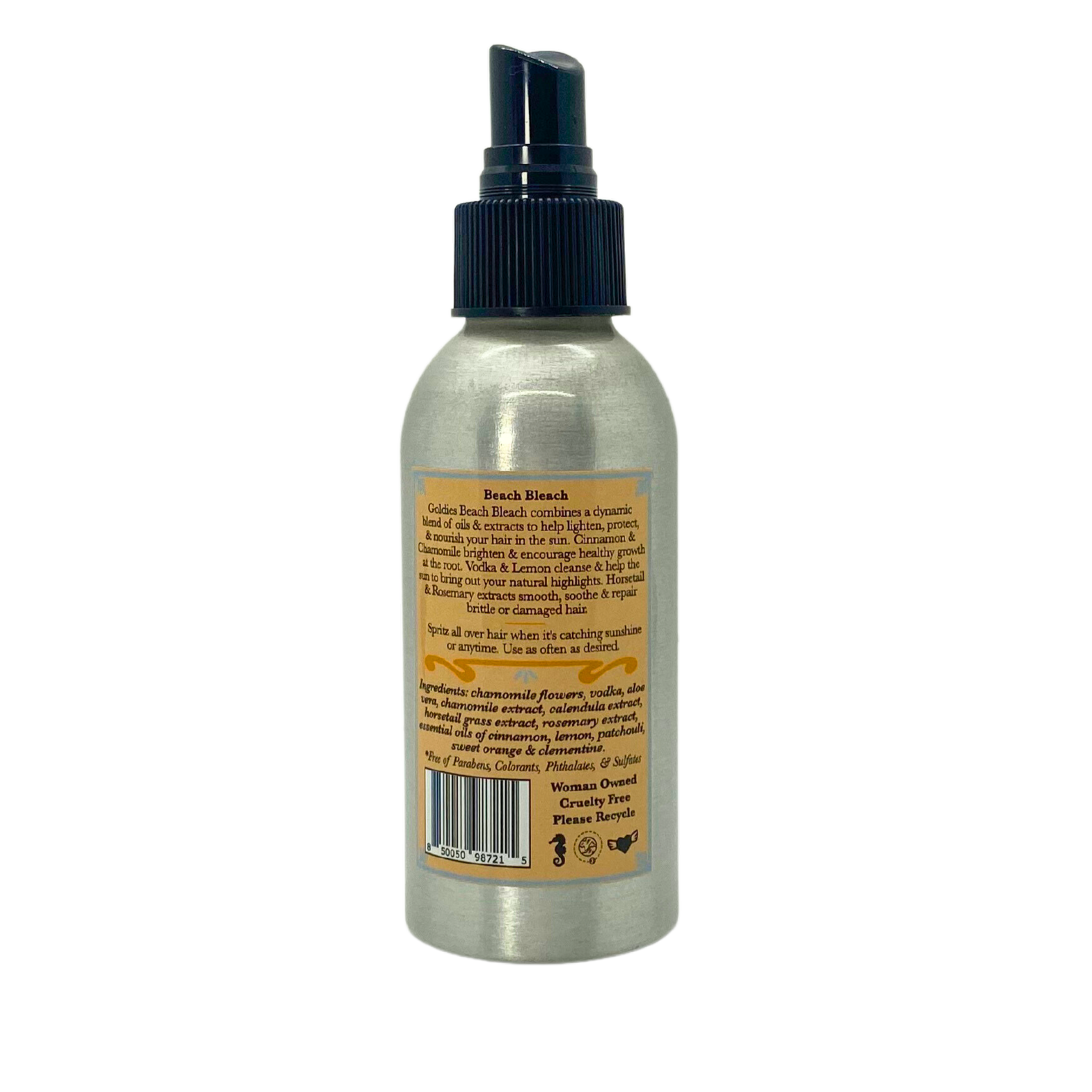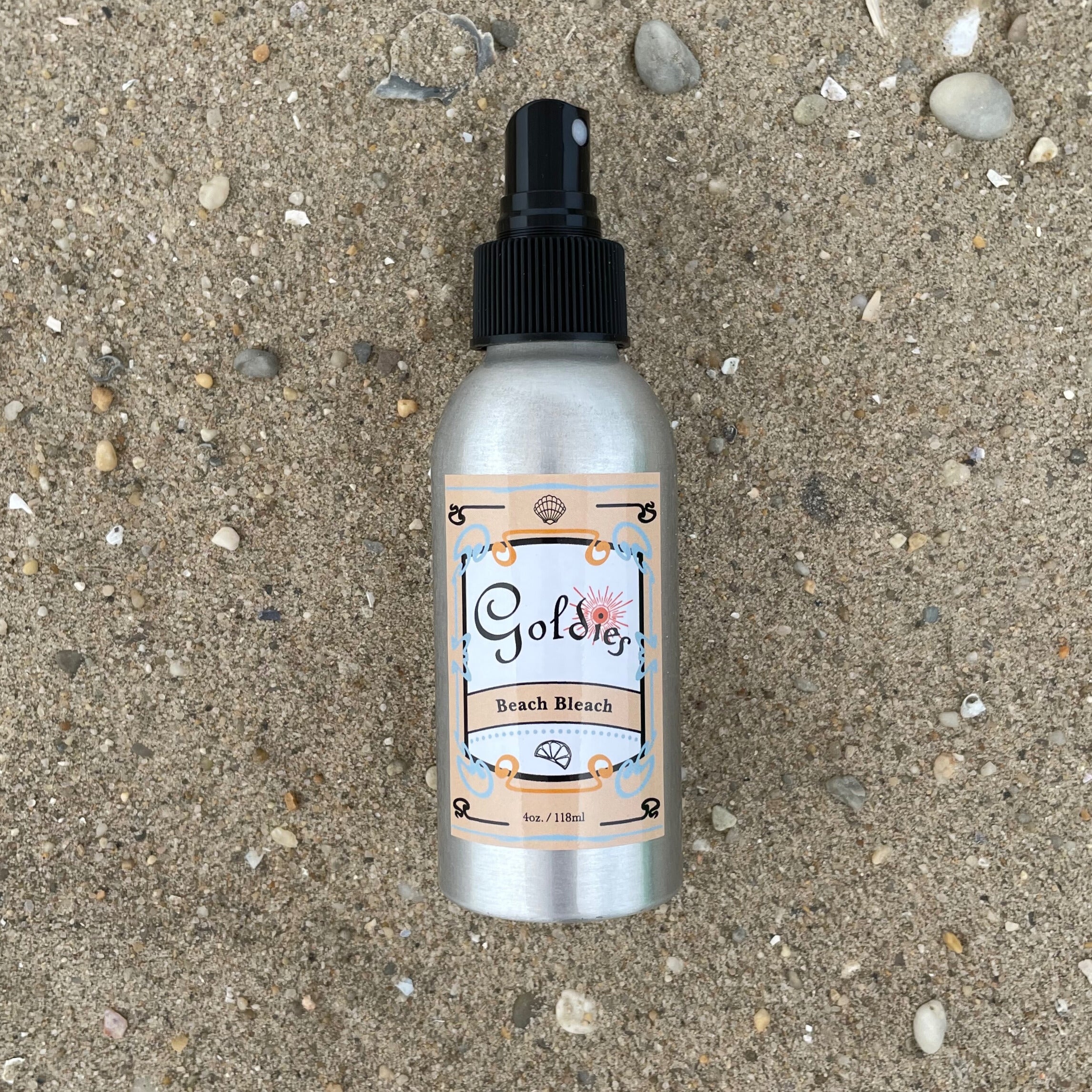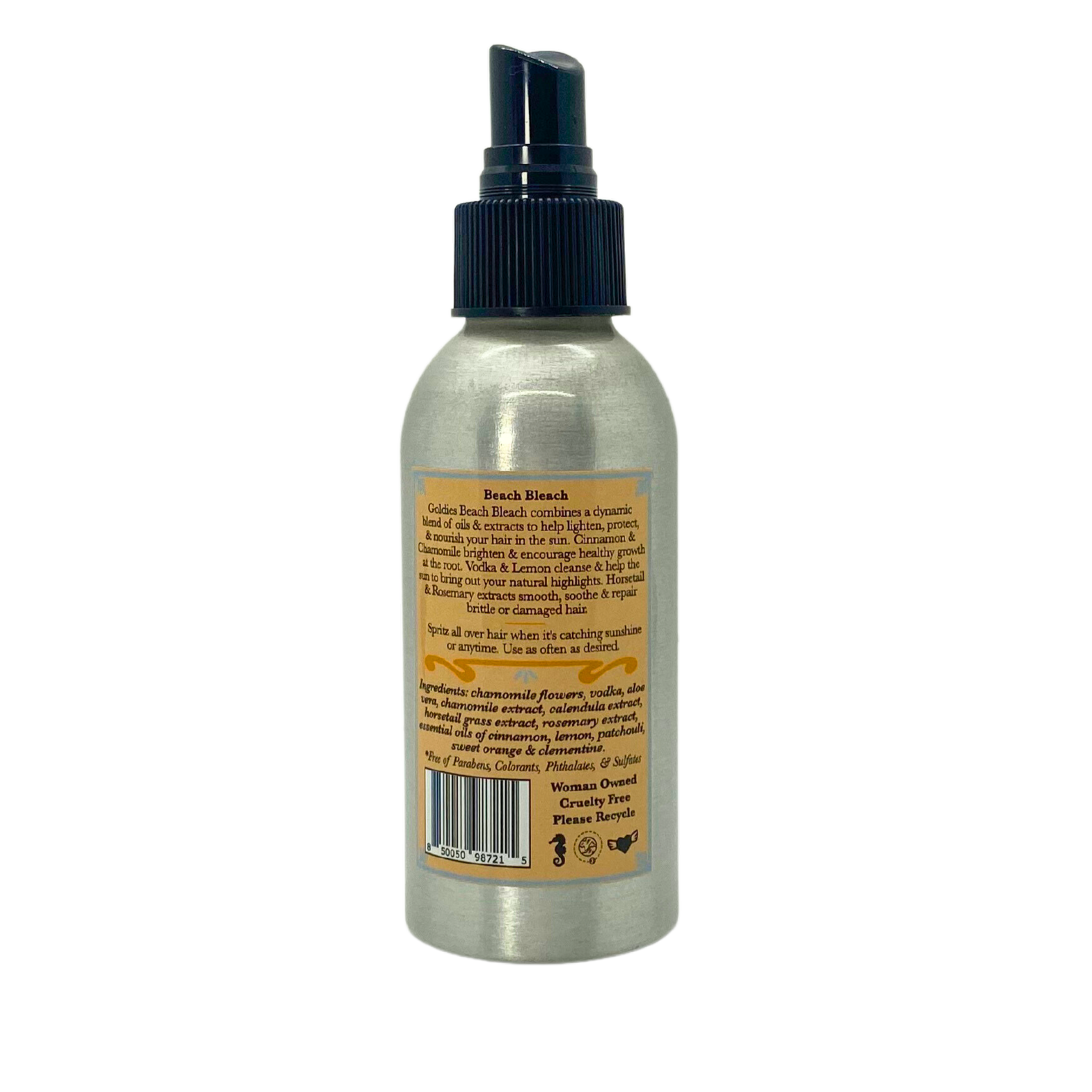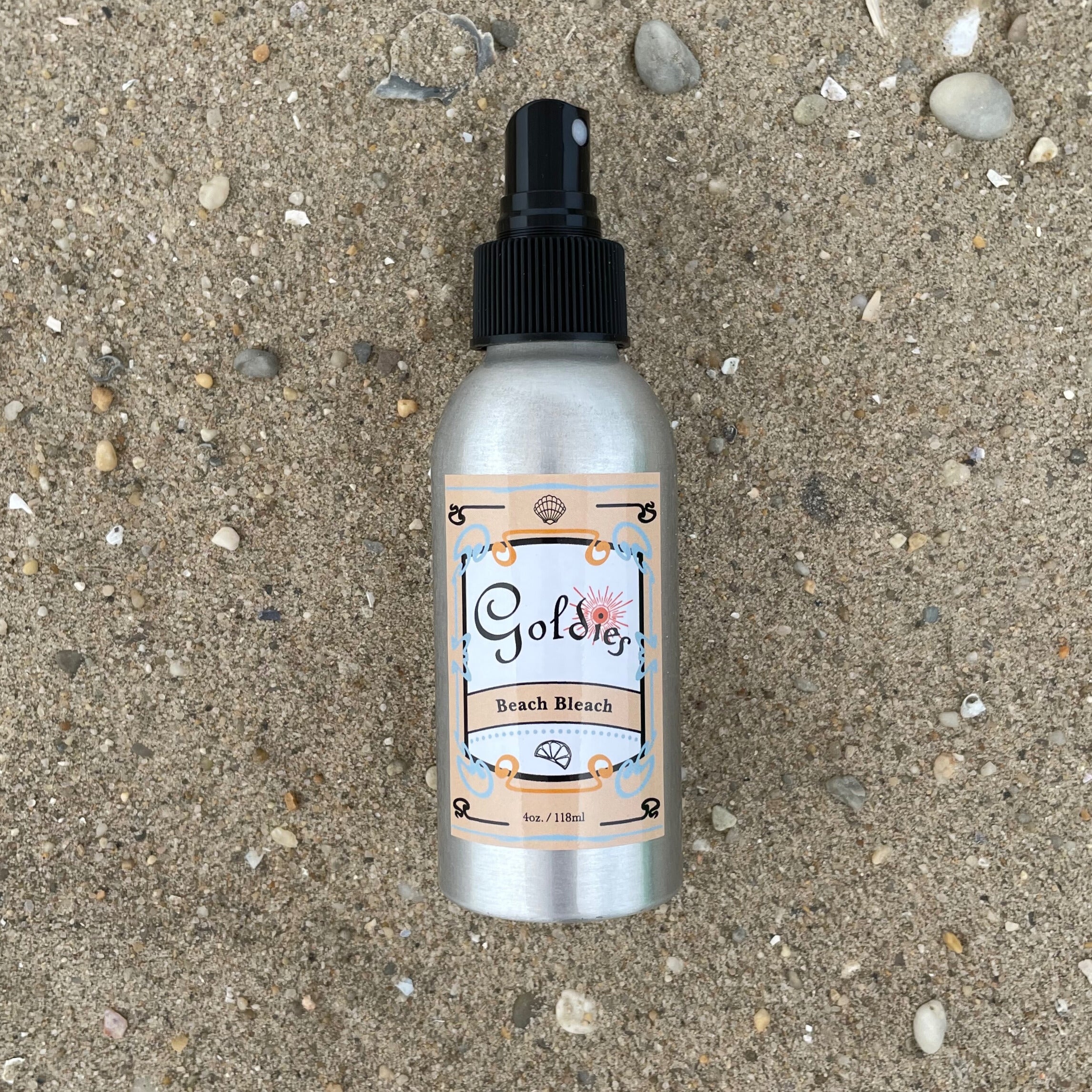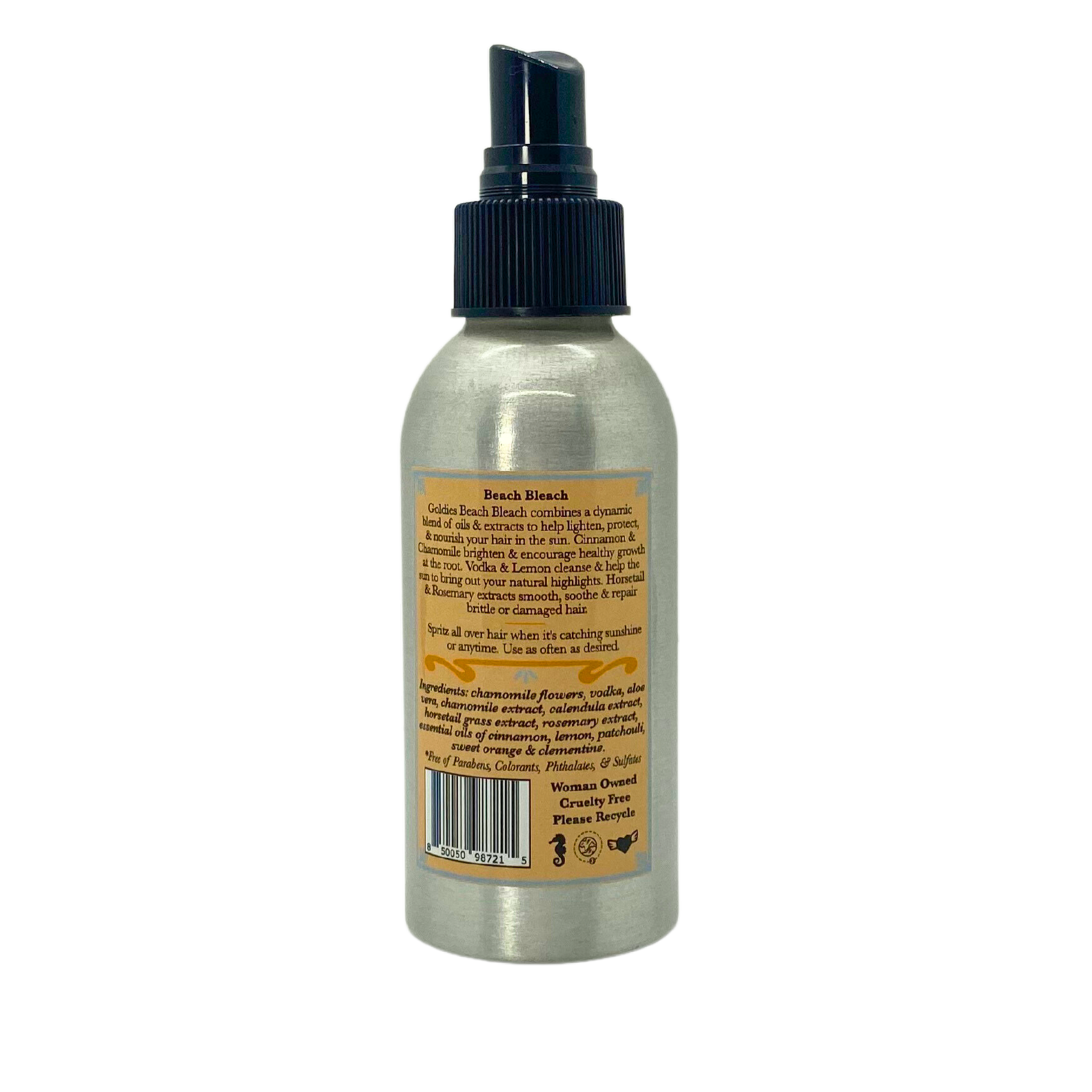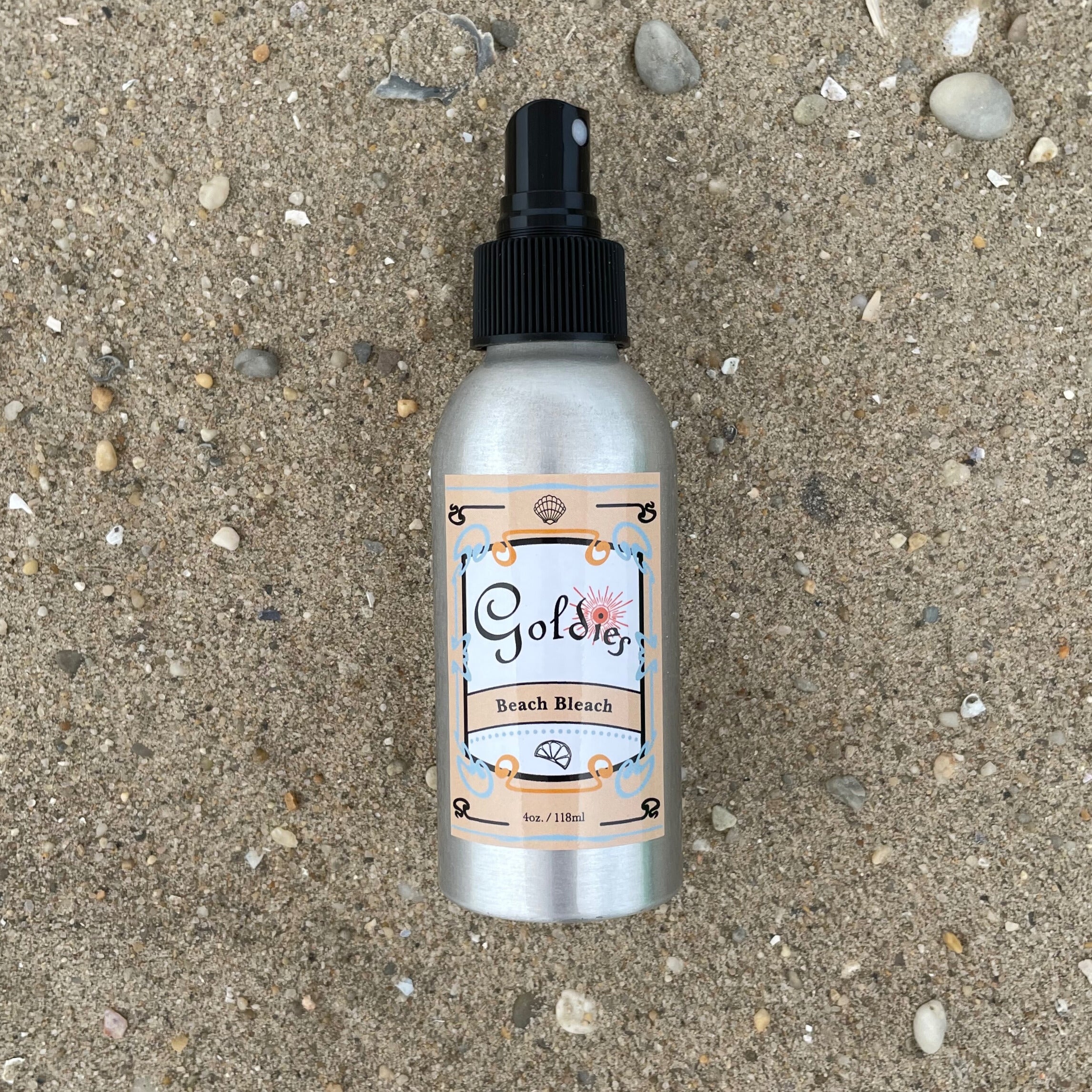 Beach Bleach Lightening Spray
Goldies Beach Bleach Lightening spray combines a dynamic arrangement of essential oils and extracts to help lighten, protect, and nourish your hair in the sun. Chamomile brightens your hair and delivers powerful antioxidants. Essential oil of Cinnamon has wonderful brightening qualities while encouraging healthy growth at the root. Vodka and Lemon cleanse and help the sun to bring out your natural highlights, while Horsetail and Rosemary extracts smooth, soothe and repair brittle or damaged hair.
Perks: No harsh chemicals ~ Peroxide free ~ Highlights ~ Unisex ~ Smells Amazing ~ Sun Protection
Application: Spritz all over hair when it's catching sunshine or anytime. Use as often as desired. 
Fragrance: Citrus ~ Musk ~ Bright
Ingredients: chamomile infusion, vodka, aloe vera, chamomile extract, calendula extract, horsetail grass extract, rosemary extract, essential oils of cinnamon, lemon, patchouli, sweet orange and clementine
4 oz glass bottle
*Free of parabens, colorants, phthalates, and sulfates.