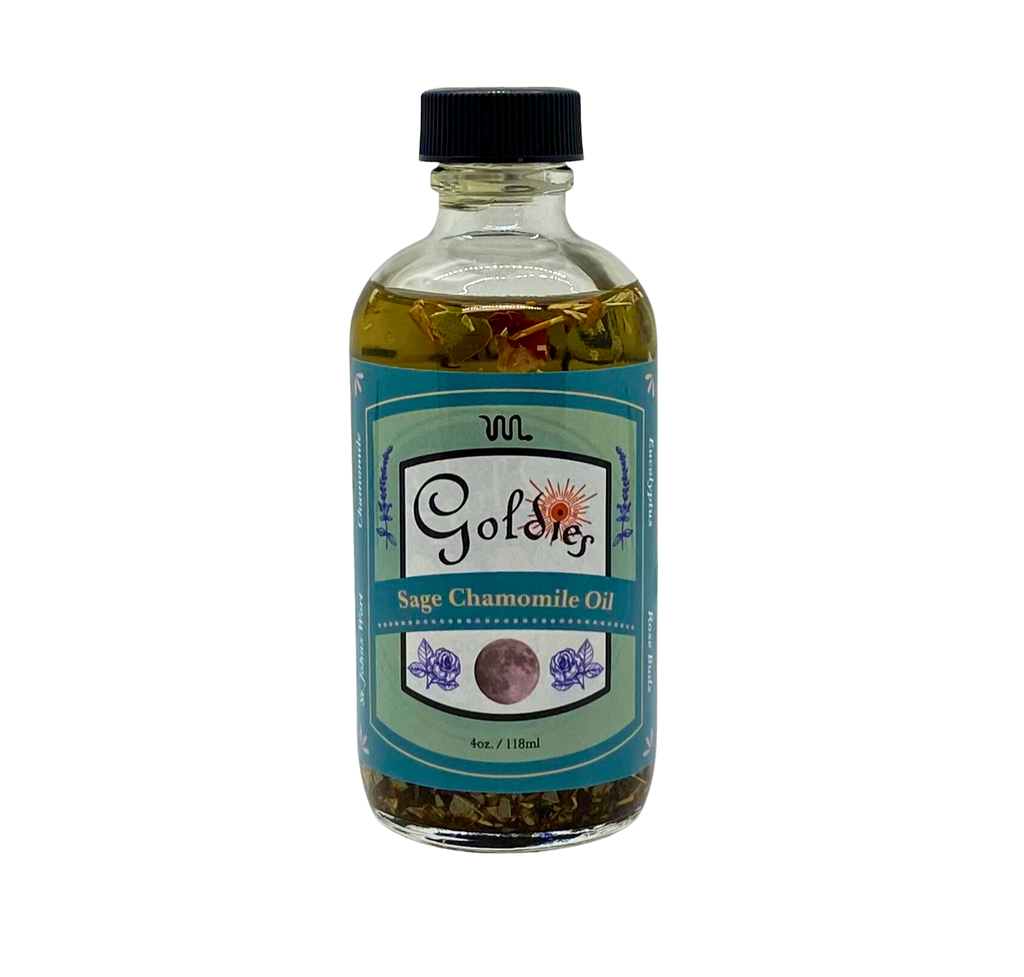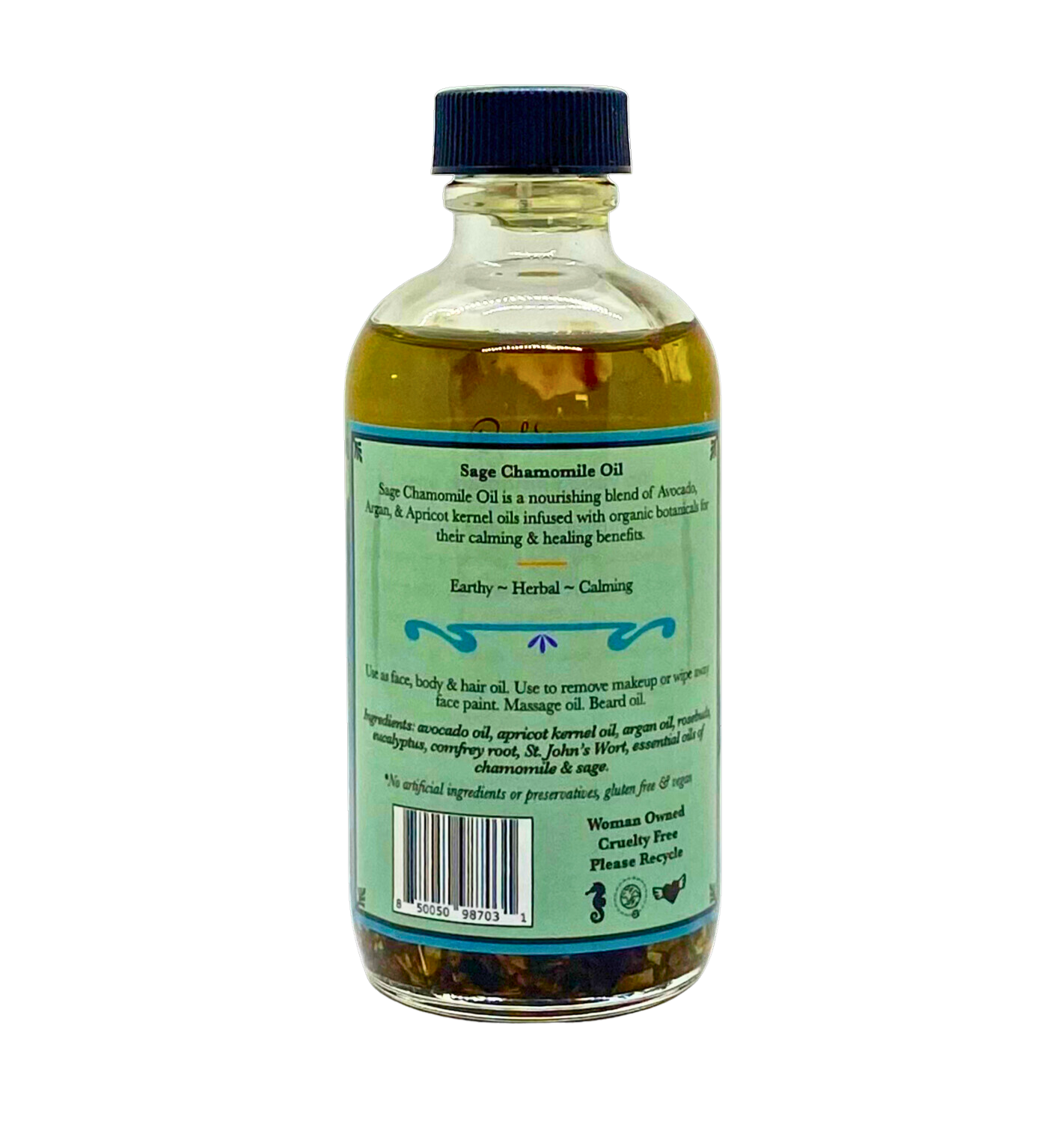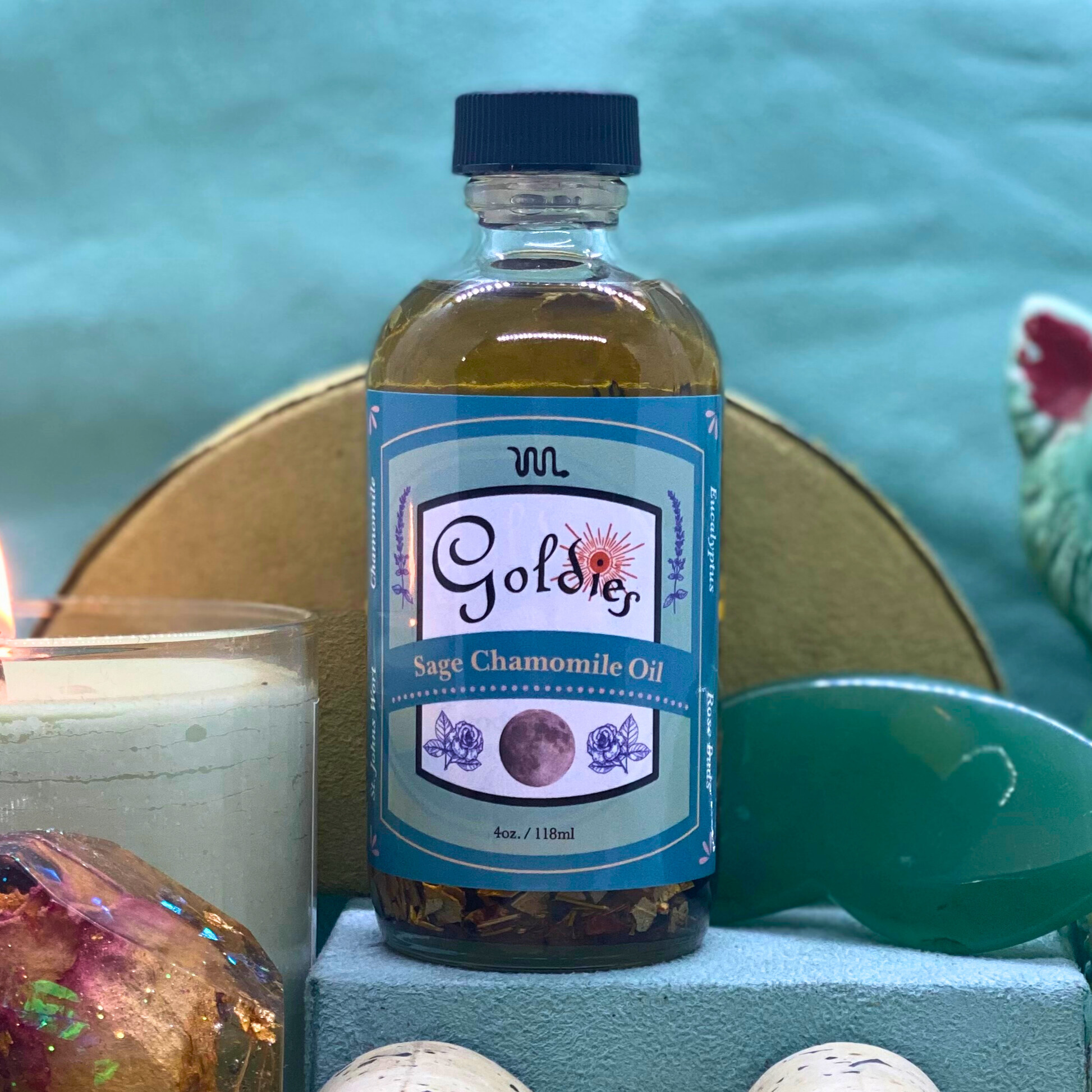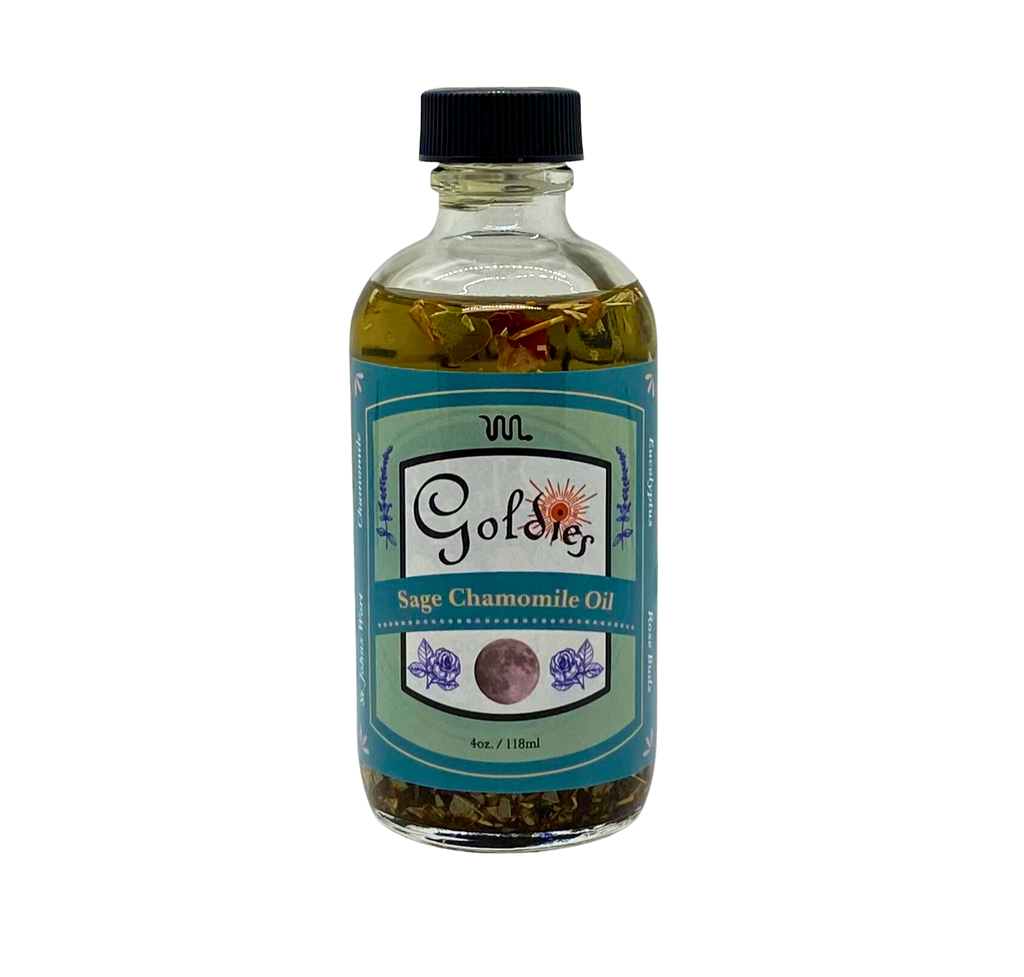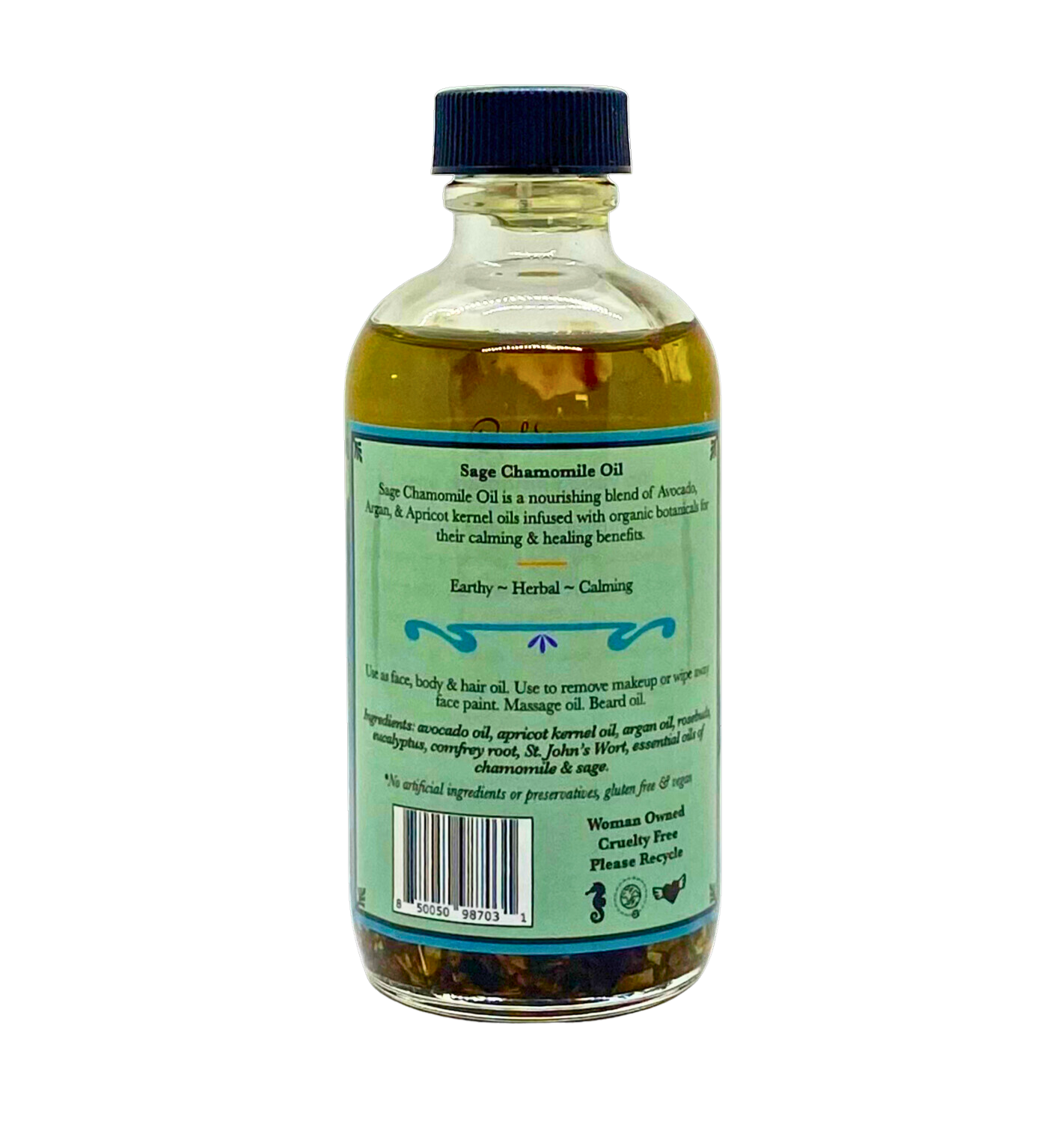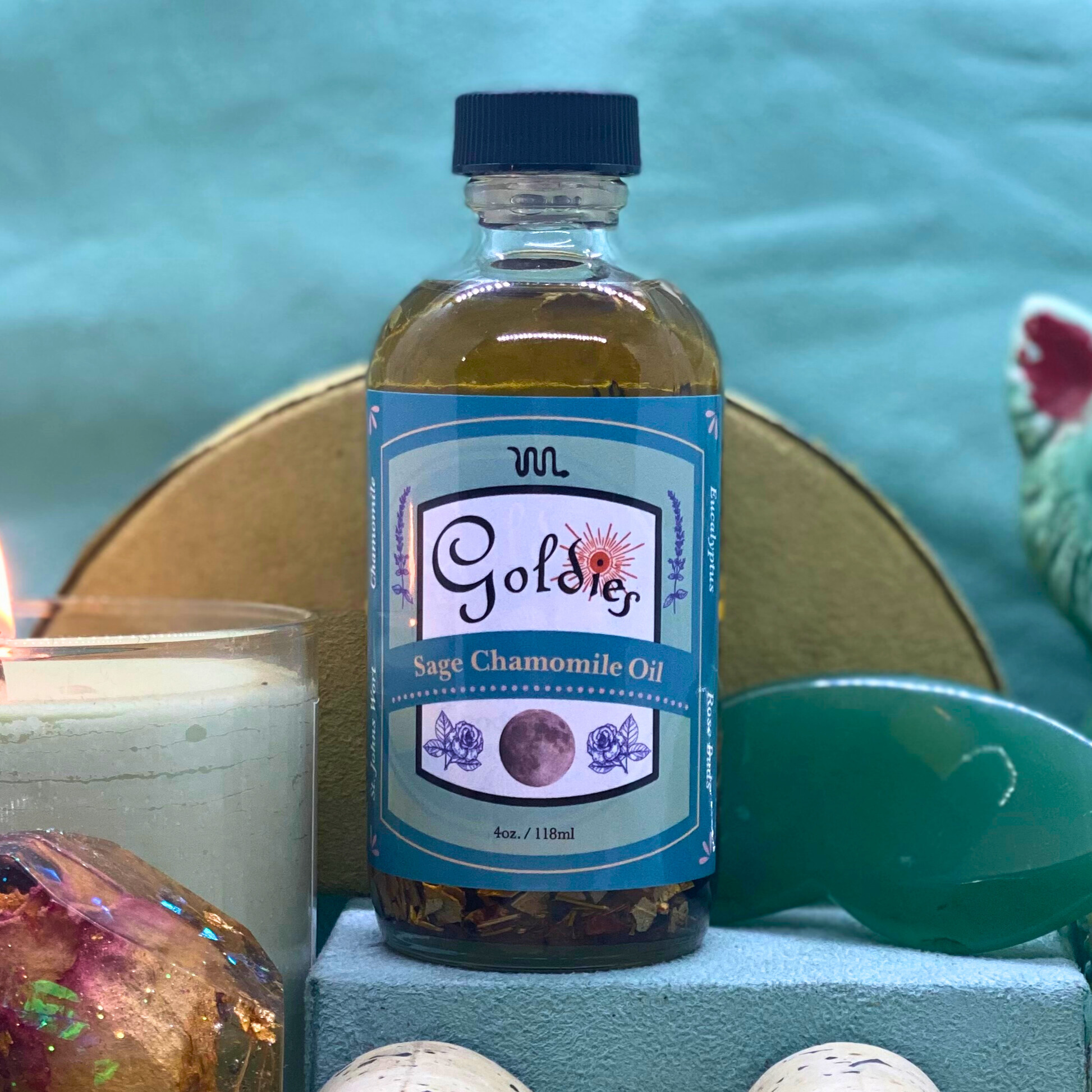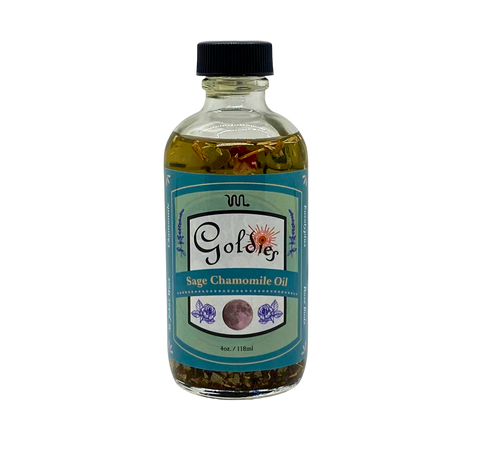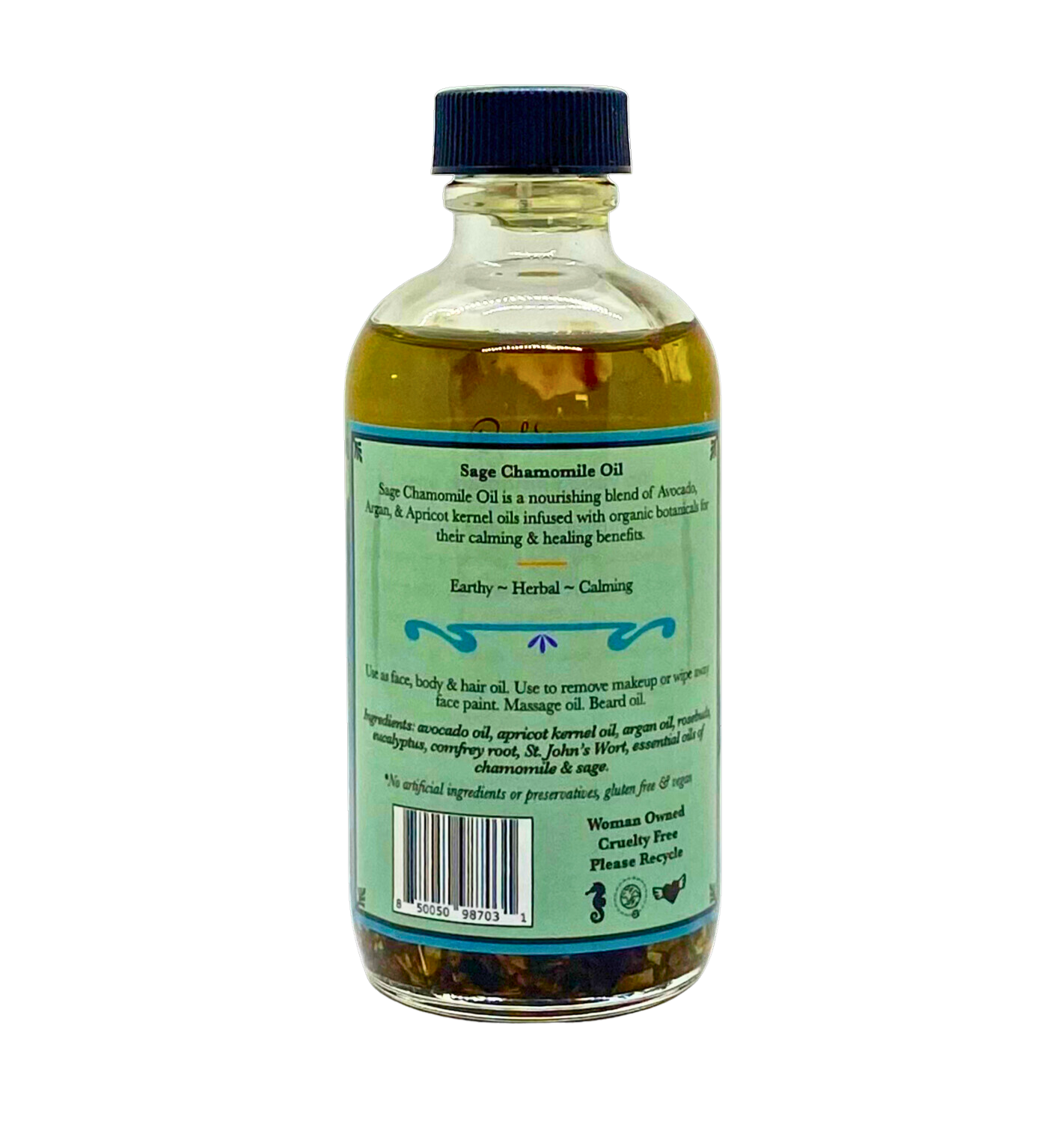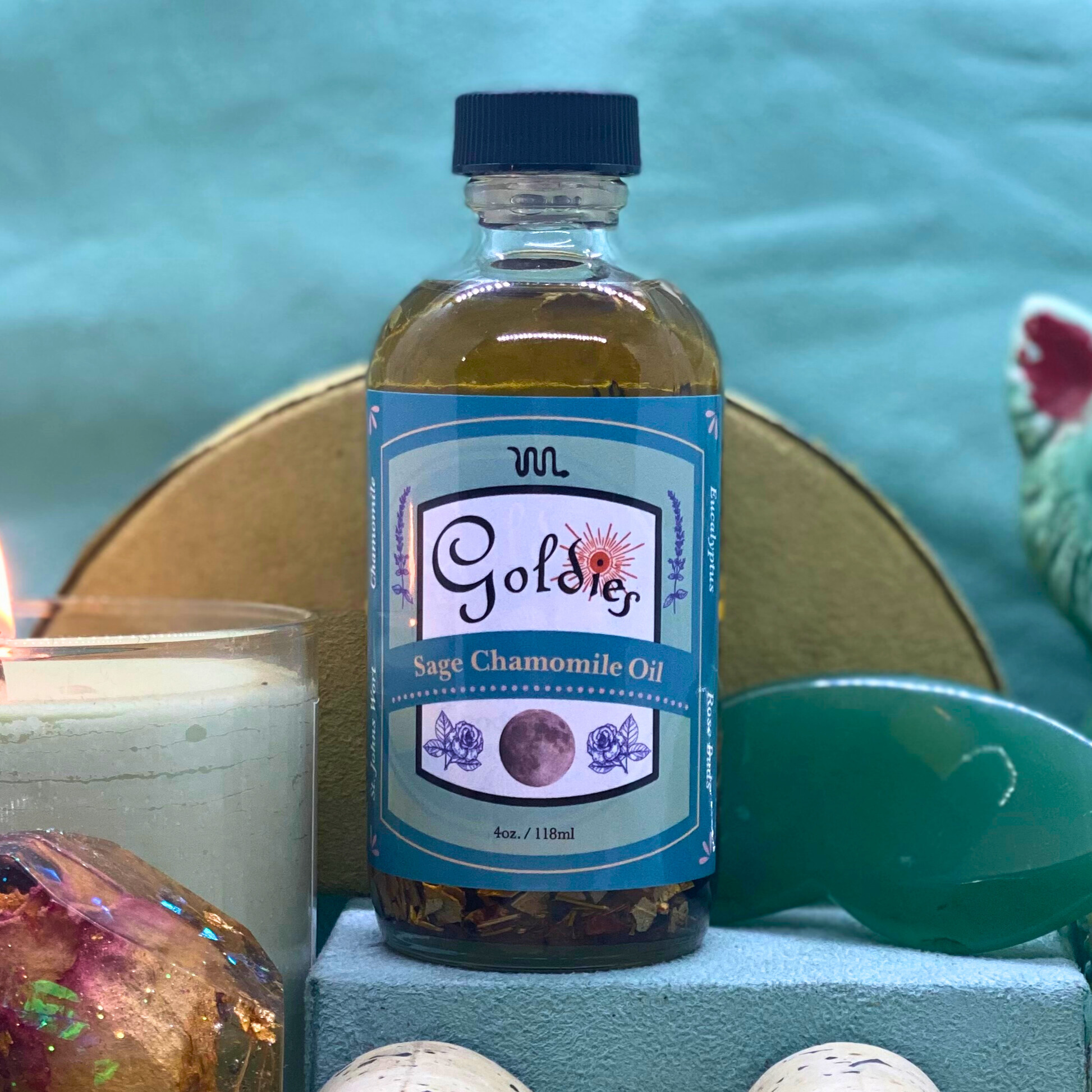 Sage Chamomile Body Oil
Sage Chamomile body oil is a nourishing, vitamin rich blend of Avocado, Argan, and Apricot Kernel oils infused with a select blend of botanicals chosen for their skin benefits and essential oils to create calm and healing. 
Perks:
 Healing ~ Massage oil ~ Cleansing face oil ~ Reduce inflammation ~ Unisex
Application:
 Use liberally all over as much as desired. Great for face, body and hair. Use as a bath oil. Use to remove makeup or wipe away face paint. Massage oil. Beard oil. 
Fragrance: 
Sage ~ Earthy ~ Herbal
Ingredients: avocado oil, apricot kernel oil, argan oil, rosebuds, eucalyptus, comfrey root, St.John's Wort, essential oils of wild chamomile and sage
*Paraben free, colorant free, phthalate free, sulfate free