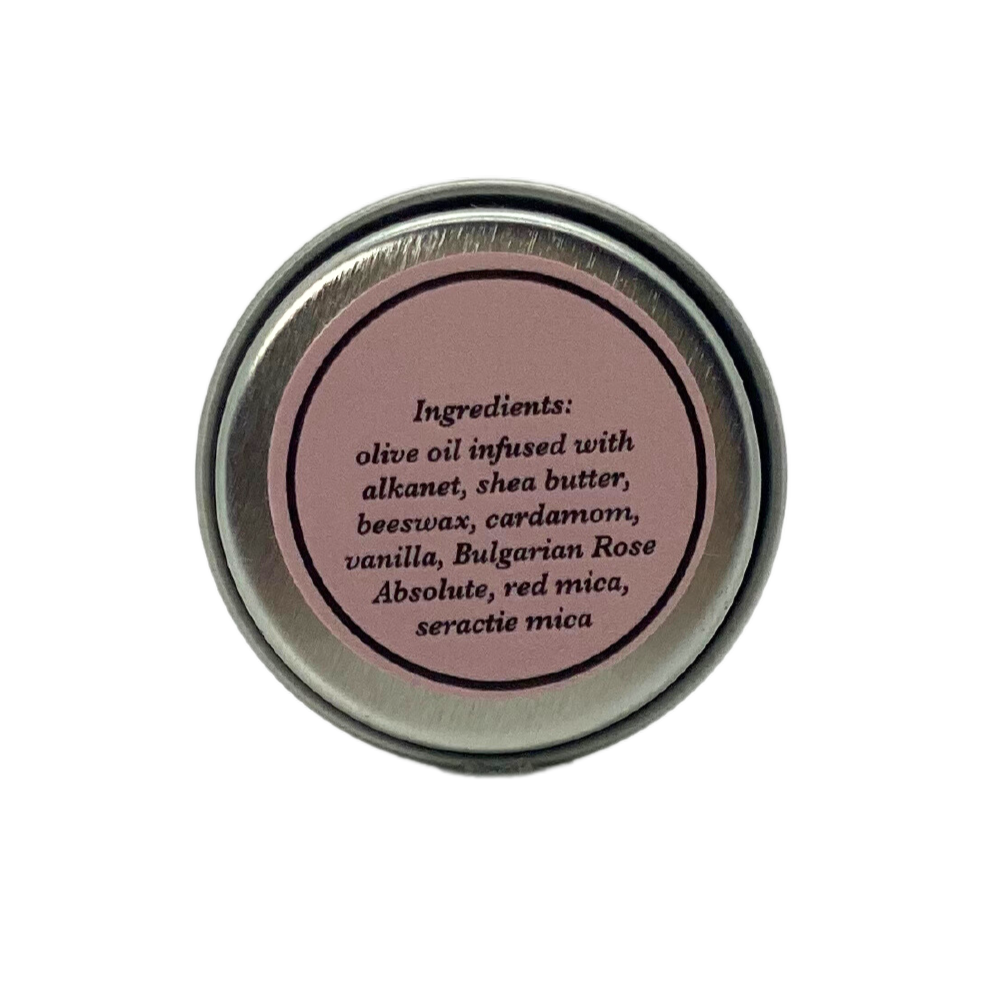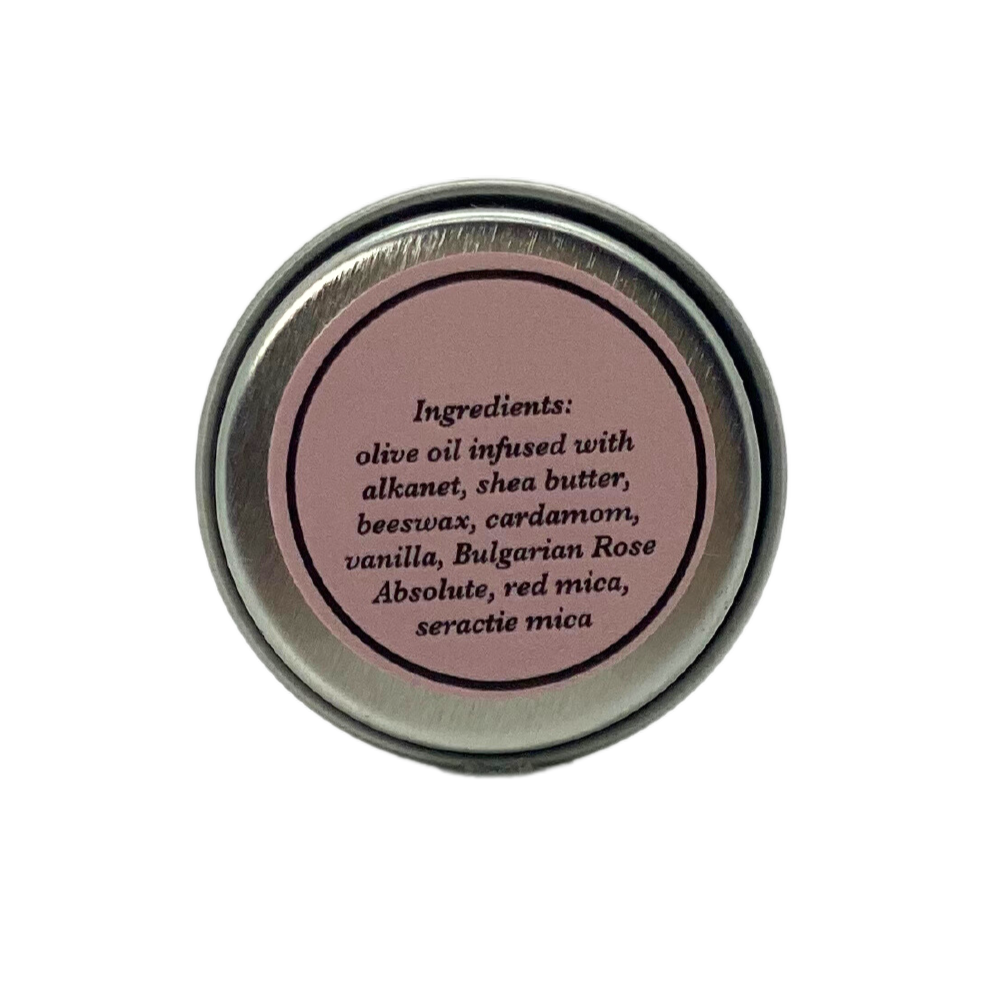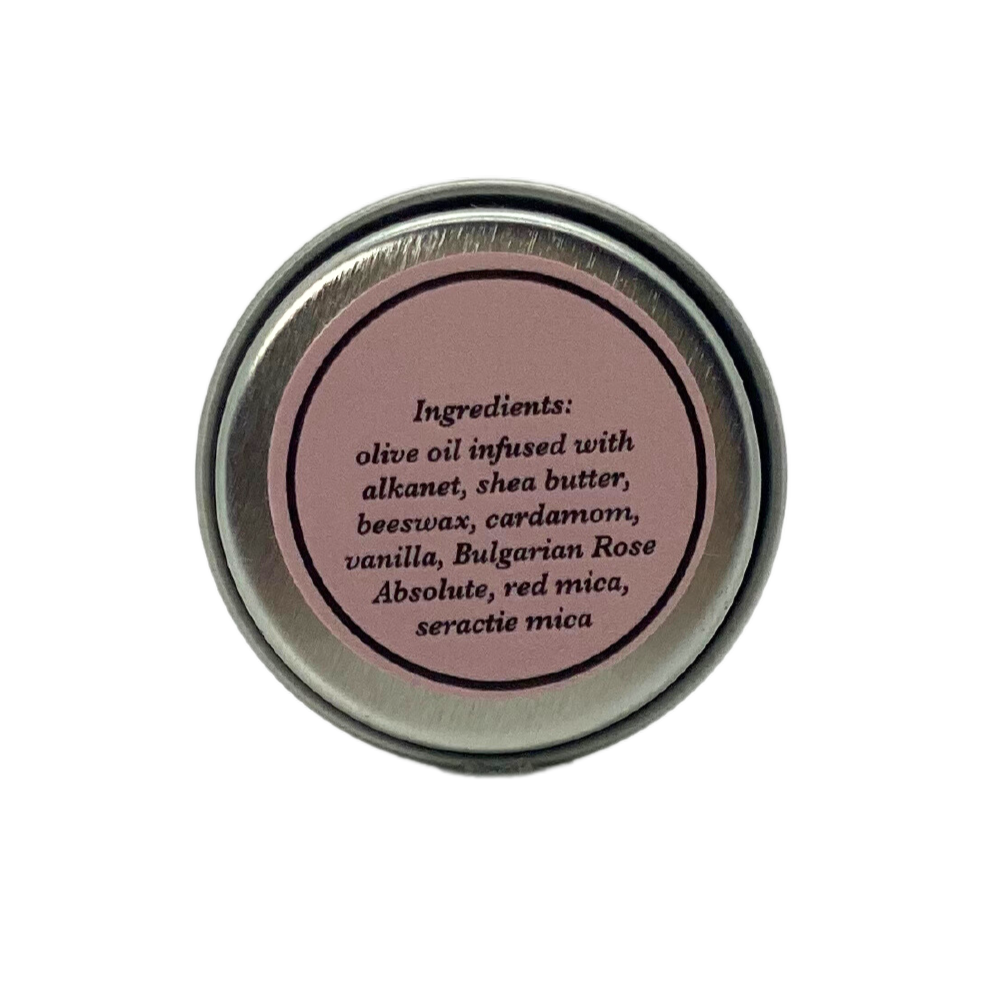 Vanilla Rose Lip Tint
Goldies Vanilla Rose Lip Tint is a luxurious natural make up stick tinted with Alkanet Root to add a blush of color. A base of Shea Butter and Avocado add softness and sheen to your lips or cheeks.
Perks:
Natural Sheen ~ Fresh Scent ~ Added Moisture ~ Unisex 
Application:
Use finger to apply to lips and cheeks for a natural shine, boost and glow. 
Fragrance:
Sweet
 ~ Rose ~ Cardamom
Ingredients: shea butter, avocado, olive and apricot kernel oils, honey, beeswax, alkanet root, red mica, sericite mica  and essential oils of vanilla, cardamom and Bulgarian rose
*Free of parabens, colorants, phthalates, and sulfates.