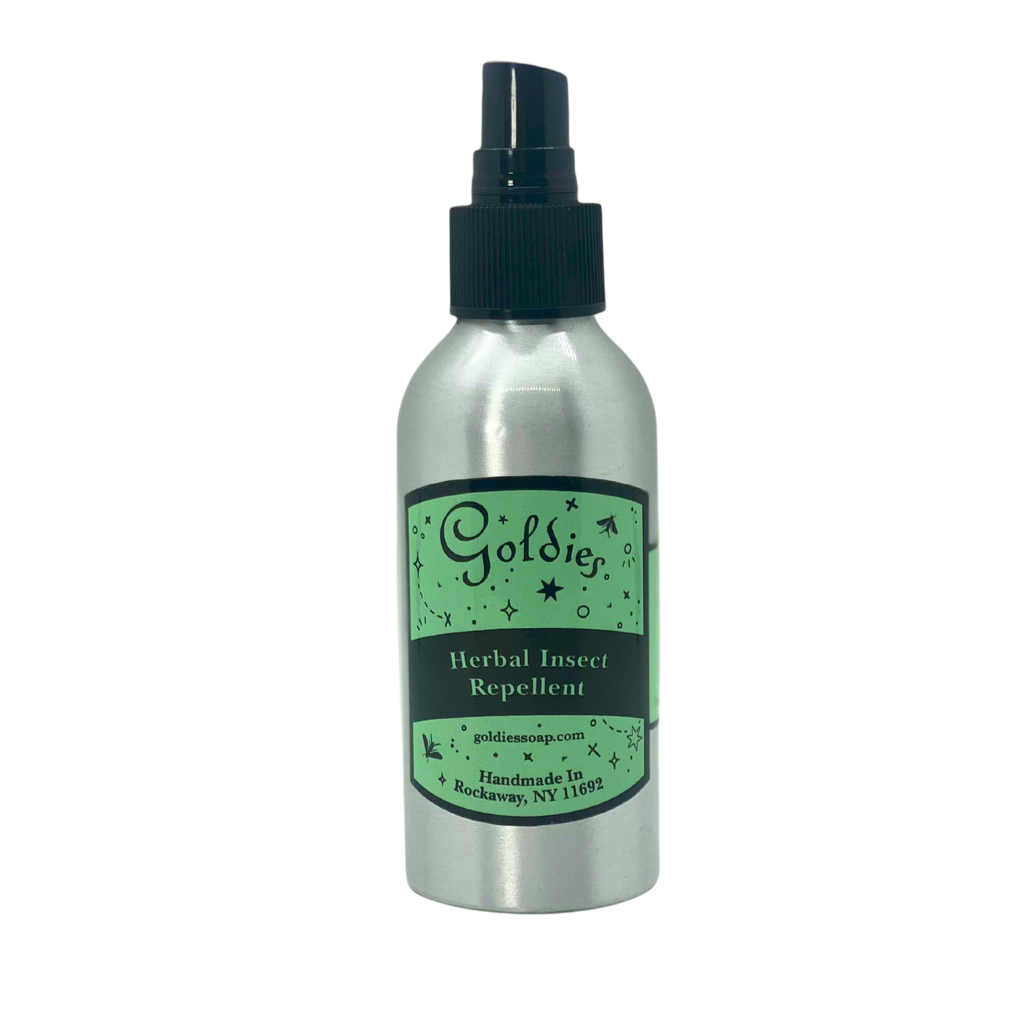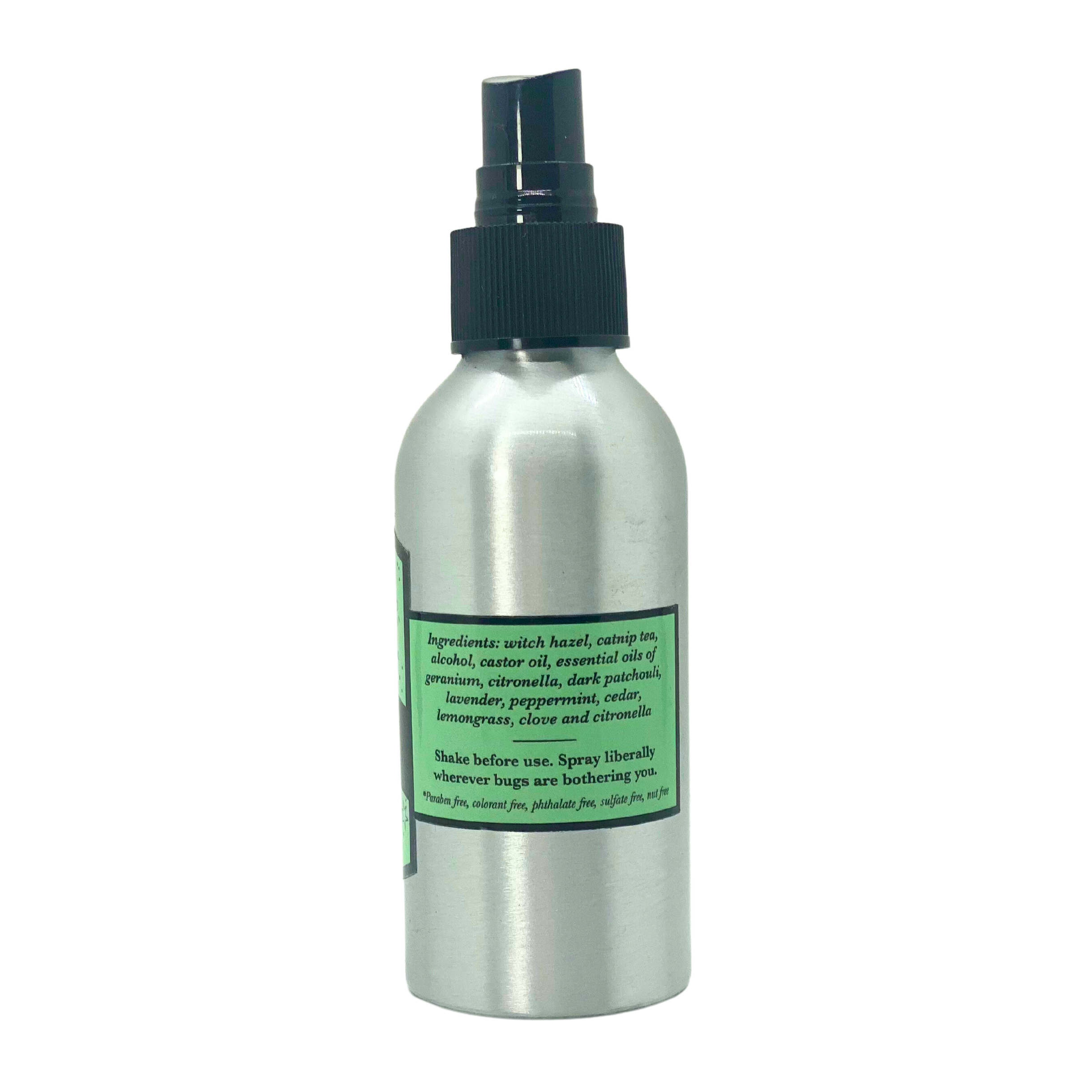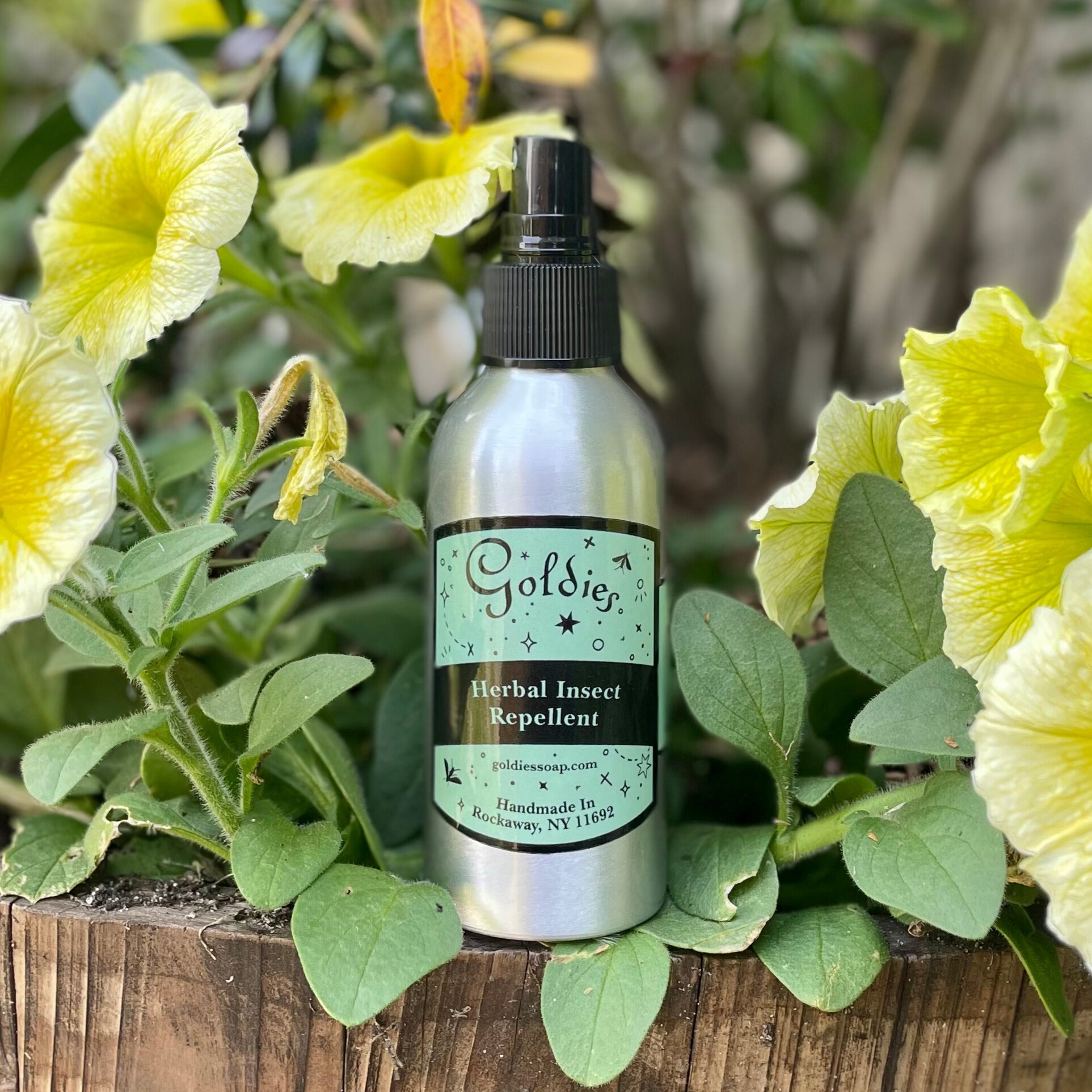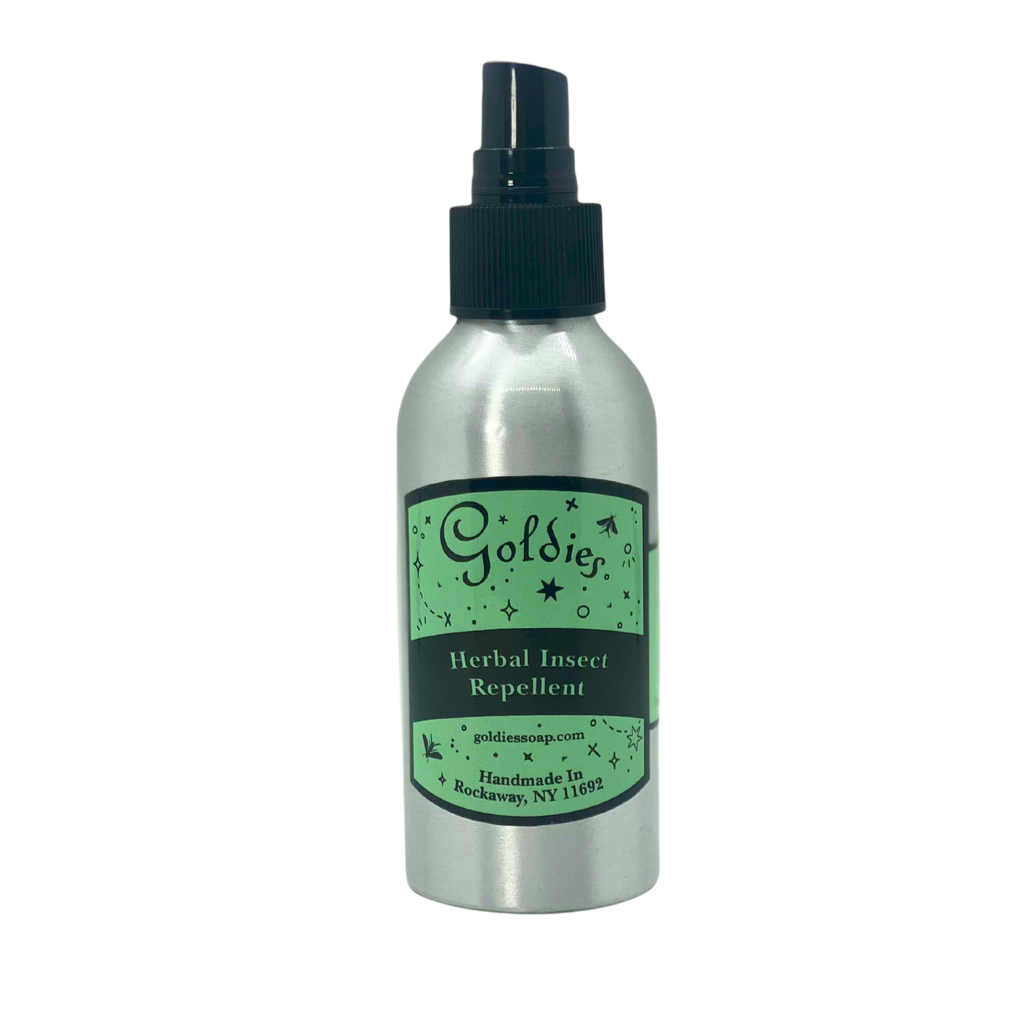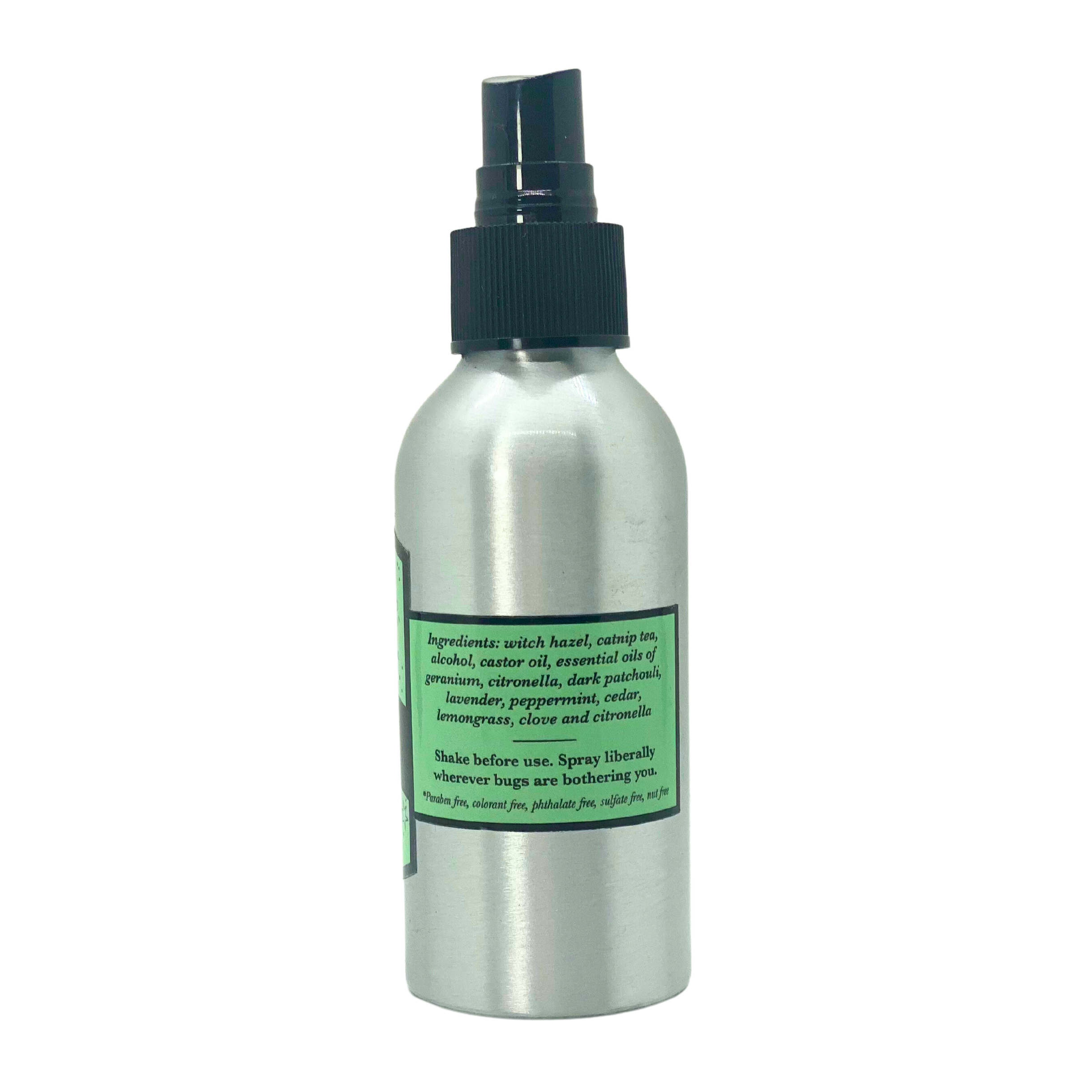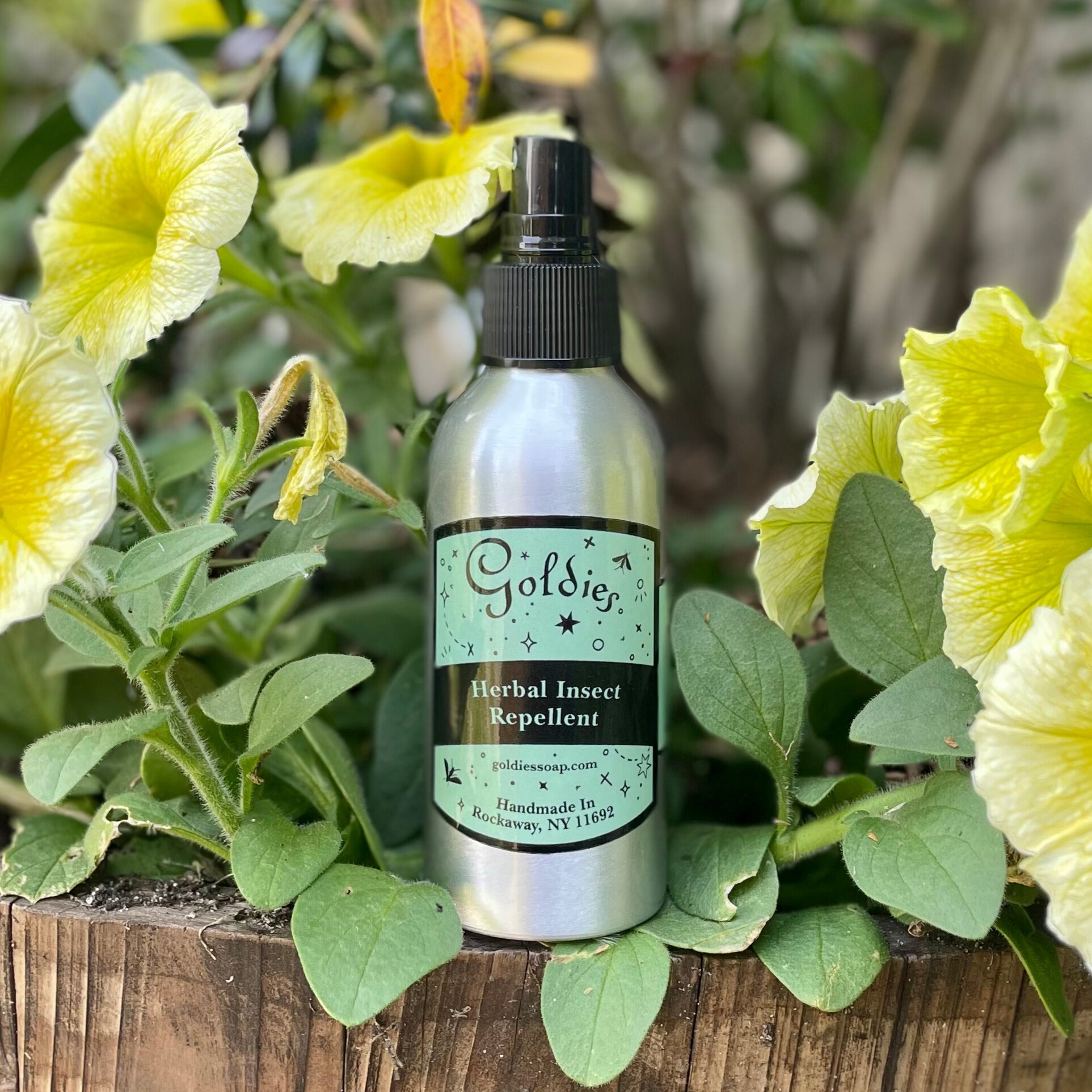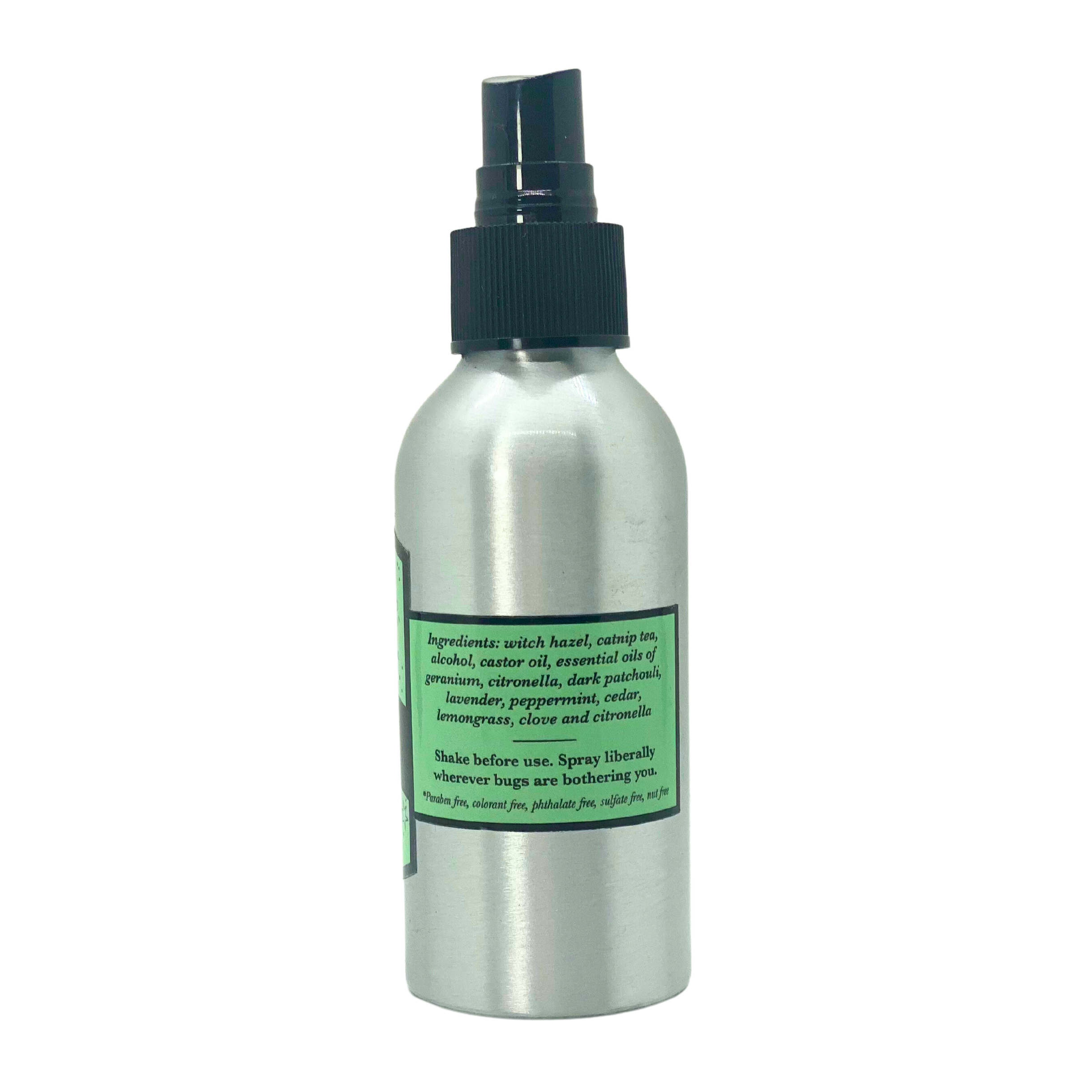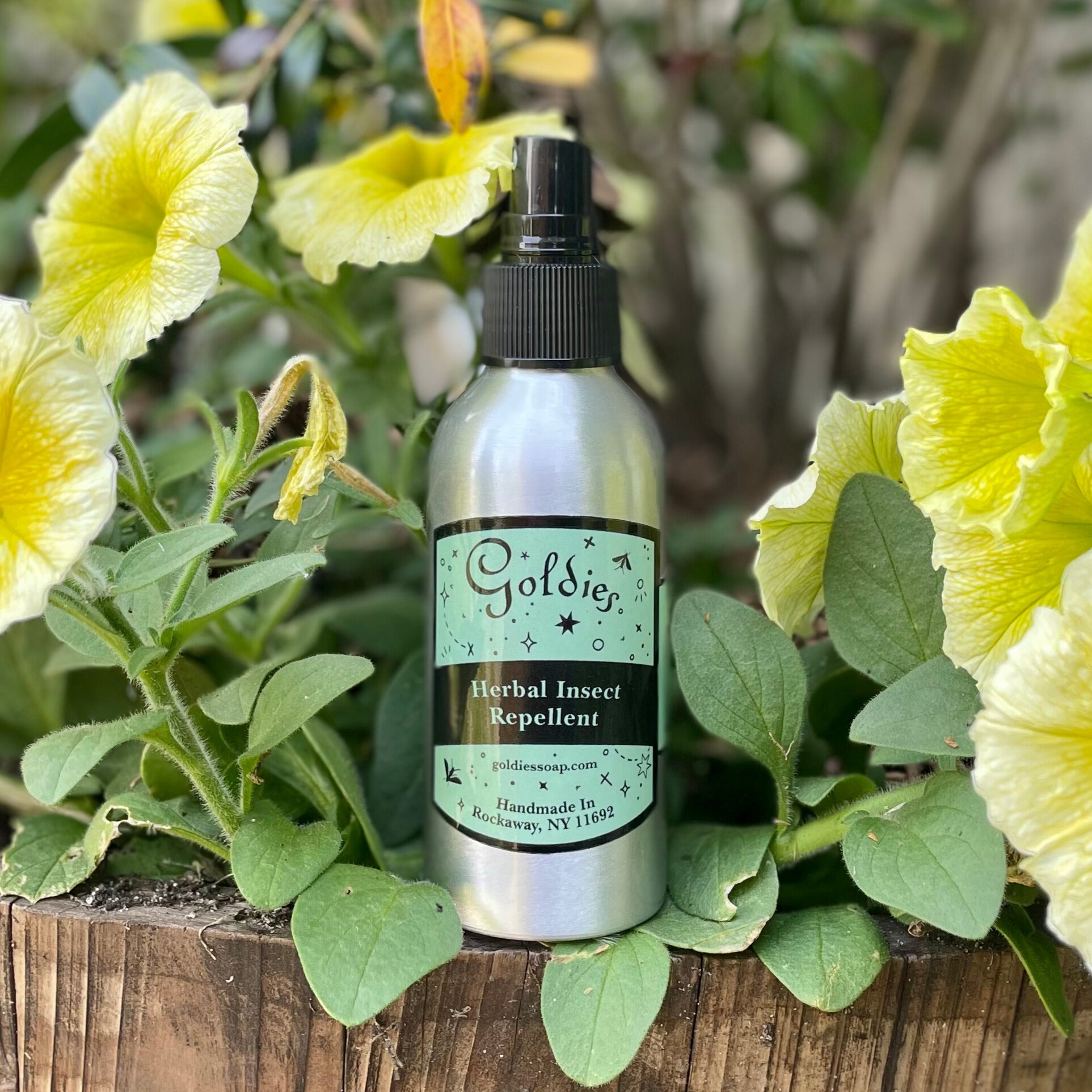 Herbal Insect Repellent
Goldies Herbal Insect Repellent wards off insects with a traditional combination of essential herbs and medicinal infusions. Castor oil helps to beautify the skin, soothing as it repels, while vibrant essential oils provide a pleasant and herbaceous perfume for people, not bugs.
Perks:
~ Herbal ~ Beautiful Scent ~ Refillable bottle 
Application:
 Shake before use. Spray liberally wherever bugs are bothering you.
Fragrance: 
Herbaceous  ~ Clean ~ Citronella ~ Lemongrass
4 oz aluminum bottle with spray top
Ingredients: witch hazel, catnip tea, alcohol, castor oil, essential oils of geranium, citronella, dark patchouli, lavender, peppermint, cedar, lemongrass, clove and citronella
*Paraben free, colorant free, phthalate free, sulfate free, nut free