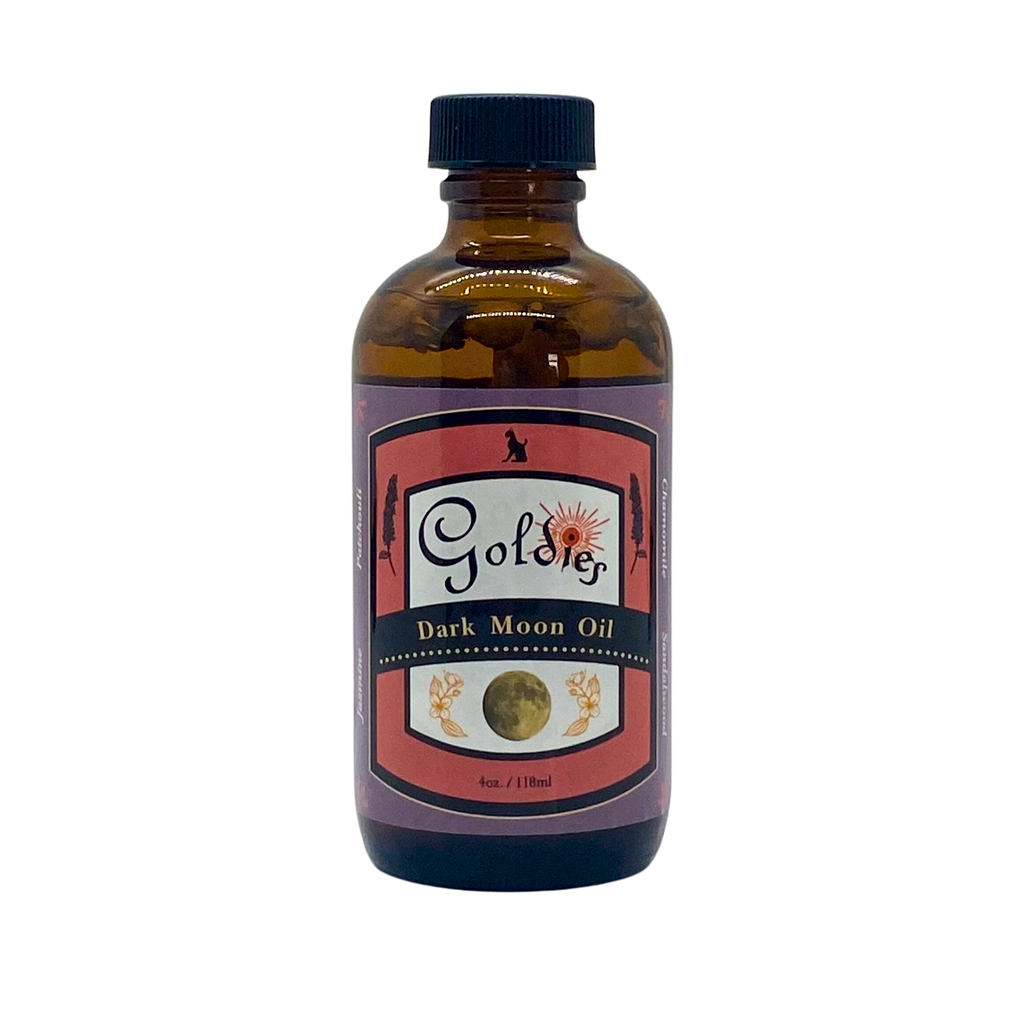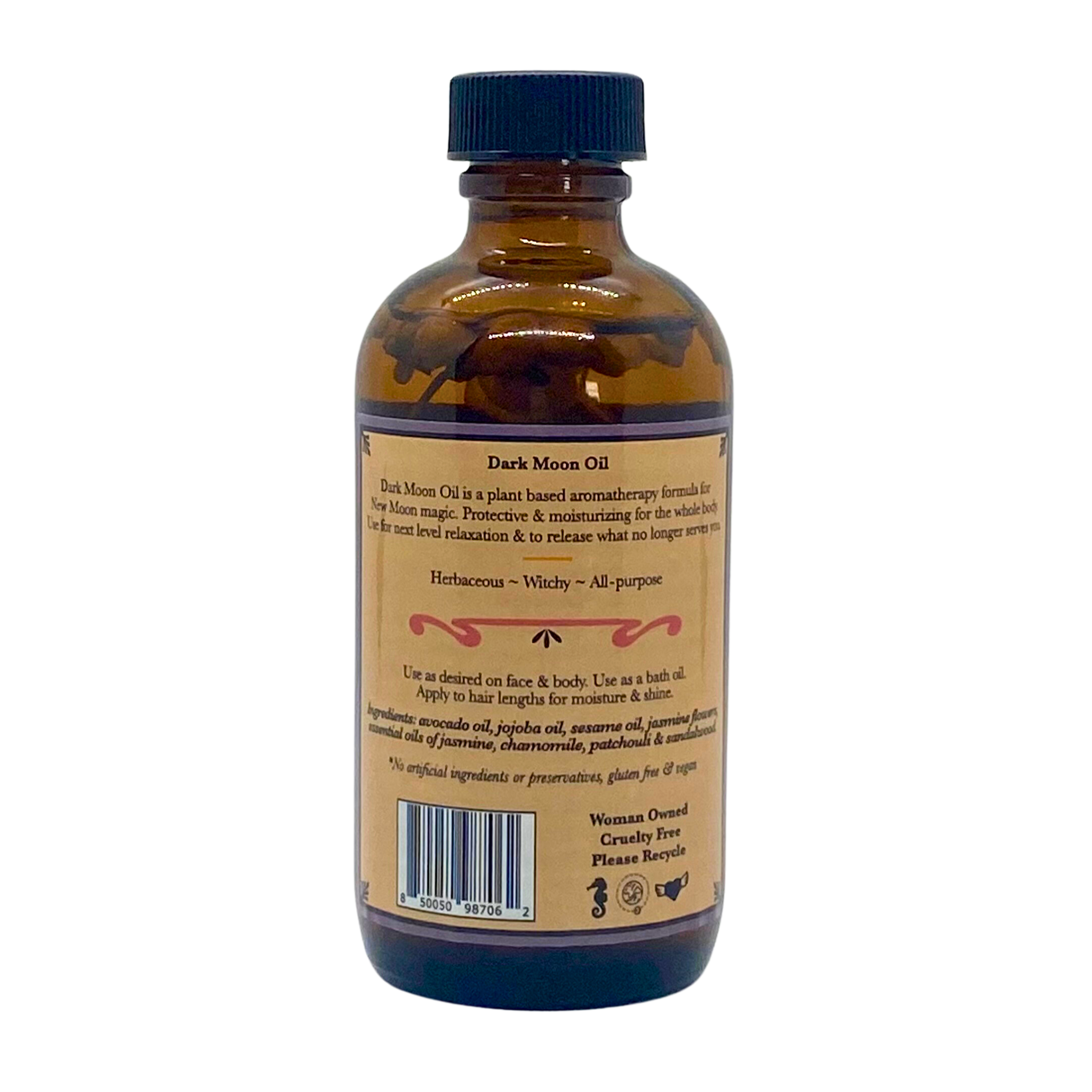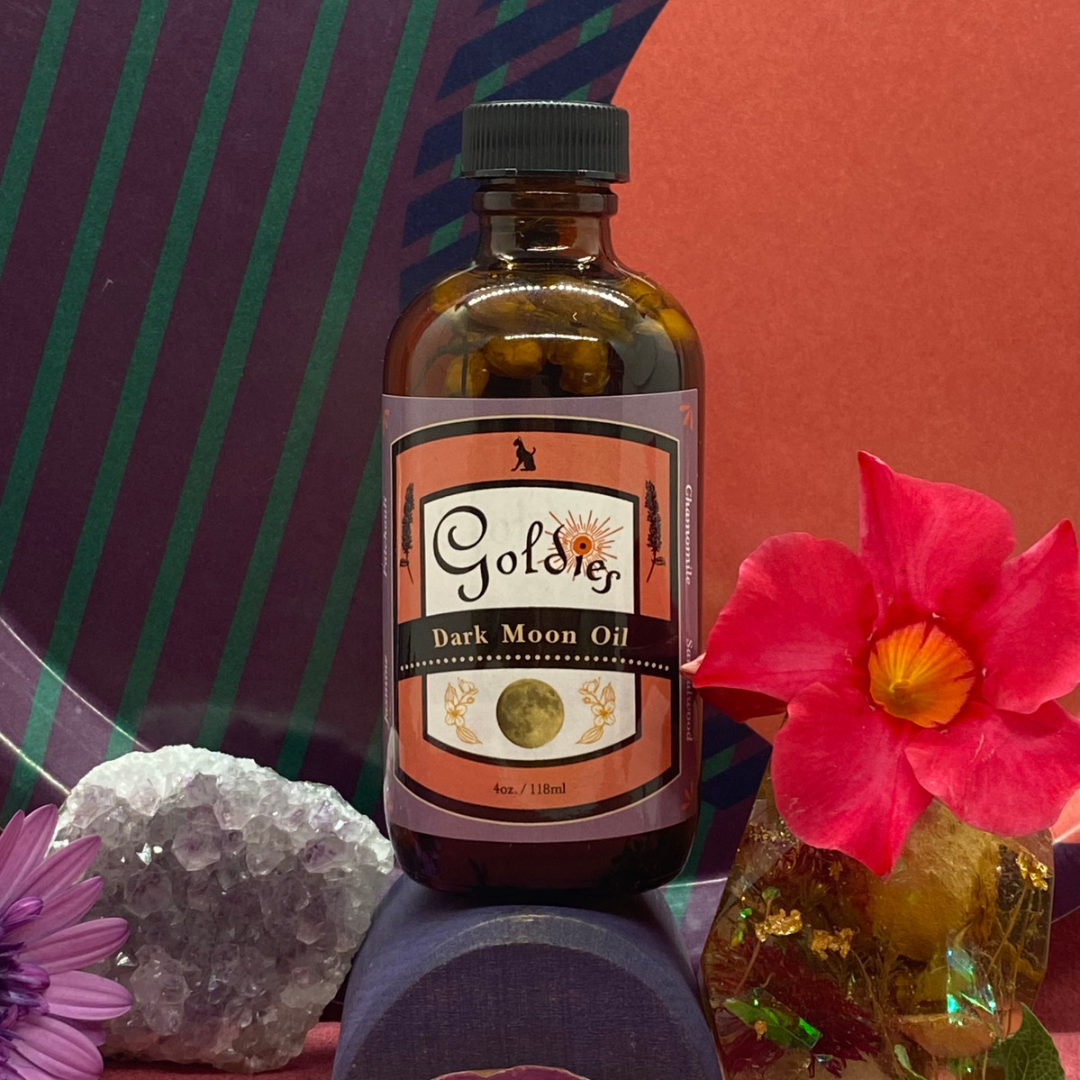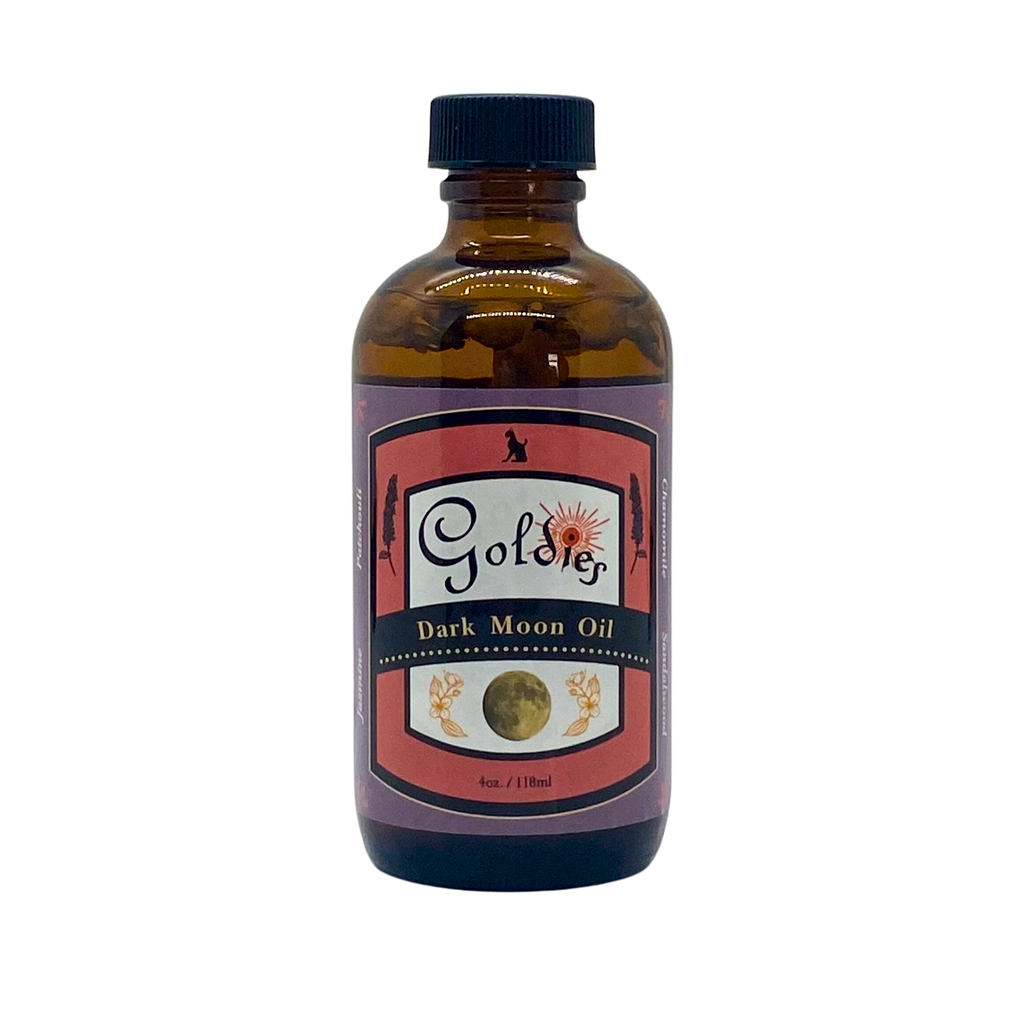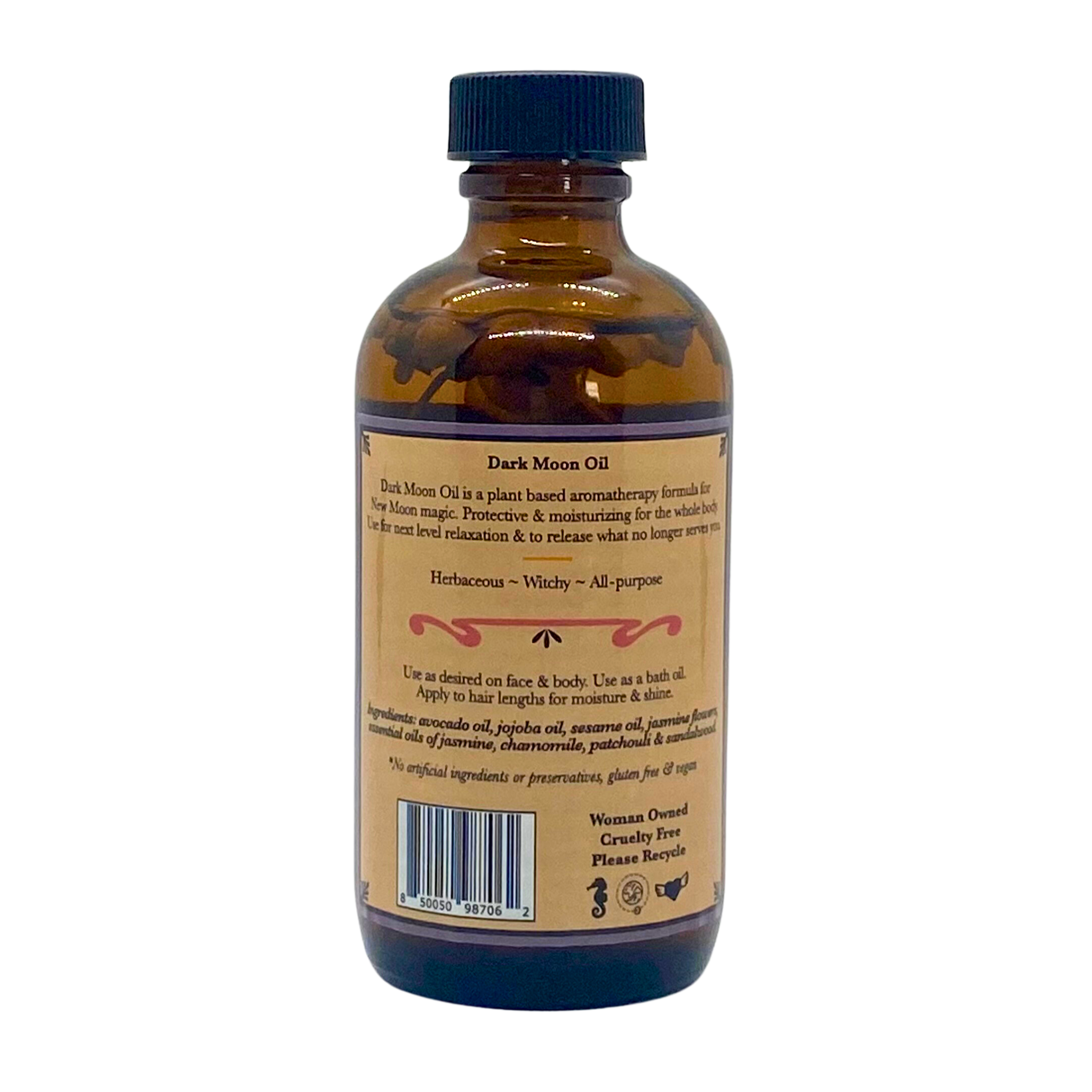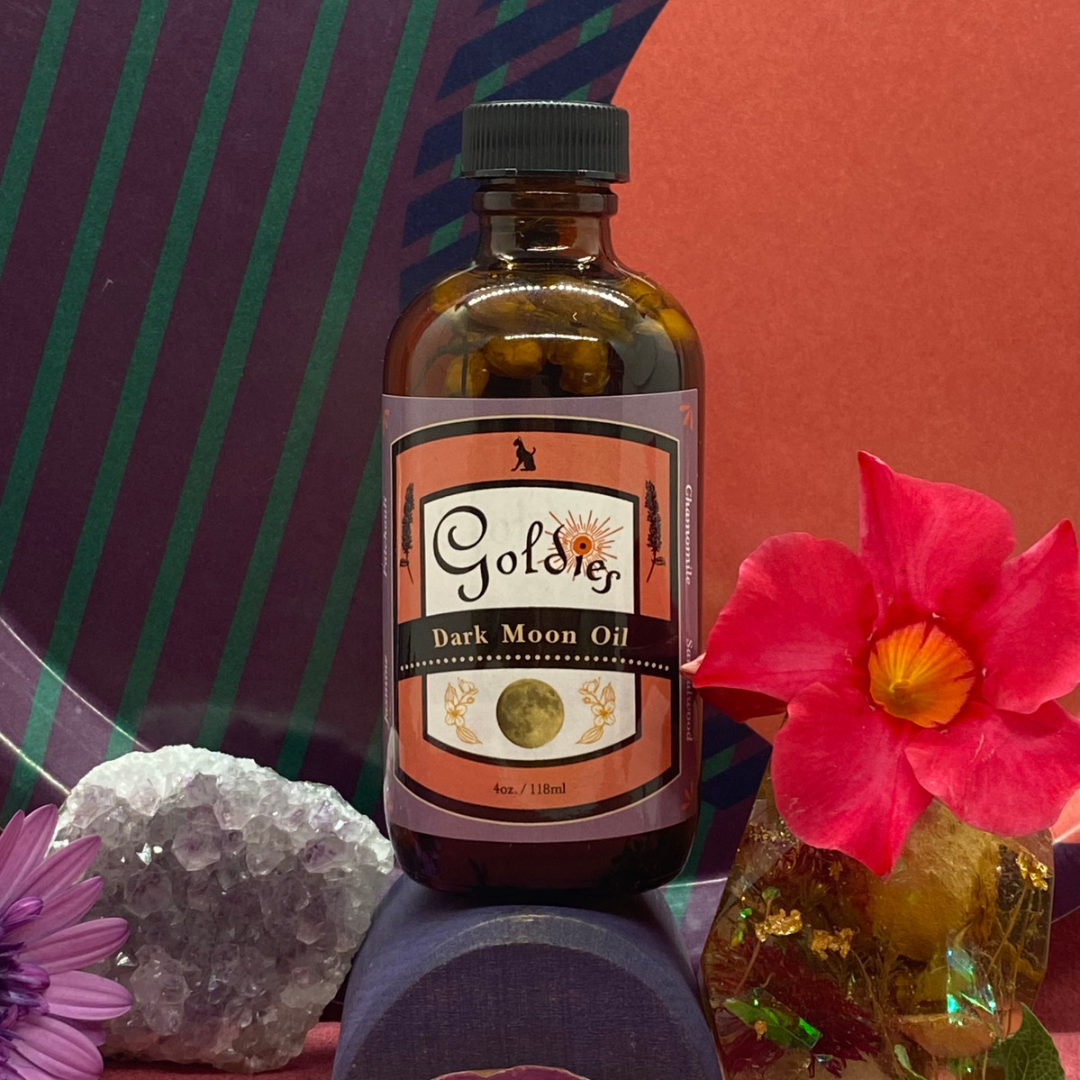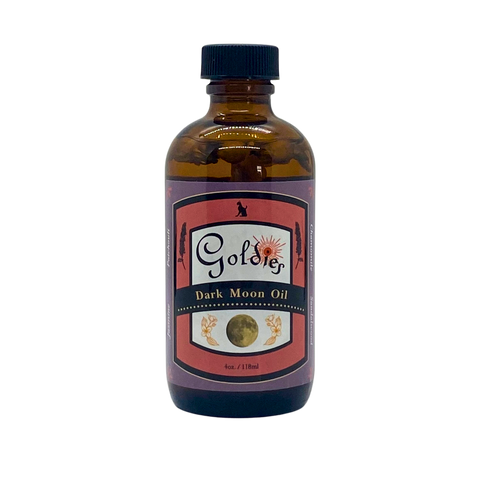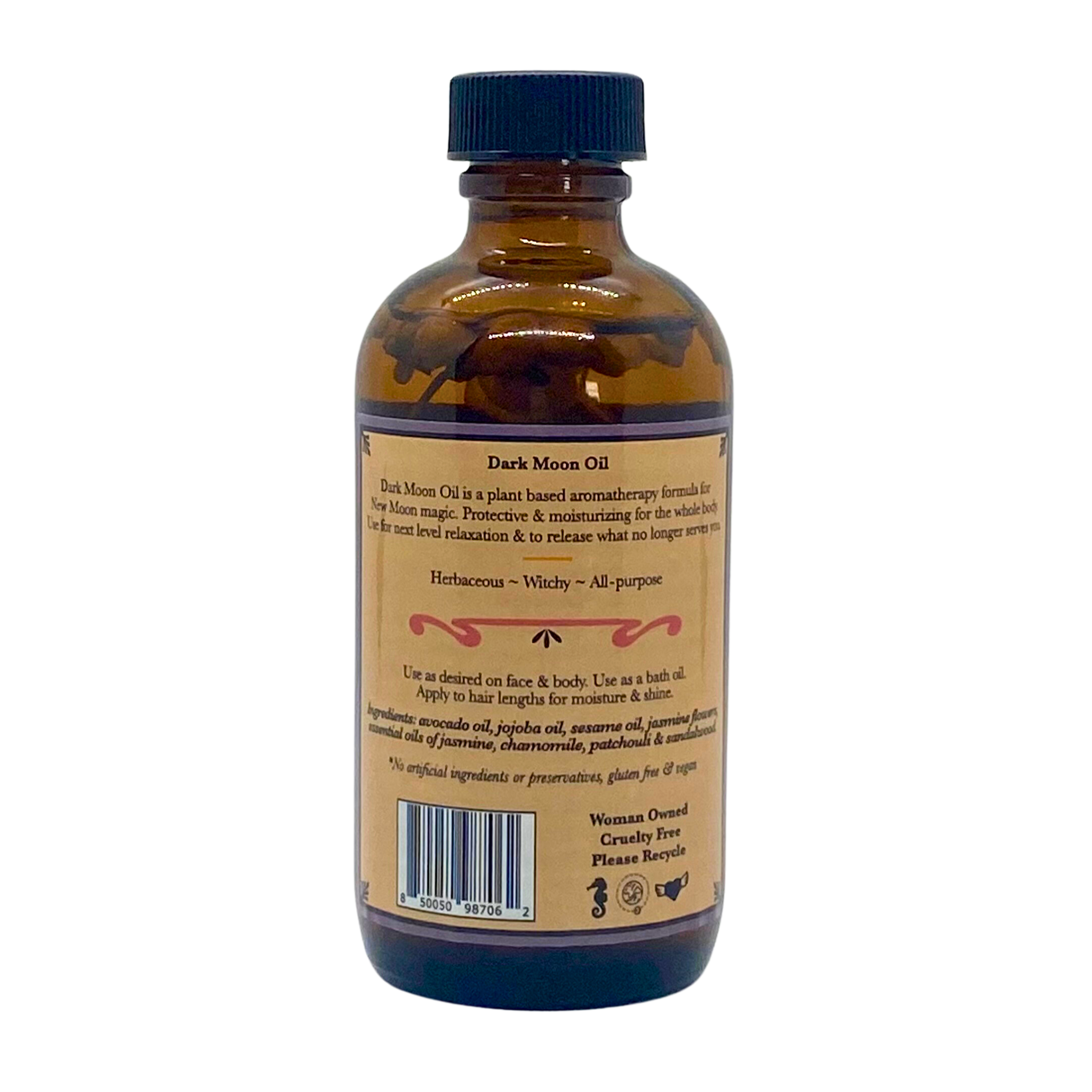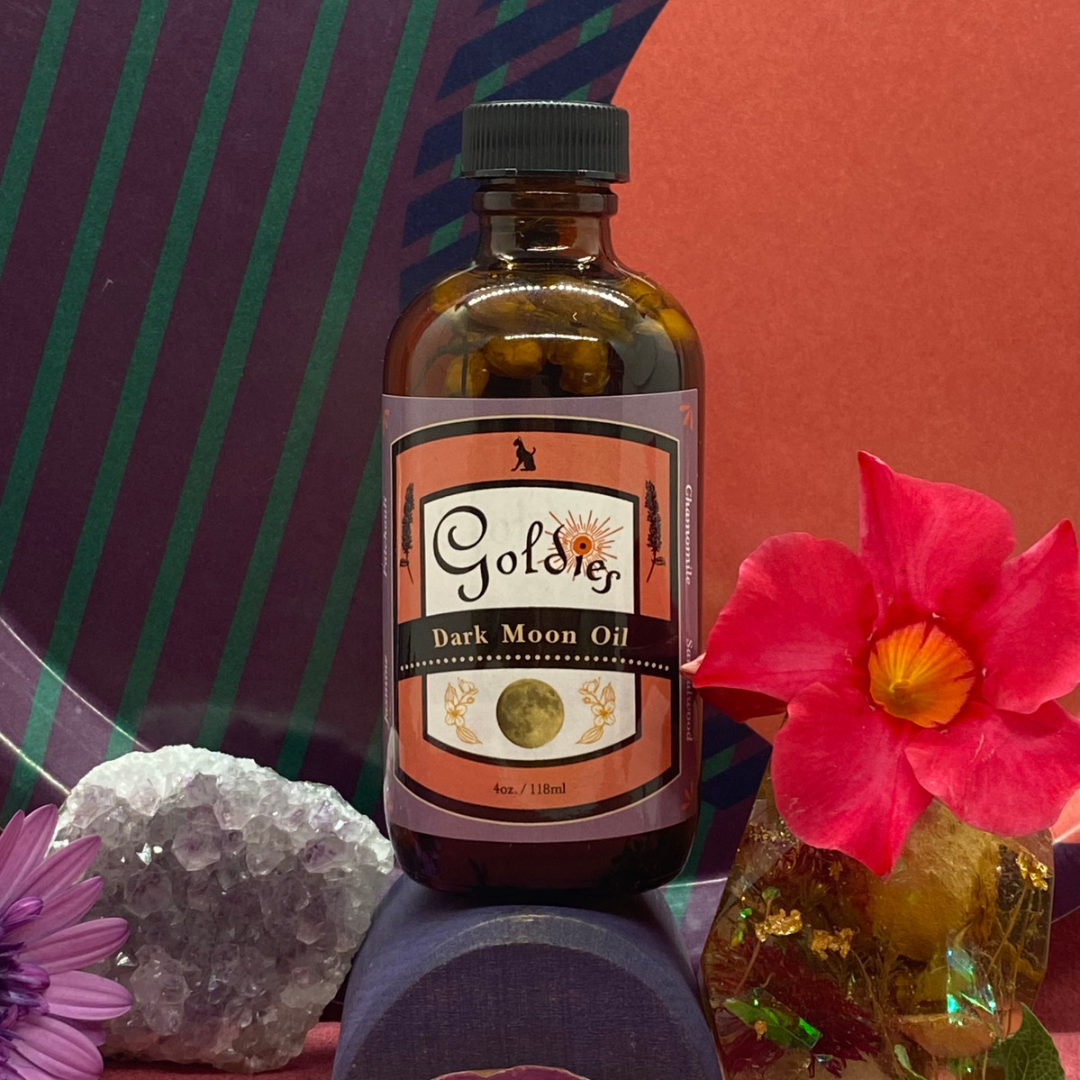 Dark Moon Oil
Dark Moon is an all purpose beautifying moisturizing body/hair/face oil with a plant based aromatherapy scent for making magic. The Dark Moon, also known as the New Moon, is a time that opens access to the void, evoking next level relaxation and committed rest, releasing what no longer serves you. 
Perks:
Plant Based ~ Multi Function ~ Moisturizing ~ Unisex
Application:
Use as an all over body oil, hair oil, face oil or bath oil. Also can be used in spell work for release and letting go. 
Fragrance: 
Herbaceous ~ Witchy ~ Musky 
Ingredients: avocado oil, jojoba oil, sesame oil, jasmine flowers, essential oils jasmine, chamomile, patchouli and sandalwood
*Paraben free, colorant free, phthalate free, sulfate free, vegan