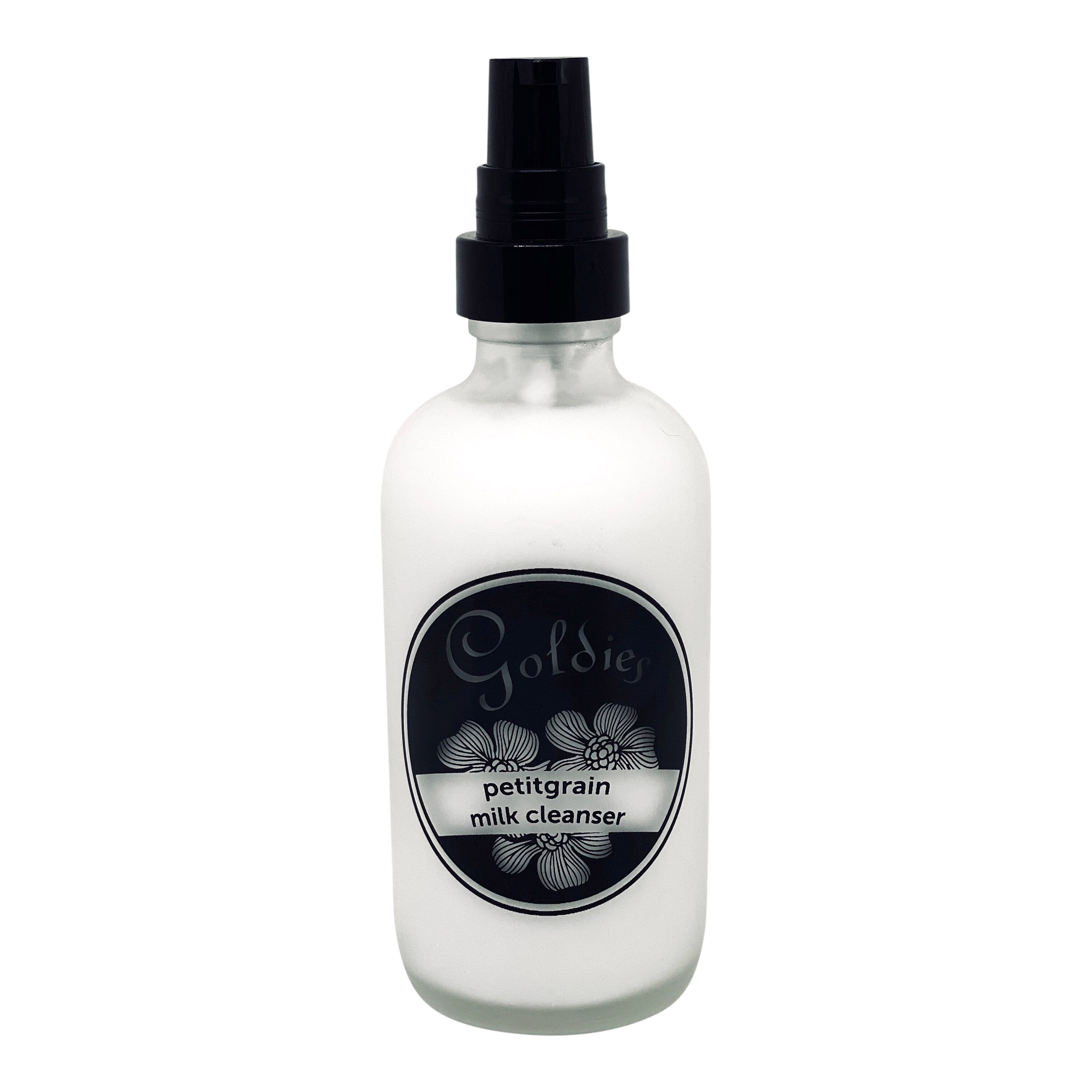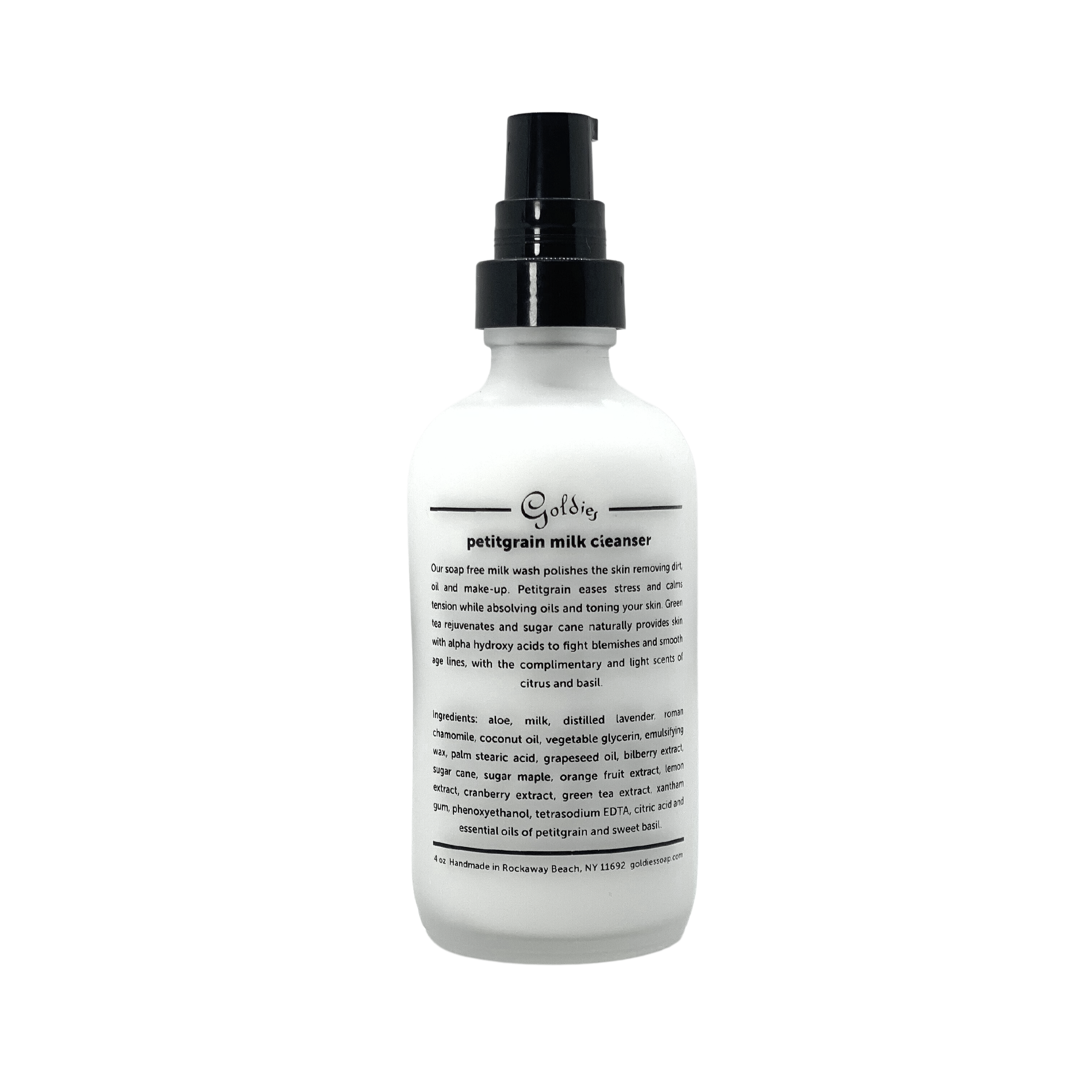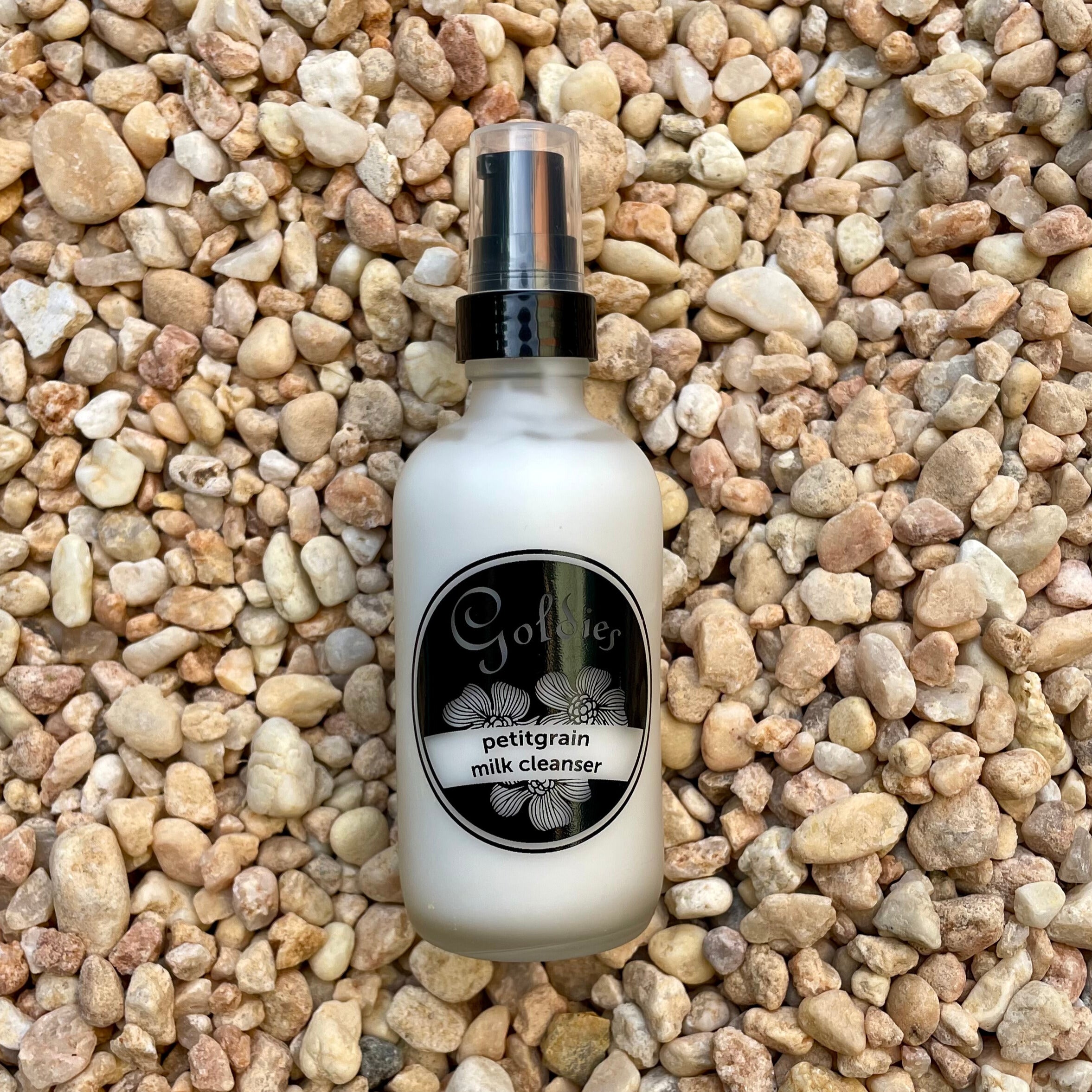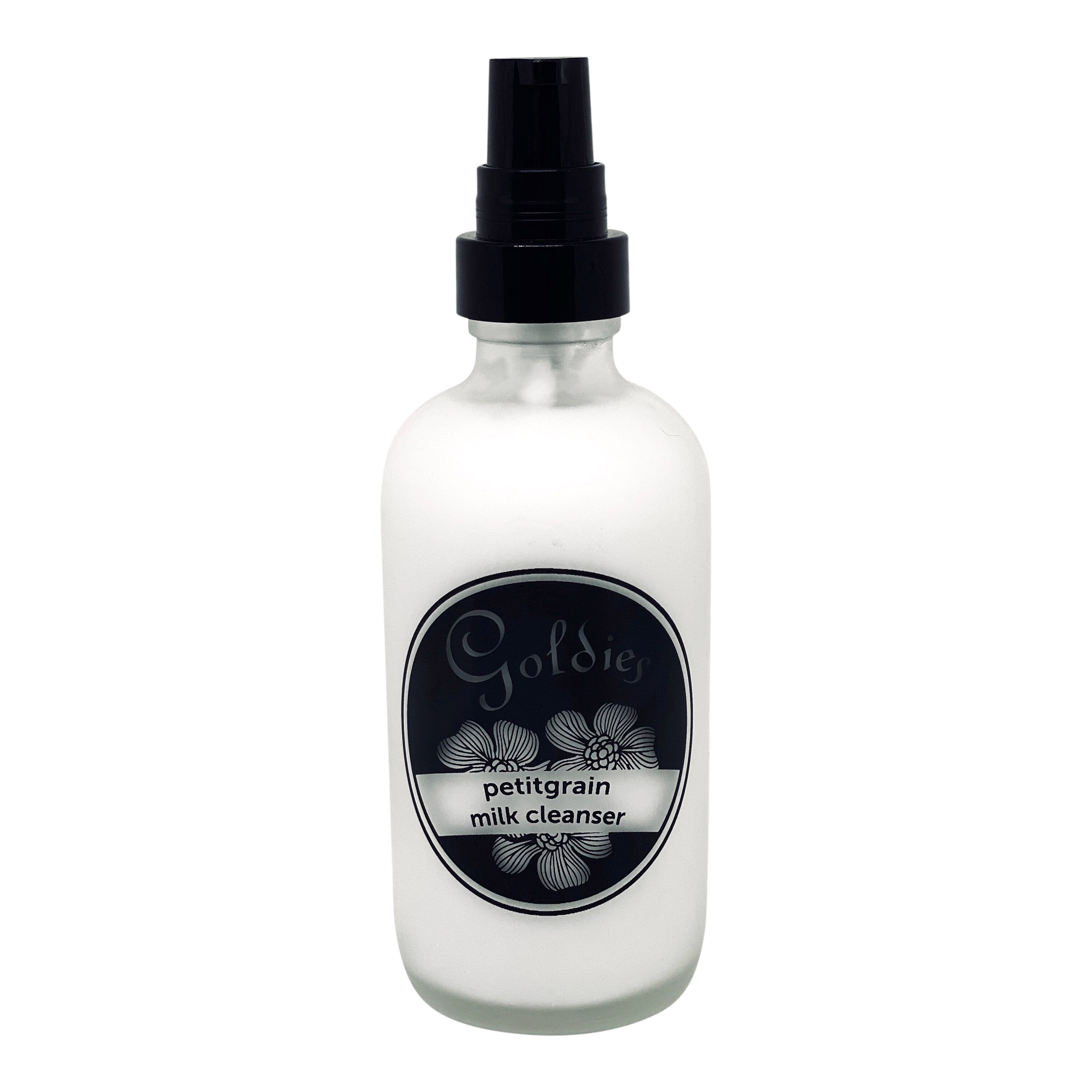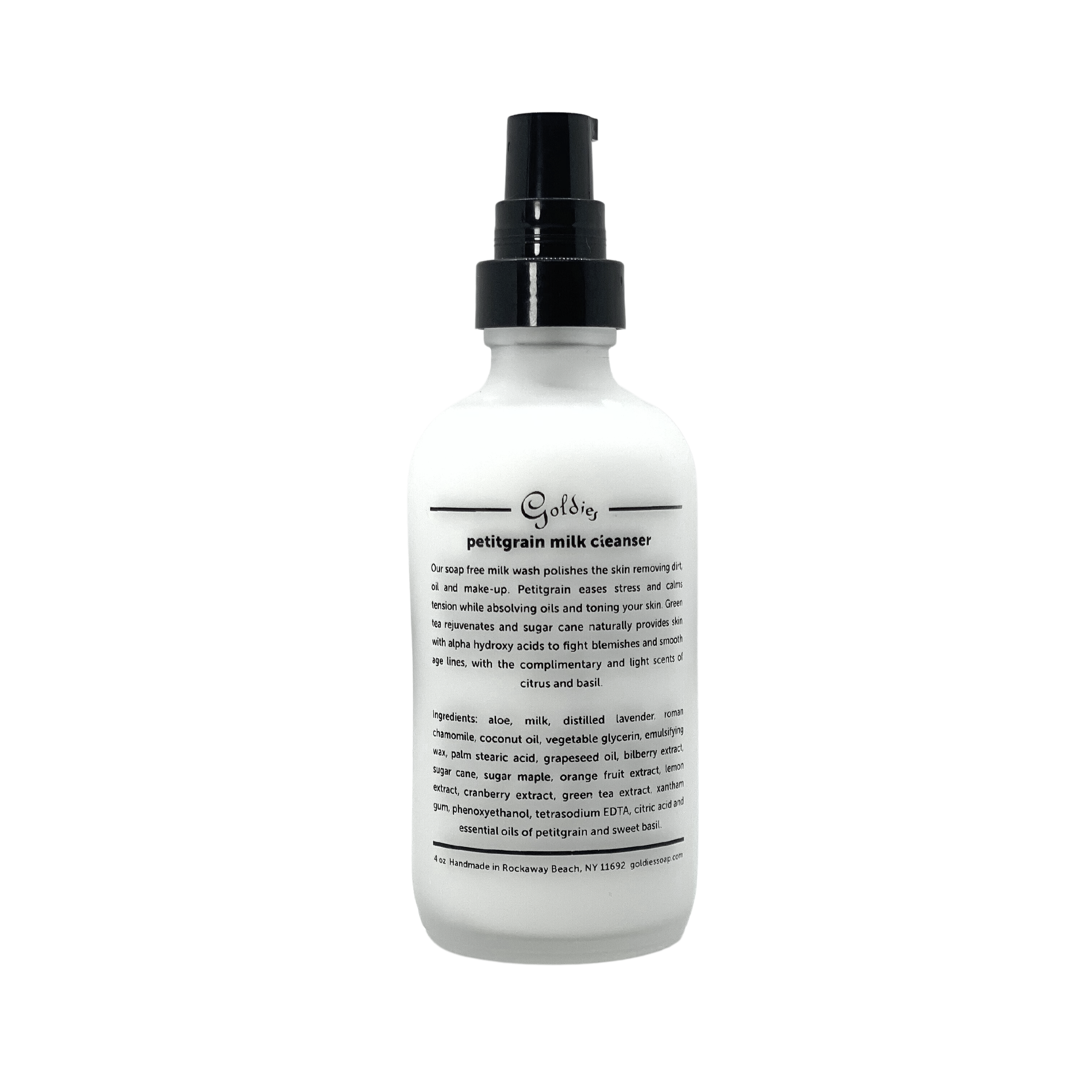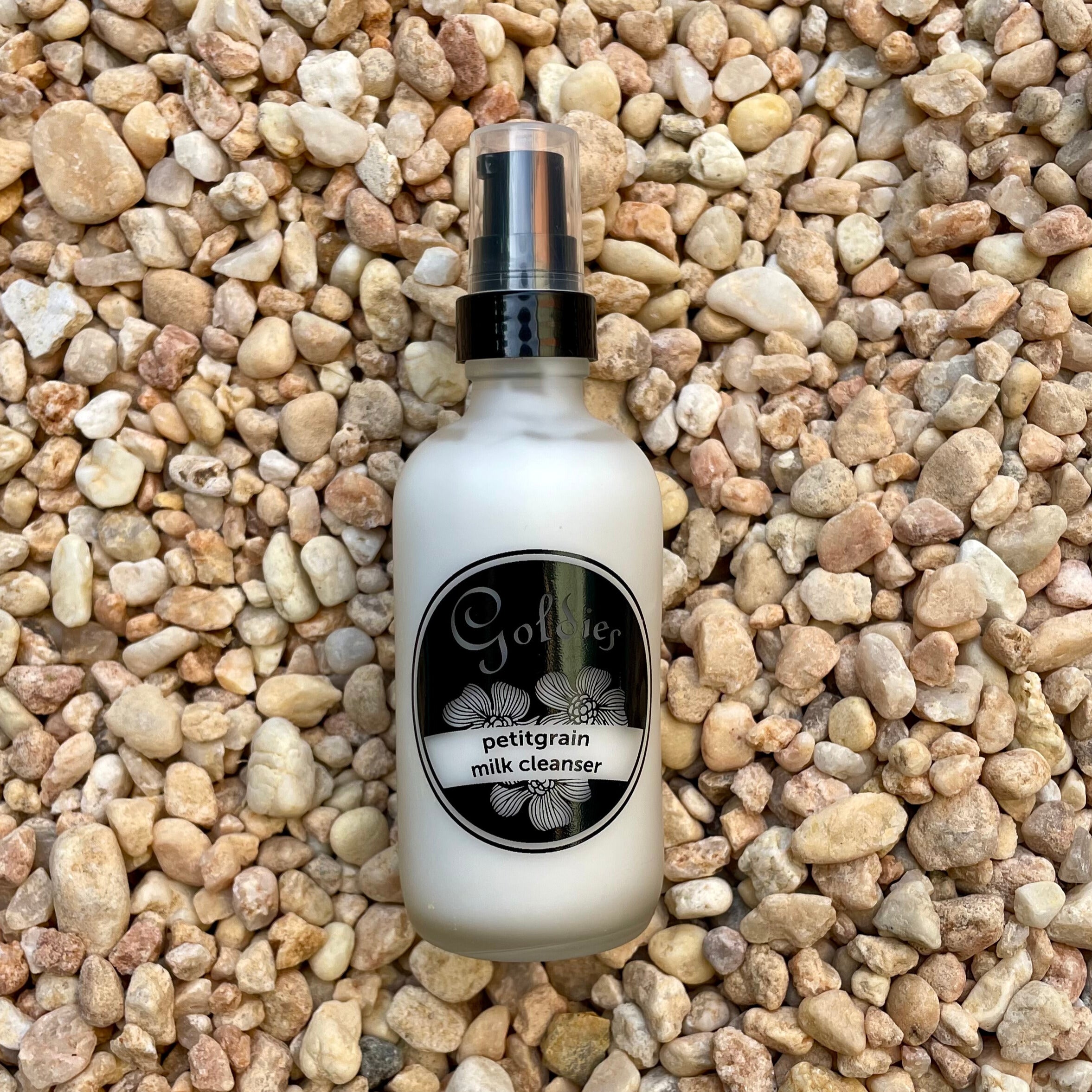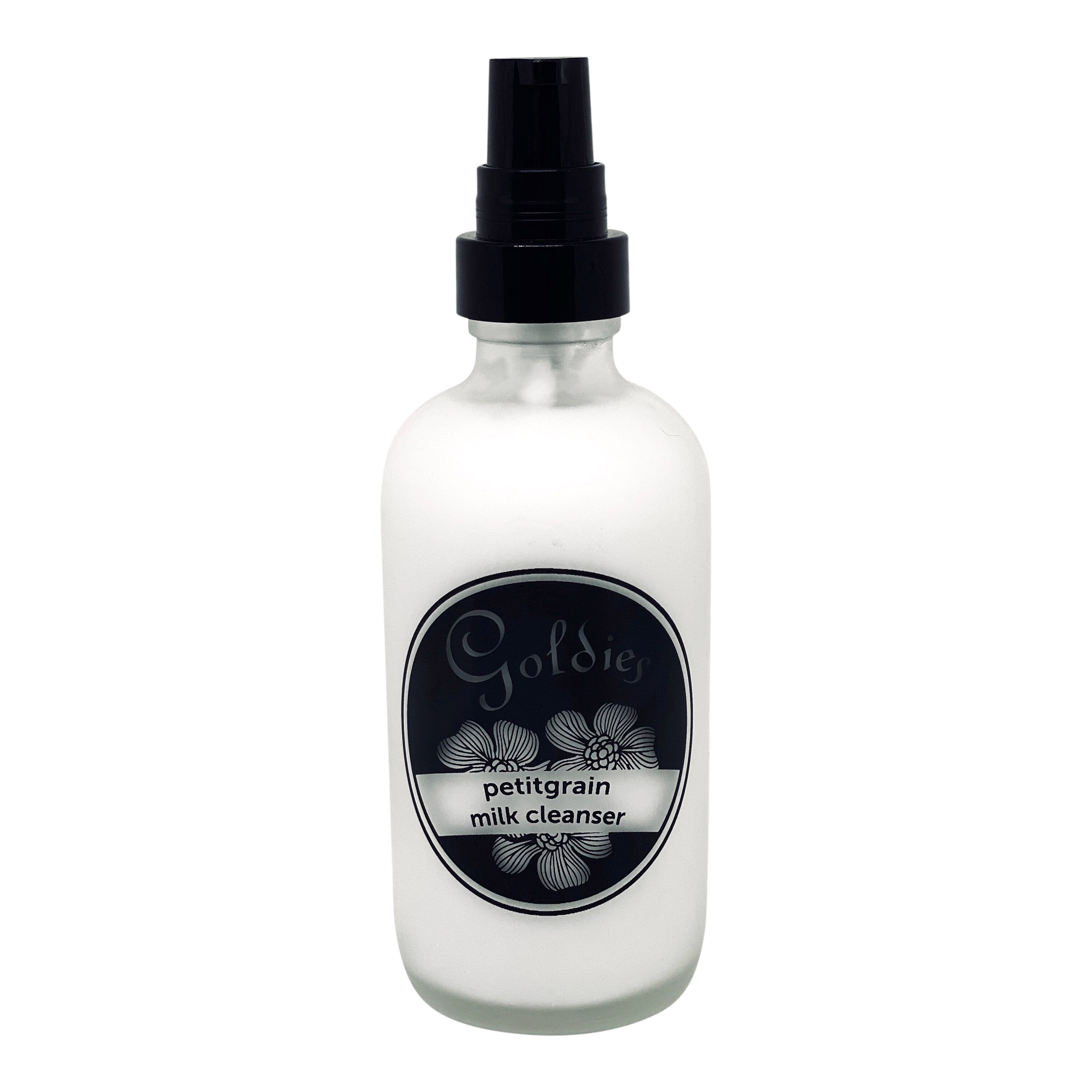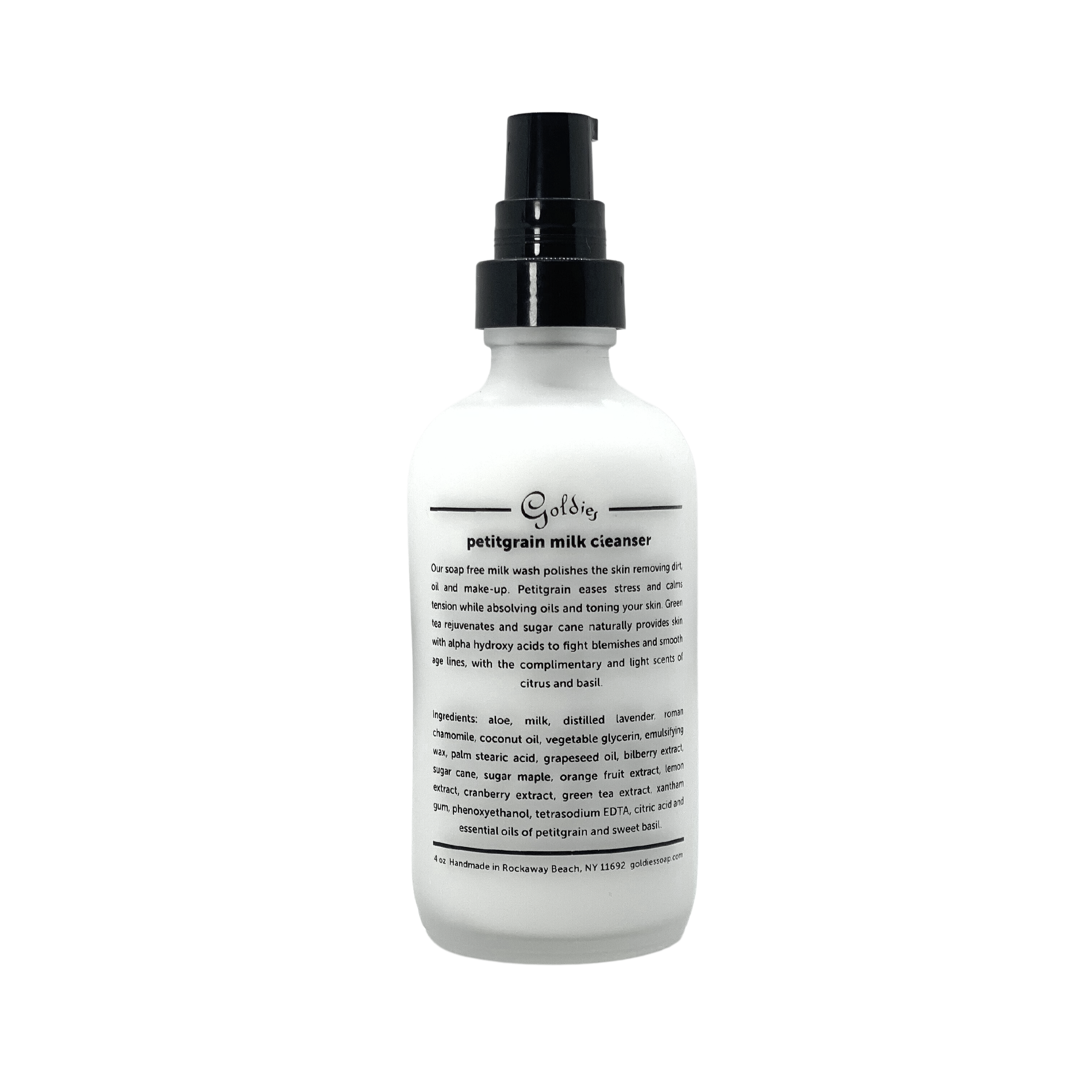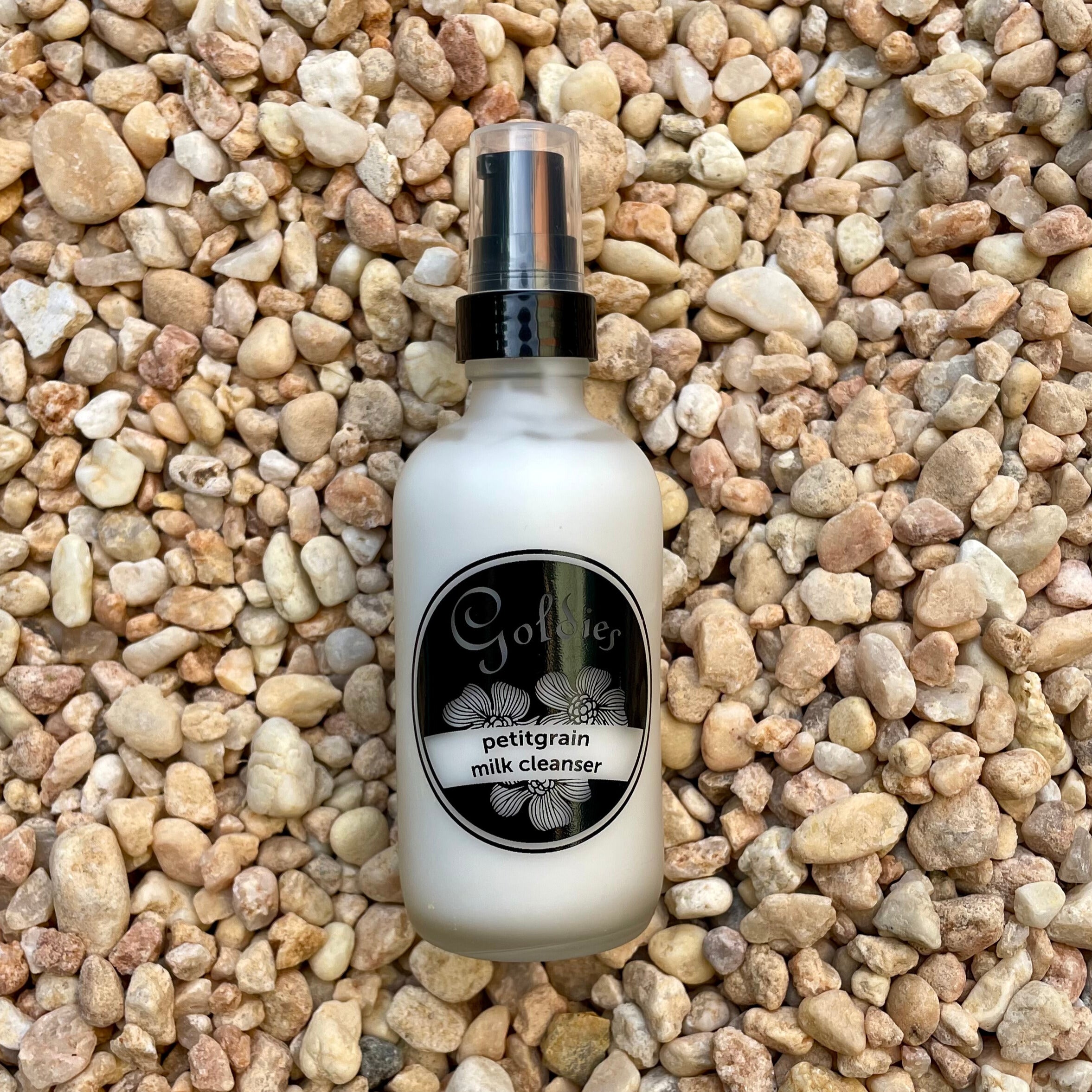 Petitgrain Milk Cleanser
Petitgrain Facial Milk Cleanser feeds and soothes your skin, providing just the right amount of moisture. Petitgrain essential oil eases stress and calms tension while absolving oils and toning your skin. Green Tea reduces inflammation and redness, rejuvenating skin cells and reactivating them to renew their life cycle. Sugar Cane naturally provides skin with Alpha Hydroxy acids to fight blemishes and smooth age lines, with the complimentary and light scents of Basil and Orange.
Perks:  Aloe ~ Aromatherapy ~ Alpha hydroxy acids ~ Reduce inflammation ~ Unisex
Application:  Use liberally all over as much as desired. Great for face and body.
Fragrance:  Grassy ~ Bright  
Ingredients: aloe, milk, distilled lavender, roman chamomile, coconut oil, vegetable glycerin, emulsifying wax, palm stearic acid, grapeseed oil, bilberry extract, sugar cane, sugar maple, orange fruit extract, lemon extract, cranberry extract, green tea extract, xantham gum, phenoxyethanol, tetrasodium EDTA, citric acid and essential oils of petitgrain and sweet basil
*Paraben free, colorant free, phthalate free, sulfate free