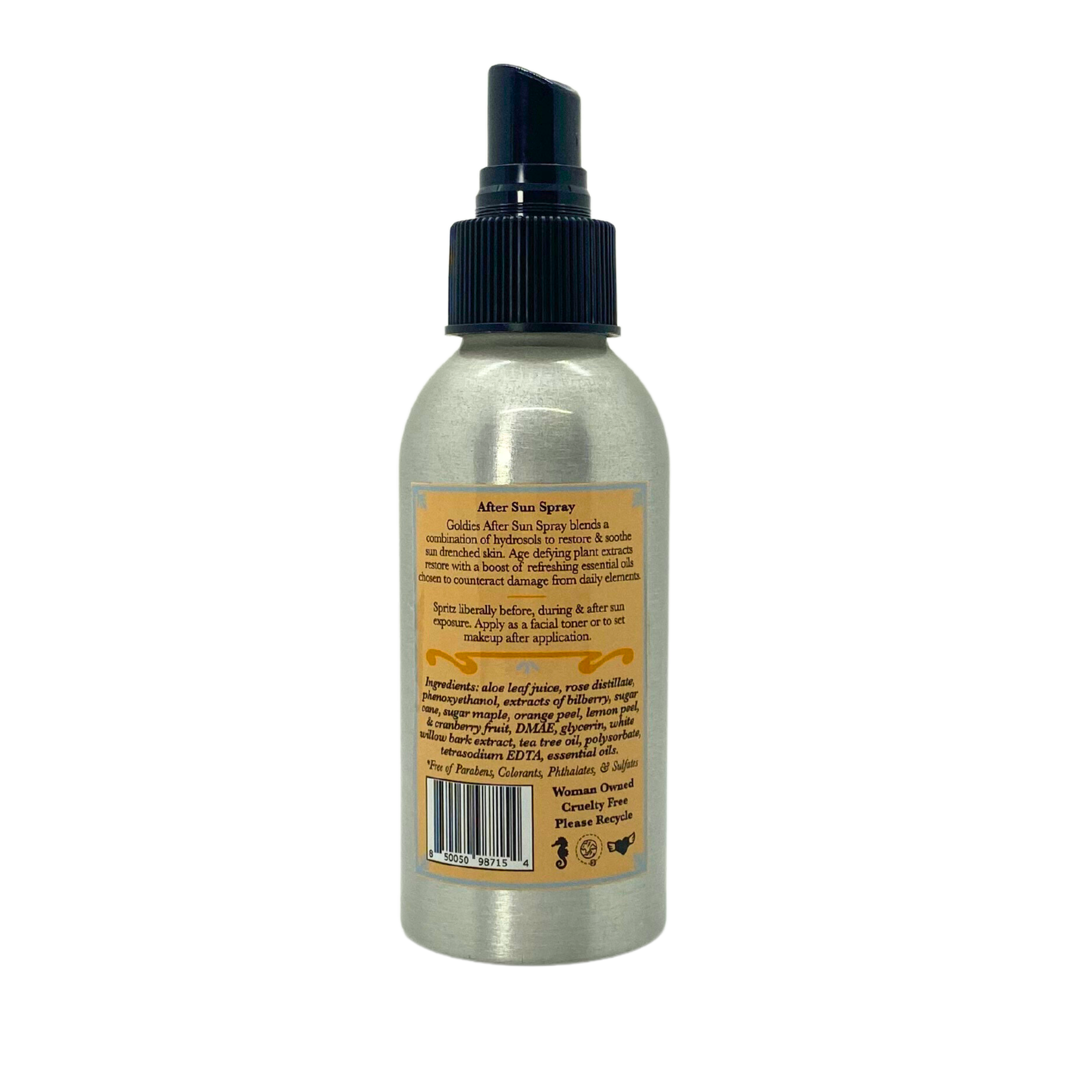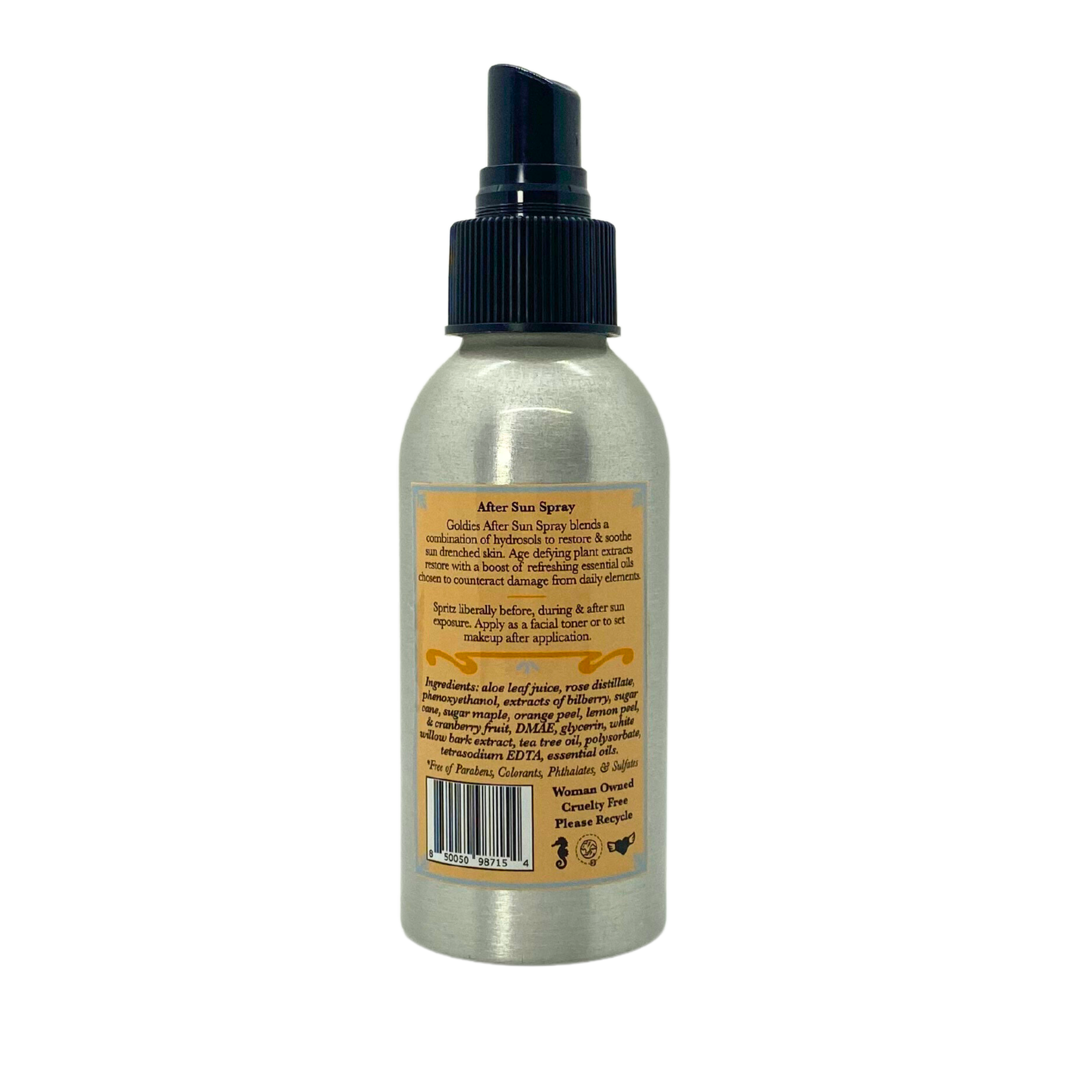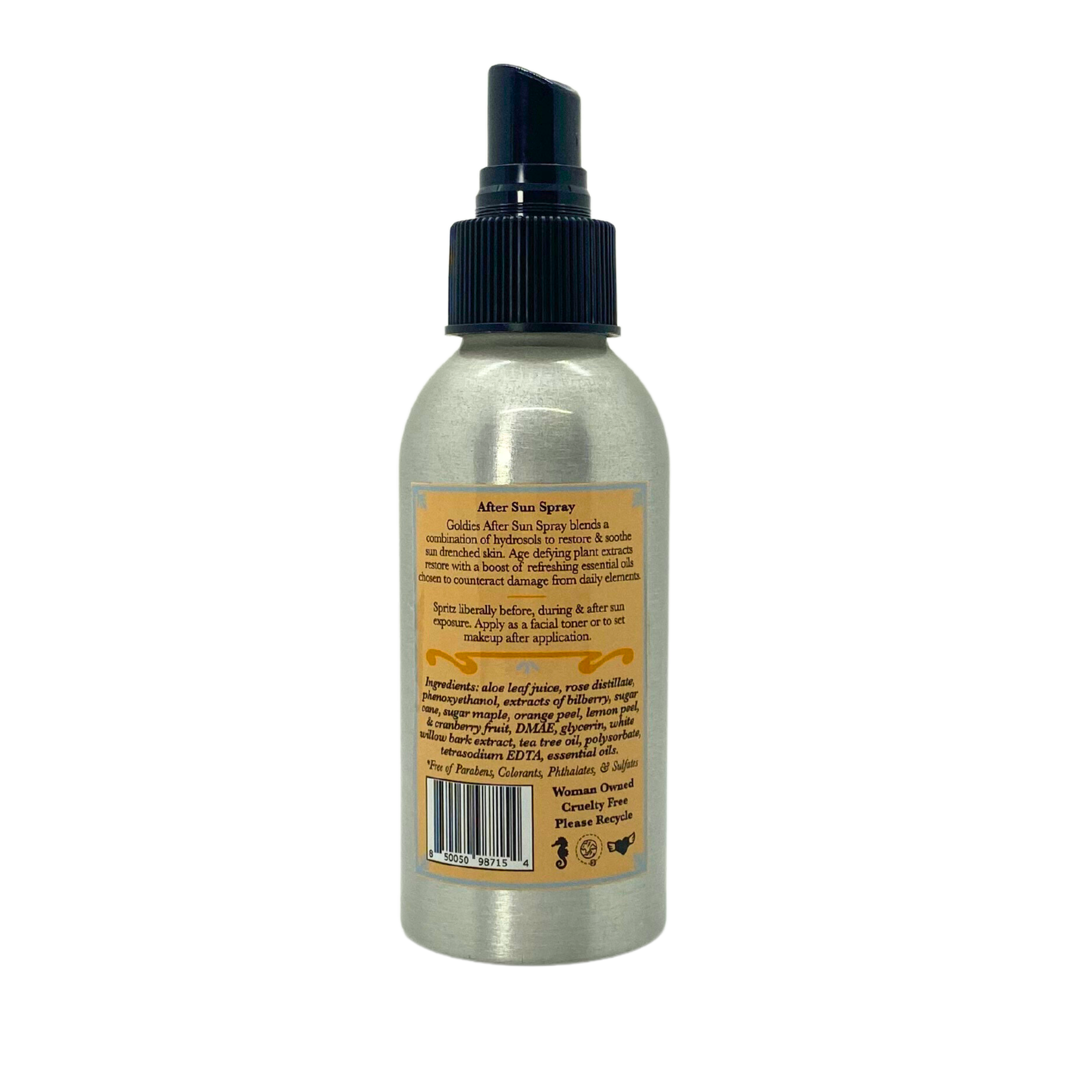 After Sun Spray
Goldies After Sun Spray is a cooling, toning combination of hydrosols chosen to restore and soothe sun drenched skin anyplace anytime. With age defying Bilberry and Sugar Cane extracts a spritz restores and soothes your skin with a boost of refreshing citrus extracts and essential oils chosen to counteract damage from daily elements. 
Perks:
Soothe sun damage ~ Cooling ~ Hydrated skin ~ Microbiome Friendly ~ Makeup setting spray ~ Everyday use ~ Facial toner.
Application:
Spritz liberally on face and body before, during and after sun exposure. Apply as a toner before moisturizing or to set makeup after application. 
Fragrance:
Citrus ~ Helichrysum ~ Fresh ~ Uplifting 
Ingredients: aloe leaf juice, rose distillate, phenoxyethanol, bilberry fruit extract, sugar cane extract, sugar maple extract, orange peel extract, lemon peel extract, cranberry fruit extract, DMAE, glycerin, white willow bark extract, tea tree leaf essential oil, polysorbate, tetrasodium EDTA, palmarosa essential oil, helichrysum essential oil, lavender essential oil. 
*Free of parabens, colorants, phthalates, and sulfates.