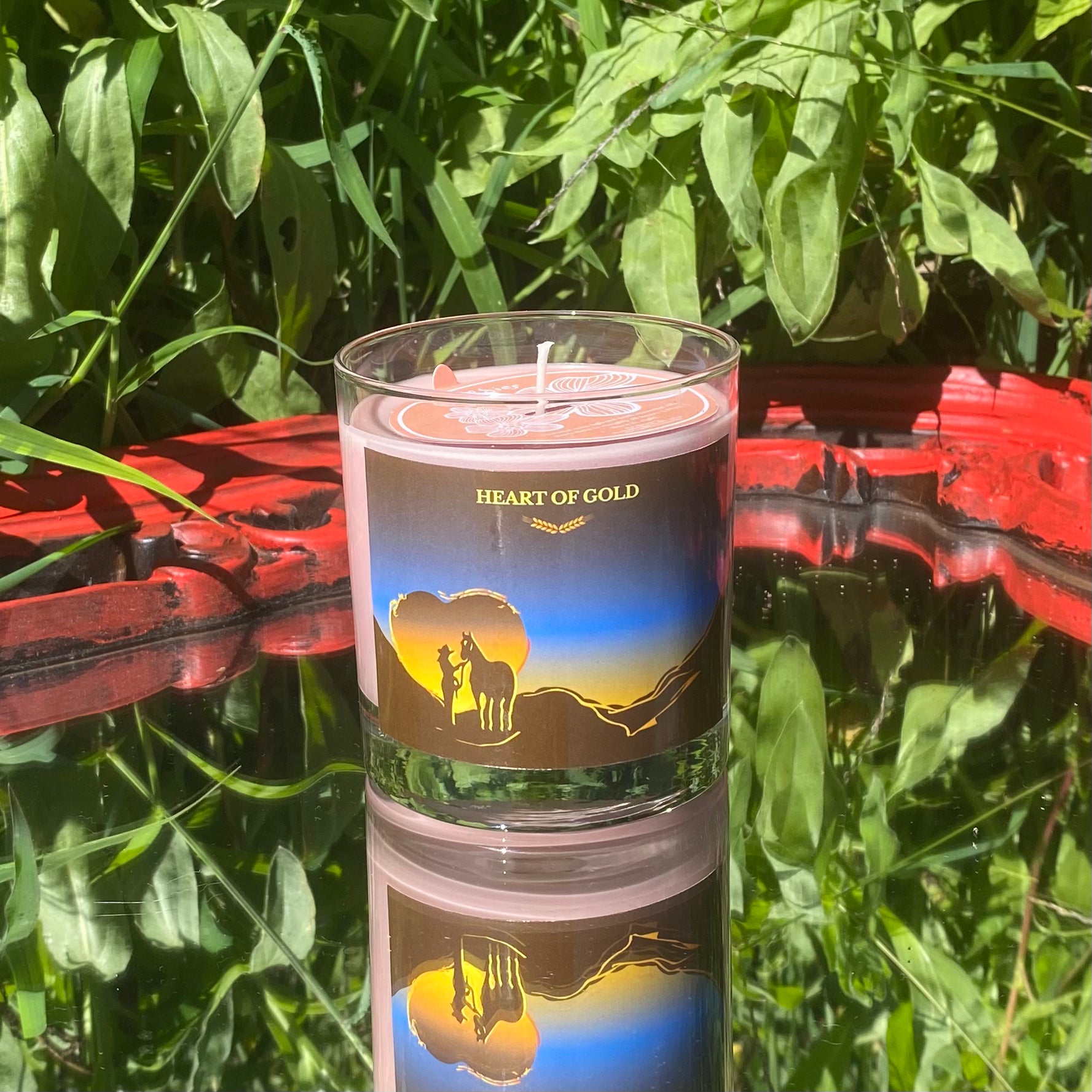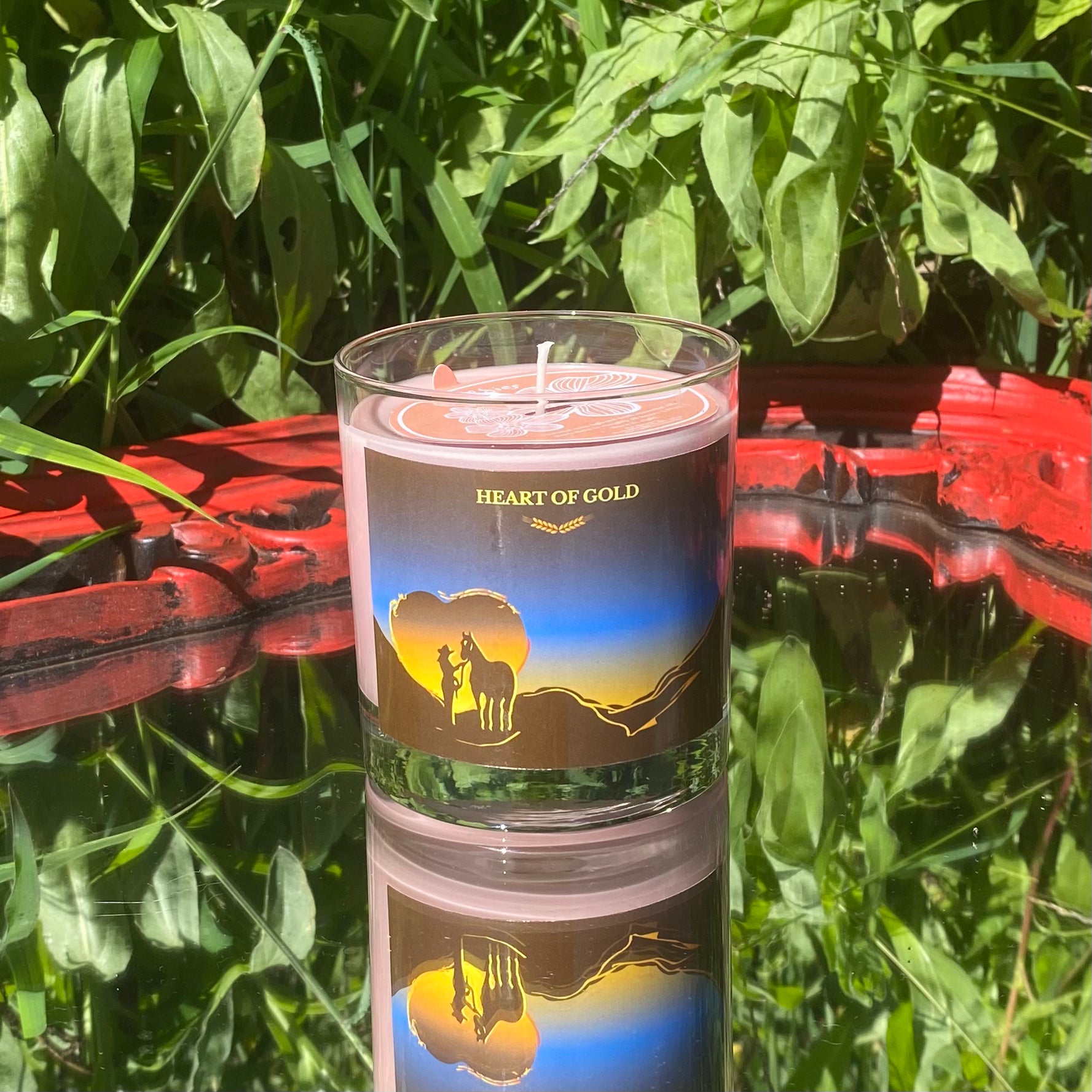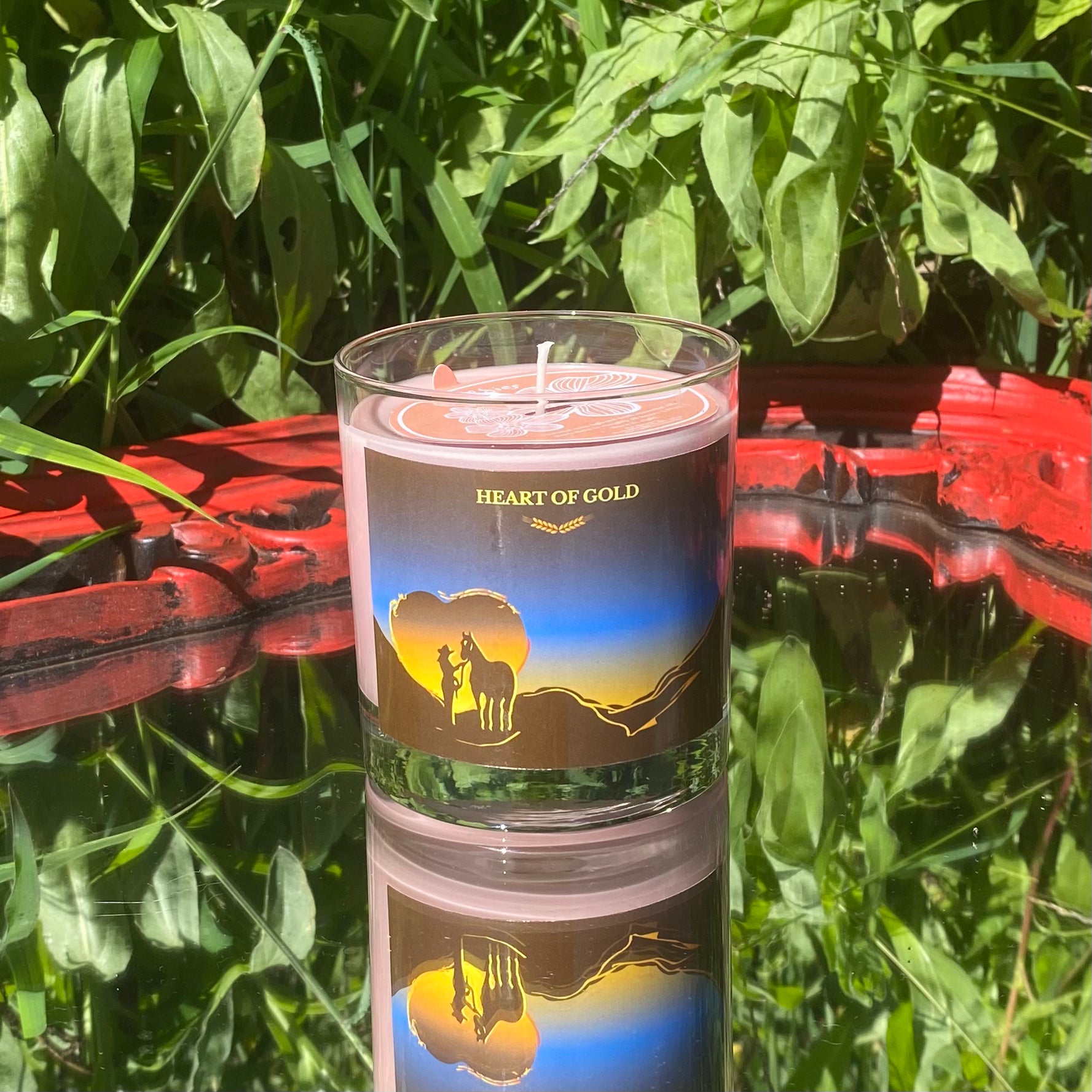 ~ Heart of Gold ~ September Candle Club ~ Limited Edition
🌅 Heart of Gold 🌅
The summer season closes like a Sunday afternoon. September is a blissful release that feels equally an end as it does a beginning. September is our Sunday of the year. 
This month's candle is a Goldies Classic, from many Rockaway Summer's past, it is an homage to friendship, to summer nights and stars, to the things that stay gold as time passes.
Allow this end of the summer season to stoke the fires of feeling united. Let it serve as a method to connect to the reality we all share. Let the seasons be our vessel for commonality; they are what makes us human with a heart of gold.
September Midnight by Sara Teasdale 1914 

Lyric night of the lingering Indian Summer,

Shadowy fields that are scentless but full of singing,
Never a bird, but the passionless chant of insects,
Ceaseless, insistent.
The grasshopper's horn, and far-off, high in the maples,

The wheel of a locust leisurely grinding the silence
Under a moon waning and worn, broken,
Tired with summer.
Let me remember you, voices of little insects,

Weeds in the moonlight, fields that are tangled with asters,
Let me remember, soon will the winter be on us,
Snow-hushed and heavy.
Over my soul murmur your mute benediction,

While I gaze, O fields that rest after harvest,
As those who part look long in the eyes they lean to,
Lest they forget them.
Artwork by Isabella Scott 

Hand Poured Coconut wax candle scented with Anise, Cinnamon, Sandalwood, Orange, Patchouli