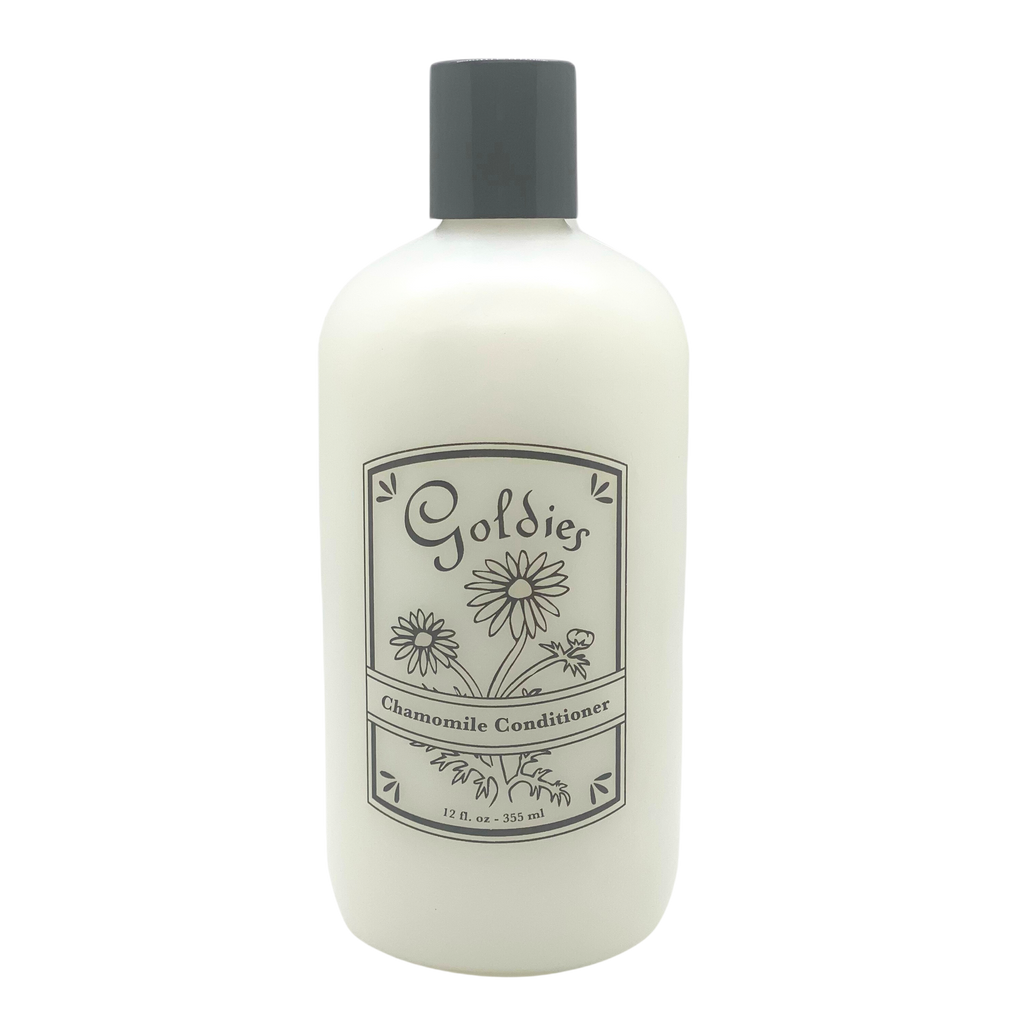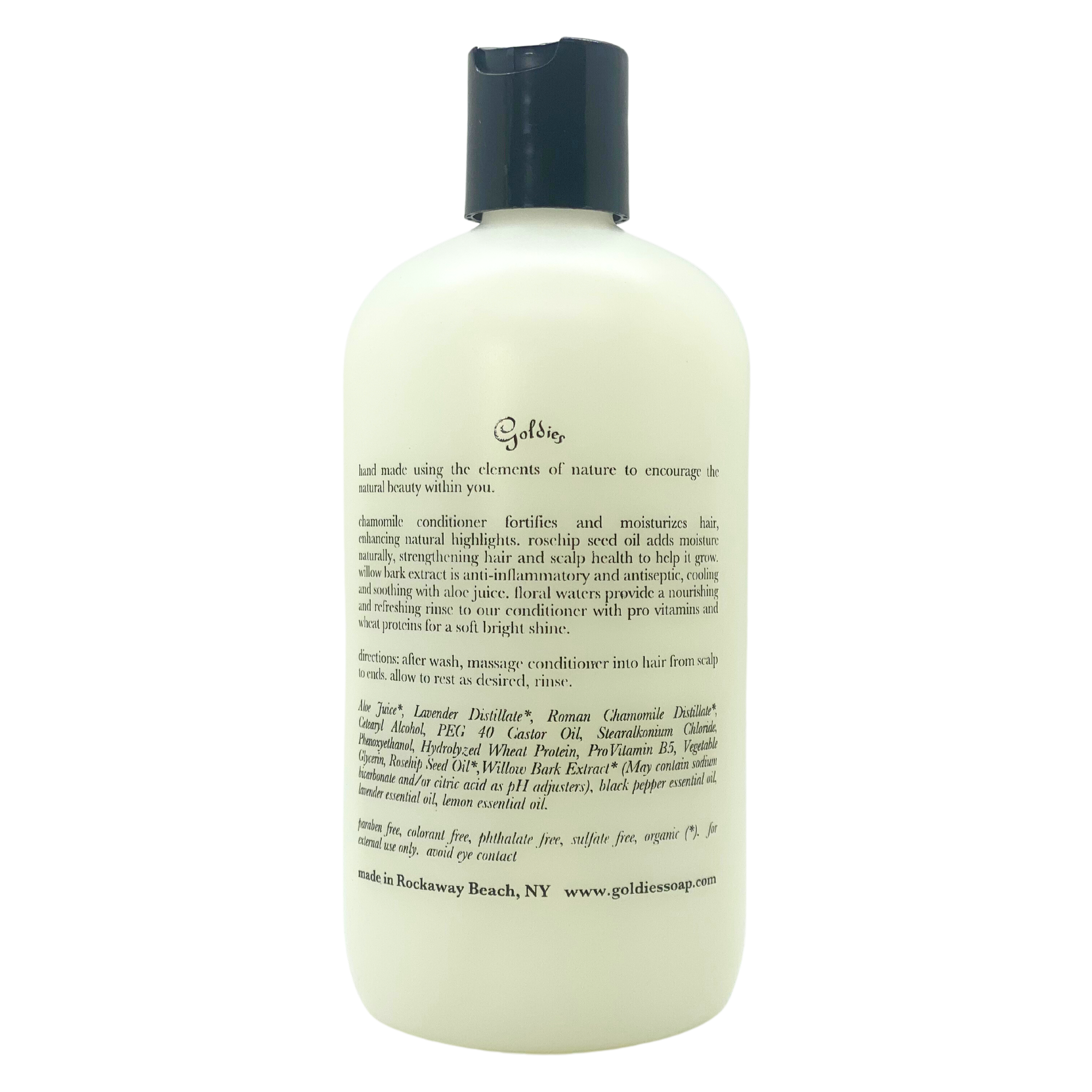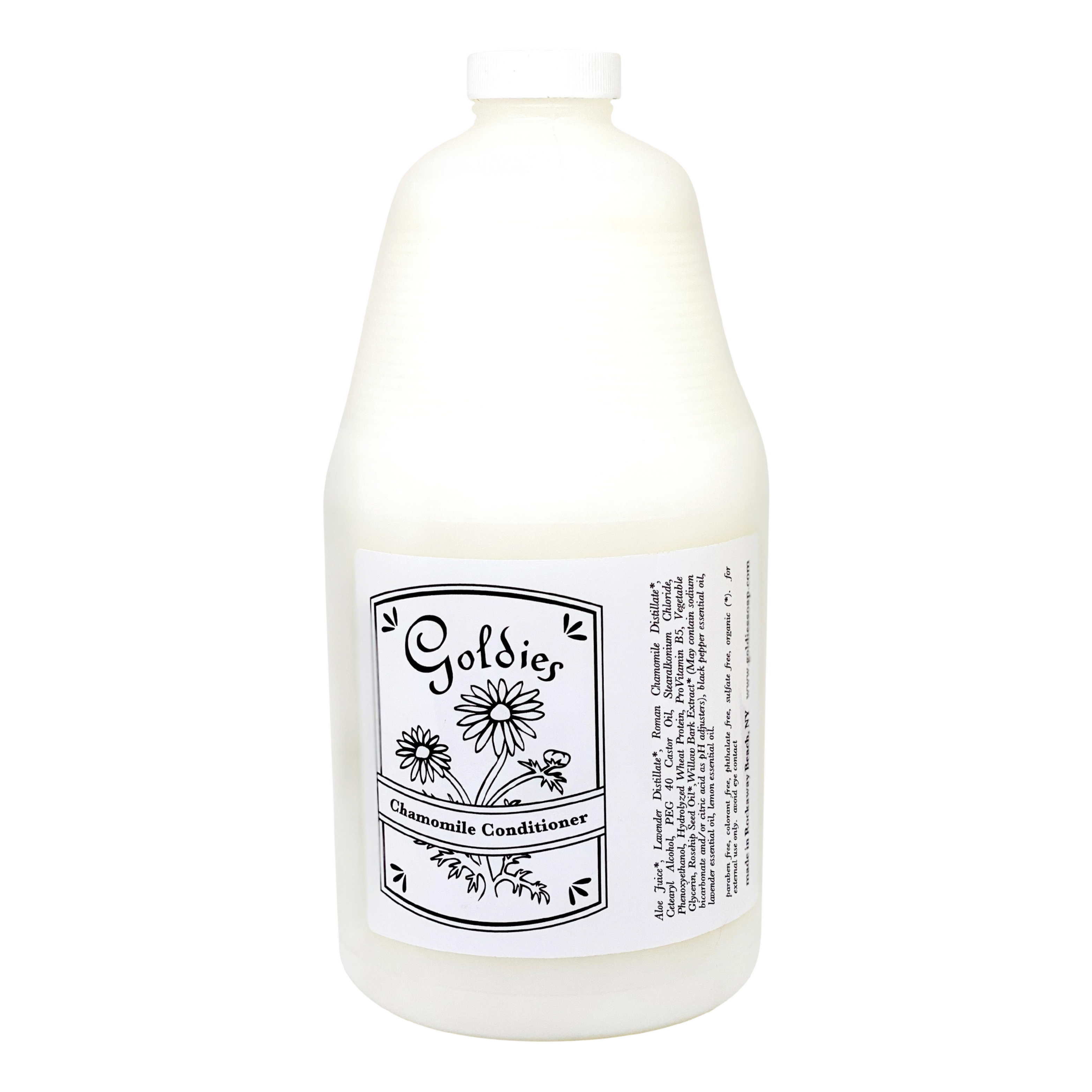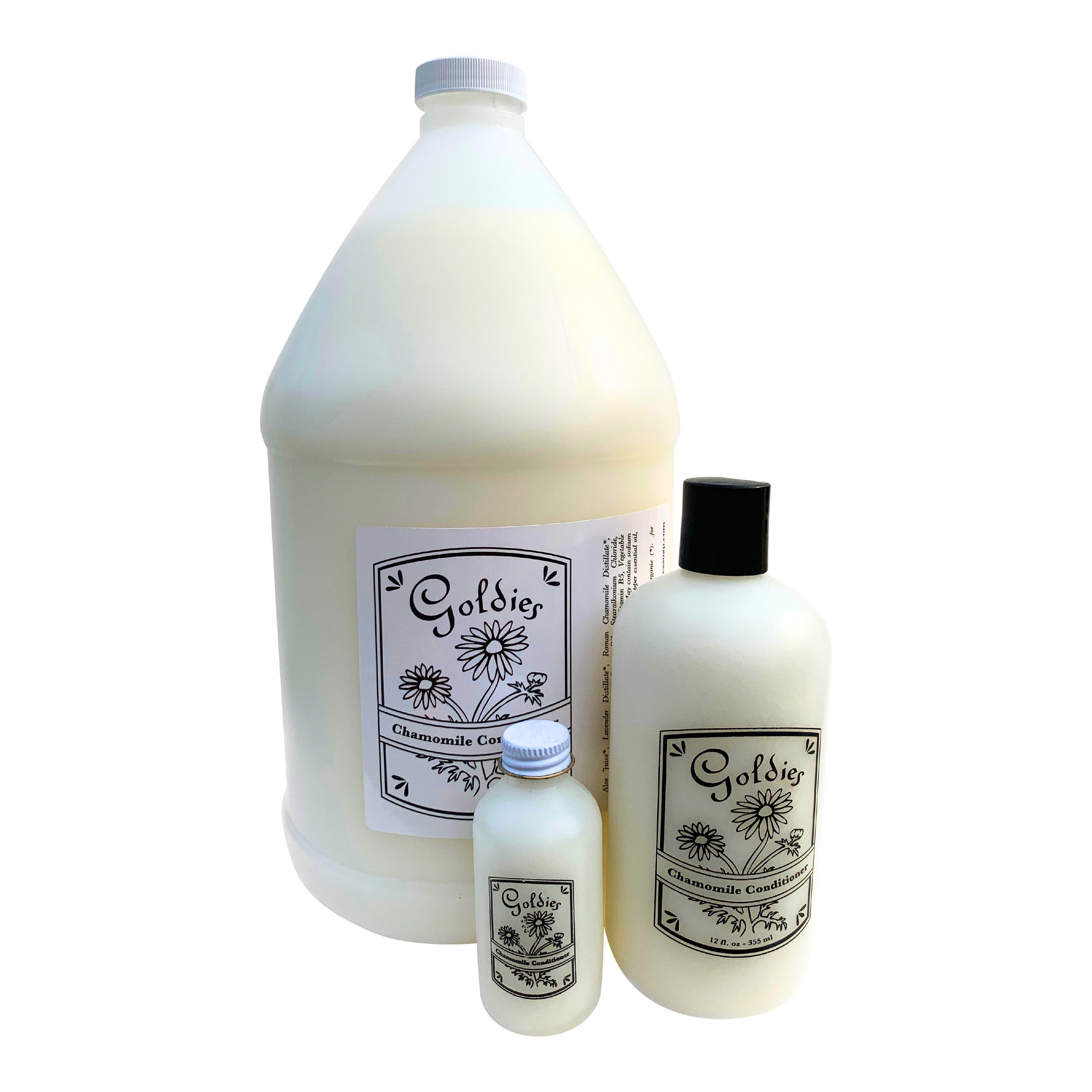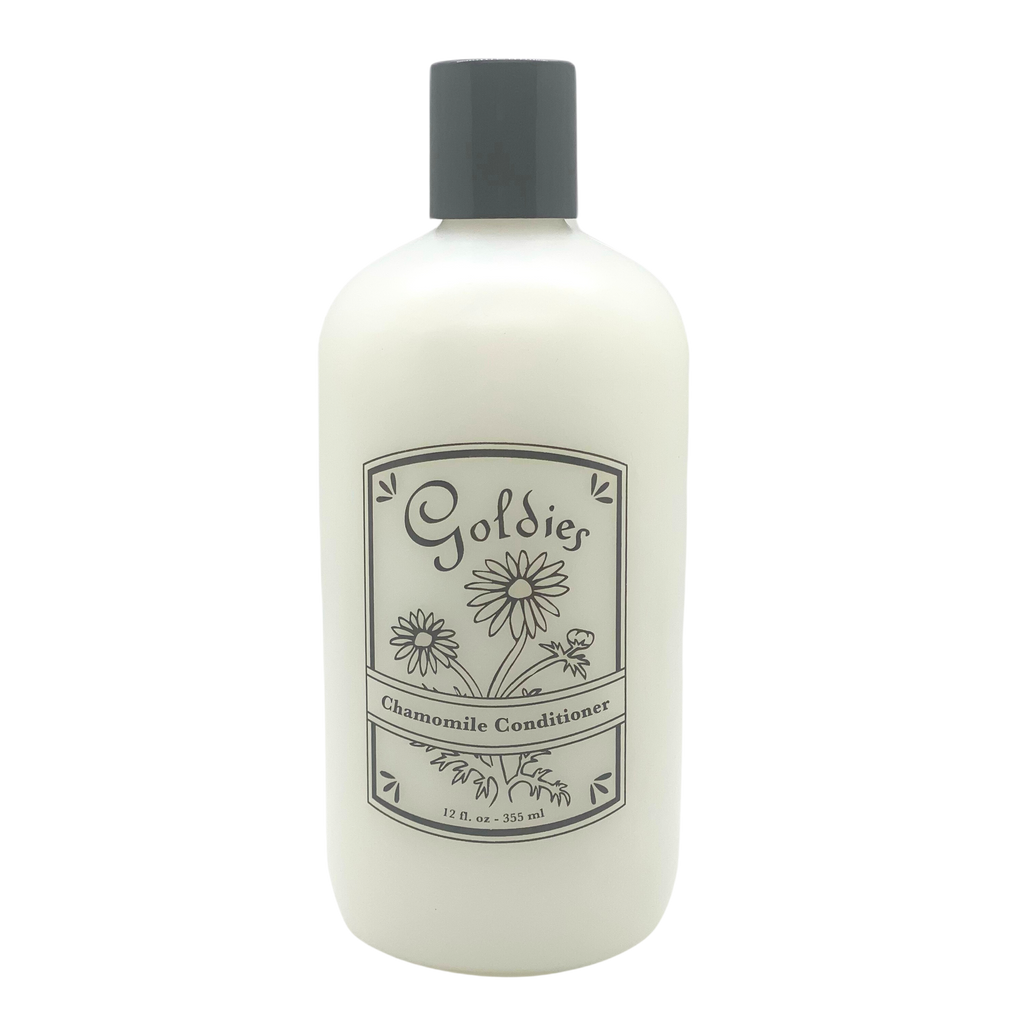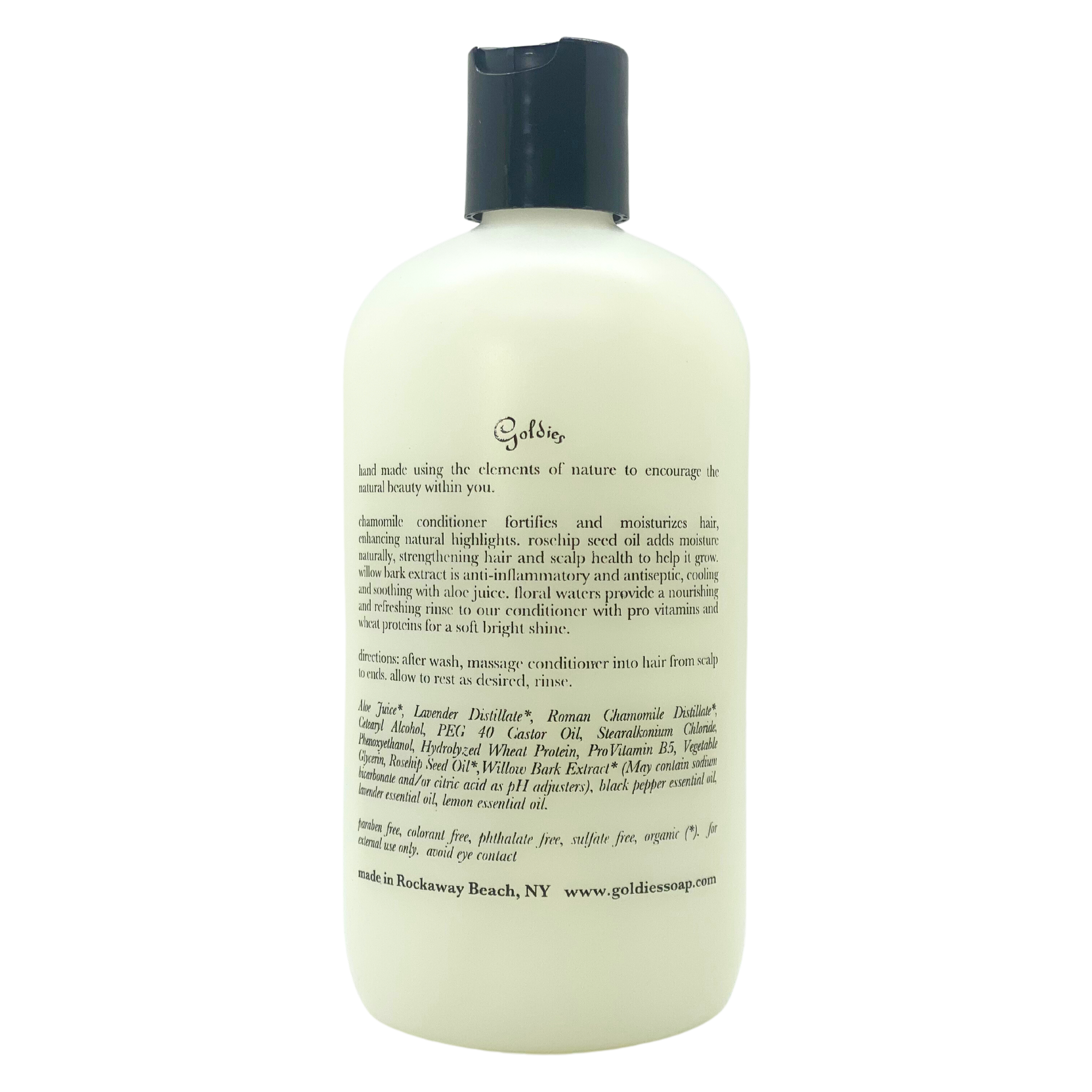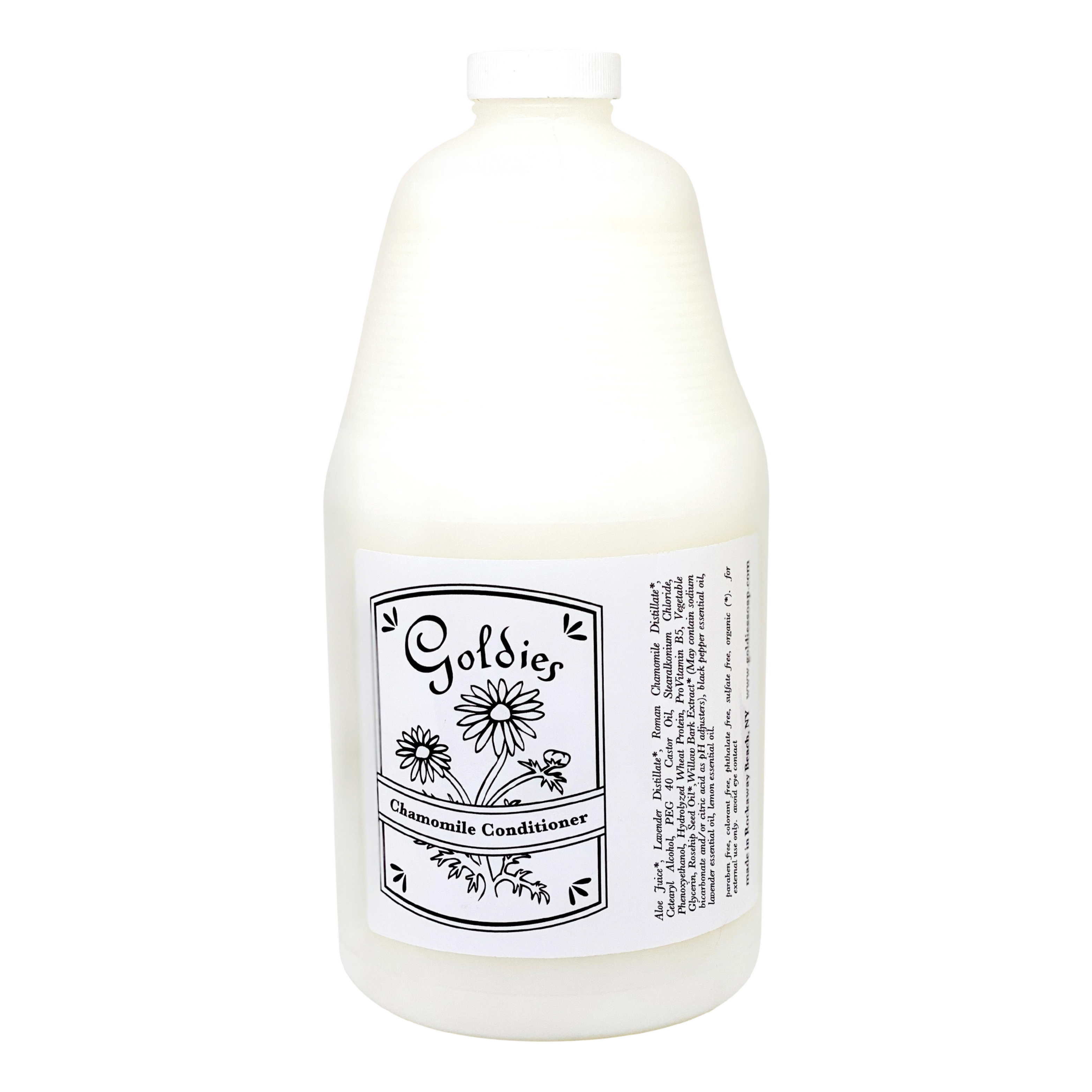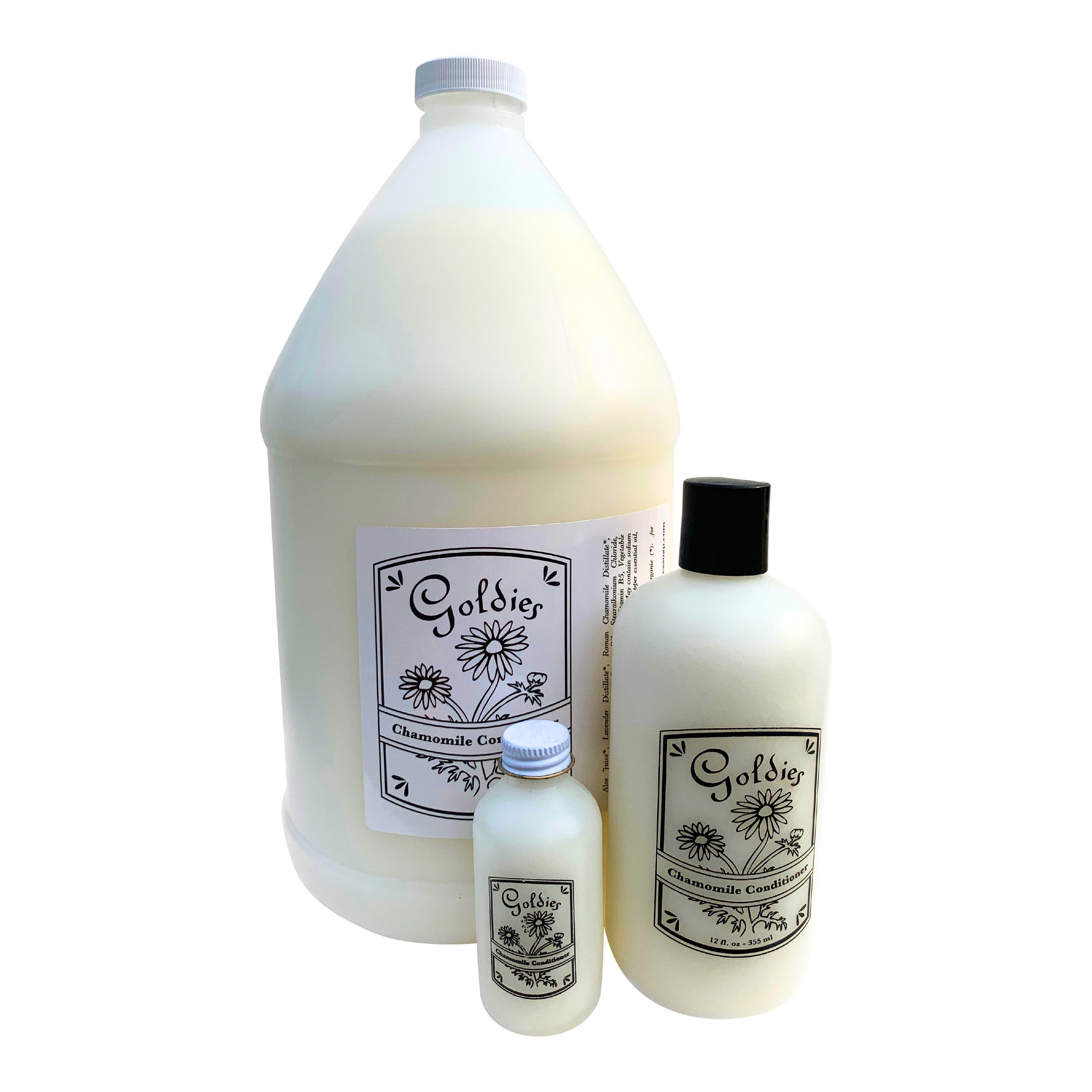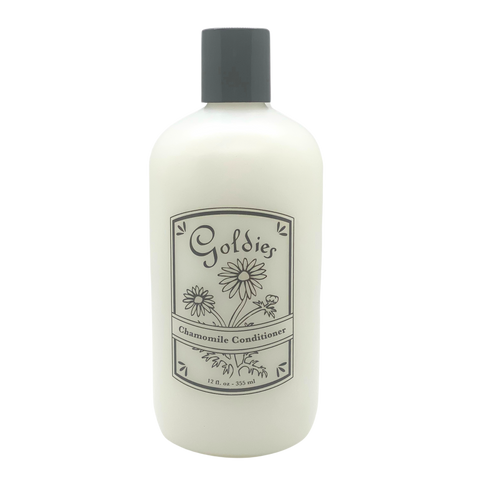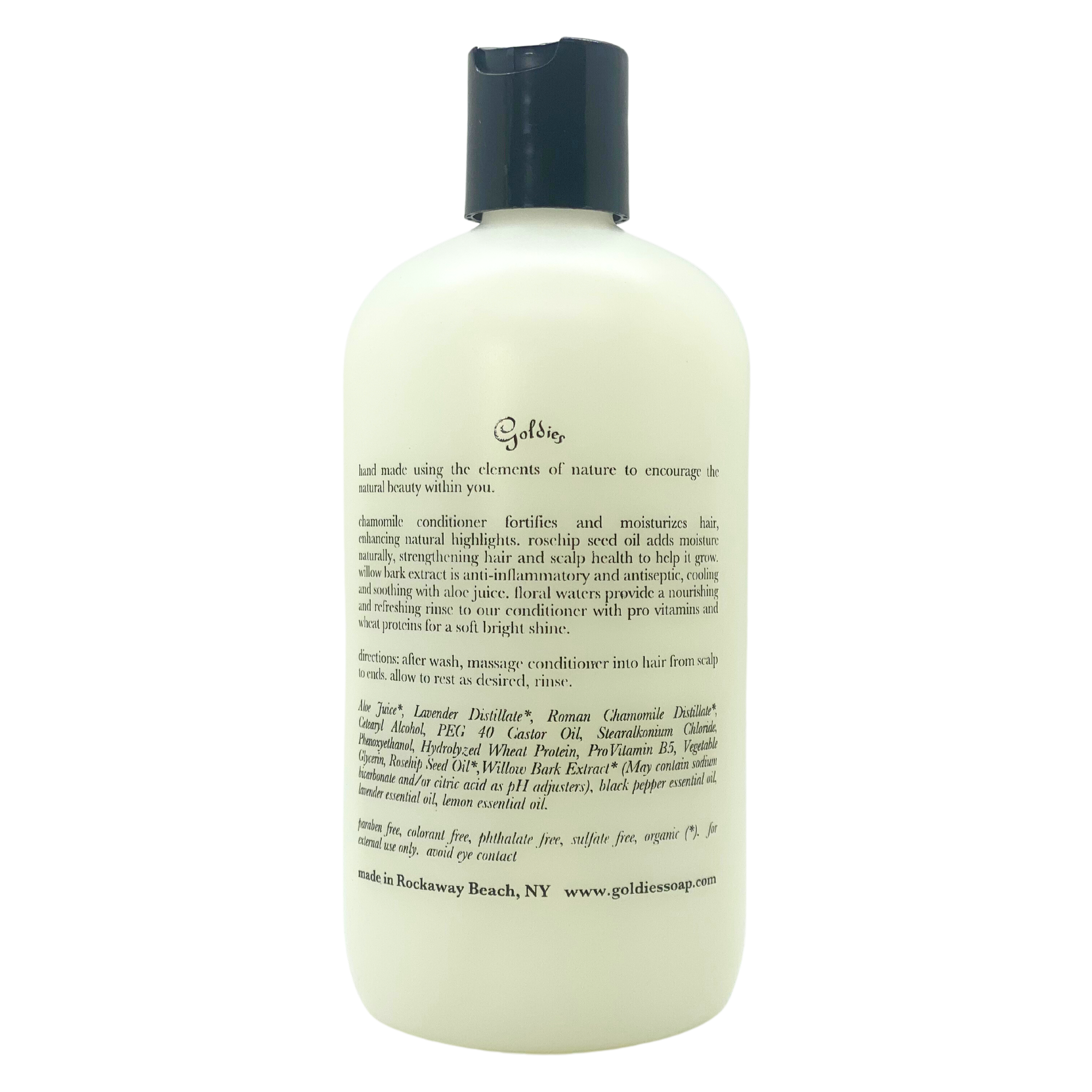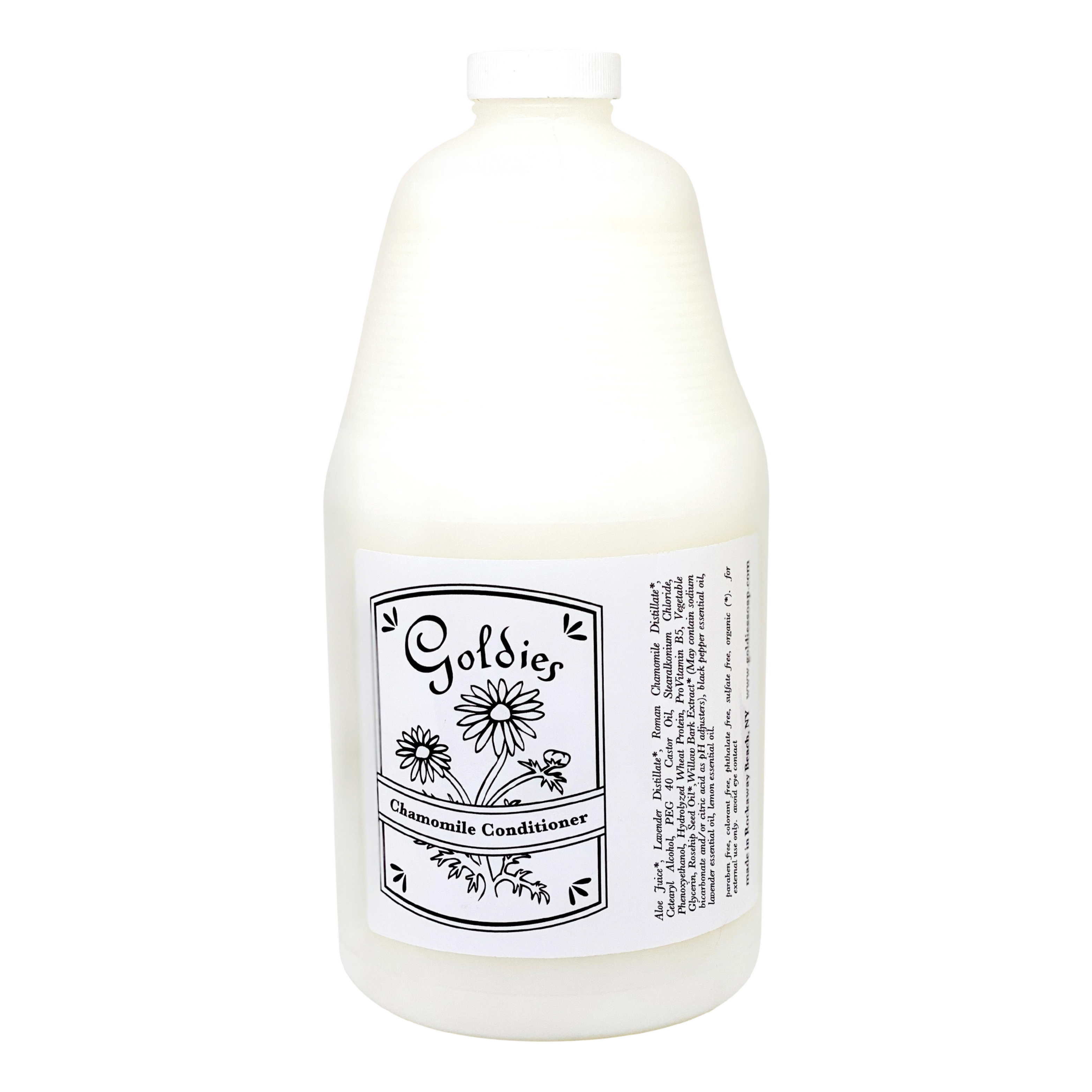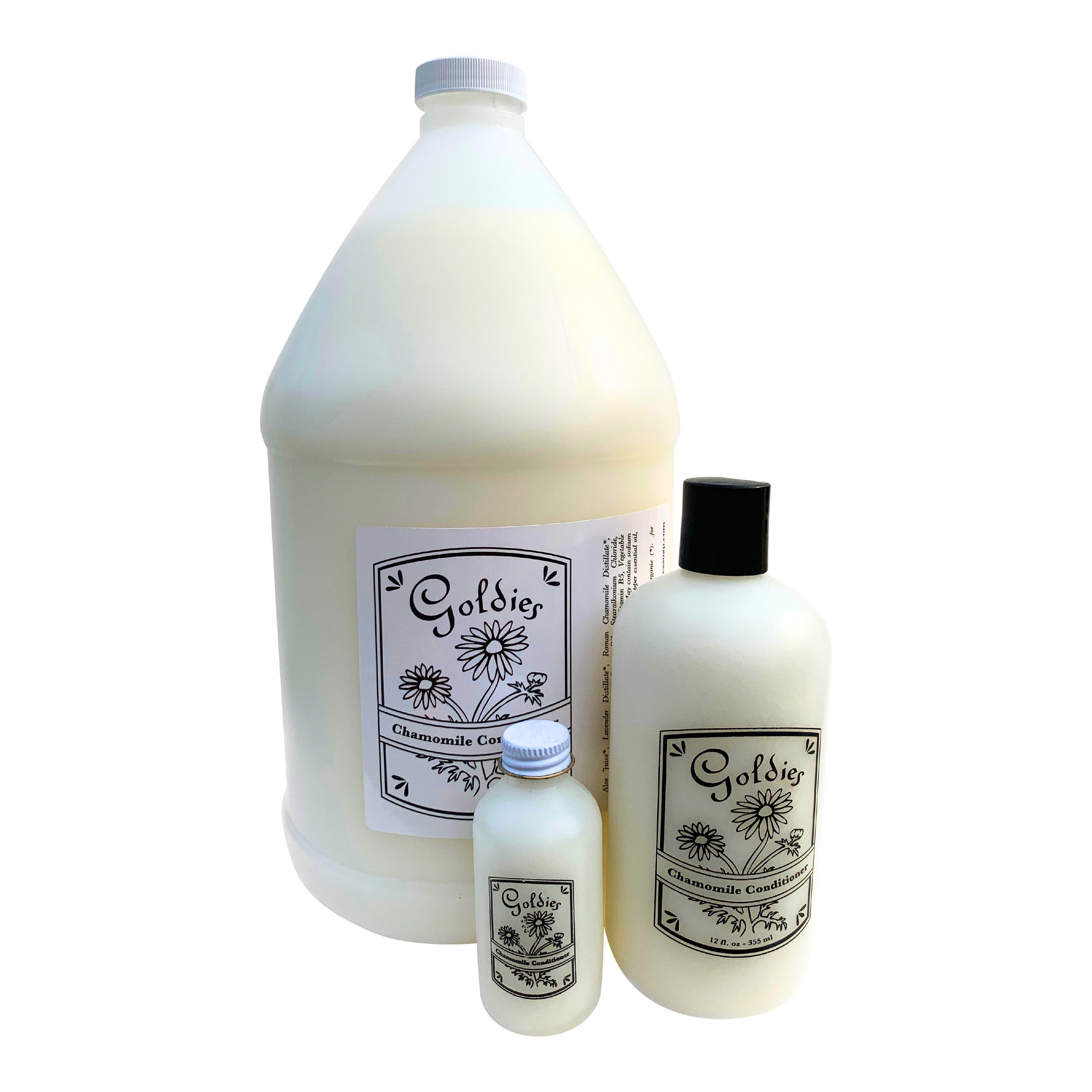 Chamomile Conditioner
 Chamomile Conditioner fortifies hair, enhancing natural highlights. Willow bark extract is anti-inflammatory and antiseptic, cooling and soothing with Aloe juice. Floral waters provide a nourishing and refreshing rinse to our conditioner with Provitamins and Wheat Proteins for a soft bright shine.
Perks: Shine ~ Enhance Natural Highlights ~ Scalp health ~ Herbal extracts  ~ 
Application: After wash, massage conditioner into hair from scalp to ends. Allow to rest as desired, rinse. 
Fragrance:  Woods ~ Calming ~ Faint flower  🌼
Ingredients: lavender distillate, roman chamomile distillate, cetearyl alcohol, peg 40, castor oil, stearalkonium chloride, phenoxyethanol, hydrolyzed wheat protein, pro-vitamin B5, vegetable glycerin, rosehip seed oil, willow bark extract, essential oils of black pepper, lemon and lavender
*Paraben free, colorant free, phthalate free, sulfate free, vegan, nut free, gluten free