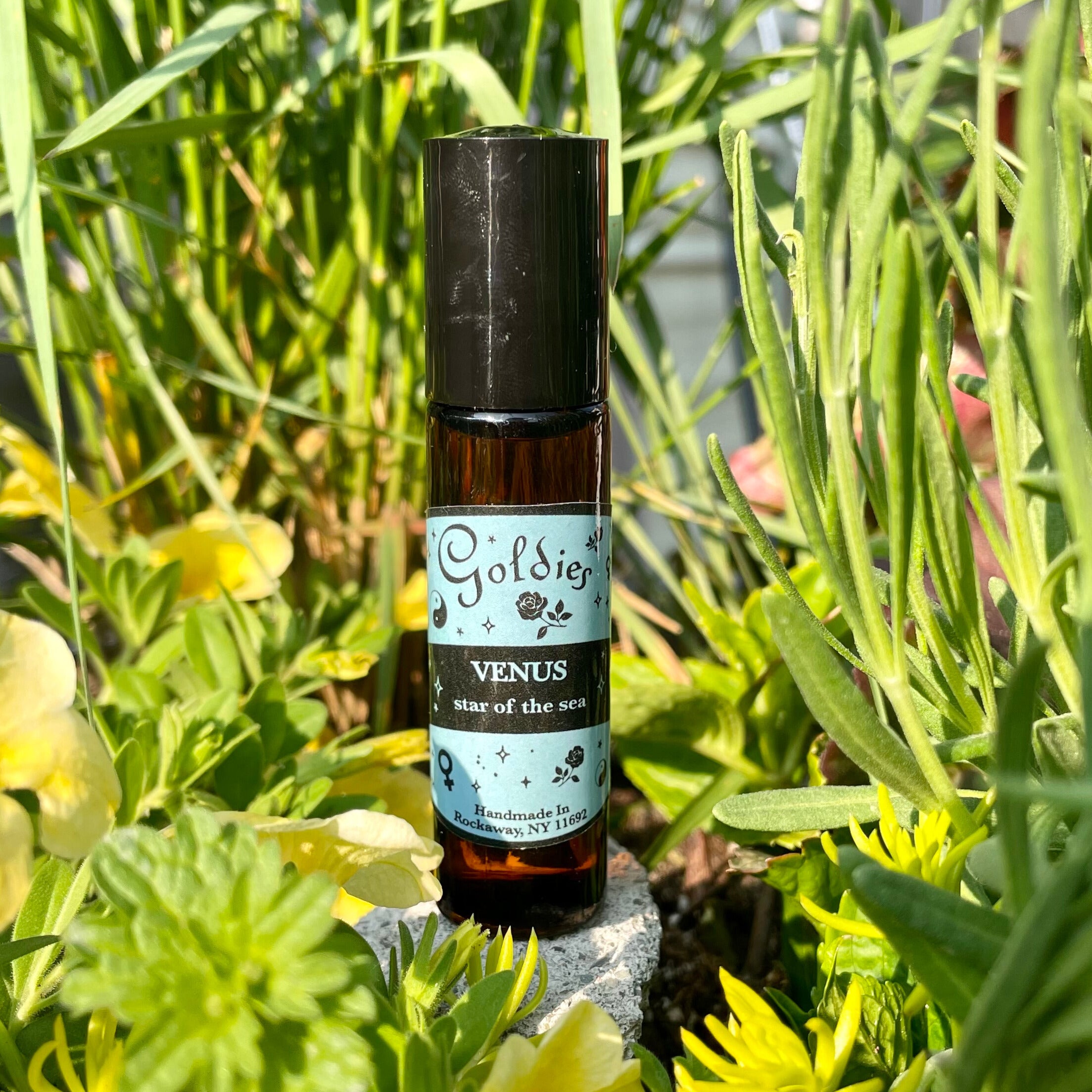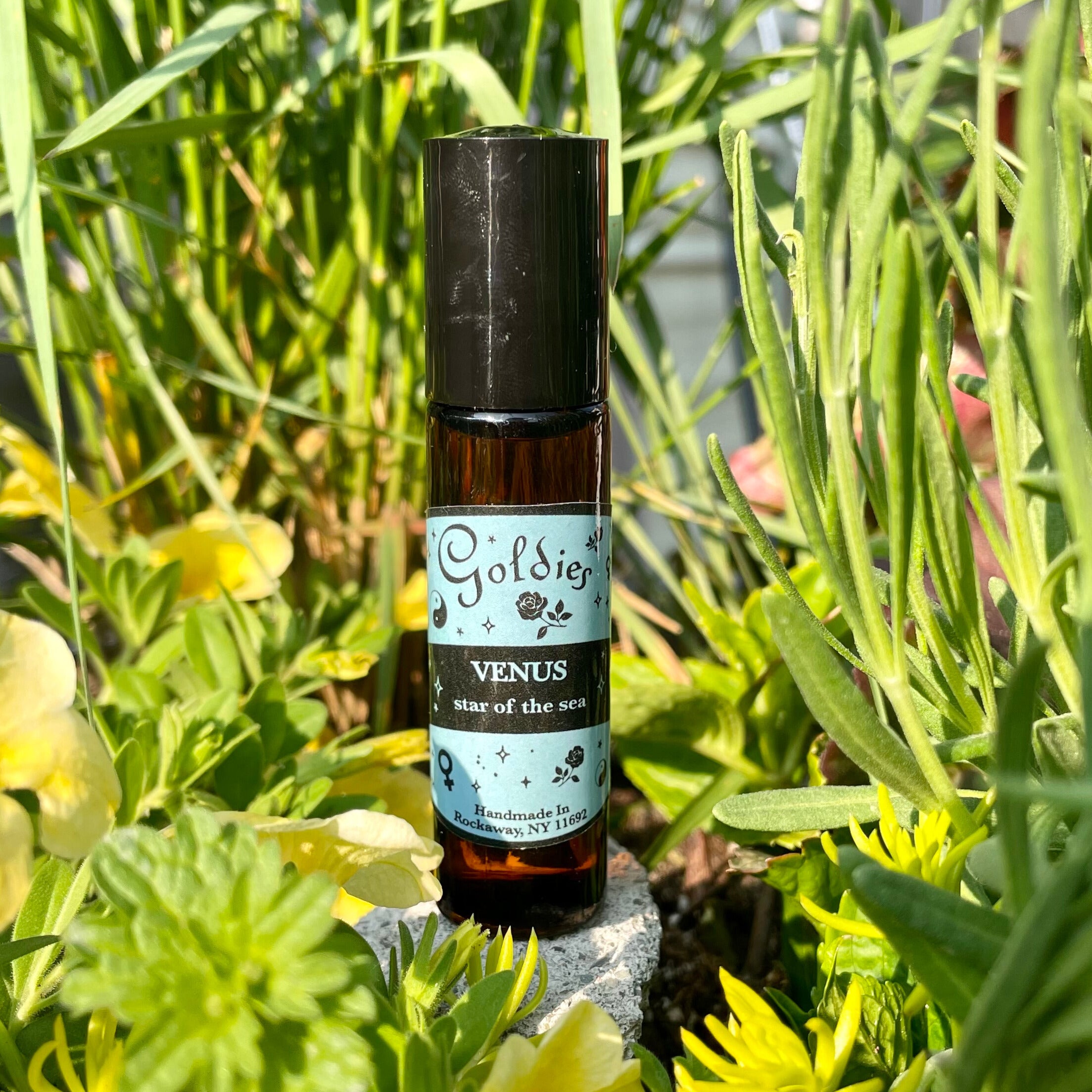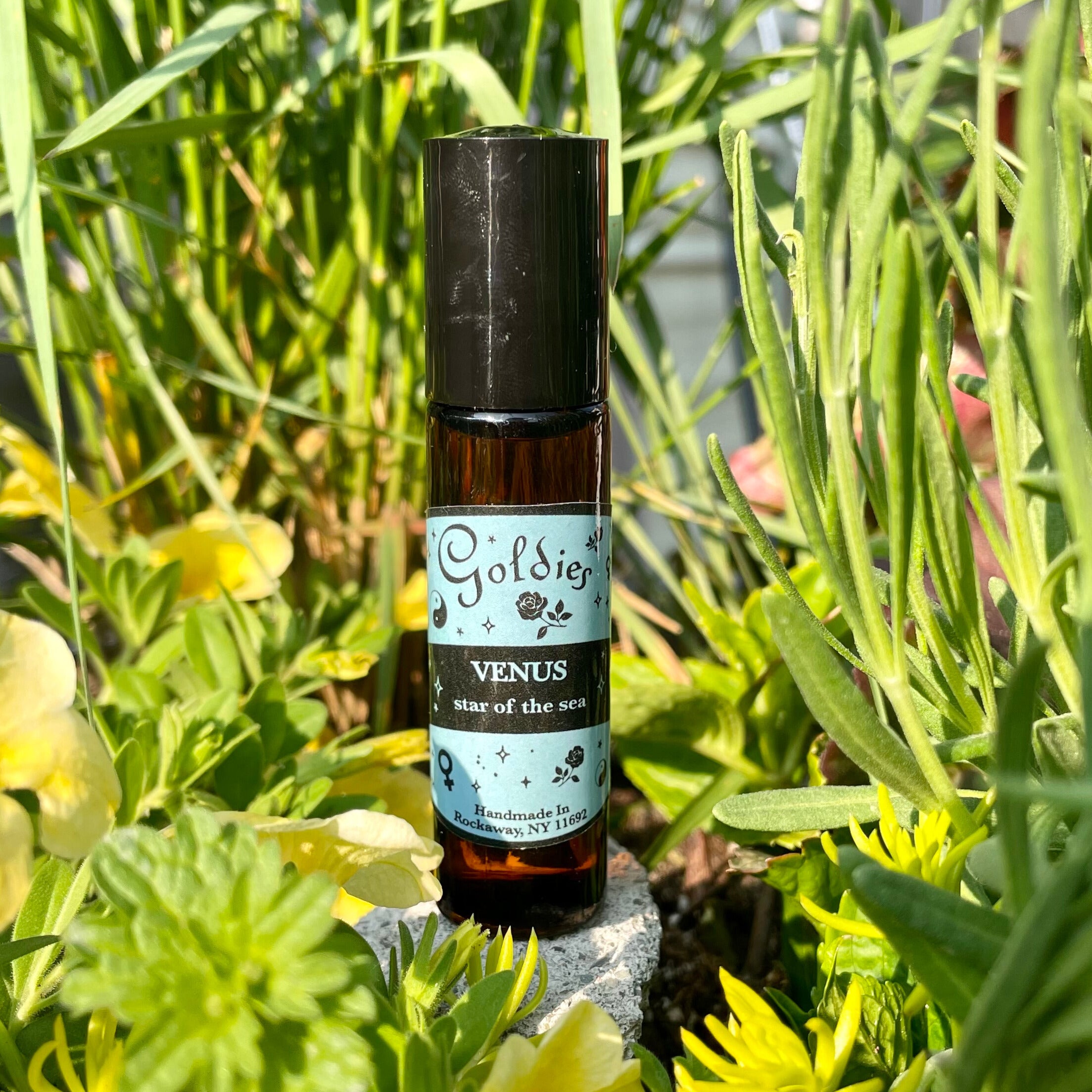 Venus Perfume Oil
Venus Perfume Oil is a blend of beach days and incense. A sun kiss, a dream weaver. 
Perks:
Beach vibes ~ Aromatherapy ~ Unisex 
Application:
Carry wherever you go and roll on for a hint of scent. Blends well with other Goldies scents. Roll on wrists and inhale for a tropical trip.
Fragrance: 
Coconut ~ Amber ~ Deep  
Ingredients: sweet almond oil, essential oils of labdanum, benzoin, vanilla, ylang ylang, vetiver, and coconut parfum
*
Paraben free, colorant free, phthalate free, sulfate free, vegan, nut free, gluten free