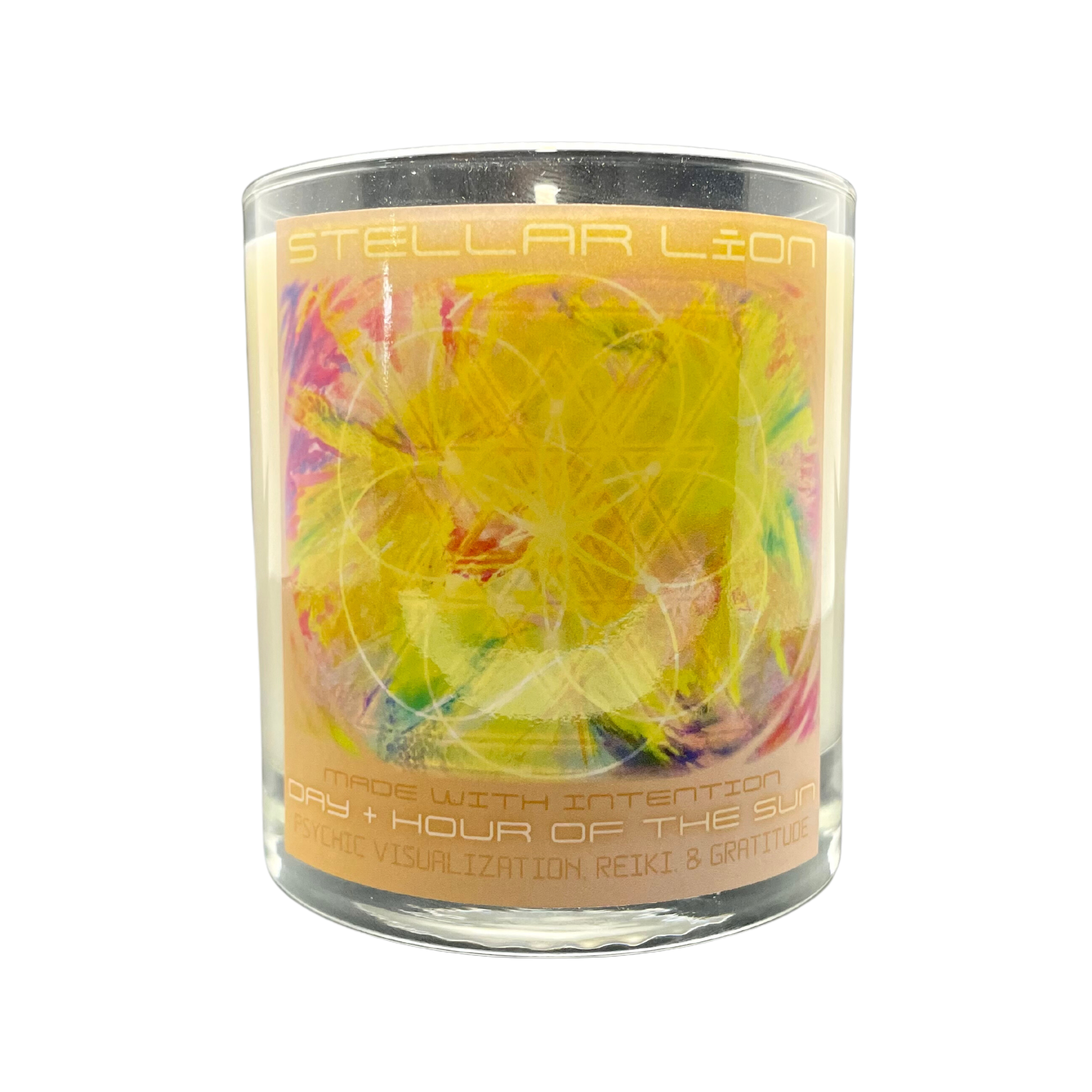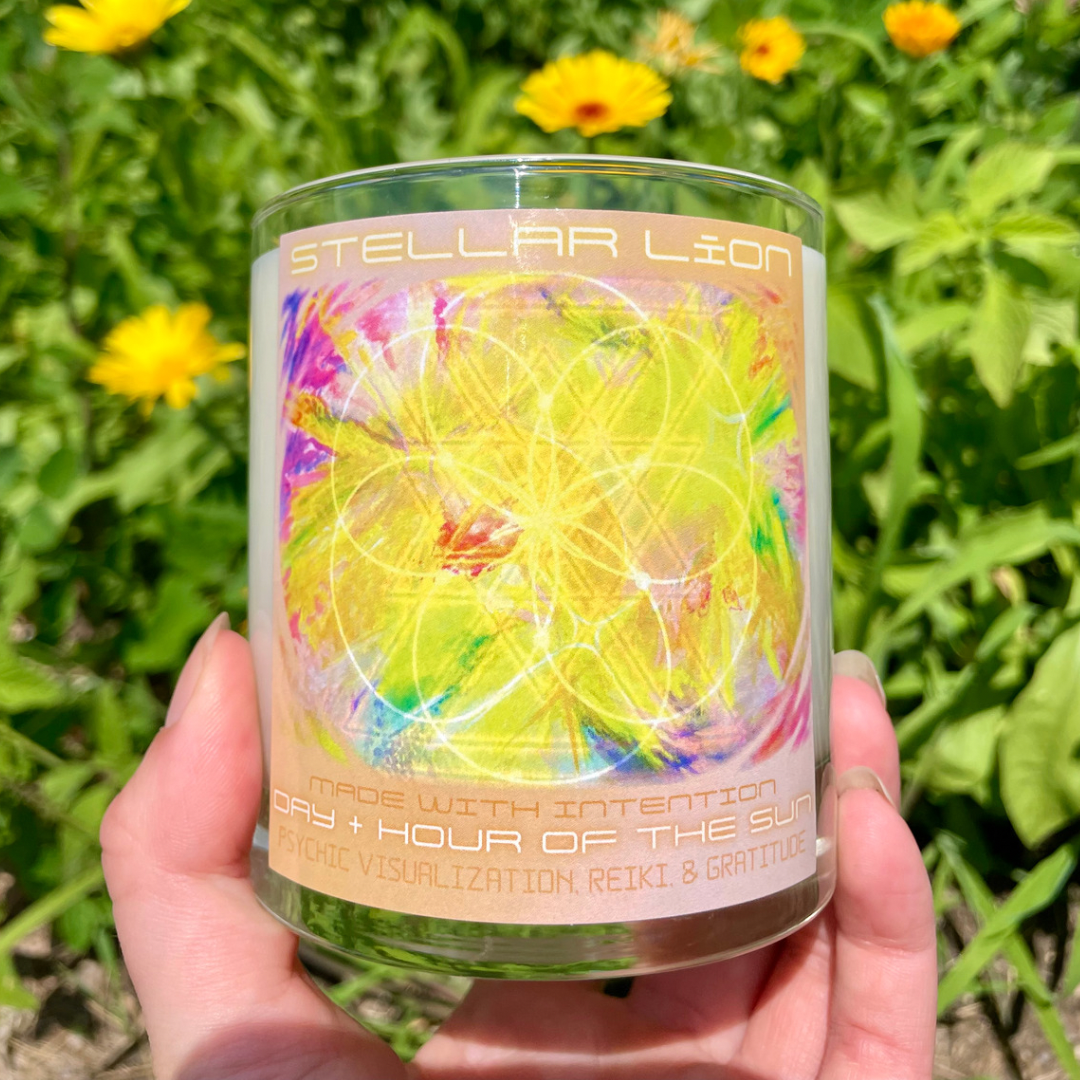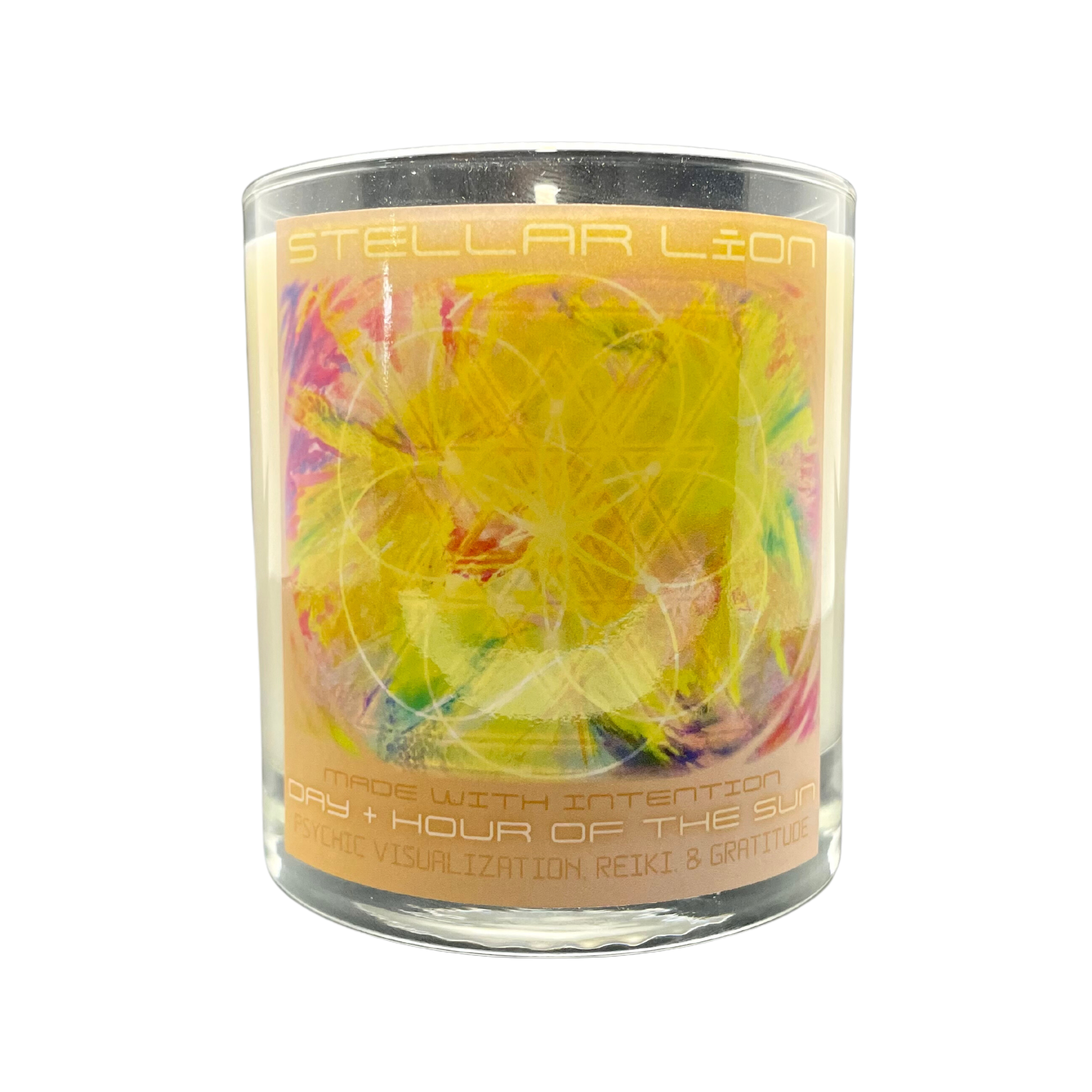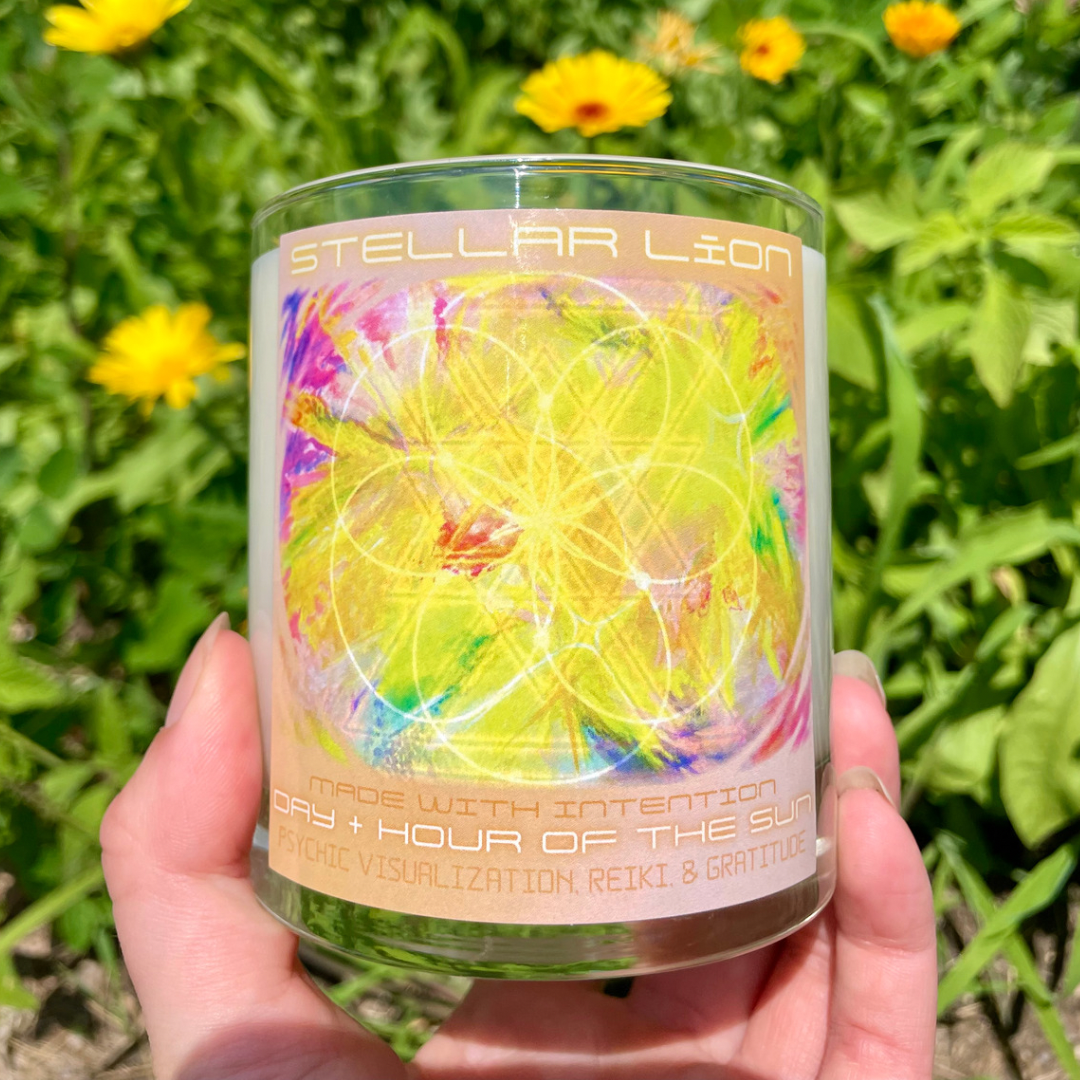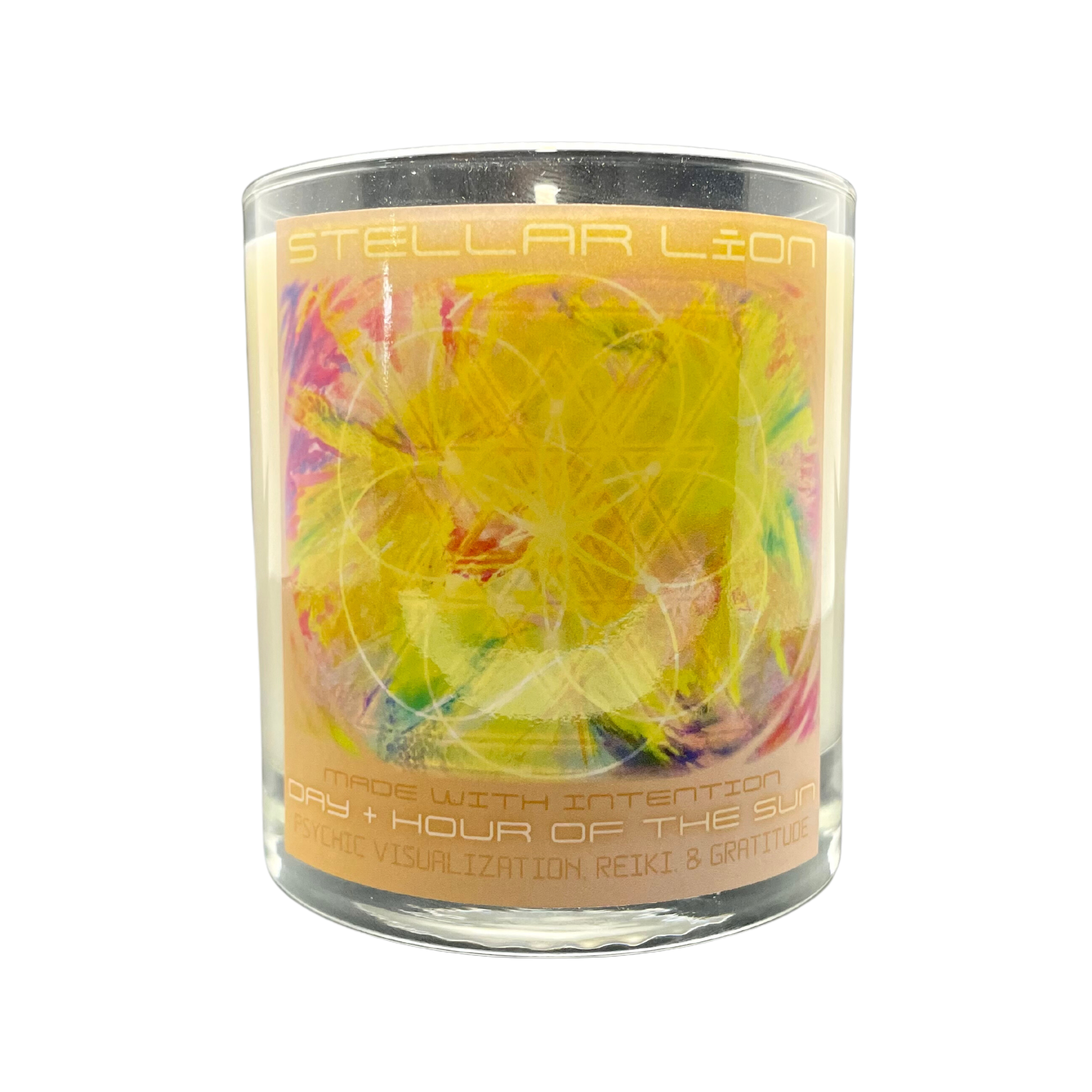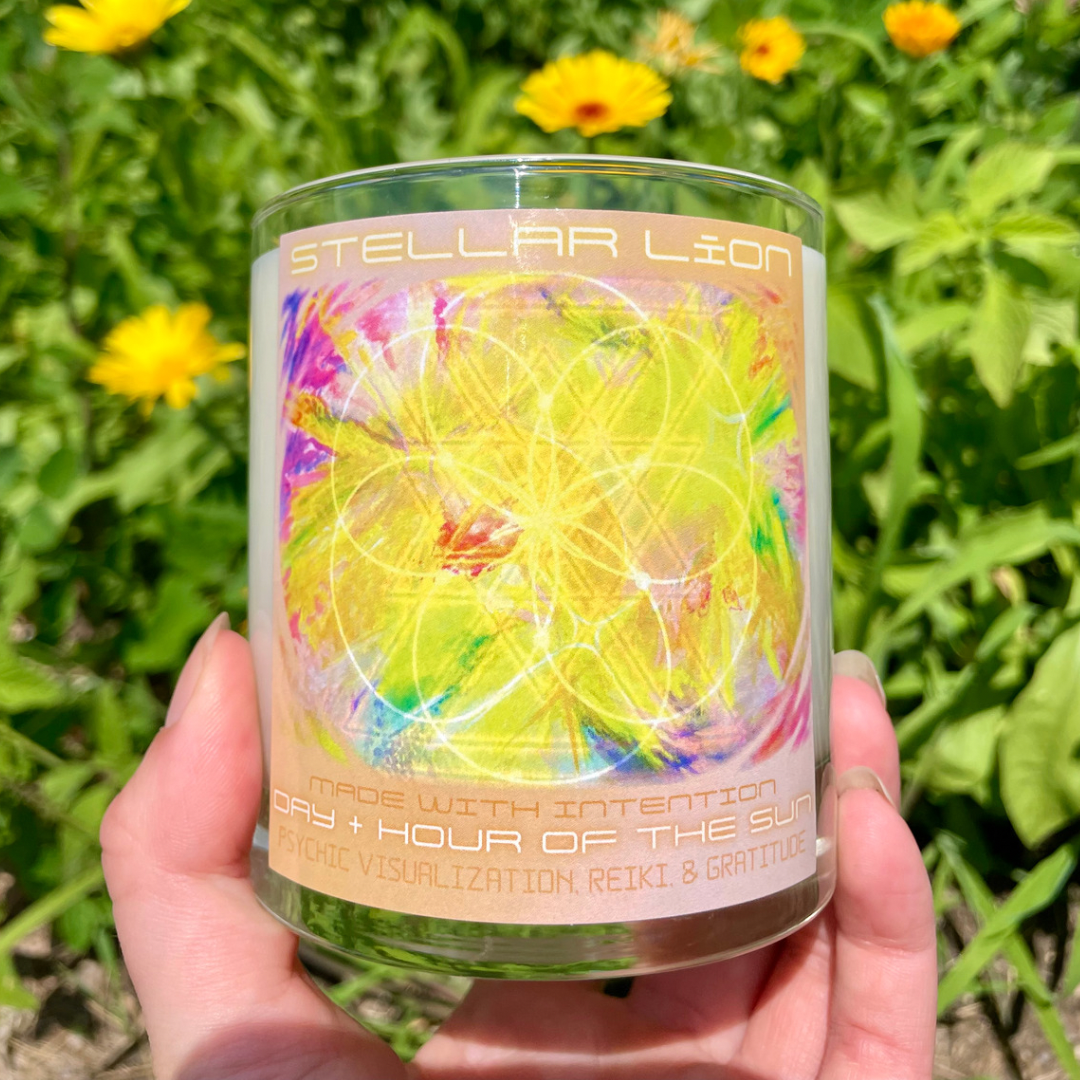 Stellar Lion ~ August Candle Club ~ Limited Edition
My Candle Club collaboration this month is an energetic Leo ♌️ sunny spell for stepping into your authentic self. 
Katia created art for the candle under a new moon during the day and hour of the sun.
Catherine wrote a passage to guide us (also on day, an hour of the sun) and astrologically, elected a potent solar election window, with which to infuse the candles, with solar power, Reiki and psychic visualization.
Liz and I poured the candles on the day of the sun as instructed by our astrologists and they are made with
Ginger ~ Rosemary ~ Lemon and Orange
to bring aromatherapy power to our group intention 💛
Read on about my collaborators this month and our full candle passage HERE
"Be a bit extra, surrender to childlike wonder, be unapologetically bold, make choices that indulge your heart, have candor and courage. Let's embark on an August of serendipity, adventure and joyful presence. May the road rise to greet you and may the Sun shine warm upon your face. Rawr."
~ Catherine