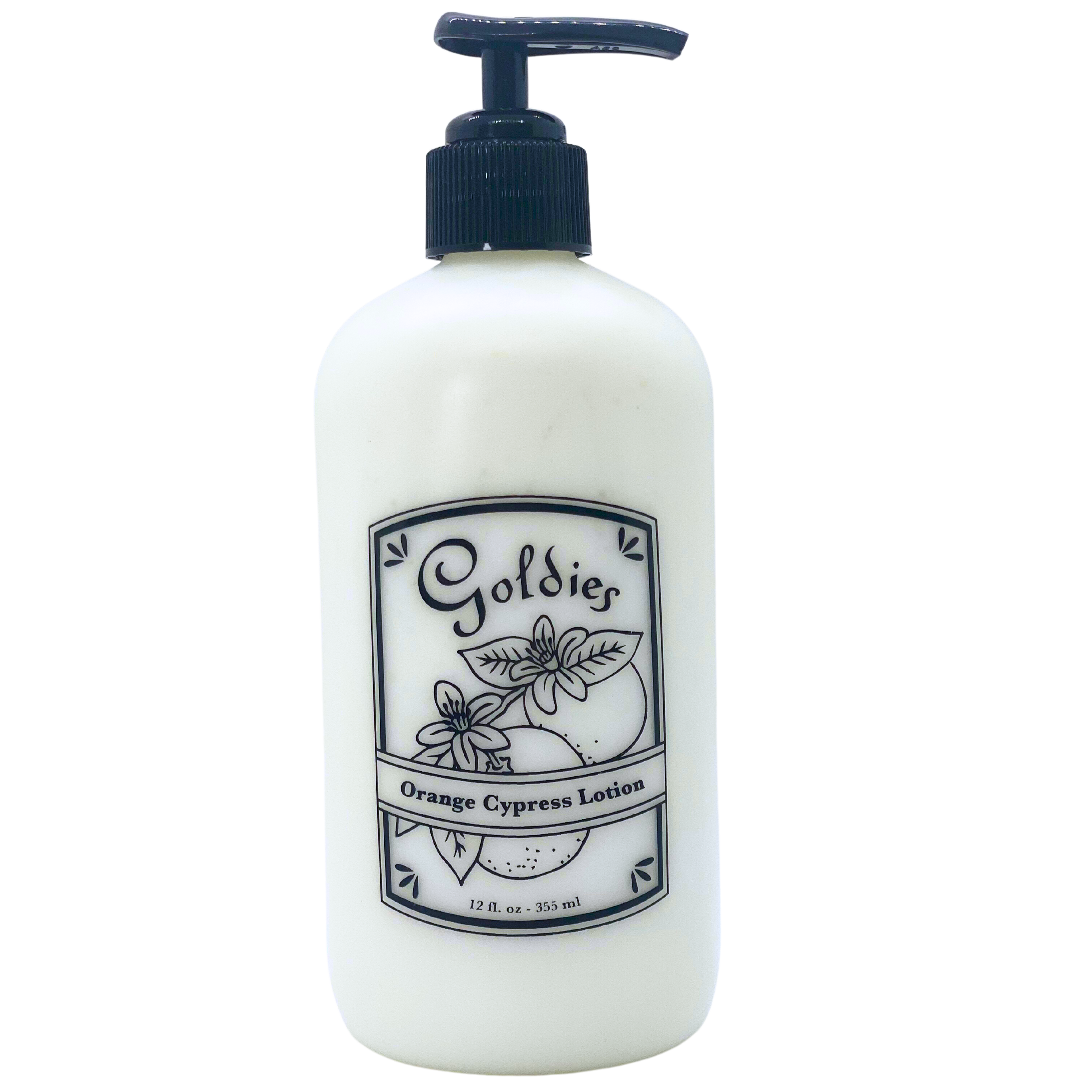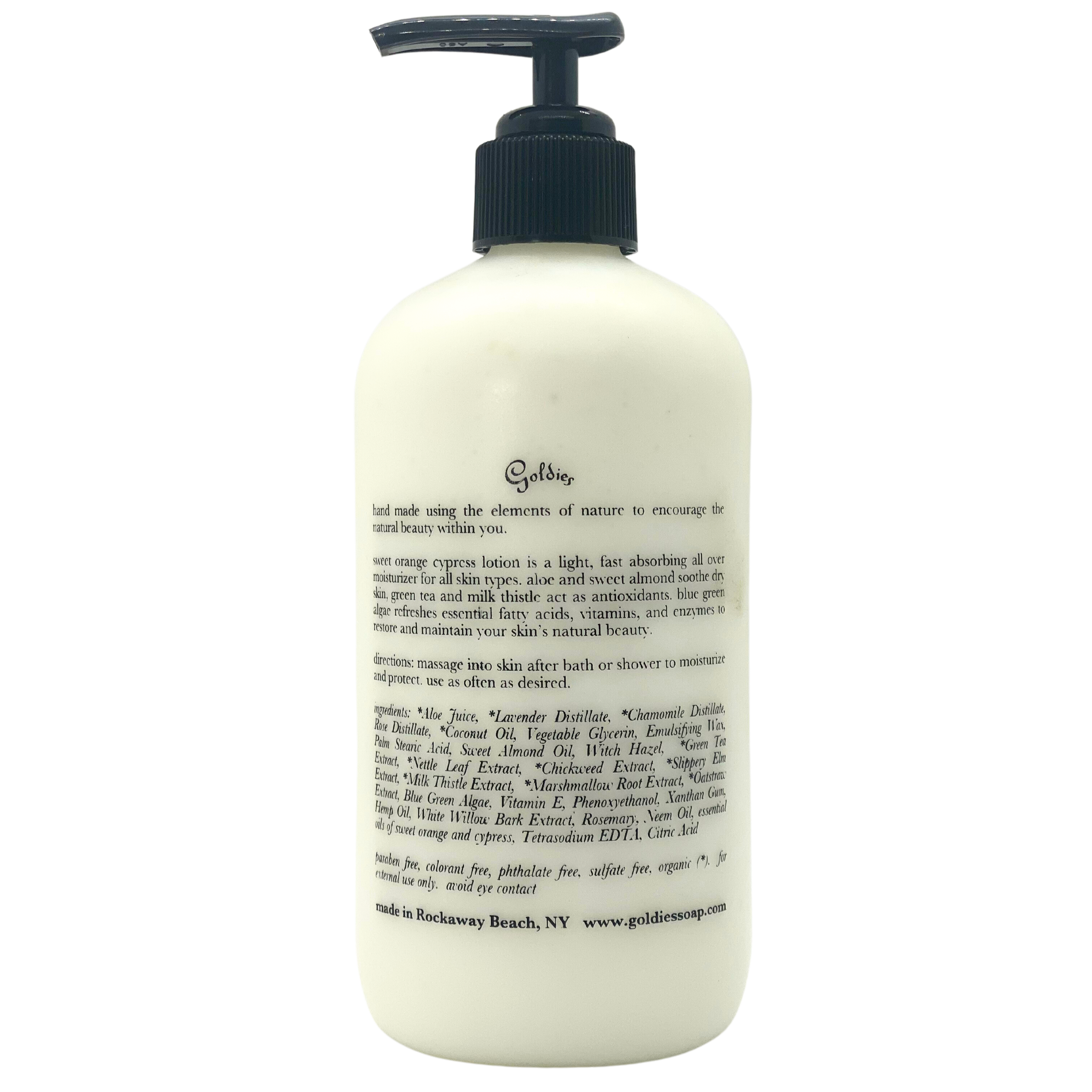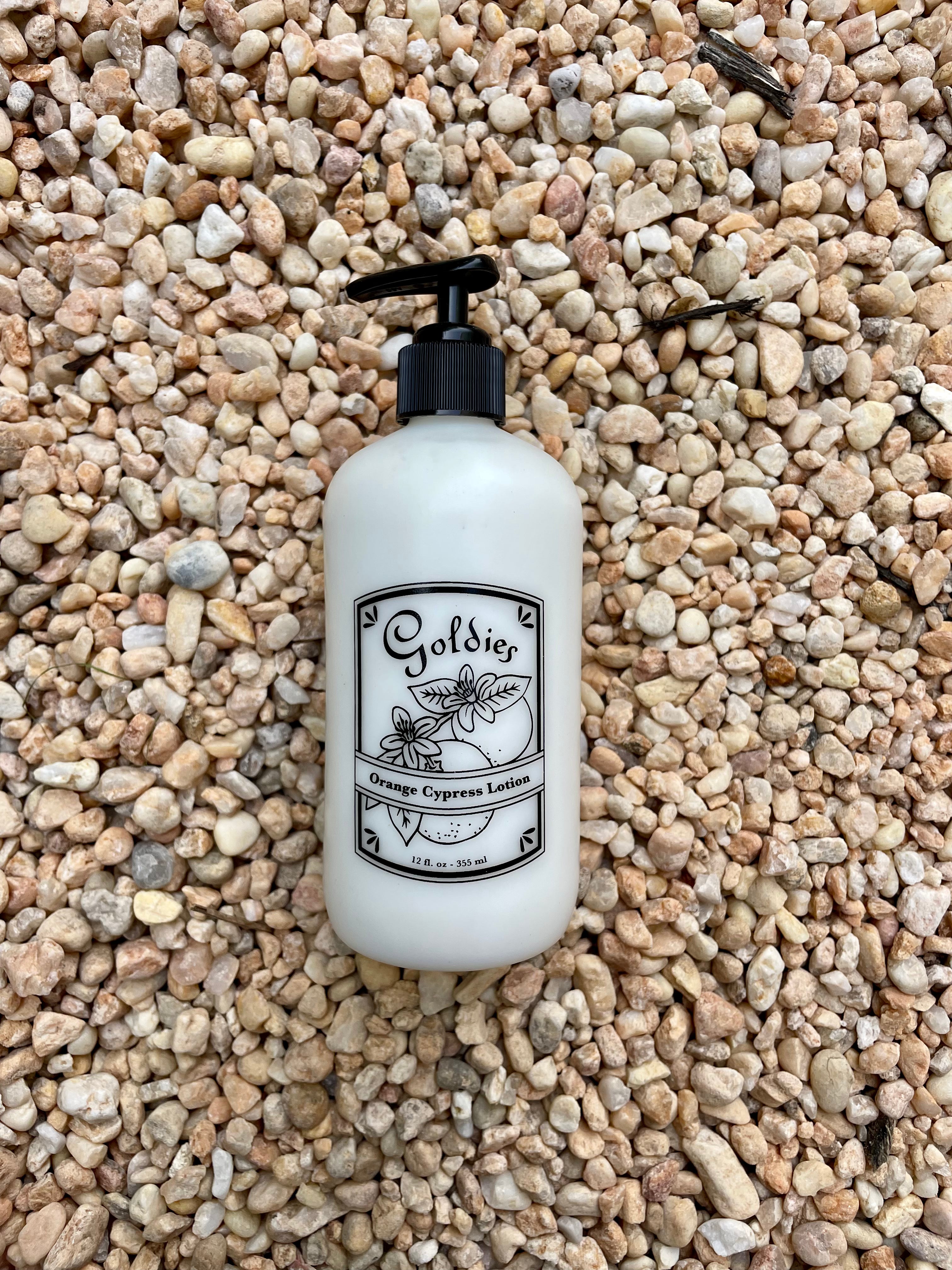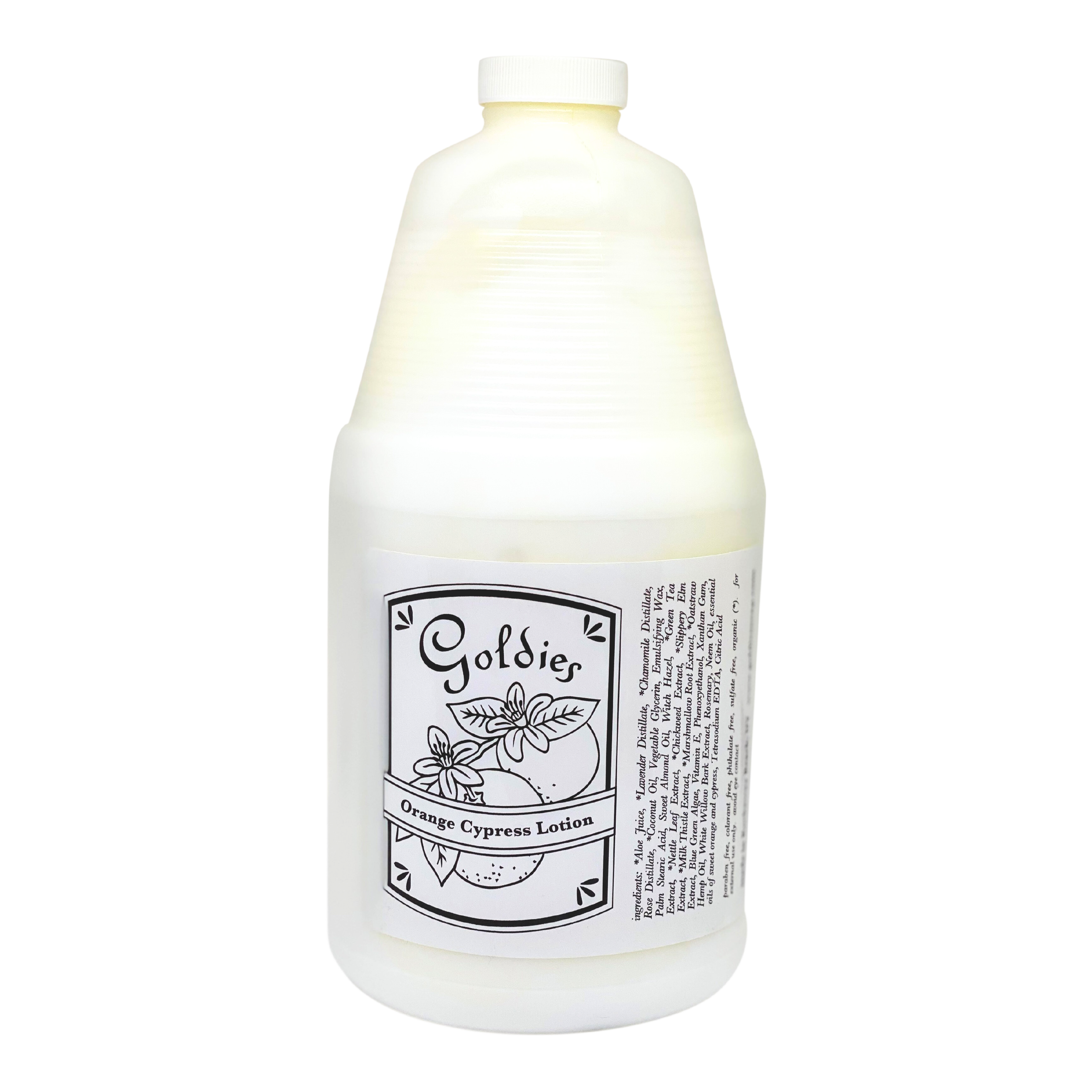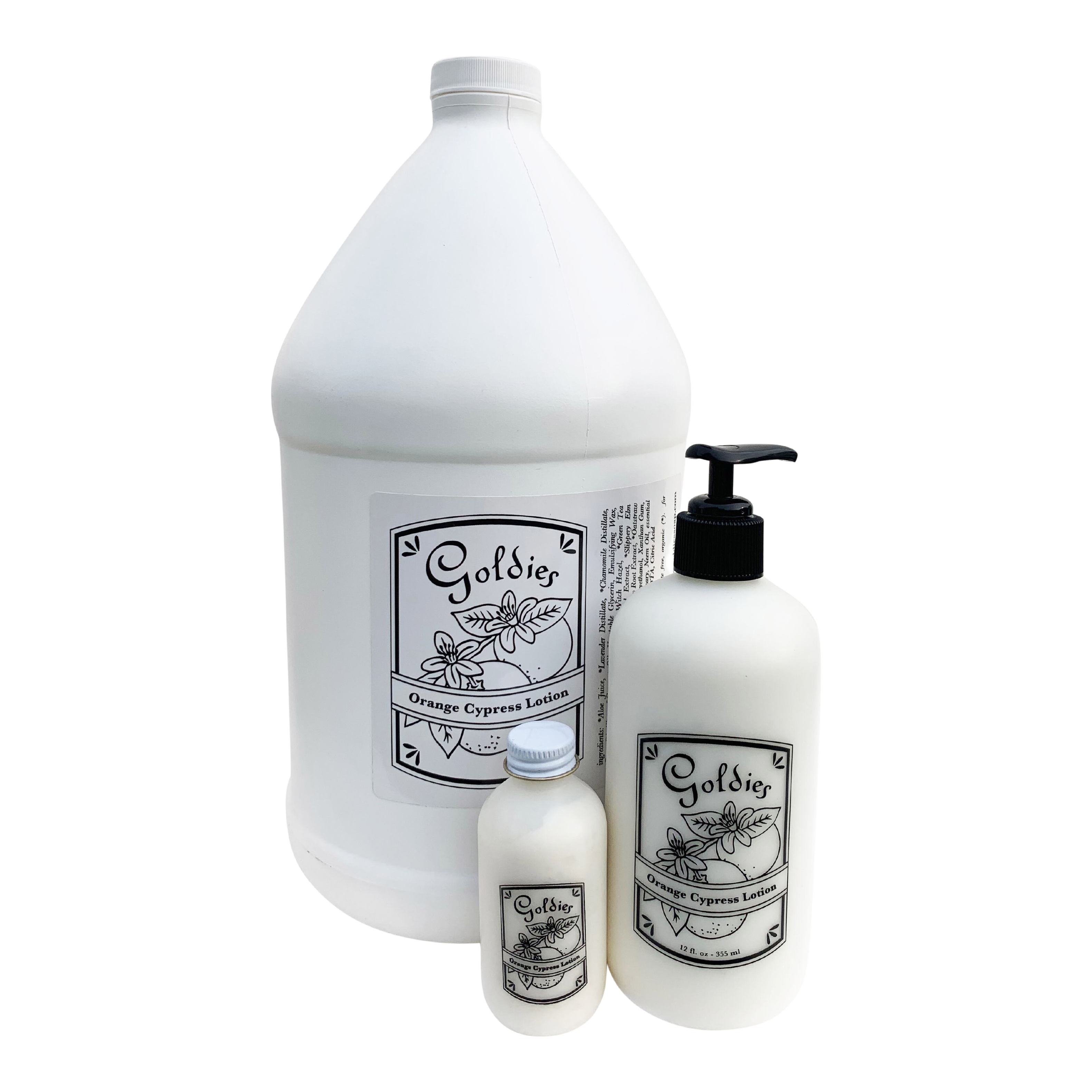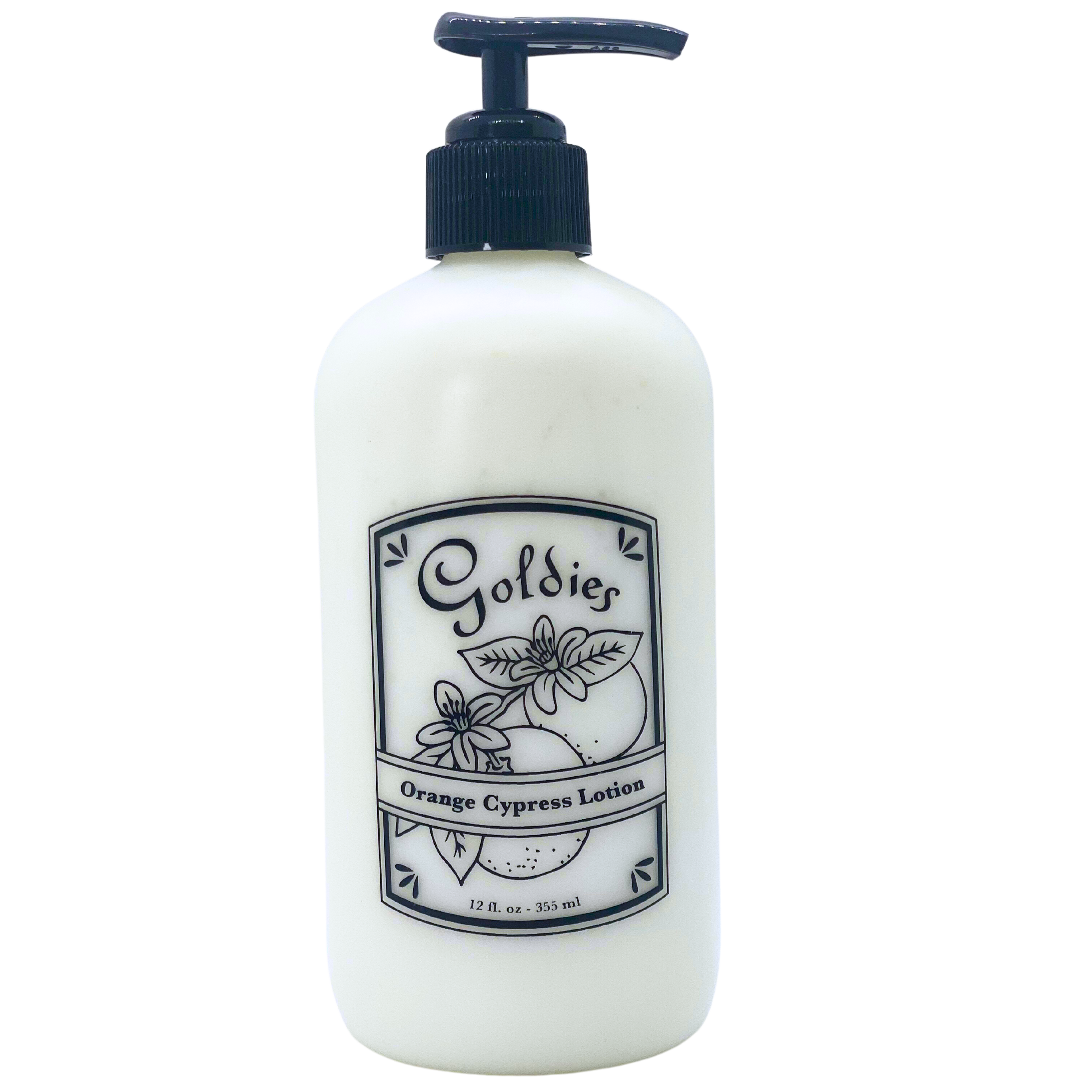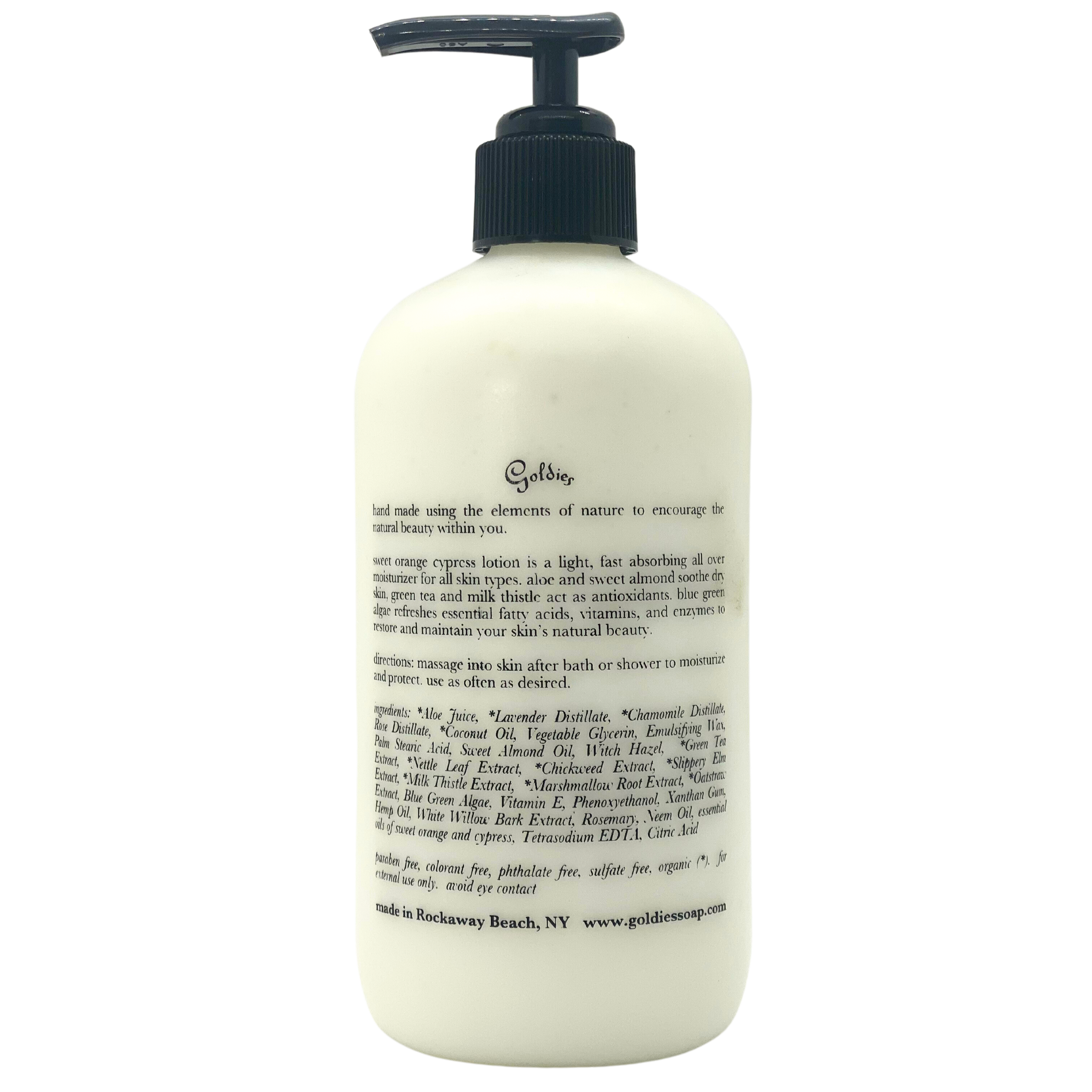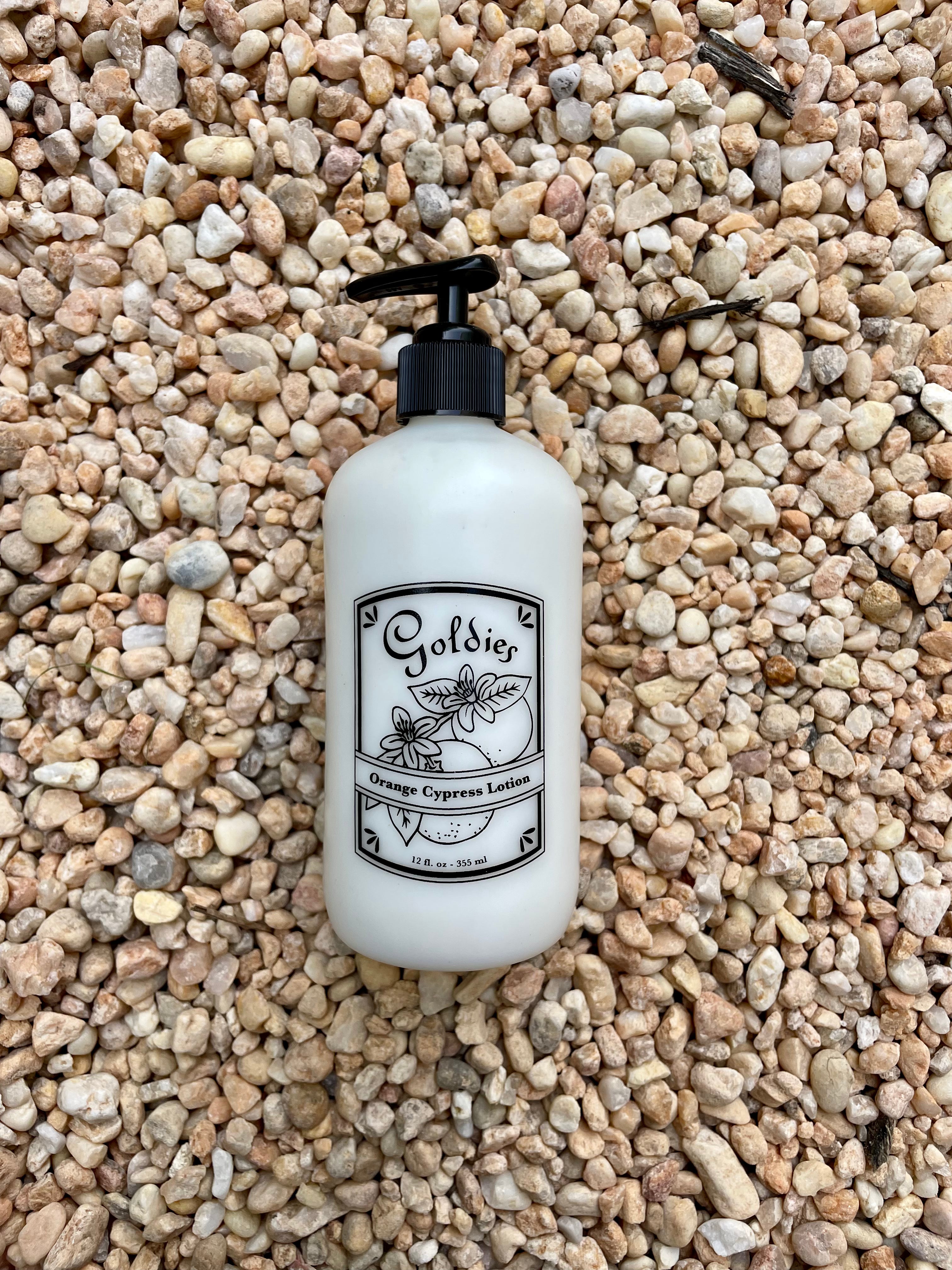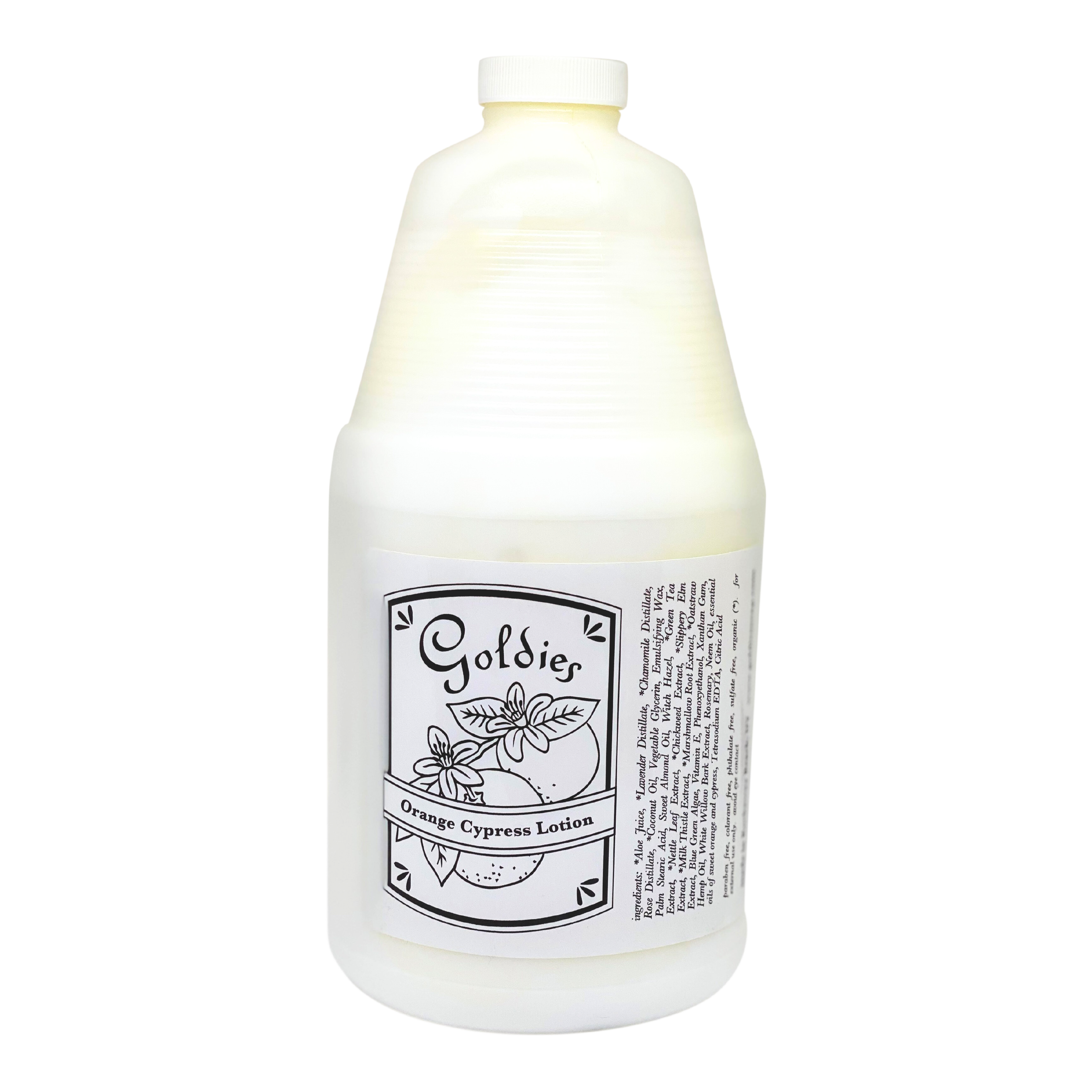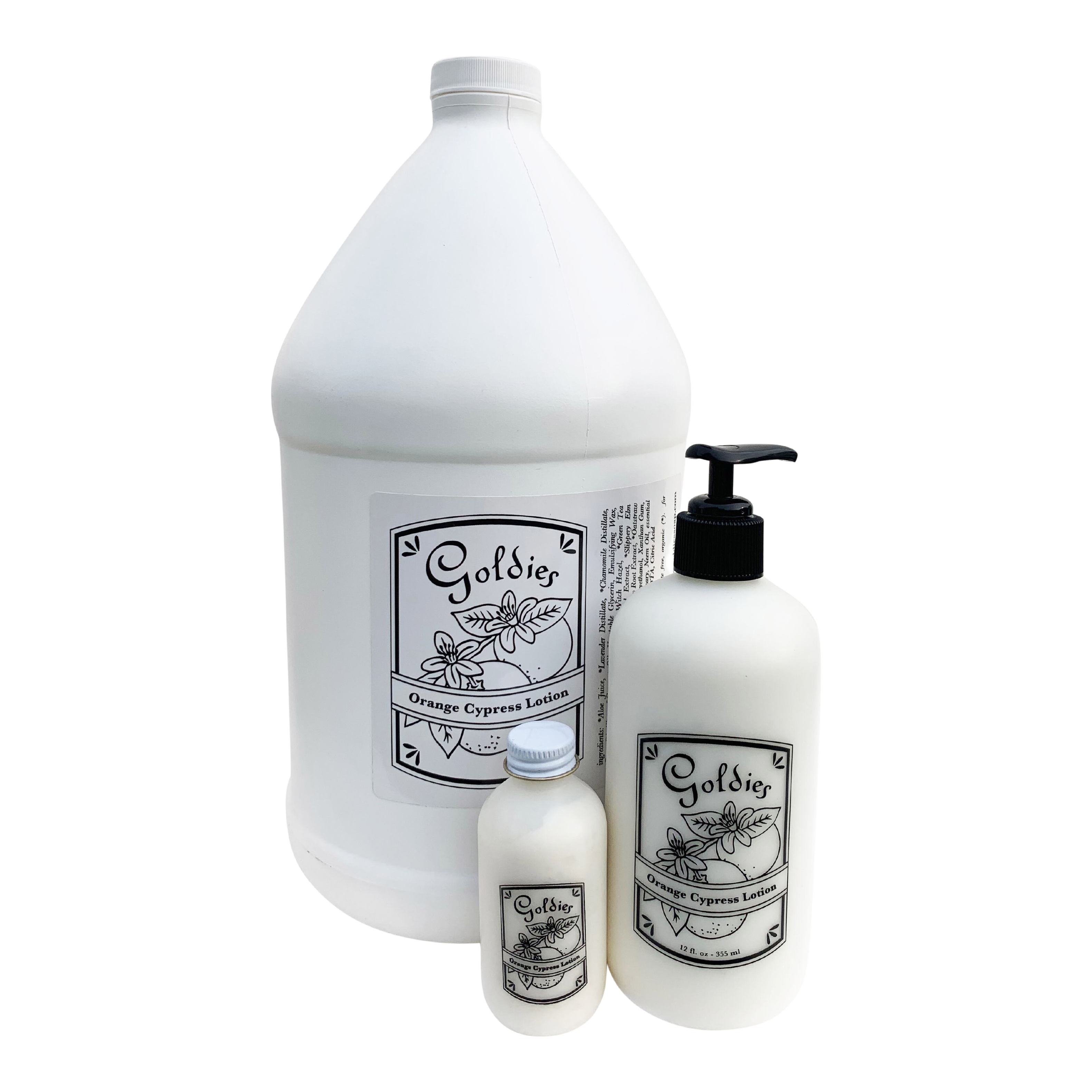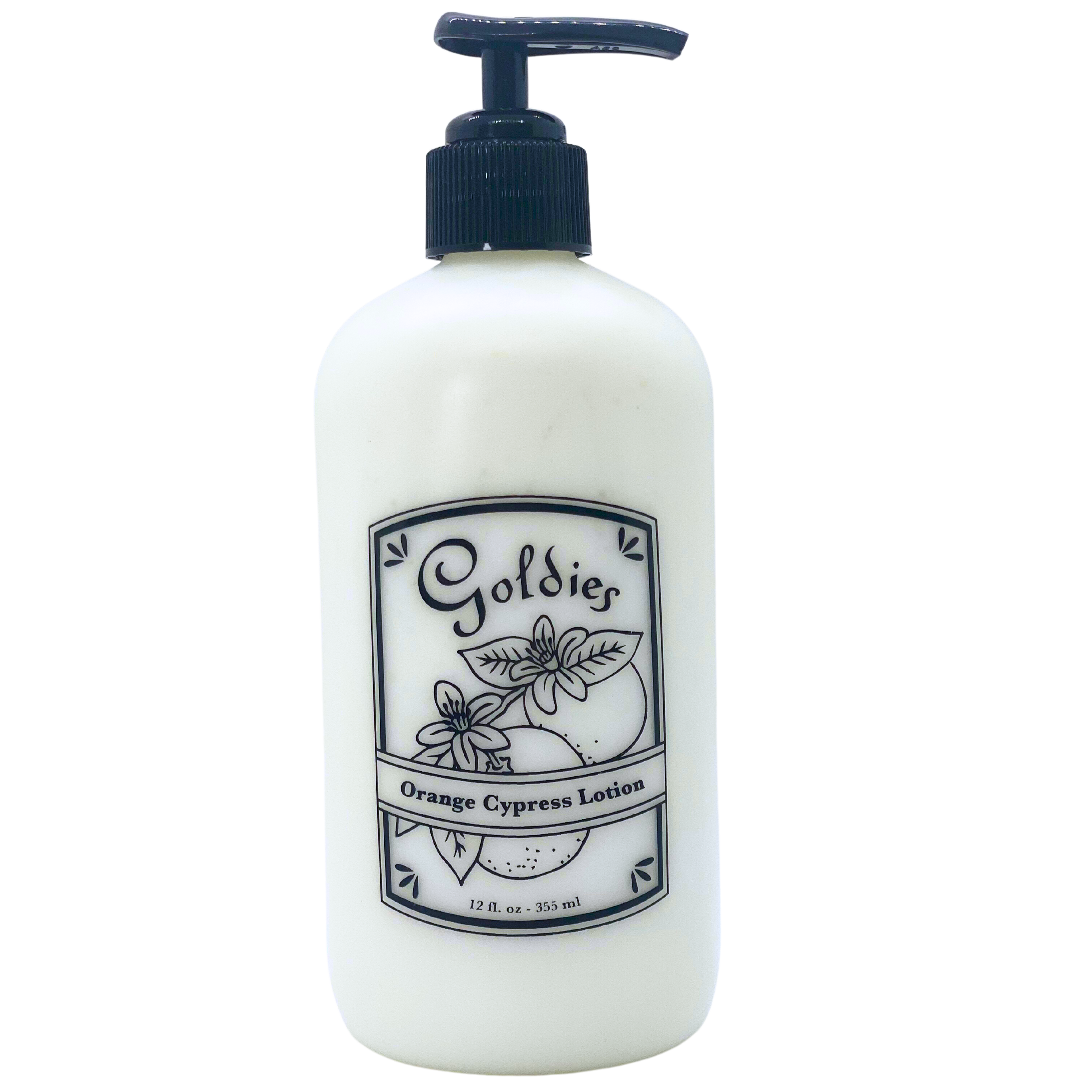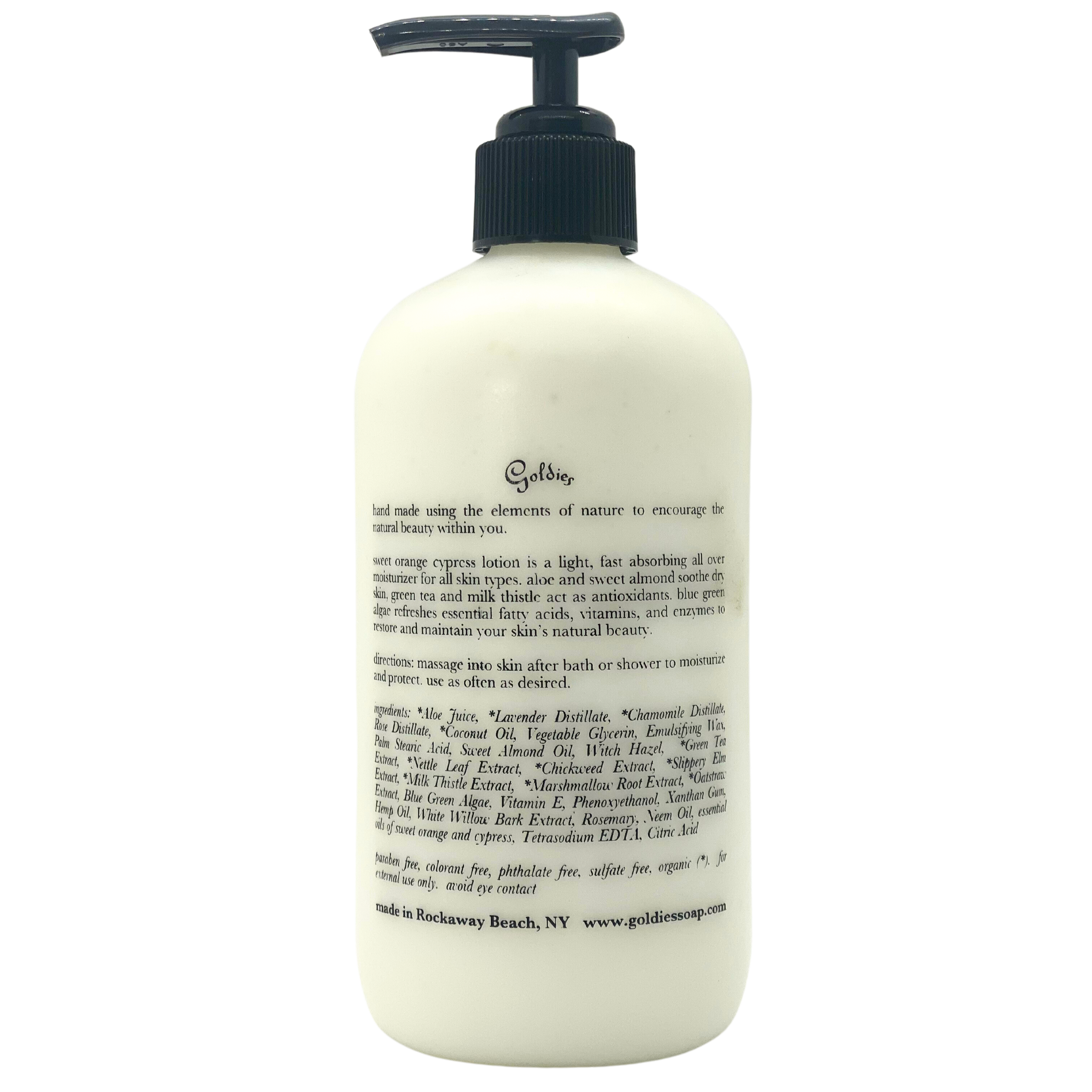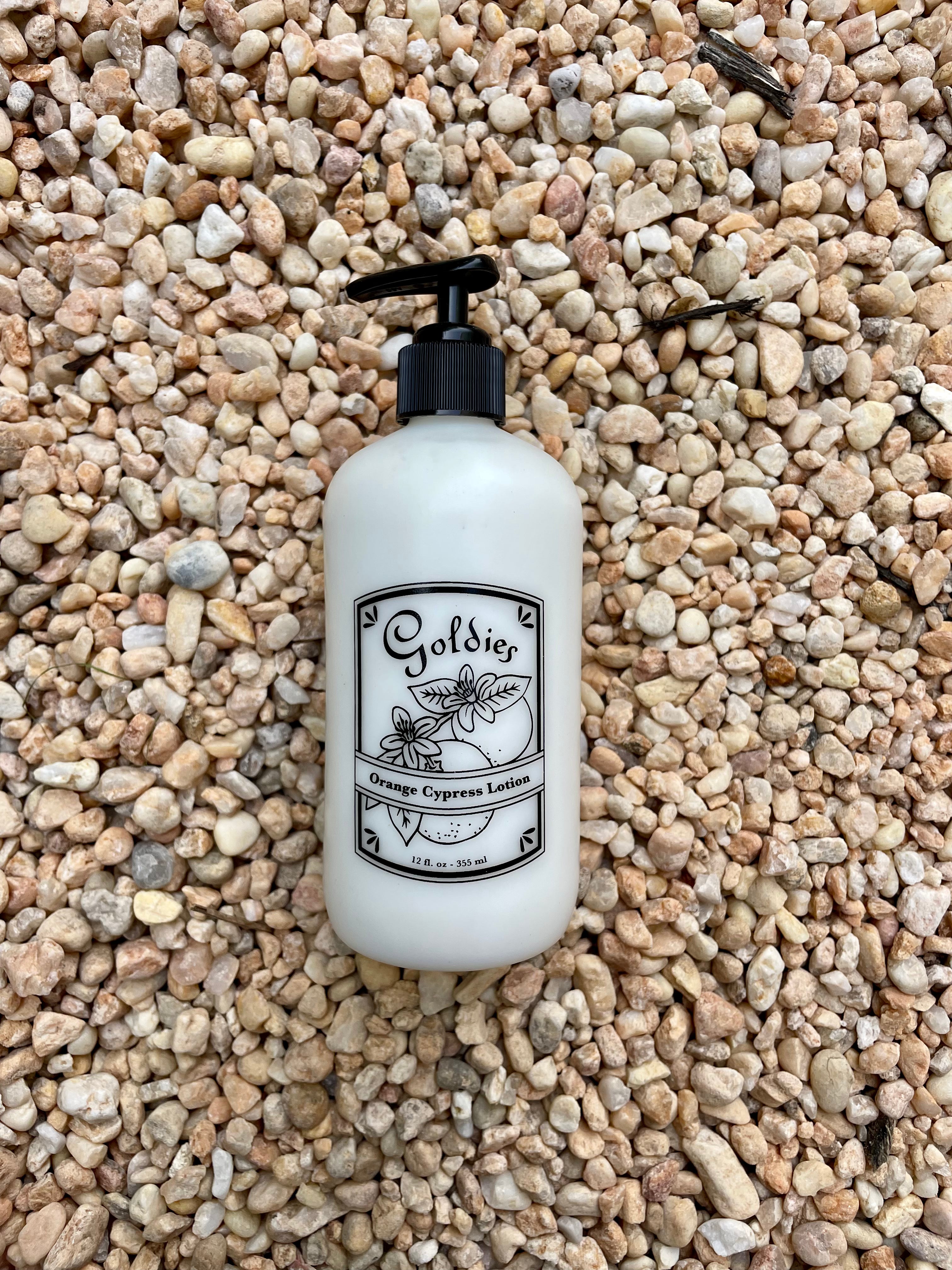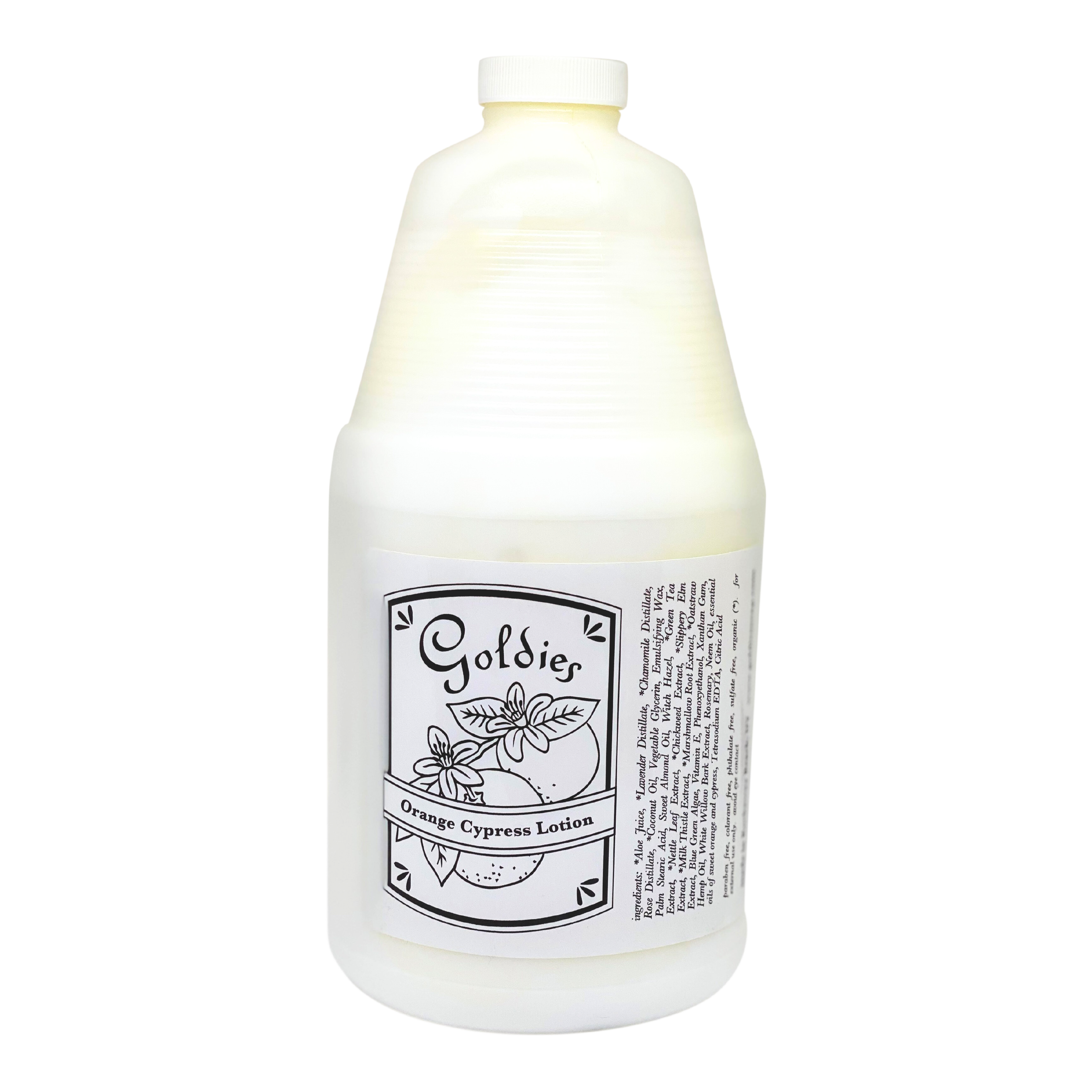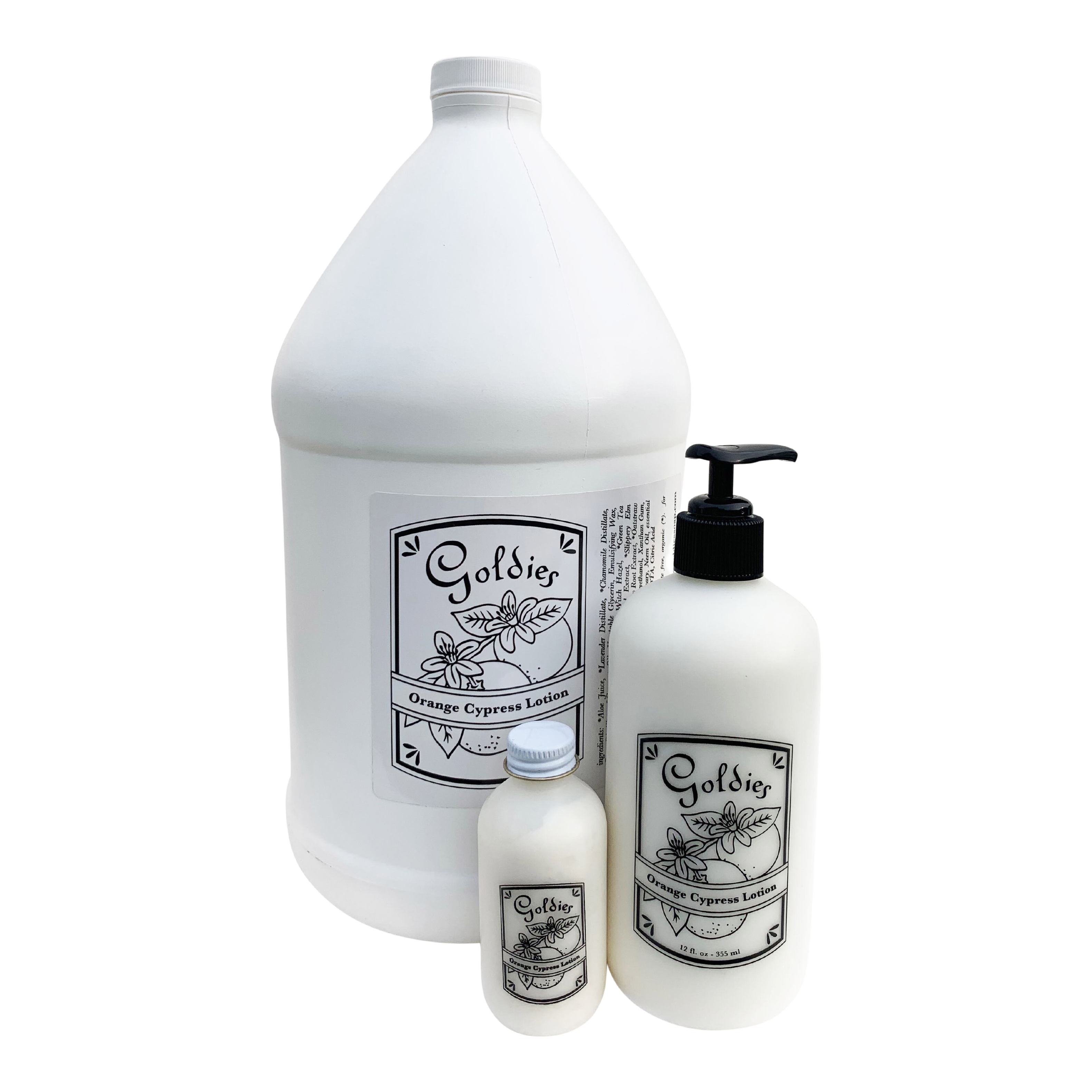 Orange Cypress Lotion
Orange Cypress Lotion is a light, fast absorbing, all over moisturizer for all skin types. Aloe and Sweet Almond soothe with  herbal extracts to replenish skin with exceptional silky moisture and a light touch that soaks in fast and leaves skin soft and smooth with a gentle citrus scent. 
Perks:
 Aloe ~ Botanical ~ Refillable bottle ~ Fast absorbing ~ Unisex
Application:
 Use liberally all over as much as desired. Great for face and body.
Fragrance: 
Woods ~ Citrus  
Ingredients: aloe leaf juice, distillates of lavender, roman chamomile, and rose, coconut oil, glycerin, emulsifying wax, stearic acid, sweet almond oil, witch hazel, extracts of green tea, nettle leaf, chickweed, slippery elm, milk thistle, marshmallow root, oatstraw, and blue green algae, vitamin e, phenoxyethanol, xantham gum, hemp seed oil, extracts of white willow bark and rosemary leaf, neem seed oil, alcohol, Tetrasodium EDTA, and essential oils of sweet orange and cypress
*Paraben free, colorant free, phthalate free, sulfate free