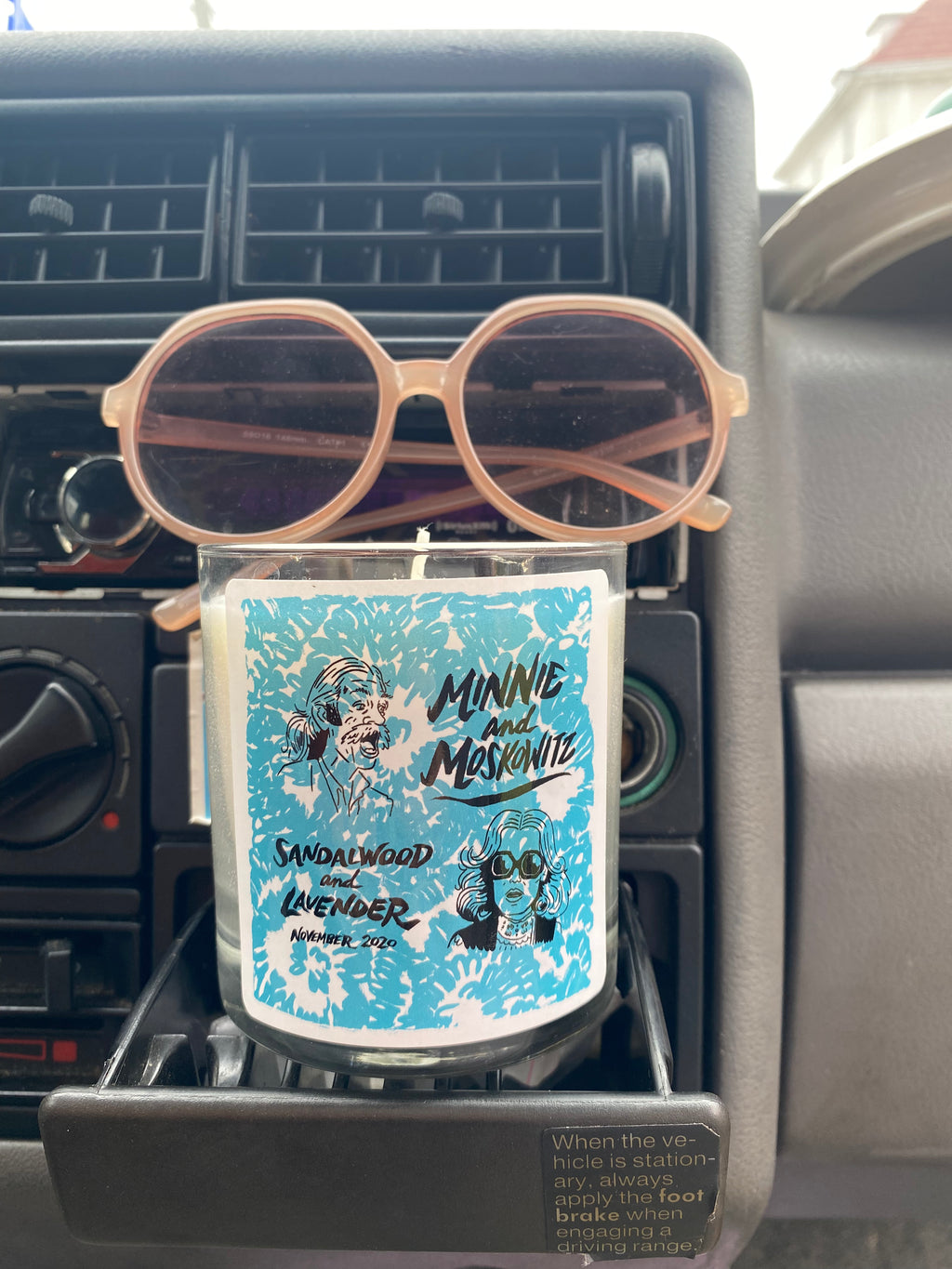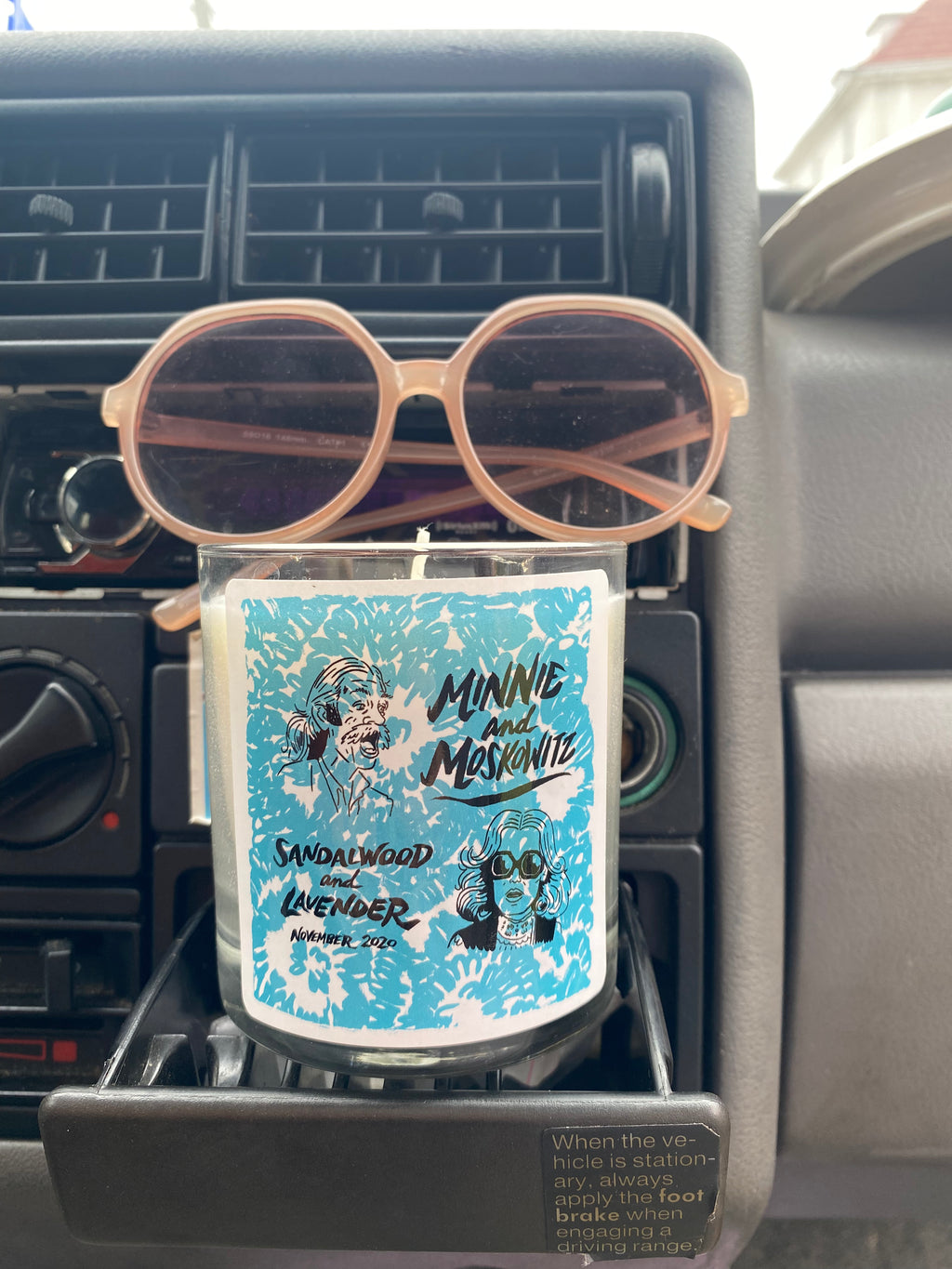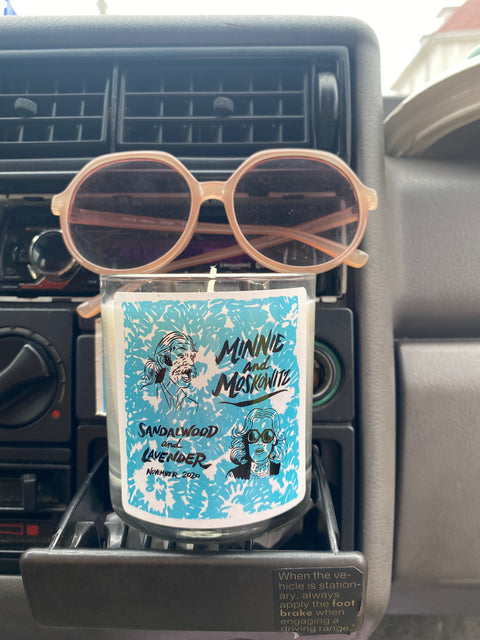 November Candle Club ~ Minnie & Moskowitz ~ Limited Edition

💠November is my favorite month, and my birth month.
In this 43rd year around the sun, I decided to bring back an old favorite for candle club. We created this candle in memory of my first Fall in NYC in 2003. This is my 20th anniversary! Our inspiration was
 "Minnie and Moskowitz", a film from 1971 by
John Cassavetes.
 Burn this candle as an homage to weirdos finding love, to NY & CA, and to friendship.
 Scent: Sandalwood & Lavender
Featured Artist: Nathan Gelgud 
Nathan Gelgud is a cartoonist and illustrator.
Lately his comics have been about mostly about movies and books for The New York Times, The New Yorker, New York Review of Books, and Hyperallergic.
His debut graphic novel, A HOUSE IN THE JUNGLE, which is not about movies or books, but about a hermit who lives in the jungle, was released by Koyama Press in 2018.
Gelgud's illustration clients include Paris Review, Nike, Penguin Random House, ESPN, New York Review of Books (NYRB Classics), BAM (Brooklyn Academy of Music), Ford Foundation, and The Believer.
He lives in South Pasadena.
Write to gelgud(at)gmail(dot)com for info and inquiries.