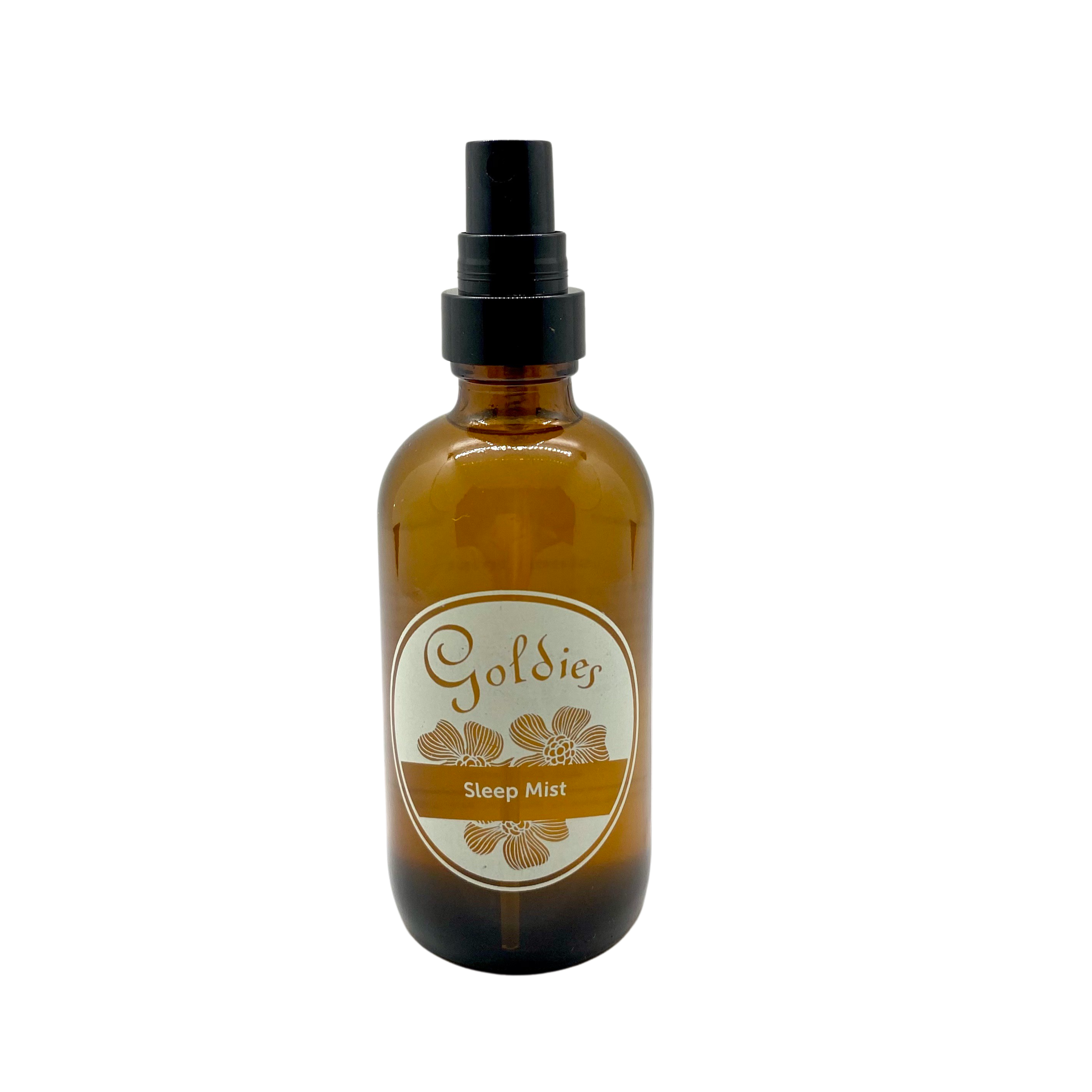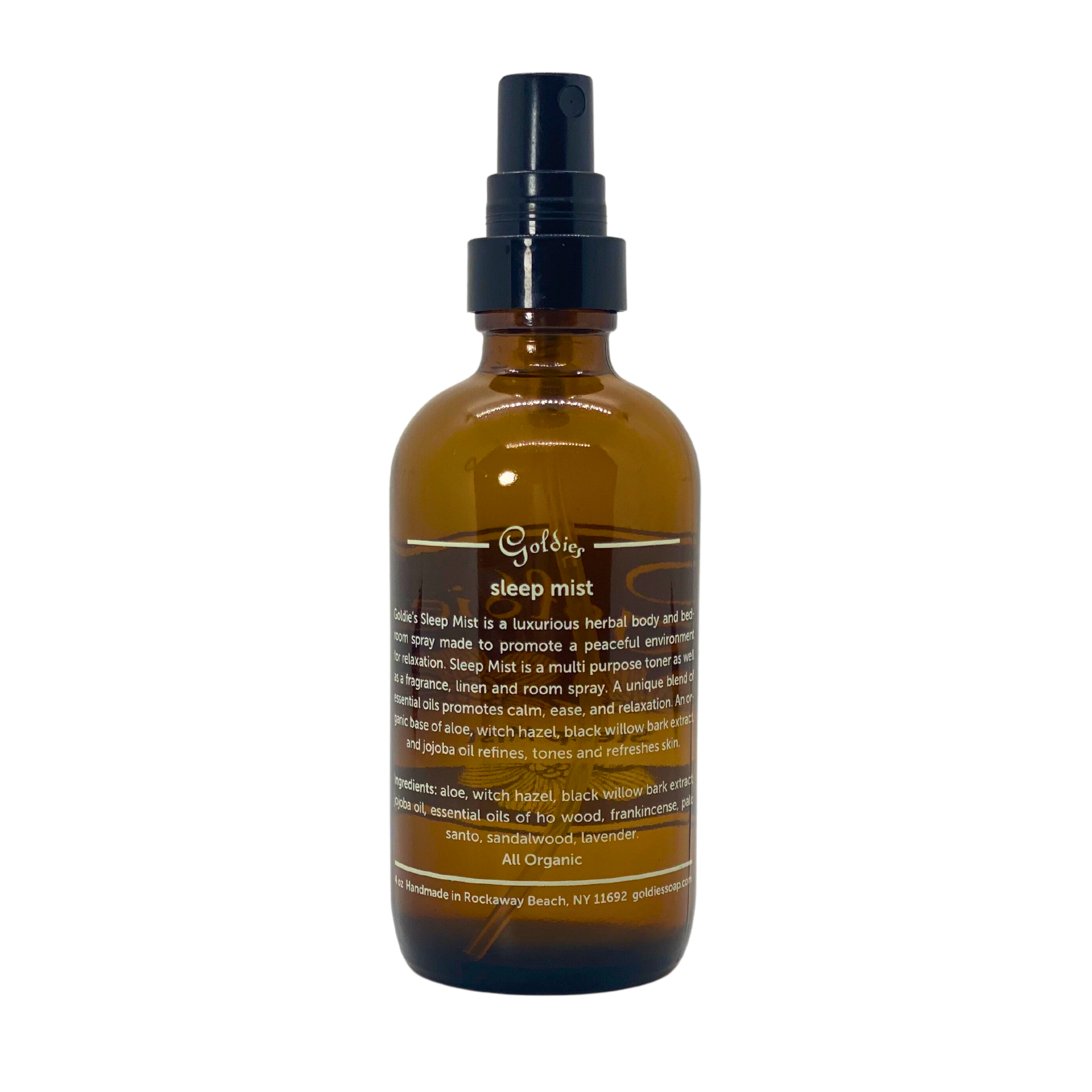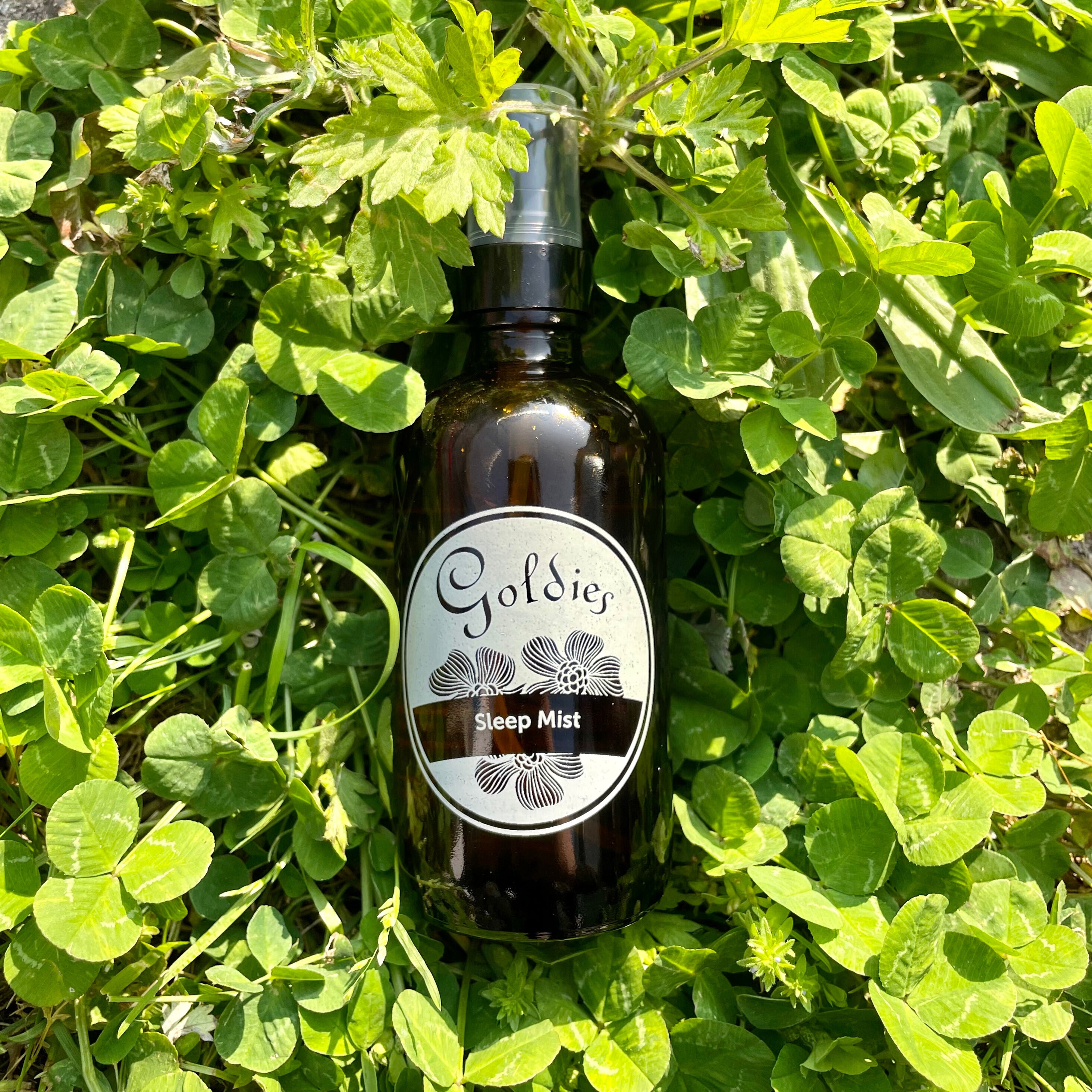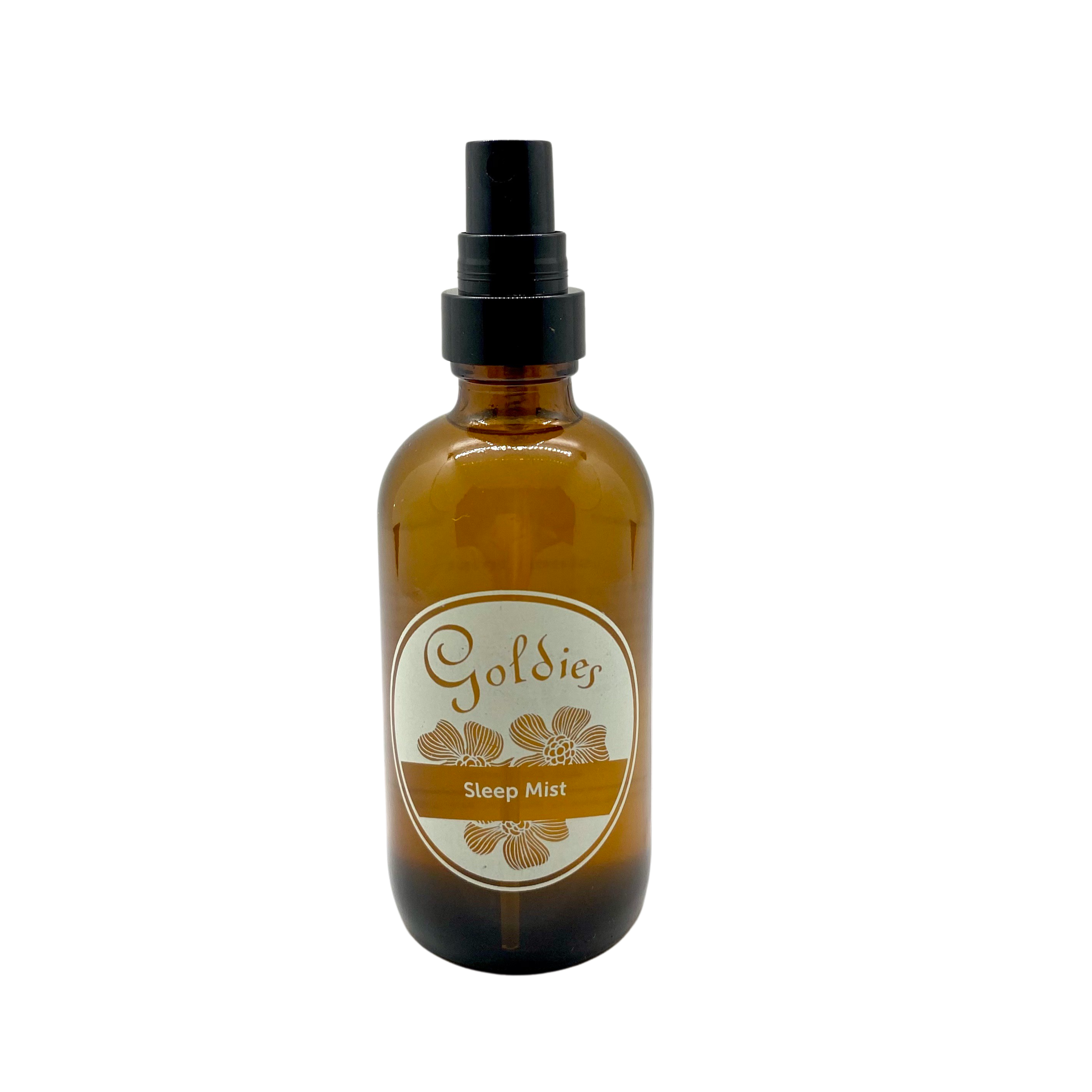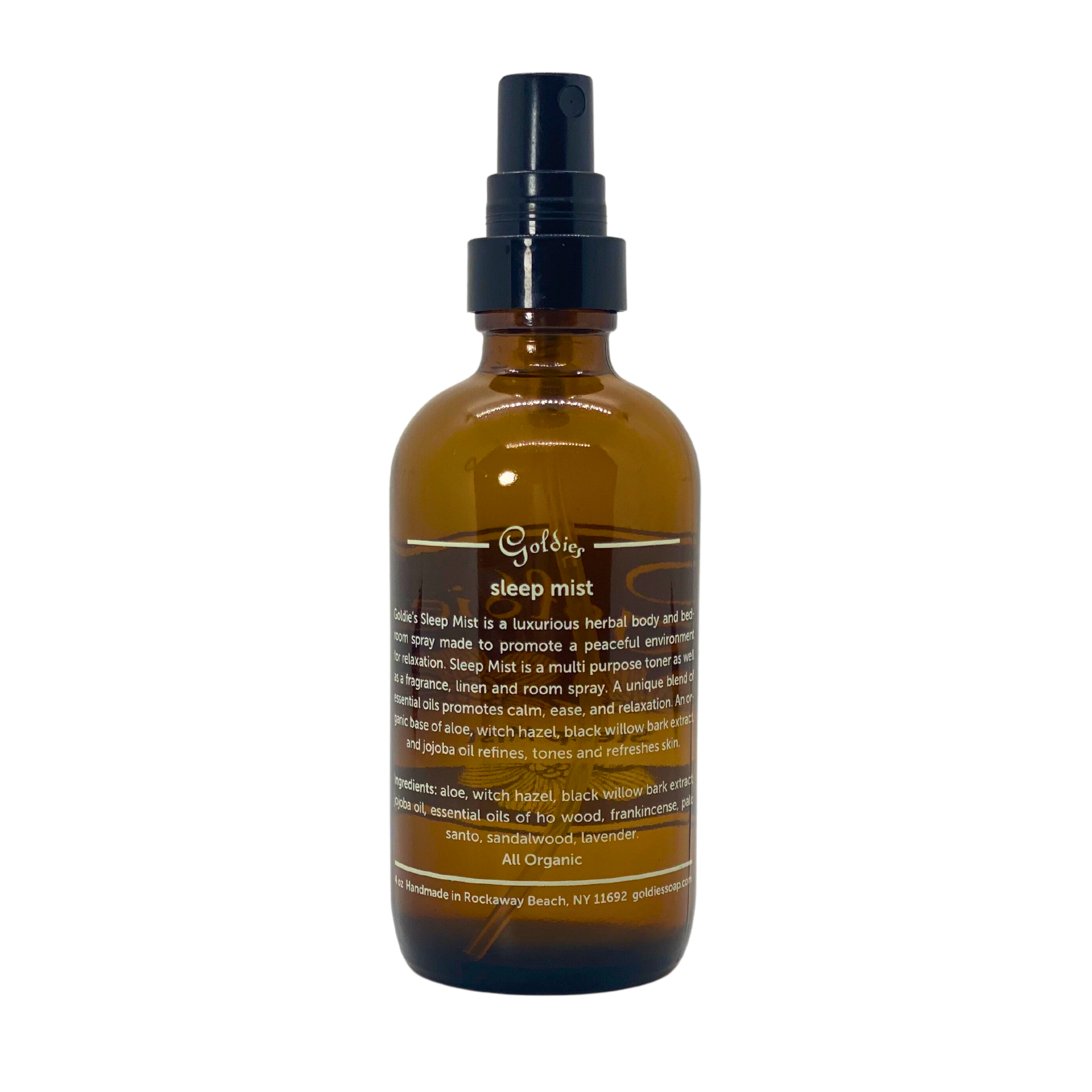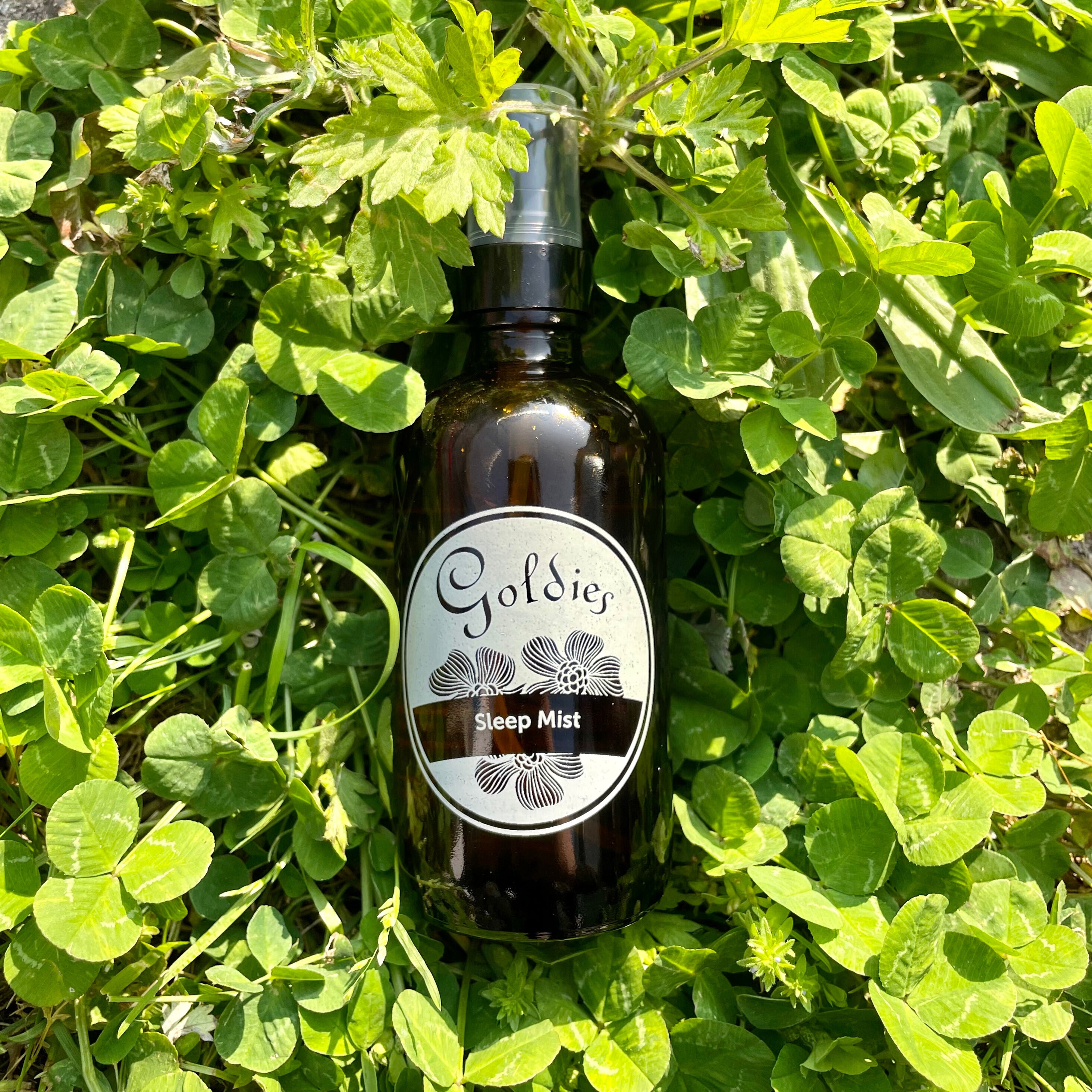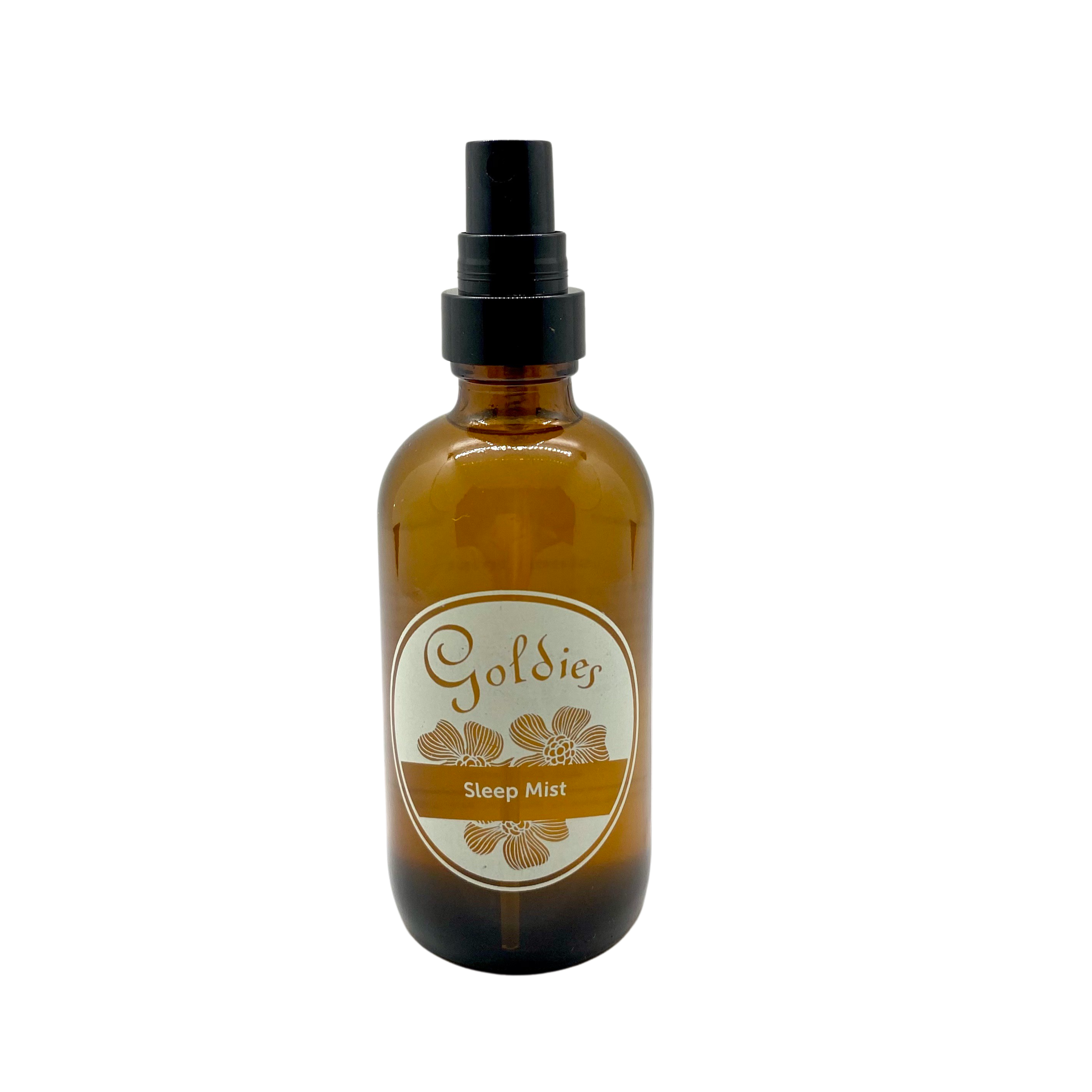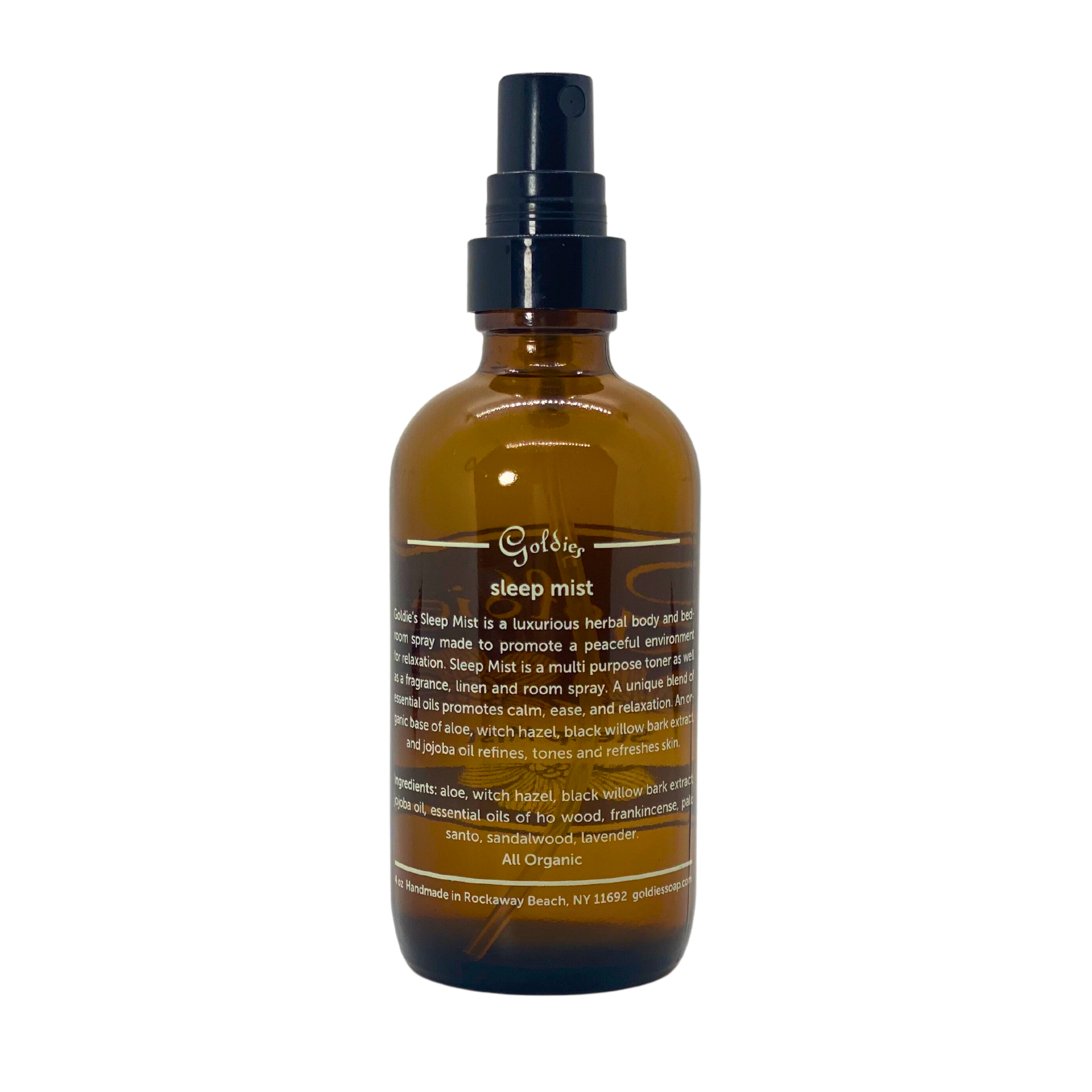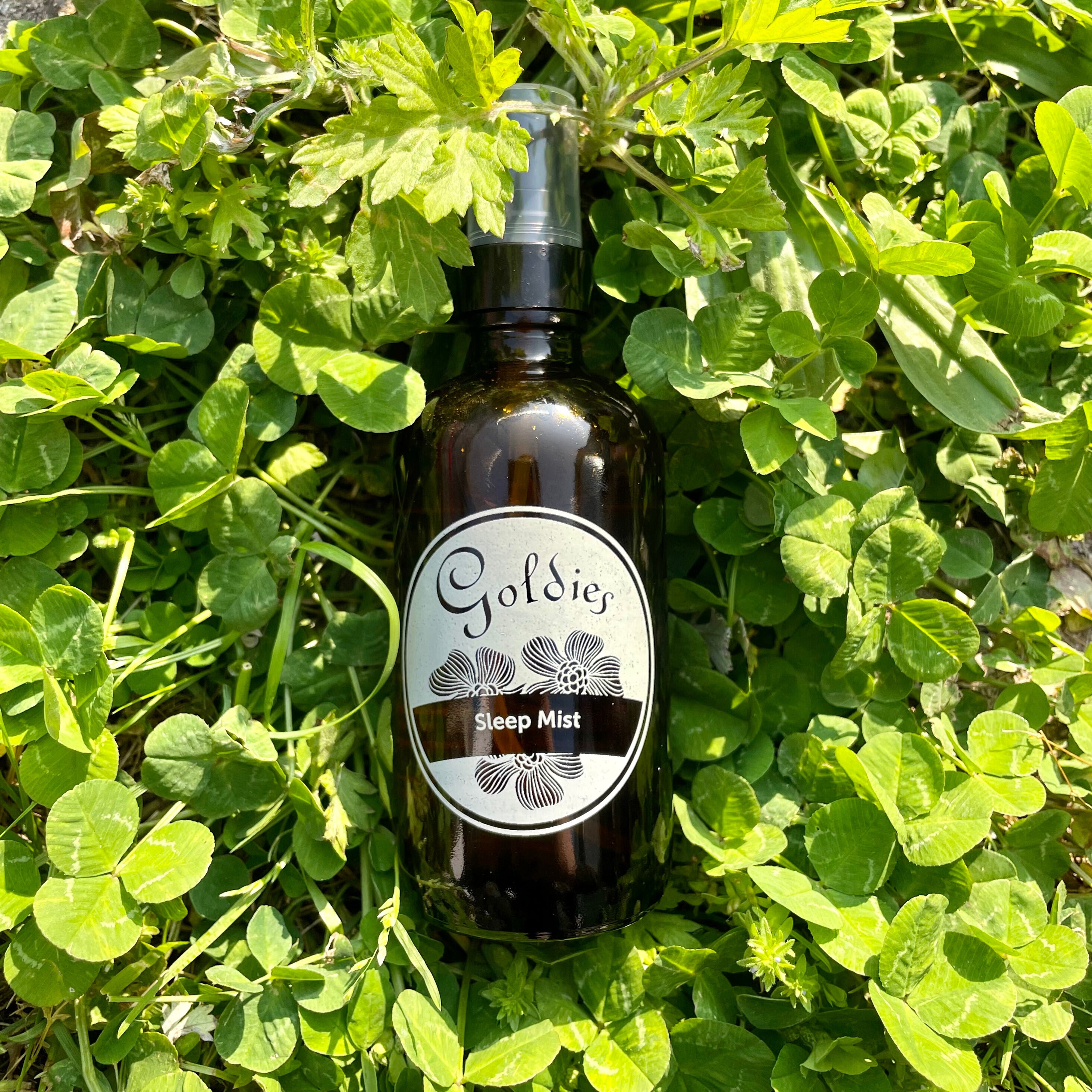 Sleep Mist
Sleep Mist is a multi purpose toner, fragrance, linen, and room spray.  A unique blend of essential oils promotes calm, ease, and relaxation. An organic base of Aloe Vera, Witch Hazel, Black Willow Bark extract, and Jojoba oil refines, tones and refreshes skin.
Perks:
 All Organic ~ Calming ~ Soothing ~ Toner 
Application
: Use as a linen spray, room spray, car refresher, or a facial and body refresher and toner. 
Fragrance:
Camphor ~ Sage ~ Frankincense 
Ingredients: aloe, witch hazel, black willow bark extract, jojoba oil, essential oils of ho wood, frankincense, palo santo, sandalwood, and lavender. All organic. 
*Paraben free, colorant free, phthalate free, sulfate free, vegan, nut free